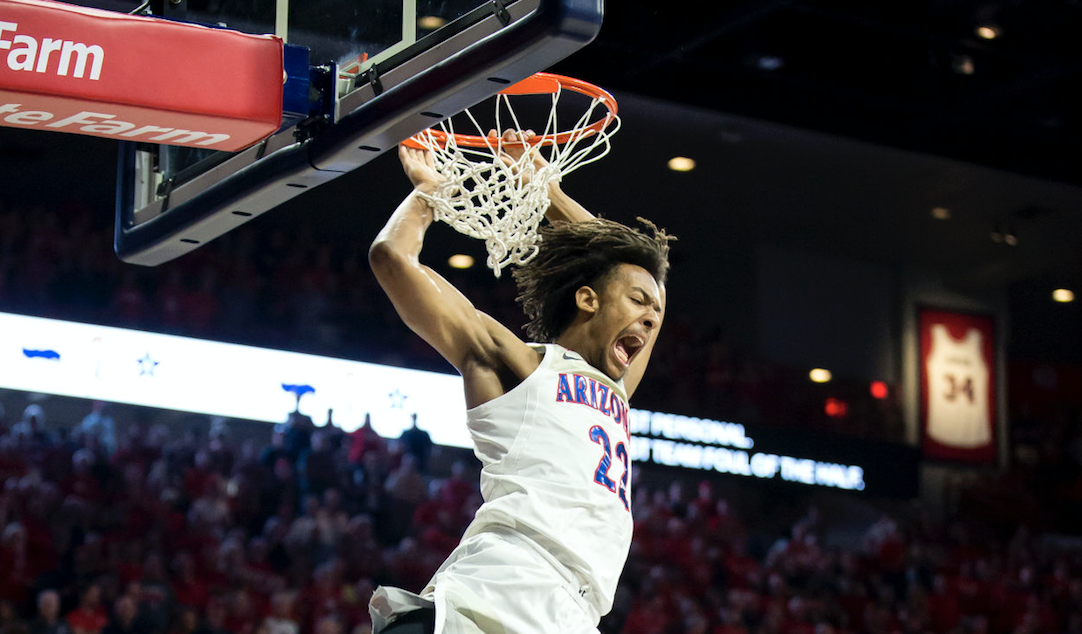 Arizona freshman forward Zeke Nnaji had yet another impressive performance Sunday against New Mexico State, posting 19 points and making all seven of his shots from the field.
Going back to Arizona's win over Illinois last week, Nnaji has made 17 consecutive field goals since the five-minute mark in the second half against the Illini.
Over four games, Nnaji has amassed 84 points on 33 of 39 (84.6%) shooting from the field.
How does Nnaji's first four games compare to other notable frontcourt players under Sean Miller?
Derrick Williams scored 53 points and shot 51.7% in his first four games. Lauri Markkanen scored 78 points on 55.5% shooting while Deandre Ayton — who Miller described as a generational talent when he was at the UA — scored 83 points on 59.6% shooting.
---
Iggy returns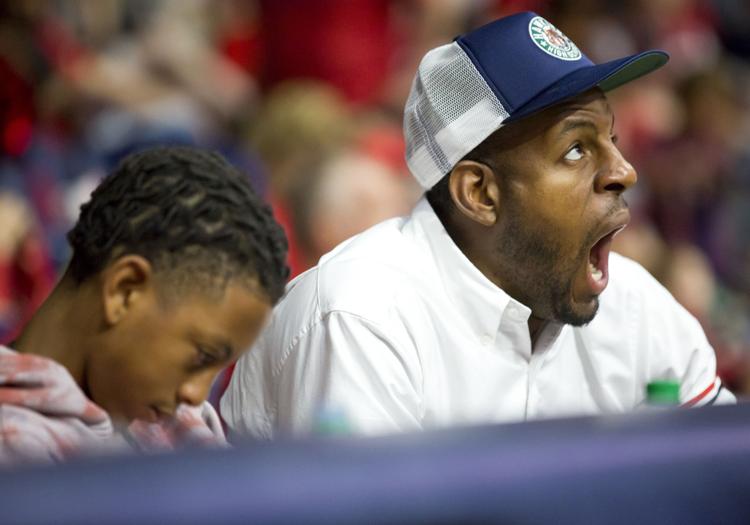 NBA Finals MVP Andre Igouldala made his return to McKale Center and received a standing ovation from the crowd.
The former Wildcat was traded by the Golden State Warriors to the Memphis Grizzlies this summer, but hasn't played a minute for the Grizzlies this season. Memphis has the option to either trade Iggy or buyout.
---
Bill is back
On call for the Arizona-New Mexico State game on Pac-12 Networks was play-by-play announcer Roxy Bernstein … and Mr. Conference of Champions himself, Bill Walton, as the color analyst.
Sunday was Walton's first game at McKale Center this season and stayed in Tucson for a couple days after his UCLA-UNLV broadcast Friday night. Walton will be on the broadcast for Arizona's neutral site game against St. John's at the new Chase Center in San Francisco.
---
Icing on the cake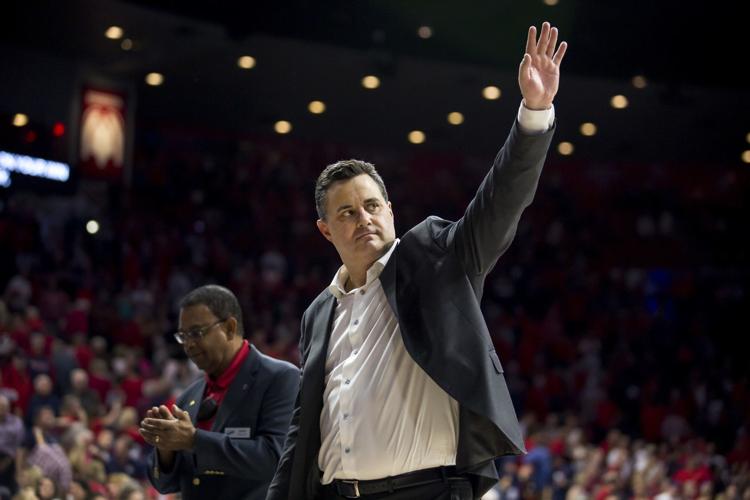 How's a 30-point win for a birthday present sound?
Two different Wildcats celebrated birthdays over the weekend, as Josh Green turned 19 on Saturday and Sean Miller turned 51 on Sunday.
Miller is now 2-0 on games played on his birthday, with the first win coming against St. Johns in the 2011-2012 season.
On that night, the 15th-ranked Wildcats won 81-72 in Madison Square Garden behind Solomon Hill's 15 points.
---
The big number: 11-1
UA representatives currently in the NBA compared to New Mexico State. Since the NBA was founded in 1946, the Aggies have sent 15 players to the league, but the most notable one is Toronto Raptors forward and Cameroon native Pascal Siakam.
Last season, Siakam won the league's Most Improved Player award and helped the Raptors win an NBA title. He was rewarded. Over the summer, Siakam signed a four-year, $130 million extension.
---
Cold take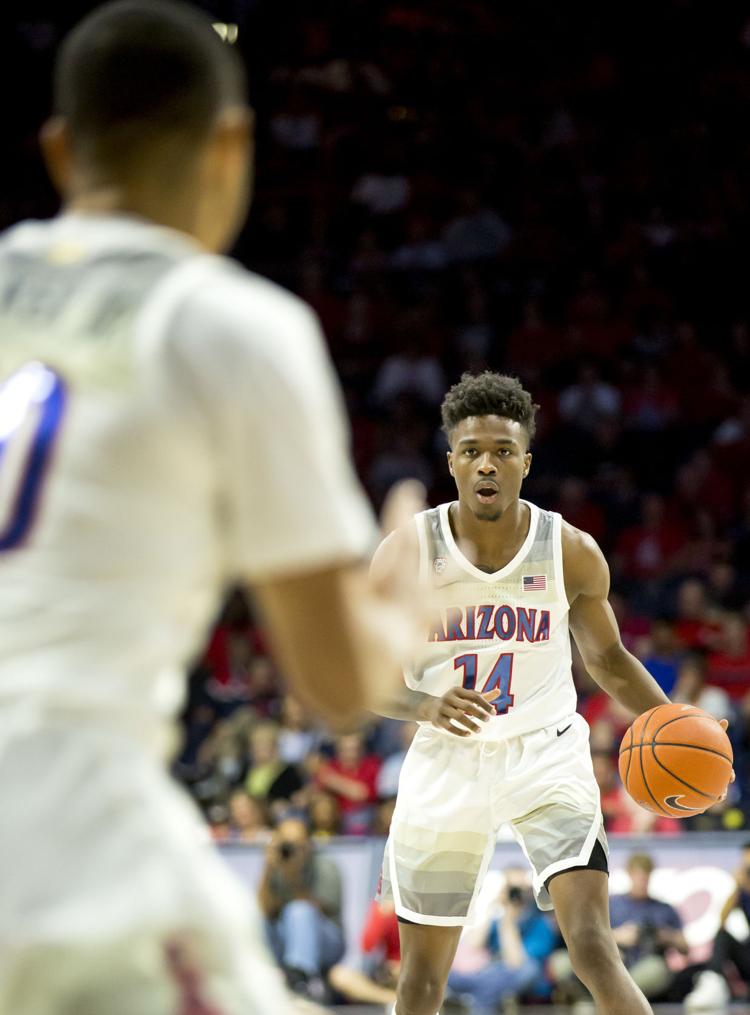 Before the weekend, several ESPN college basketball writers predicted winners for each contest. The writers: Myron Medcalf, Jeff Borzello, John Gasaway and Jordan Schultz.
Every writer agreed on all 10 of the predicted games except for Borzello, who picked the Aggies to beat Arizona 70-68.
The Wildcats had 68 points … with 10:40 left to play. Arizona was also favored by 12.5 points. Cats covered.
---
He said it
Contact sports content producer Justin Spears at 573-4312 or jspears@tucson.com. On Twitter @justinesports