Piano man
Arizona freshman forward Zeke Nnaji is a man of many talents. UA fans know him as an incoming 6-foot-11-inch power forward from Minnesota who's expected to have a significant role for the Wildcats this season.
Did you know he's also a piano player? Nnaji took center court at McKale Center before the Red-Blue Game and played the "Star-Spangled Banner" on his keyboard in front of a sold-out crowd.
---
Forever Kalil's seat
George Kalil's usual seat is occupied by a tribute and a drum he used to beat at Arizona games. The UA super fan and bottling exec passed away in July. pic.twitter.com/ZdEL4YWZlk

— Bruce Pascoe (@BrucePascoe) September 28, 2019
Earlier this summer, George Kalil, president of Kalil Bottling Co., passed away at 81 years old.
Known for his business presence in Tucson, Kalil also held a reputation as a UA basketball super fan. For 30 years, Kalil didn't miss an Arizona road trip and was a regular in the first row right at McKale Center behind the scores table and the UA's bench.
Between 1973-2018, Kalil only missed two games.
On Friday, the Wildcats were missing "the friendliest face you would ever see" at a basketball game, but they made sure to keep his seat saved.
Arizona placed Kalil's favorite drum he used during games before the WAC banned his instrument, and a sign with a message, "He will always be in our hearts and remembered for caring for all his employees," on his section 4, chair 1 spot at McKale.
Before the Red-Blue Game, Arizona coach Sean Miller addressed the crowd and showed emotion when talking about Kalil and his genuine support for the program.
"Our basketball program — our basketball family — we lost him," Miller said. "It's fitting the drum he used to bang and the place he used to sit is marked off right here," Miller said over the McKale Center PA system while pointing to Kalil's seat.
Sean Miller on honoring the late George Kalil, a UA hoops super fan who passed away earlier this year: "George has a special place in our hearts. ... He's been a fixture for decades." pic.twitter.com/RFtpYMXZbF

— The Wildcaster (@TheWildcaster) September 28, 2019
---
Wheelchair basketball team looks to build on incredible 2019 season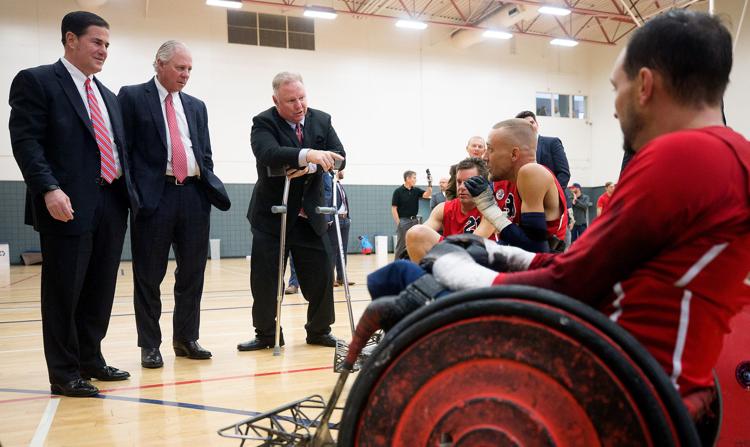 One tradition for the Red-Blue Game is the UA wheelchair basketball team scrimmaging against each other, and the Wildcats have higher expectations than normal this season.
A part of the UA Adaptive Services program, Arizona entered the National Adult Division I Wheelchair Basketball Tournament ranked sixth in the country, but after a 3-1 run, the Wildcats finished the season ranked third.
In the past, the UA wheelchair team was comprised of mostly local talent in Tucson rather than students. Now, all of the players on the Arizona wheelchair team are students at the UA.
On Tuesday, Gov. Doug Ducey visited the UA's Disability Resource Center alongside UA President Robert C. Robbins, local auto dealer Jim Click and others. Ducey watched wheelchair basketball and wheelchair rugby demonstrations before cutting the ribbon on the new adaptive golf simulator inside the UA Campus Rec center.
---
The big number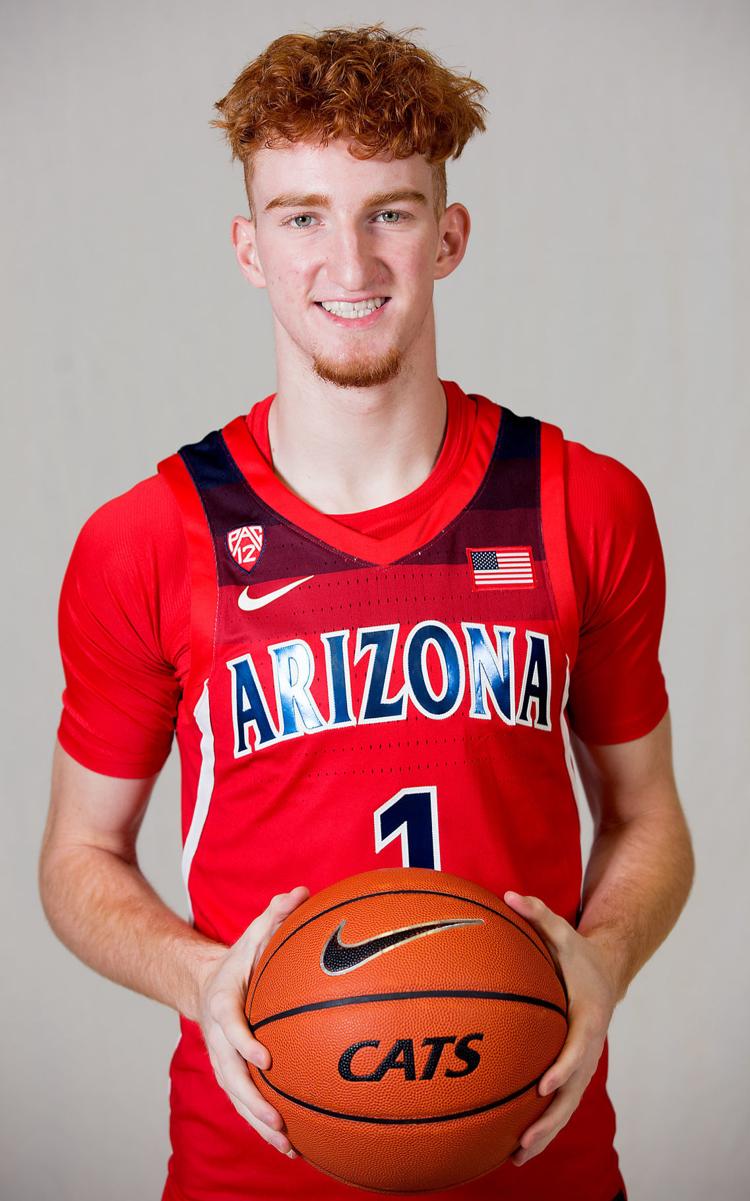 9
Number of international players to suit up for Miller at Arizona. Two current Wildcats have international ties: freshmen guards Nico Mannion and Josh Green. Mannion, a Phoenix product, was born in Siena, Italy while Green spent most of his childhood in Sydney, Australia.
Here is the complete list of international Wildcats to play under Miller: Kyryl Natyazhko (Ukraine), Angelo Chol (Sudan), Dusan Ristic (Serbia), Lauri Markkanen (Finland), Keanu Pinder (Australia), Deandre Ayton (Bahamas), Emmanuel Akot (Canada), Mannion (Italy) and Green (Australia).
---
He said it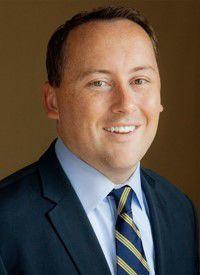 "I think the most important ingredient Jack (Murphy) brings is he loves the University of Arizona. We really need that at this time for people to understand what a great place this is, and he was here in many roles with Coach (Lute) Olson. He's attached to some great teams and players. … And he's familiar with Tucson. He knows what River Road means. He knows what the Foothills means.
"He knows to bring water when you hike the mountains in the summer. He's not a foreigner to Tucson. He knows what makes this place tick." — Miller on the addition of associate head coach Jack Murphy who was a former manager and video coordinator for the UA. Murphy was the head coach of the Blue team.