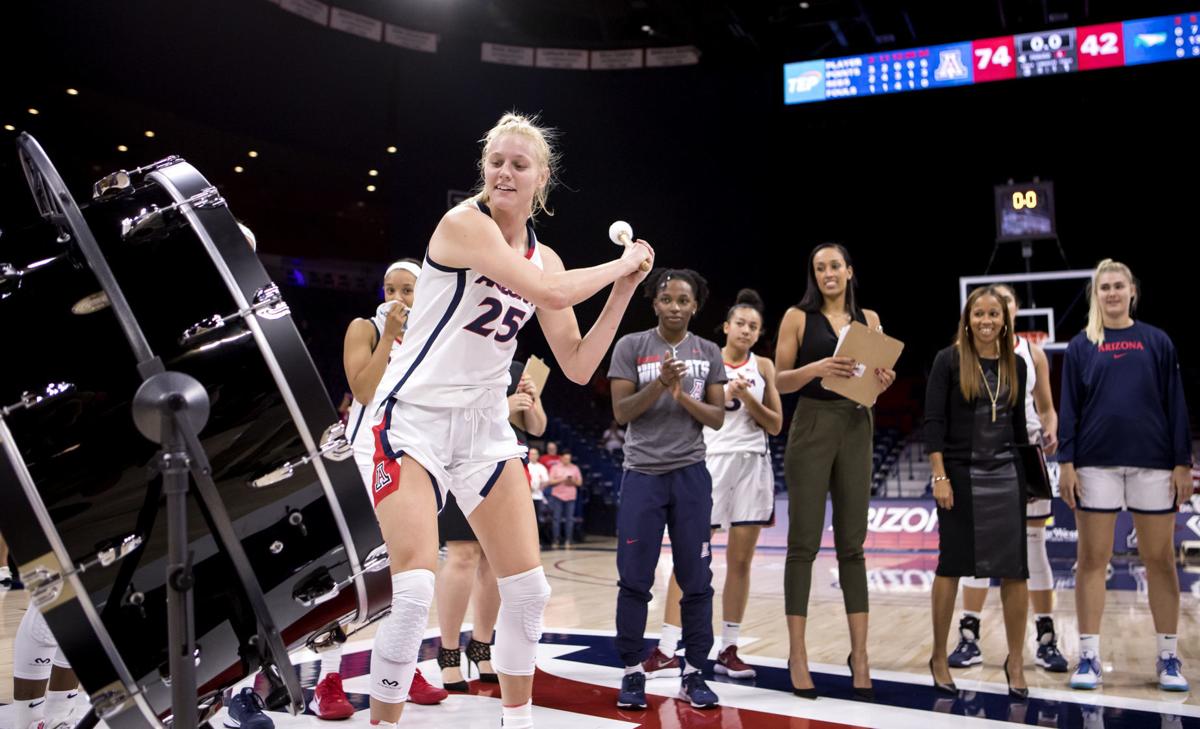 Arizona forward Cate Reese continued her stellar sophomore campaign as her performances last week against Monmouth and UTEP earned Reese her first career Pac-12 Player of the Week honors. 
Reese averaged 17.5 points, 14 rebounds and made 59% of her shots in the Wildcats' two non-conference victories which helped the undefeated Cats jump to No. 18 in the AP Poll. Arizona's 9-0 record is tied for the best start in program history.
Reese recorded a double-double in both wins as well, making her the 12th player in school history with at least 10 double-doubles in a career. Saturday's 19-point, 17-rebound showcase in the 54-43 road win against UTEP was especially impressive from Reese as the Cats were missing senior starting forward Dominique McBryde who sat out with a right ankle injury.
The sophomore joins teammate Aari McDonald as Wildcats who've been named Pac-12 Player of the Week this season. This is the first time since 2004-05 that multiple UA players have received the distinction in the same year. 
Reese and her teammates recently discussed why she's been able to have such a strong start to the season, one of the reasons being more emphasis on using her left hand. 
Also of note, Arizona's No. 18 ranking in the AP Poll is the highest the program has been ranked since 2002-03, and the Cats have won 15 games in a row dating back to last season when the team won the WNIT. 
UA hosts Tennessee State on Dec. 12 and UC Santa Barbara on Dec. 21 to conclude the non-conference slate before traveling to face ASU in Tempe on Dec. 29.
Alec has been with the Star since October 2019. He's currently a senior at the University of Arizona and previously worked as sports editor for the Arizona Daily Wildcat.