If diver Delaney Schnell seems happier these days, it's because she is.
Not just because she will compete in her second world championships in a matter of days — although that helps. Or because she was one of UA's student-athletes of the month in May. Or even because she set the UA's platform diving record with a score of 361.15 at the USA Diving Zone Championships in March.
It's because there is a little more stability in her life these days.
Schnell is on her third college diving coach in two years, and this one — Dwight Dumais — seems to have stuck.
That's huge for Schnell, a Tucson High School product set for the biggest summer of her life. Schnell will compete in the 10-meter event at the 18th FINA World Championships, which start Friday in Gwangju, South Korea. From there, she will fly to Lima, Peru, for the Pan American Games, which run through Aug. 11.
Schnell's first UA diving coach, Omar Ojeda, left the program before Schnell took her first college dive. The UA opted to let Ojeda's contract lapse in October 2017; the NCAA later put the program on two years' probation after finding that Ojeda committed multiple recruiting violations. Ojeda also received a one-year "show-cause" penalty.
Head coach Augie Busch said Schnell was "devastated" when Ojeda left, "and she's not the type to instantly trust anyone."
Which is why Dumais' presence is so important.
"Her relationship with Dwight is the backbone of her re-finding her passion," Busch said. "He has completely rejuvenated her."
Dumais is accompanying Schnell to both South Korea and Peru, as he is a member of the Team USA coaching staff. Busch will join the two in South America.
Schnell's resurgence doesn't mean she struggled as a freshman. She competed at the world championships just weeks before donning a UA swimsuit for the first time. She earned All-America honors in the 1-meter and was named Pac-12 freshman diver of the year.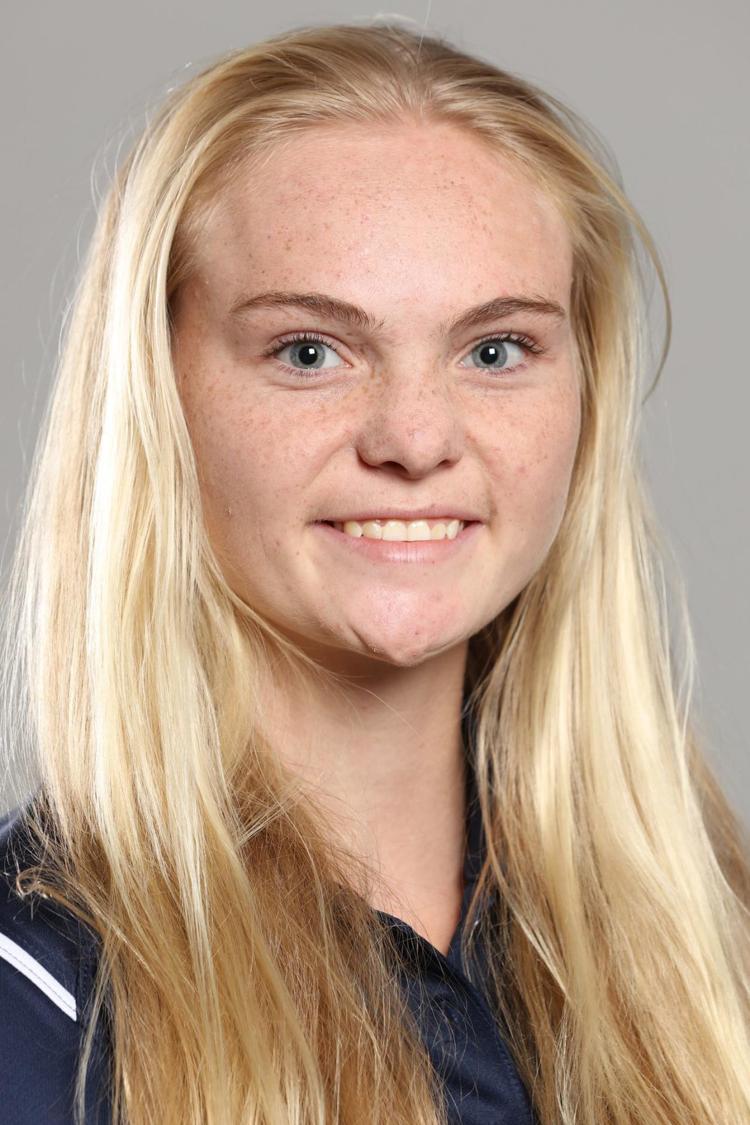 But the upheaval surrounding Ojeda's departure — Samantha Pickens served as the Wildcats' interim coach before Dumais was hired — changed Schnell's perspective on diving. She admits as much now.
"Omar and I worked well together and when he was let go, it was hard," Schnell said. "I committed to the UA partly because of Omar. It was stressful, and part of me wanted to transfer. But that gave me time, as we had an interim coach, to step back and focus on school, on friends. And that really, really helped me to focus on other things. I used to be so wrapped up in this one thing. I learned diving doesn't have to be your whole life.
"I am a perfectionist, and when things didn't go as planned I would get really worked up. Being able to take a step back — I learned to embrace the bumps. I'm super proud that I've been able to do that. I didn't think a coaching change would challenge me like that mentally."
Dumais, a former All-American and national champion at Stanford, was hired in August from the prestigious Longhorn Aquatic Club. Dumais is diving royalty: his brothers, Troy and Justin, both were Olympians. Their sister, Leanne, dove at Northwestern. Another brother, Brice, competed at SMU.
Schnell and her new coach made an instant connection.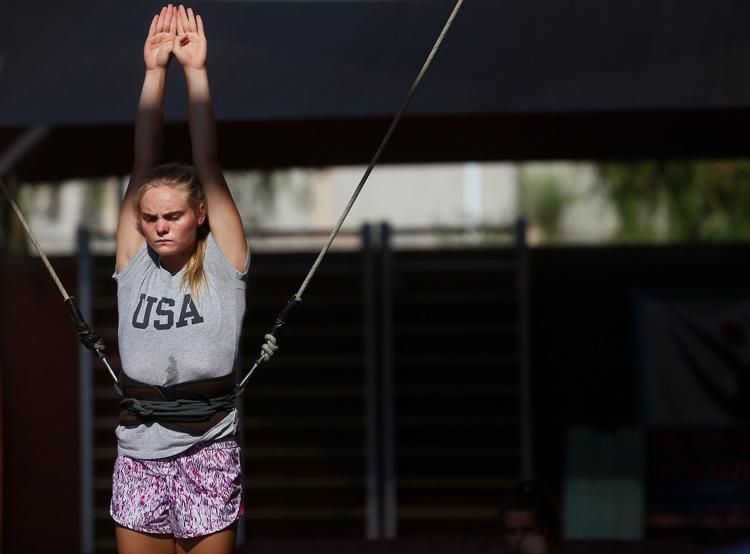 "Maybe she was hungry for another coach," Dumais said.
Dumais and Schnell started by focusing on her breathing — notably, how to stay calm during stressful meets. Schnell now uses rhythmic breathing during competitions, which Dumais says "gives her a better chance to really execute."
Dumais simulates meets during practice. Schnell takes dive after dive after dive, then stops, warms up and does it again. Using this technique, Schnell and her coach can better evaluate her form.
"We used to do a lot of reps of the same dive, instead of each dive … one, two, three," Schnell said.
"Dwight taught me to train smart versus hard. He taught me that we have to make each dive count, just like in a meet."
The results have been impressive. Schnell was named an All-American in all three events last year, placed fourth in platform at the NCAAs and was in the top five in all three at Pac-12 Championships.
Schnell took up diving at age 10 after seeing a former gymnastics teammate doing it. She knew the first time she dove that it was "pretty cool and challenging."
Schnell went on to become a two-time USA National Dive Champion at Tucson High School, a state champion and a two-time silver medalist at the junior PanAm Championships.
Now, she is diving at a top Division I school and is a member of Team USA.
"It's a once-in-a-lifetime opportunity," she said of her summer experience.
"It's also cool to wear the red, white and blue — not only wear it for Arizona, but also for the USA. Not a lot of people can do that. It's truly an honor."
More Arizona ties
Team USA has named four captains for the 2019 FINA World Championships: Nathan Adrian, Matt Grevers, Allison Schmidt and Leah Smith.
Smith and Grevers train at UA, where they also serve as volunteer coaches. Both were captains last summer at the Pan Pacific Championships. Grevers also held the title at the 2017 and 2015 world championships.
Grevers excels in 100 backstroke, while Smith swims the 400 and 800 freestyles.
New assistant Richardson has 'energy and charisma'
Peter Richardson was named to the Wildcats' staff earlier this summer. Richardson previously served as the head coach at Pacific; he connected to the UA through former Wildcats standout Simon Burnett, who was his assistant there in 2016.
Richardson initially visited the UA in March to learn from Busch and his staff, and the two coaches hit it off.
"His energy and charisma — you felt it instantly," Busch said. "He's a great coach, and those characteristics will parlay into recruiting. He's a hard worker, a great guy … a great family guy. We're excited and we feel like we are already getting better."
Busch plans to hire another assistant coach later this month.
Richardson and the next hire will replace Cory Chitwood and Beth Botsford, both of whom were let go in May. Busch was hesitant to say why the coaches left, only that it wasn't performance-based.
Their departures "presented an opportunity for us," Busch said. "There is no looking back. I think we are better than ever."