After 17 seasons in the NBA, former Arizona Wildcats standout Richard Jefferson hung up the sneakers Saturday and officially retired from playing in the NBA.
Jefferson announced his decision over an Instagram post, which also honored his late father, Richard Jefferson Sr., who died from a drive-by shooting in Compton, California last month.
"In the last month I've dealt with two life changing events back to back. My decision to move on from basketball and the tragic passing of Big Rich," Jefferson said in the post. 
Jefferson continued his Instagram post reminiscing on his father's life, which included a video of Richard Sr. after a family barbecue. 
"The support of my family and friends have been huge. ...  All I would do is tell people that I was having people over to my house and the next question was 'Is Big Rich on the grill?' He really was a true OG. I'm going to miss all his one-liners, his cooking and his ability to make a whole room laugh," he said. 
After a three-year career at the UA and leading the Wildcats to the national championship game, Jefferson was drafted No. 13 overall in the NBA Draft by the Houston Rockets in 2001, but his draft rights were traded to the New Jersey Nets. The shooting guard/small forward hybrid earned NBA All-Rookie Second Team honors in 2002. 
Jefferson won a bronze medal with Team USA at the 2004 Olympics in Athens. After seven seasons with the Nets, Jefferson played for the Milwaukee Bucks, San Antonio Spurs, Golden State Warriors, Utah Jazz, Dallas Mavericks, Cleveland Cavaliers and Denver Nuggets. 
Jefferson won his first NBA championship with the Cavaliers in 2016, with former Wildcat Channing Frye. The pair also hosted "The Road Trip Podcast," which featured the lives of unsung NBA players.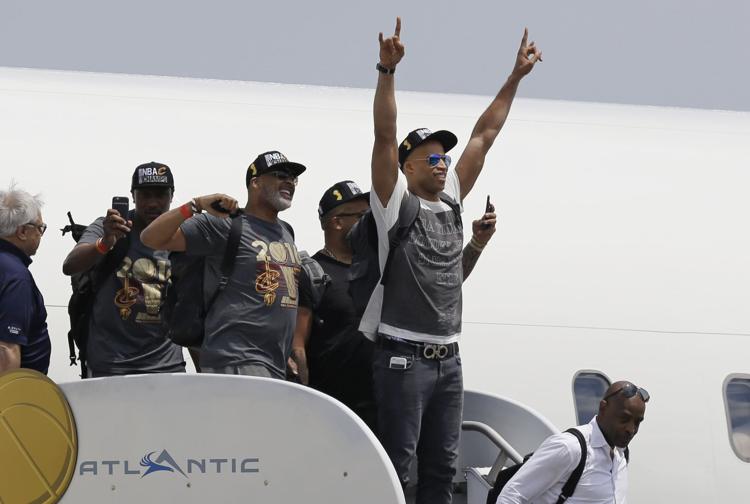 In 2007, Jefferson donated $3.5 million to the UA basketball program to fund a new practice facility next to McKale Center, now known as Richard Jefferson Gymnasium.
Jefferson finished his NBA career averaging 12.6 points, four rebounds and two assists per game.