Seen and heard from Arizona's season-opening win over NAU:
Reunion at Arizona Stadium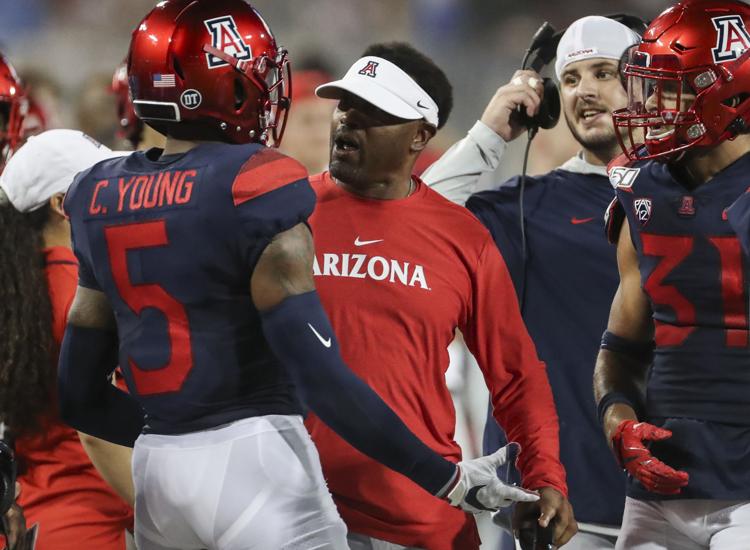 Arizona's home opener was chock-full of local connections and frenemies.
Start with the head coaches, Kevin Sumlin and Chris Ball. Sumlin and Ball were a part of Mike Price's staff at Washington State from 1989-90. Not only were Sumlin and Ball colleagues, they were roommates in Pullman.
"It was awesome. We had a great time," Ball told the Star last week.
Sumlin had a better time Saturday night.
The connections didn't stop there. NAU athletic director Mike Marlow and Arizona AD Dave Heeke were colleagues at Oregon. Marlow was in Eugene for 12 years while Heeke had multiple leadership roles within the Ducks' athletic department.
Former Arizona walk-on quarterback Zach Werlinger (2014-18) is an NAU graduate assistant on offense, and Jake Casteel — a former Salpointe Catholic and NAU linebacker and the son of former UA defensive coordinator Jeff Casteel — is a graduate assistant on defense.
---
Candy tops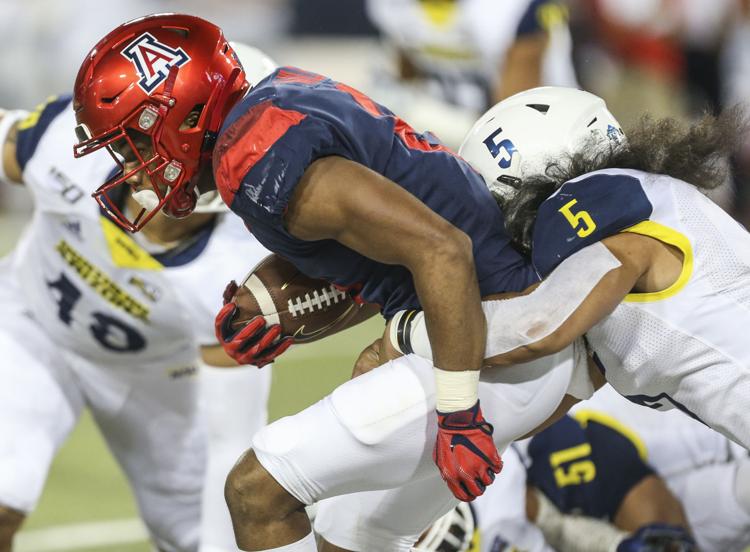 The Wildcats debuted their new candy-apple red helmets against NAU, which they wore with navy blue jerseys and white pants. The UA first introduced red helmets in 2013. Since then, Arizona has added chrome red paint scheme and now the candy apple red ones.
---
Honorary captains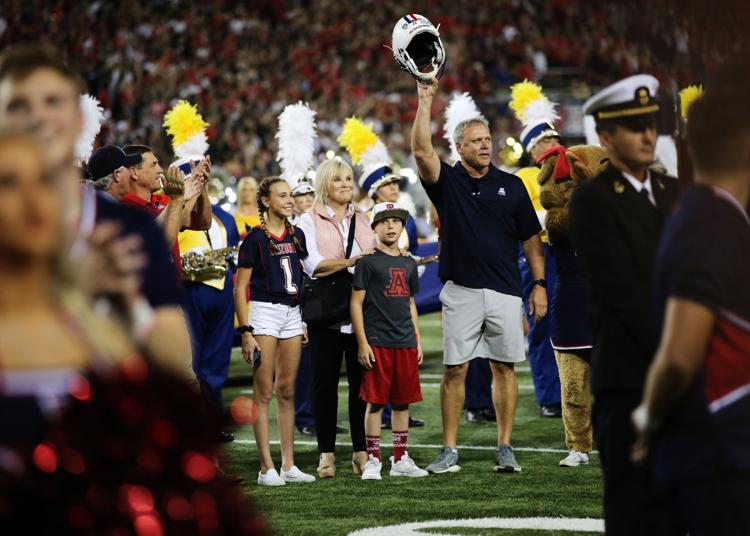 Typically, the Wildcats walk to midfield alongside one honorary captain before each home game.
Antoine Cason, a 2007 Jim Thorpe Award winner, first-round NFL draft pick and new member of the UA Sports Hall of Fame, did the honors. He was joined Saturday by Rich Tomey, son of the late Dick Tomey.
Before the coin flip, Arizona Stadium held a moment of silence in honor of Tomey, the UA's all-time wins leader who died of lung cancer in May. The Tomey family was given a white UA helmet with a navy blue and cardinal red stripe, replicating the crowns the Wildcats wore when Tomey was the head coach at Arizona between 1987-2000.
---
The big number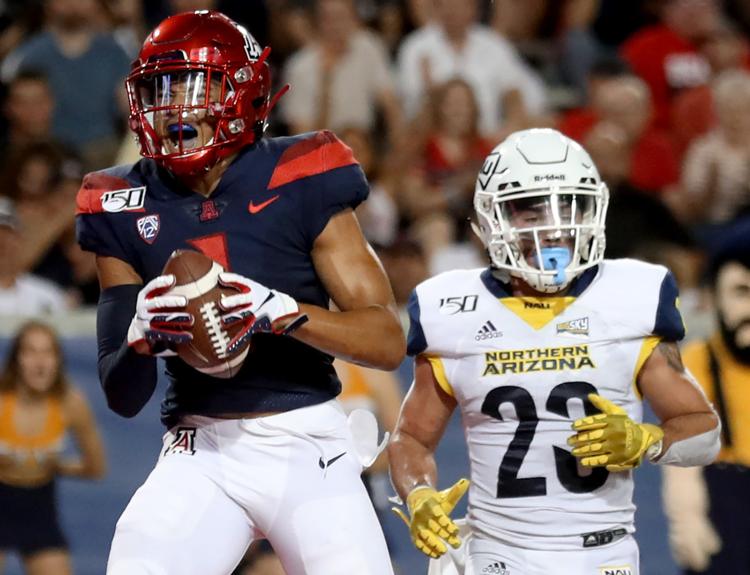 15
Number of Southern Arizona natives who suited up for the home opener at Arizona Stadium. Most of them were on the NAU sideline. NAU's Tucson connections are linebacker Taylor Powell (Salpointe Catholic), wide receiver Terrell Hayward (Cienega), kicker Luis Aguilar (Nogales), tight end Max Michalczik (Catalina Foothills), long snapper Noe Becerra (Ironwood Ridge), offensive linemen Chase Laurita (Ironwood Ridge), Jonas Leader (Canyon del Oro), Seamus Button (Sahuarita) and Caden Wechsler (Sabino). The UA's Tucsonans are receivers Jamarye Joiner (Cienega), Stanley Berryhill (Mountain View) and Drew Dixon (Sabino), offensive lineman Jordan Morgan (Marana), punter Matt Aragon (Cienega) and quarterback Rhett Rodriguez (Catalina Foothills).
---
Streaker!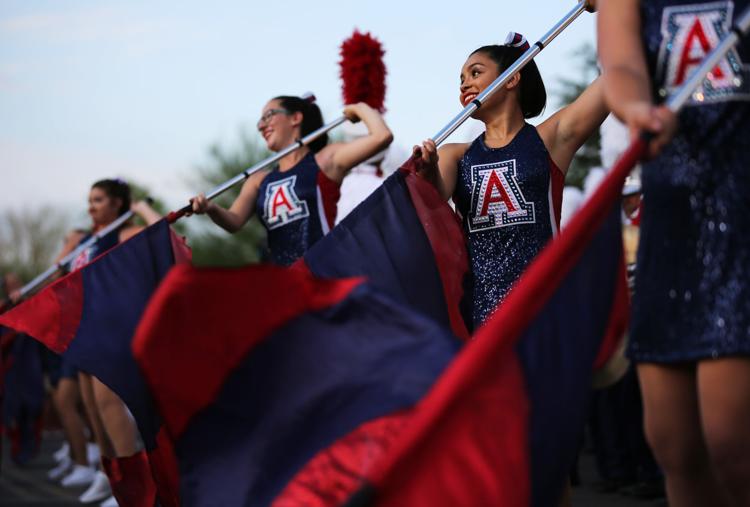 Just before NAU lined up for a field to close out the first half, a fan ran on the field from the northeast part of Arizona Stadium. After ducking and dodging police officers for a few moments, he was tackled to the ground and escorted out of the stadium. The last time something like that happened at Arizona Stadium was in 2011, when a student dressed as an game official entered the field during a UA-UCLA game. A bench-clearing brawl broke out amid the confusion, leading to multiple suspensions.
---
Pro football scouts in the house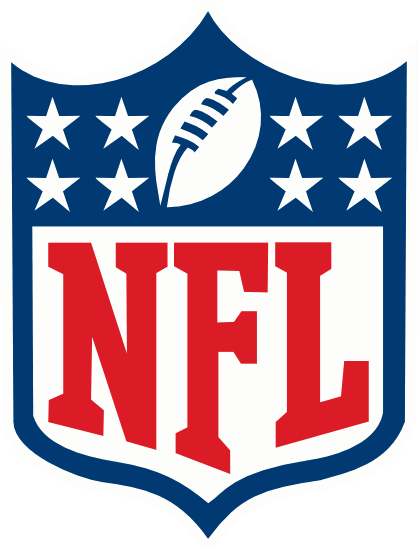 Scouts from the Cardinals, Panthers, Raiders and Giants were in attendance to watch Saturday's game. Former UA defensive line coach Vince Amey was also scouting for the XFL's LA Wildcats.
---
How it read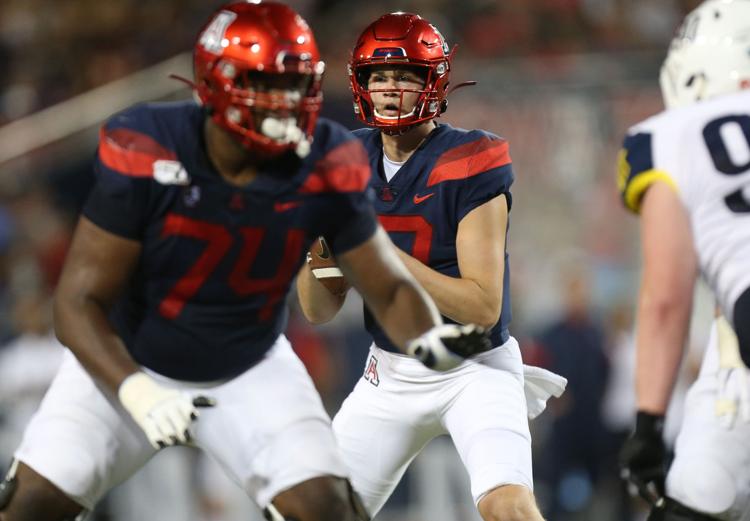 Freshman QB Grant Gunnell made his college debut Saturday wearing a No. 17 jersey with "G. Gunnell" across the back. There were two Gunnells on the UA roster until just recently; Gunnell's brother Will, a walk-on wide receiver, left the team to focus on academics.
---
The notable number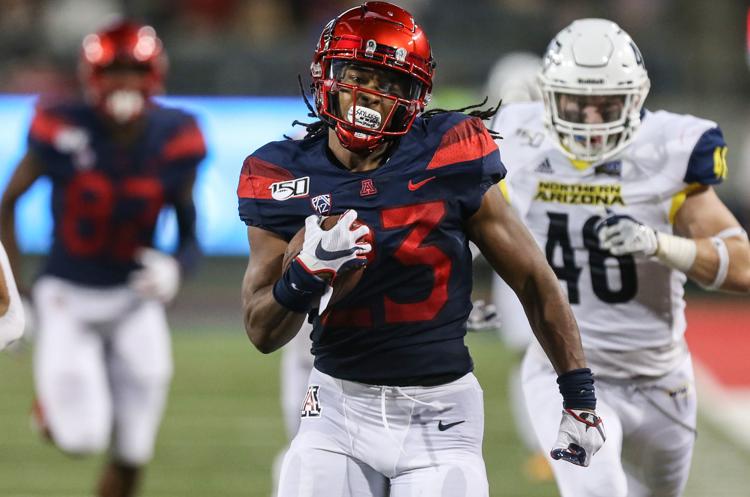 94
Gary Brightwell's 94-yard touchdown run in the first quarter tied for the second-longest run from scrimmage in program history. Brightwell is tied with former UA running back Nic Grigsby, who did the same when the Wildcats beat NAU in Tucson back in 2009. Trung Canidate owns the UA's longest run mark; he went for 96 yards in the Wildcats' win over San Diego State in 1997.