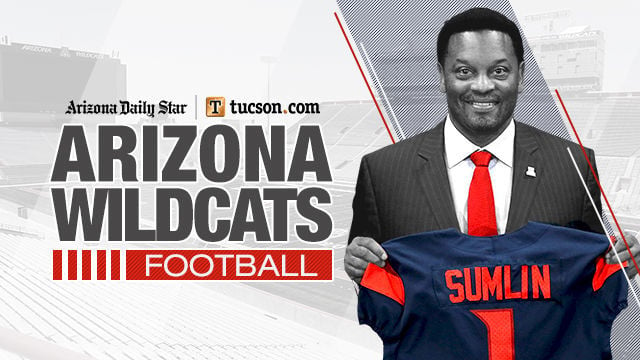 Notes and takeaways from the open portion of the Arizona Wildcats' fourth training-camp practice Tuesday morning:
* Two veteran linemen returned to the field after missing some time: offensive guard Alex Kosinski and defensive tackle Kurtis Brown.
* Veteran players not spotted on the field included receiver Shawn Poindexter and cornerback Sammy Morrison.
* The Wildcats again devoted the early portion of practice to working on techniques and fundamentals. The offensive linemen did a drill where they started off double-teaming before one of the linemen broke off to block a second-level defender.
* Veteran linemen Layth Friekh and Nathan Eldridge continued to work with the third unit, as did Kosinski. Walk-on Josh McCauley, whom the coaches like, played center with the first group.
* The quarterbacks worked on accuracy by throwing balls at targets constructed from garbage cans. They tried to fit the ball into a rectangular notch in the top can, which sat atop one that was flipped upside-down. The three cans were re-positioned each time through.
QBs did a drill today where they had to throw the ball into a garbage can. Here's Khalil Tate - miss, miss, make. (The audio is OL coach Joe Gilbert, directing a different group) pic.twitter.com/9F3ewLp5IT

— Michael Lev (@MichaelJLev) August 7, 2018
* The linebacking group worked on pass-rush techniques. They had to grab a towel off the turf while cutting sharply around a hoop. Position coach Marcel Yates then put pads on his arms, forcing the players to rip through his "block" before reaching down and turning.
* The team practiced at Arizona Stadium. At one point UA coach Kevin Sumlin paused to observe the construction crew working feverishly to finish the east-side renovation project.
* With the team working inside the stadium, the specialists spent a chunk of practice at Bear Down Field.
* The Wildcats are scheduled to practice in full pads for the first time Wednesday.