Arizona football storylines: Colorado Buffaloes' dominant Phillip Lindsay, 'The Natural' Shun Brown
Wildcats, Buffaloes both in search of first Pac-12 win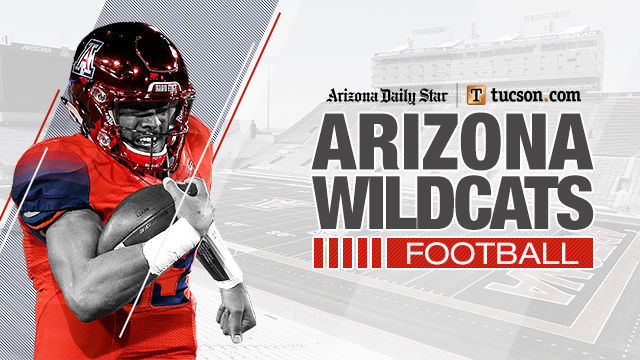 The Arizona Wildcats (2-2, 0-1) travel to Boulder this week for a date with the Colorado Buffaloes (3-2, 0-2), as both teams are desperate for their first conference win of the year. From dominant running backs to elusive kick returners, Star reporters Michael Lev and Zack Rosenblatt break down the top storylines when Arizona football takes on Colorado.
Arizona Wildcats face one of Pac-12's best – and most overlooked – tailbacks in Colorado's Phillip Lindsay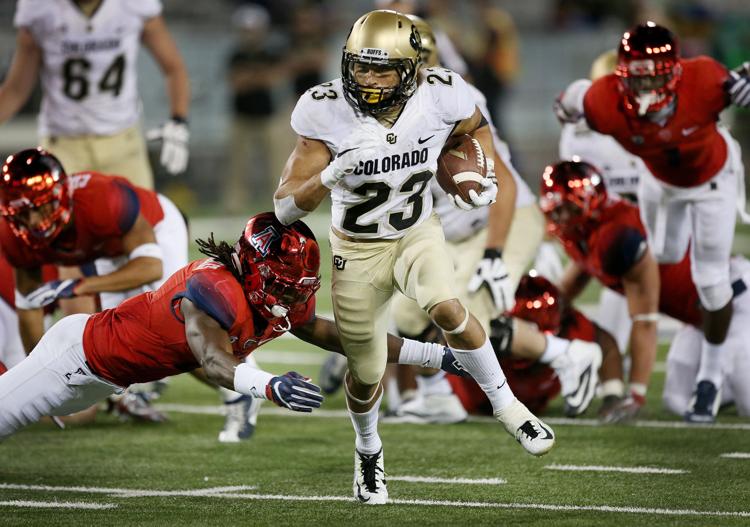 He doesn't get the love that Bryce Love is starting to get.
He isn't a human truck stick like Royce Freeman.
He doesn't have breakaway speed like Ronald Jones II or Myles Gaskin.
But you'd be hard-pressed to find a better all-around, every-down running back in the Pac-12 than Colorado's Phillip Lindsay.
"There's nothing that he doesn't do well," said Arizona Wildcats coach Rich Rodriguez, whose team visits the Buffaloes on Saturday. "He runs well, he catches the ball, he's a great pass protector. He does everything you'd want a tailback (to do), and that's why they use him all the time. I don't blame them. I would use him too, every snap."
While Arizona divvies up its carries — J.J. Taylor has 48, Nick Wilson has 34 and three other running backs have 10 or more — Lindsay is a true workhorse. The senior has 105 rushes; no other CU running back has more than 10.
Lindsay also is active in the pass game. His 13 receptions rank fourth on the team, and he has 100 career catches.
It all comes in a compact package: Lindsay is listed at 5-8, 190 pounds.
"I always feel like I'm underestimated or overlooked," he said earlier this year. "But I like it. It's what motivates me.
"I don't need nobody to tell me I'm doing good. I don't need that. Because at the end of the day, I'll show you what I'm about. I'll show you who I am. That's just how I go through my life."
Lindsay views himself as a role model for other undersized athletes.
"I'm letting kids know, you ain't gotta be 220 pounds," said Lindsay, who rushed for 119 yards and three touchdowns in Colorado's 49-24 victory over Arizona last year. "You ain't gotta be 6-2 to be what you want to be. You've just gotta be yourself. You've gotta be a dog. You've gotta go out there every day and give it your all."
Nicknamed the "Tasmanian Devil" for his fearless, frenetic running style, Lindsay has posted monster numbers in three-plus seasons in Boulder:
•Lindsay ranks second in CU annals with 4,669 all-purpose yards, trailing only Rodney Stewart.
•Lindsay ranks third in scrimmage yards with 3,592, trailing Stewart and Eric Bieniemy.
•Lindsay ranks sixth in rushing yards with 2,762; the top five includes Stewart, Bieniemy and 1994 Heisman Trophy winner Rashaan Salaam.
Perhaps most impressive — and indicative of his well-rounded game — Lindsay is one of only 14 Buffaloes with more than 500 rushing and receiving yards in his career. He's 170 receiving yards away from becoming the first with 1,000 or more of each.
"I've been impressed with him since he's been playing for them," Rodriguez said. "I think he's one of the best in the Pac-12 and one of the best in the country. Philip Lindsay is a big-time player."
What makes Arizona's Shun Brown an effective punt returner? Just call the former center fielder 'The Natural'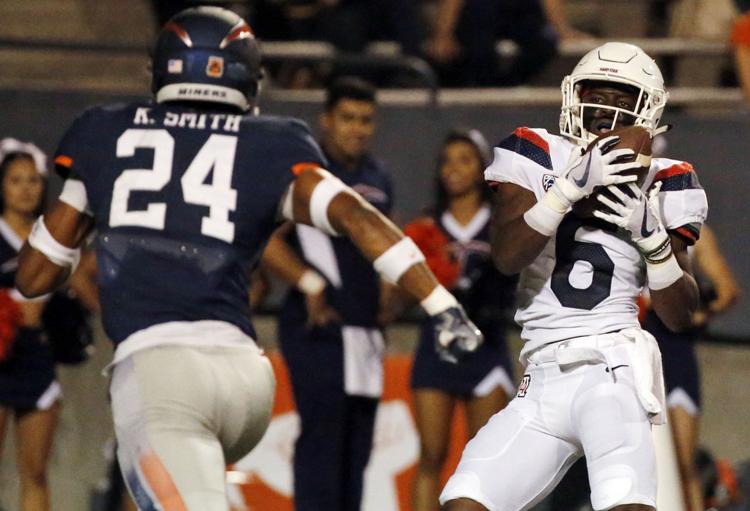 The way Shun Brown remembers it, he first started catching punts when he was about 5 years old.
Brown's father, Vyron, was wrapping up his playing career at Grambling State and launching his coaching career. Little Shun would tag along to practice.
Catching punts — even from college punters — just came naturally to him.
"I played center field," the Arizona Wildcats junior said. "If you can catch a baseball in center field, you can do punt returns."
Brown can do punt returns, all right. He ranks second in the nation to Washington's Dante Pettis with a 27.0-yard average. Brown has returned two of five punts for touchdowns.
He takes the same approach to running with the ball as he does catching it on punt returns: He relies on his instincts.
"They say you're born with it," Brown said. "When I catch the ball, I don't know what I'm going to do. I make the first guy miss, and then after that I just read what the other people are doing.
"I look left and right to see which way to go. And then I just take off."
Brown possesses three assets all effective punt returners must have: field vision, ball skills and the ability to make the initial tackler miss. It's a more difficult job than returning kickoffs. The flight of the ball is less predictable, and defenders often arrive just as it's landing.
"Kickoff, we have a pretty good idea where it's going to be placed," UA special-team coordinator Brian Knorr said. "Punt, especially in this conference, you're not sure where it's going to be. It takes a guy with great ball skills that can go and get the ball. He's an ideal guy to be back there."
In Arizona's last game, against Utah, the Utes didn't give the former center fielder any pitches he could hit. Brown could be similarly stymied at Colorado on Saturday: Only two of Alex Kinney's 23 punts have been returned, for a scant 9 yards. His net average is 40 yards.
The Buffaloes would be wise to limit Brown's opportunities. As Knorr noted: "He's got a chance to break every one he touches."
Missed time forces Arizona TE Trevor Wood to play catchup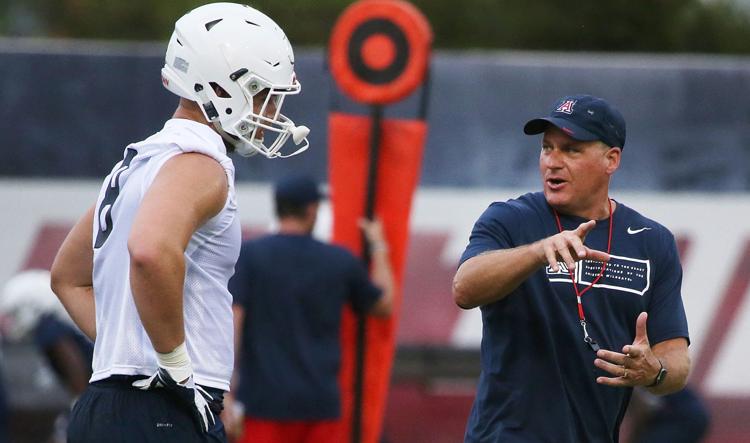 Tight end Trevor Wood was one of the Arizona Wildcats' standouts in training camp. He was first in line to benefit from Rich Rodriguez's latest pledge to involve the tight end in the pass game.
That promise has been fulfilled: UA tight ends have 17 receptions through four games.
Wood has none.
Late in the third quarter of the season opener, an offensive lineman rolled into Wood's left leg, injuring his knee and ankle. Wood missed the rest of the game and all of the next two.
He returned for the Pac-12 opener against Utah but had to wear a brace on his knee, limiting his playing time and effectiveness.
With two more weeks to recover, Wood is back to full capacity for Arizona's trip to Colorado on Saturday.
"I didn't feel like myself when I was wearing the brace," Wood said. "It feels good to be out of it."
Unfortunately, Wood knows what it's like to be banged up. He missed the entire 2015 season because of a shoulder injury. In a way, that experience prepared him for this year's injuries, which turned out to be minor by comparison.
"It sucks, but it's football," Wood said. "I've been through worse."
With Wood all the way back, Arizona can pair him with breakout freshman Bryce Wolma, who has a team-high 15 catches. Wood also can resume his role as a blocker on kickoffs. He's even serving as the backup snapper on extra points and field goals.
Maybe Wood will get involved in the passing game, too. He should have had a touchdown against Utah, but quarterback Brandon Dawkins didn't see him on a fourth-down play — even though no one was within 15 yards of the 6-foot-6, 265-pound redshirt junior.
"People make mistakes," Wood said. "I could have helped him out by getting wider and giving him a better angle to see me. There's just so many different things that come into play."
Wildcats cornerback Lorenzo Burns was nearly a Buffalo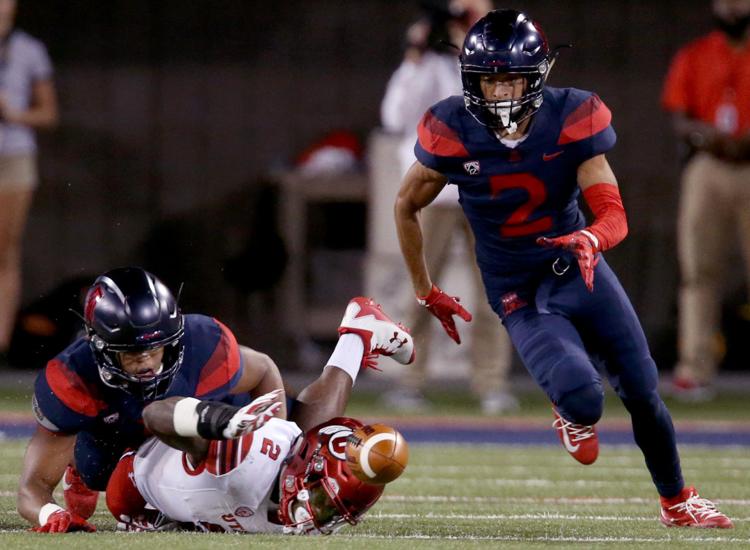 Arizona cornerback Lorenzo Burns' recruitment came right down to the wire.
Burns visited Arizona in December, where he spent time with defensive back Kwesi Mashack and running back J.J. Taylor, two of his friends from Southern California.
He visited Colorado a month later, and liked it there, too.
"It's a great atmosphere, it's a great place, college town," Burns said. "They love their Buffaloes up there."
Ultimately, though, Burns' heart was in Arizona. With so many childhood friends already on the team — he also knew safety Chacho Ulloa — it just felt right. Burns didn't announce until national signing day that he'd be attending Arizona, but he knew before that it was the right spot.
"The ability to come over here and be around my friends and play at one of the greatest schools in the Pac-12 was exciting," Burns said.
Saturday's trip to Colorado marks the first time Burns has returned to Boulder since he visited in January 2016. It'll feel a bit different — the CU assistant coach who recruited him, cornerbacks coach Charles Clark, has since joined ex-Colorado defensive coordinator Jim Leavitt at Oregon.
Playing time was also a factor in Burns' decision, and that's one recruiting promise that's held true.
Burns began his career on special teams and was on the verge of earning significant defensive playing time before he suffered a season-ended injury. Now a redshirt freshman, Burns has started every game opposite Jace Whittaker at cornerback. And though he's been inconsistent at times, Burns has shown flashes of talent. He has played almost every meaningful snap for the Wildcats.
"I feel like I can get better, a lot better," Burns said. "Granted, it's my first year on the football field really starting on defense. I'm taking bumps and bruises but it's making me a better player. I think as the season goes on I'm getting more comfortable. I came out having butterflies at first, but now I'm having a feel for the game and an understanding for it."
Has Colorado surpassed Arizona in recruiting?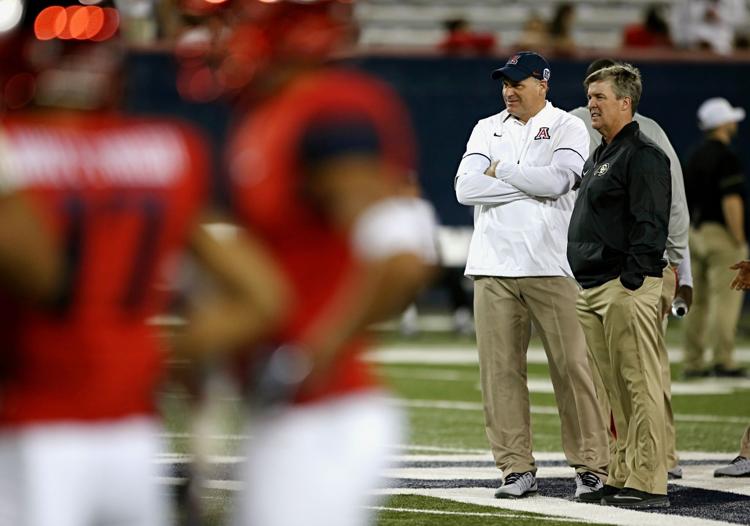 For the first four years of Mike MacIntyre's tenure at Colorado, the Buffaloes rated below Arizona every season in recruiting rankings. It's understandable: MacIntyre inherited a program coming off a 1-11 season in 2012 and went a combined 6-18 in his first two seasons.
In that stretch, Arizona never won fewer than seven games. In 2014, the Wildcats won 10.
Did that matter?
Maybe not.
Just look at Colorado's rise, which culminated in a 10-win, Pac-12 South-title campaign in 2016.
In 2015, Arizona's class was rated No. 43 by Scout.com; Colorado was No. 69.
In 2016, Arizona was at No. 48, Colorado at No. 69 again.
Colorado went 10-4 in 2016, Arizona was 3-9 and has lost most of its recruiting momentum.
Coach Rich Rodriguez labeled the Wildcats' 2017 recruiting class the best he's had at Arizona. It was ranked No. 45, 10 spots below Colorado's.
The Wildcats' 2018 class is currently 73rd nationally; the Buffaloes are 44th.
"I think we've always evaluated really well," MacIntyre said. "Last year's (senior) class was a class that wasn't ranked high at all, and nine of them went to NFL teams. So I think it's all about evaluating and developing. … I feel like we do a great job evaluating, and sign really good players. I feel like we've signed good players over the last couple of years."
Rodriguez said Arizona and Colorado don't cross paths too often on the recruiting trail, though that's beginning to change now that the UA is scouting Texas. While the Wildcats' focus has generally been on Arizona, Las Vegas, California and Florida, CU has focused on Colorado, California and Texas.
How often have they actually battled in recruiting? Since 2014, MacIntyre's first class with a full year under his belt, Colorado has signed seven players with Arizona offers, including one (wide receiver Lee Walker) who was previously committed to the UA.
During that same stretch, Arizona has signed 14 players who had offers from Colorado.
"We'll run into them a little more now," Rodriguez said.