By Justin Spears / Arizona Daily Star
Arizona sophomore quarterback Khalil Tate is the most popular person in Tucson right now after lifting the Wildcats over Colorado 45-42. The big question: Who is Khalil Tate?
A potential star is born: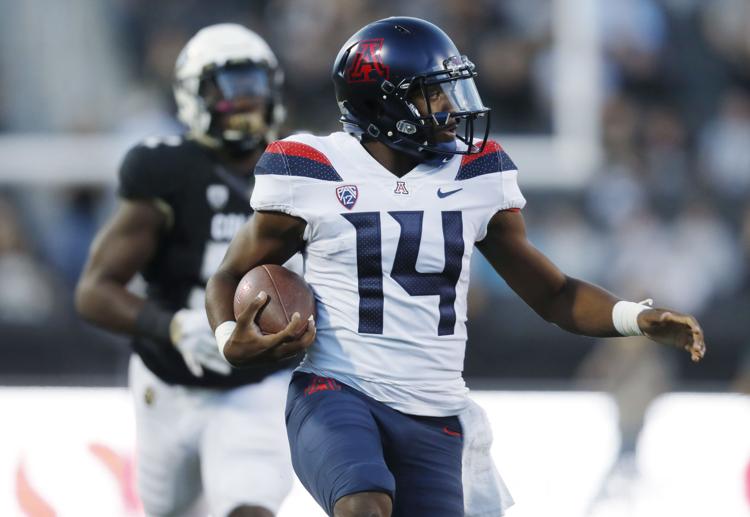 It might be too early to claim Tate as the quarterback of the future for Rich Rodriguez, but breaking the FBS record for the most single game rushing yards (327) by a quarterback provides minor hope for the Wildcats moving forward.
Rodriguez ducked the question about if he found his starting quarterback for the remainder of the season, but Colorado head coach Mike MacIntyre is sipping the Tate Kool-Aid. 
"He should be National Player of the Week. He's a phenomenal player. I think they've found their quarterback now," MacIntyre said. 
Tate has buzz around him now that he's opened up eyes not only in the Pac-12, but also nationally. 
Here are eight things you probably didn't know about Tate:
Grandma knows best: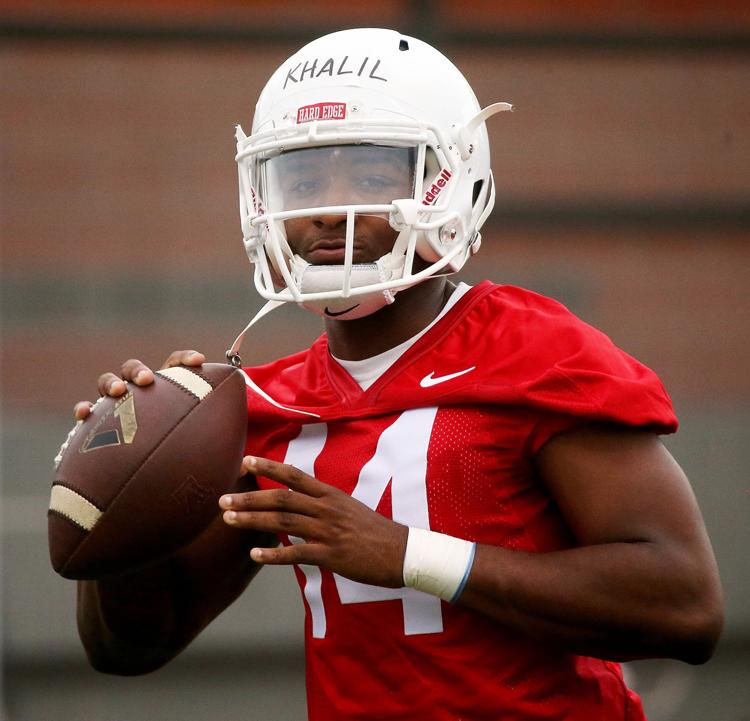 When it comes down to throwing a football, kids usually have an adult figure to show them how to place their hands on the laces. It could be a coach, a father, an uncle or even an older sibling, but according to Tate's mother, Lesli, he learned how to throw a football from his grandmother.
Per Lesli, Khalil would consistently ask his grandmother to come over to the house and play catch on the front lawn. 
Multi-sport athlete growing up: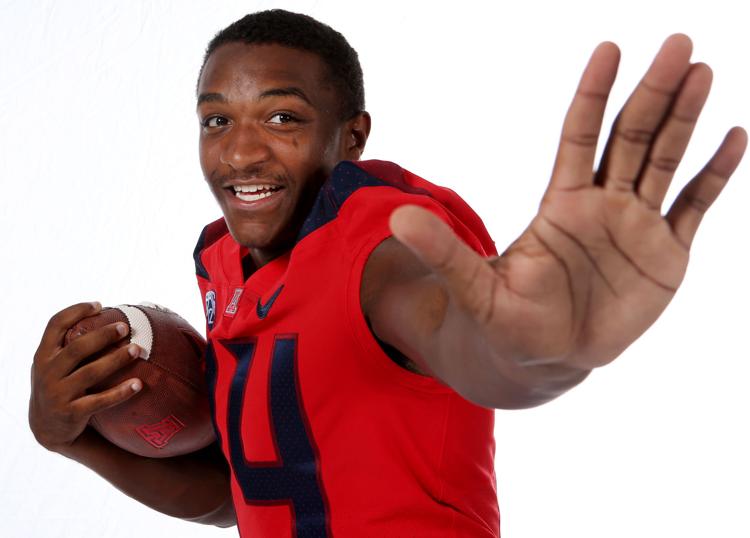 Tate has played organized sports since he was three years old in Inglewood, Calif. During his youth football years, he played in the same organization that also had DeSean Jackson, Marcellus Wiley, Orlando Scandrick, Lawrence Jackson, Paul Pierce and Byron Scott. 
Tate also played soccer, little league baseball and AAU basketball. As a nine-year-old, Tate played point guard for the AAU team, "Pump N Run", and competed in the American Roundball Corporation where his team competed for the AAU national championship in Florida. 
If Arizona basketball becomes injury-riddled at point guard this season, maybe Sean Miller could let Tate control the offense.   
Four-star QB in high school: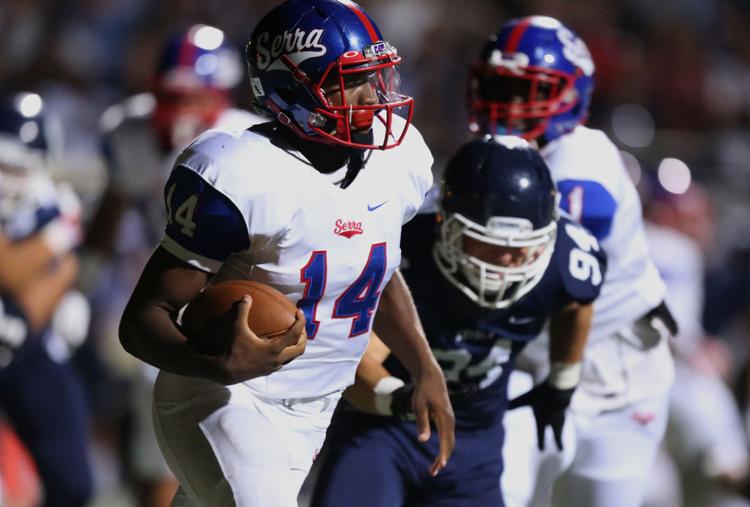 Tate played at Junipero Serra High School in Gardena, Calif. and was a part of Arizona's 2016 recruiting class, which is arguably the best group Rodriguez brought in to Arizona. 
Tate was listed as four-star quarterback on 247Sports and the second highest- ranked recruit in Arizona's class behind offensive lineman Michael Eletise. On ESPN, Tate was the No. 10 dual-threat quarterback and had offers from Florida State, UCLA, USC, Nebraska, Texas A&M, Washington State and Nebraska. 
Mr. 4,000:
In Tate's senior season at Serra in 2015, he threw for 2,036 yards and rushed for 2,130 yards for a grand total of 4,166 all-purpose yards to go along with 43 touchdowns. 
Compared to other quarterbacks in California, Tate came in second in rushing and third in touchdowns. 
Tate finished his high school career with 3,543 passing yards, 3,625 rushing yards and 82 touchdowns. 
2015 Los Angeles Times' QB of the year: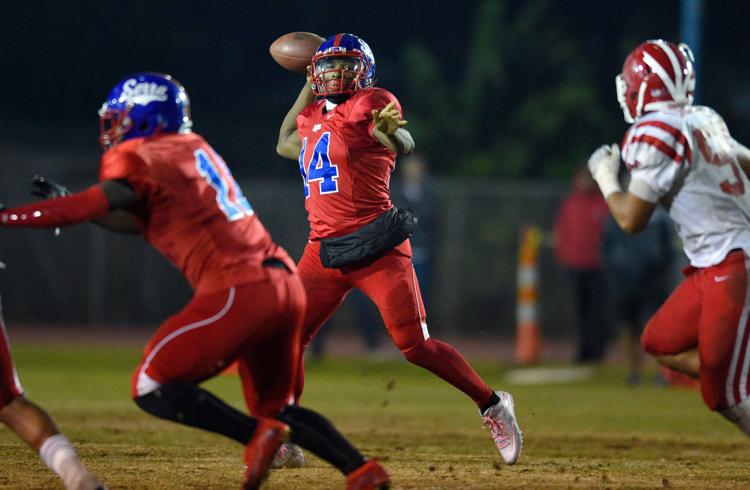 After Tate's final season at Serra, the L.A. Times placed Tate on the all-area high school football team. 
He also won the Mission League MVP and joined current Arizona teammate J.J. Taylor who also made the list as the top running back.  
Tate could be a freshman: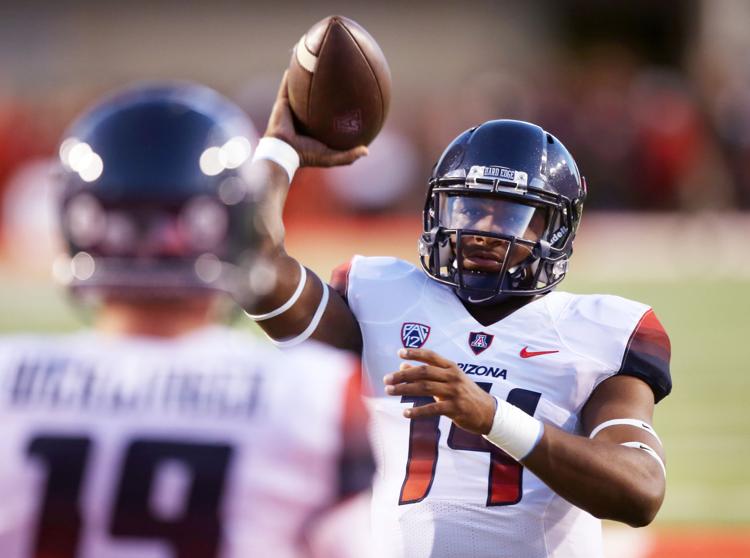 Upon arrival at Arizona, Tate immediately redshirted considering the quarterback battle last season came down to either Anu Solomon or Brandon Dawkins. 
During Arizona's road trip to UCLA last October, Solomon was out with a knee injury and Dawkins became injured during the game so the Wildcats' only two options at quarterback were Zach Werlinger or the redshirt freshman Tate. 
Once Werlinger struggled, Rodriguez installed Tate, which removed his redshirt. Tate went 5-of-9 for 72 yards and two touchdowns. Imagine if Tate never played against UCLA in 2016 and he was a freshman Saturday night that broke the single game quarterback rushing record.  
First true freshman to start at Arizona since 2005:
Two weeks after Tate's debut, the Wildcats returned home against USC and Rodriguez gave him the start. 
Tate became the first true freshman quarterback since Willie Tuitama in 2005 to start a game. The Wildcats lost 48-14 and Tate struggled throwing the ball completing 7 of 18 passes for 58 yards and one interception.   
Barely an adult: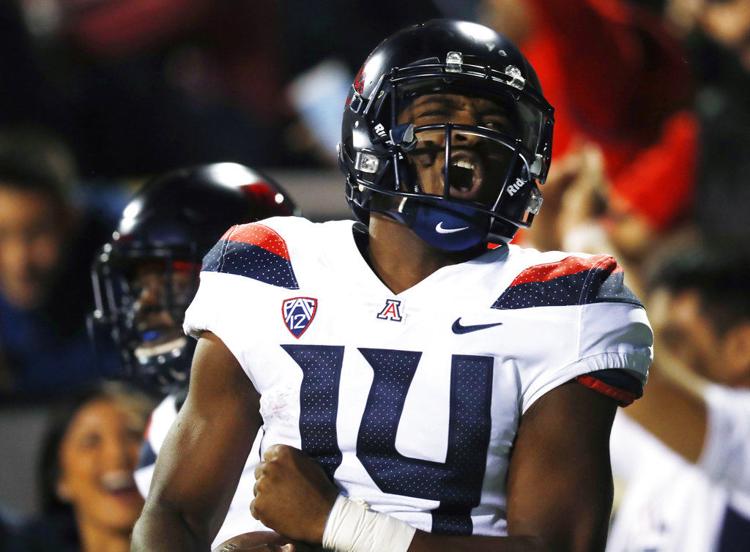 Believe it or not, against USC, Tate was 17 years old starting his first career collegiate game. Fast forward to this season, he's an 18-year-old quarterback and will turn 19 on Oct. 23.
Tate is barely old enough to purchase tobacco and vote, but he can break a FBS record and possibly be the starting quarterback for Arizona from here on out. What a time to be alive.