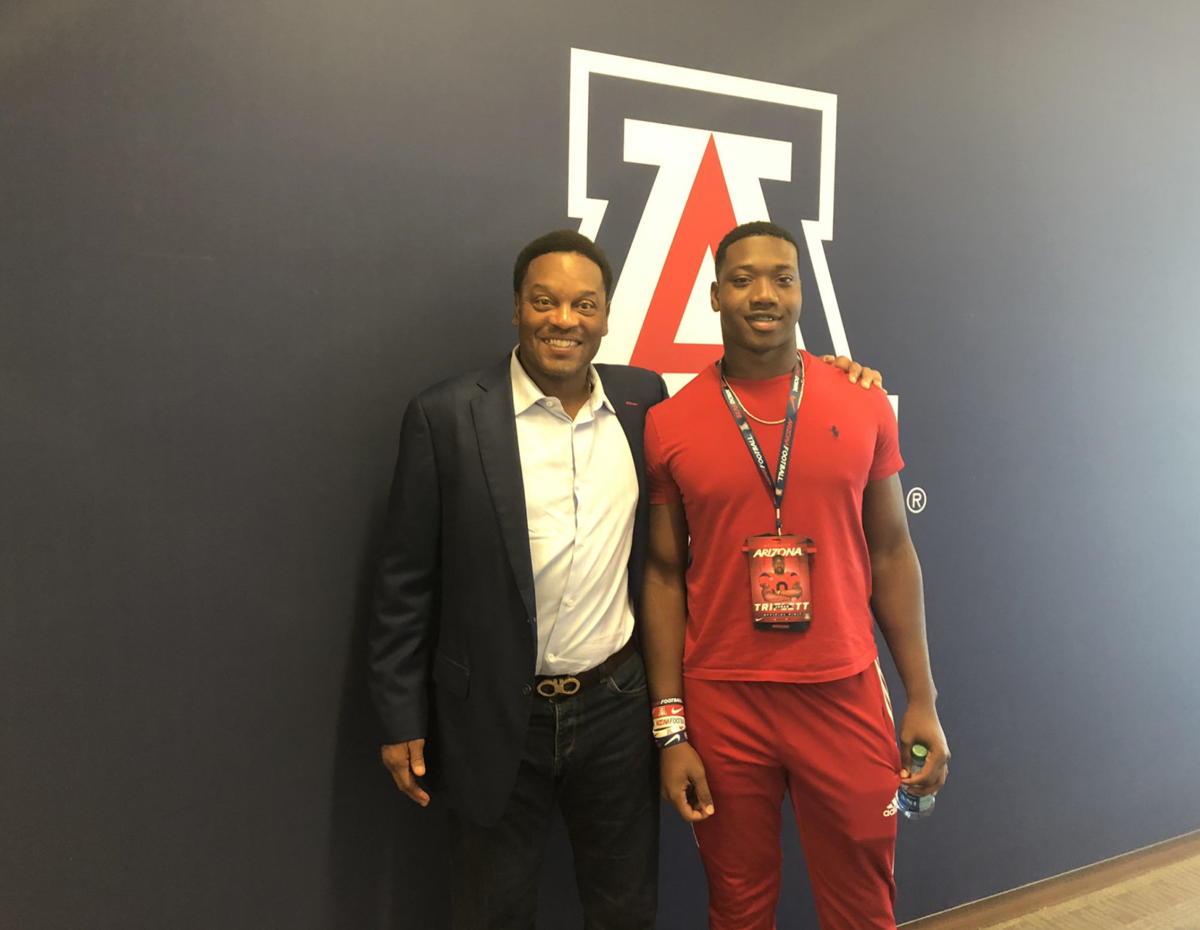 Incoming freshman Jabar Triplett won't see the field until the 2021 season after the linebacker from Louisiana injured his Achilles tendon during a private workout on Tuesday.
The Arizona Wildcats signee announced on Twitter that he will be sidelined this fall. 
To my Wildcat family, this has been tough for me. I won't be playing this season, due to a torn Achilles working out on Tues. My surgery is scheduled with one of the best in BR. I know that GOD is in control. I will come back, stronger, faster, & better!!🐻⬇️🙏🏾💪🏾❤️💙

— JabarTriplett. (@showtime9_) April 30, 2020
The 6-foot, 215-pound Triplett committed to the UA in October and signed his national letter of intent during the early signing period. Triplett is rated as a three-star prospect and the 109th-best outside linebacker in 2020, but will play inside linebacker at UA. 
Triplett is the only new addition to Arizona's inside linebackers' room. Adding linebackers and defensive ends had been a point of emphasis for UA coach Kevin Sumlin and new defensive coordinator Paul Rhoads, who is expected to utilize a 3-4 defense. Middle linebacker and "Will" linebacker could be one of Arizona's thinnest positions in 2020, especially if Anthony Pandy moves towards an outside linebacker role. 
Besides Triplett, Arizona's inside linebackers consist of seniors Colin Schooler and Tony Fields and Derrion Clark. 
Triplett is scheduled to undergo surgery next week. 
Contact sports content producer Justin Spears at 573-4312 or jspears@tucson.com. On Twitter @justinesports