Arizona-Oregon storylines: Thomas Reid shoots his shot, three Wildcats teams return
Star reporter Michael Lev checks in with five storylines for the Arizona Wildcats' homecoming meeting Saturday night with the Oregon Ducks.
Special teams ace Thomas Reid III feels at home as a Wildcat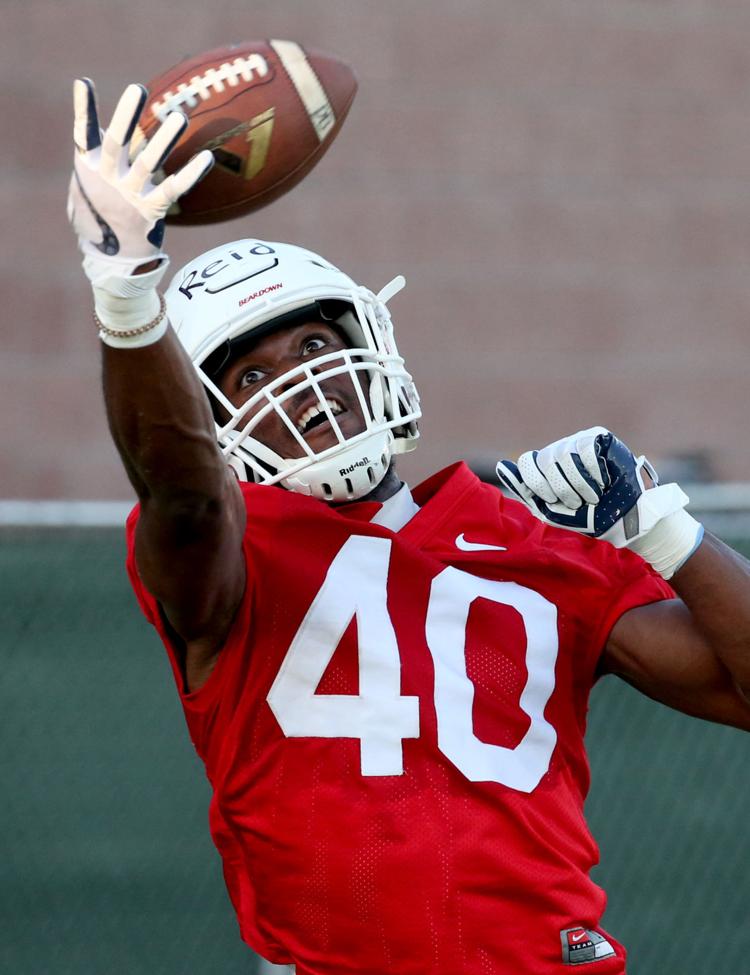 A day or two after trying out for the Arizona football team, Thomas Reid III received a phone call.
The voice on the other end asked: "Are you ready to play football here at Arizona?"
"Of course!" Reid replied.
Reid had made the squad. It was the culmination of a multi-state journey. But in a way, it was just the beginning.
Reid redshirted as a freshman in 2016. He appeared in eight games, mostly on special teams, last season. Now he's a special-teams fixture who has worked his way into the receiver rotation.
Reid caught his first career pass last week at UCLA.
"It was what I'd been waiting for for a long time," Reid said Tuesday amid preparations for Arizona's homecoming game against Oregon. "I knew it was going to come. I wasn't really sweating it that much."
Reid learned the value of patience and perseverance during a nomadic childhood. His father is a chef in the U.S. Army, so the family moved a lot. Reid was born in Virginia. He also has lived in Kansas, North Carolina and Hawaii.
It wasn't always easy.
"I remember leaving my elementary school in second grade," Reid said. "It was like halfway through the year. I was in my room, crying."
Virginia 🛫 Kansas 🛫 Virginia 🛫 North Carolina 🛫 Hawaii 🛬 Tucson, Arizona. Wildcats sophomore receiver Thomas Reid III did a lot of moving as a kid. pic.twitter.com/U88PkR7X89

— The Wildcaster (@TheWildcaster) October 23, 2018
Reid found welcomed stability in Hawaii. He lettered four straight years in football and track at Radford High School in Honolulu, winning state championships in both sports. He had scholarship offers from Hawaii and Nevada.
But when Nick Rolovich went from Wolf Pack offensive coordinator to Rainbow Warriors head coach in December 2015, Reid's scholarship offer at Nevada became a preferred-walk-on opportunity.
Reid didn't want to stay in Hawaii, either. So he started applying to schools.
Reid researched academic, football and track programs. He got accepted to Arizona and Arkansas.
"I decided to come here and just shoot my shot," Reid said.
Reid didn't have any connections to the UA coaching staff. He just showed up at the walk-on tryout hoping to make an impression.
It helped that Reid had a legitimate prep résumé. He was a two-time team captain in high school who had 26 catches for 636 yards and seven touchdowns as a senior. He also was a two-time state champ as part of the 4X400 relay team.
Needless to say, the tryout went well.
"I'm still here," Reid said, smiling.
Reid has established himself as the special teams' catalyst; he's always one of the first players downfield on kick coverage.
His hard work has translated into expanded opportunities on offense. In the second quarter last Saturday, Rhett Rodriguez hit Reid for a 6-yard pass on third-and-3 to extend a drive.
"I was elated inside," Reid said. "But I was ready for more."
More chances undoubtedly will come Reid's way. He'll be able to share those experiences with his family.
When Reid picked Arizona, his father arranged to be transferred to Fort Huachuca. The personnel at the base aren't the only ones who get to enjoy Thomas Reid Jr.'s cooking.
The Reids are of Jamaican descent. Thomas Jr.'s specialties including jerk chicken and Thomas III's favorite, oxtails roasted in a slow cooker.
Reid knows some things are worth the wait.
Finton Connolly's first sack of 2018 has special meaning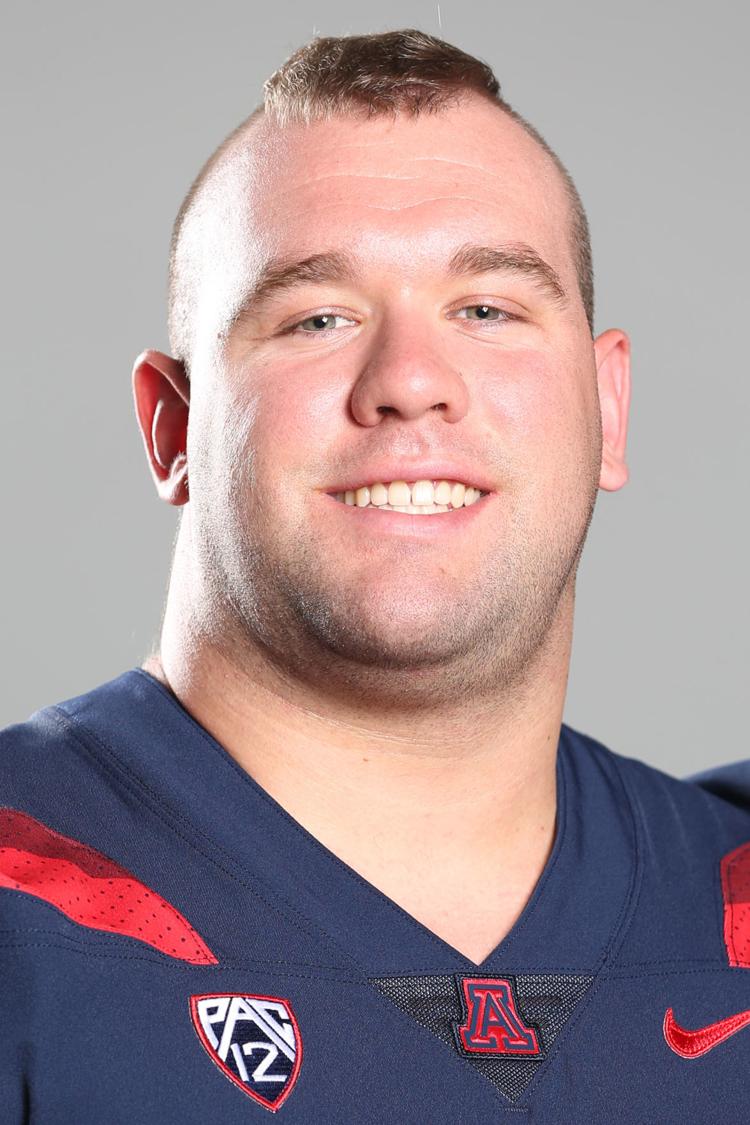 It happened so fast, you had to be looking for it to see it.
After recording his first sack of the season at UCLA last Saturday, Arizona defensive tackle Finton Connolly quickly and briefly crossed his arms, forming an "X." He did it to honor Xavier Guerrero, a 15-year-old boy who passed away in April.
Xavier was the son of Sandy Guerrero, an English teacher at Campo Verde High School in Gilbert, where Connolly used to play. Xavier suffered from Cystic Fibrosis, which has no known cure.
Four days after sacking Bruins quarterback Dorian Thompson-Robinson on the final play of the first quarter, Connolly tweeted the following: "A lot of ppl don't know this, but this sack had a lot of meaning to me because I made a promise to a good family friend that I would throw up an X in memory of him. Miss you bud. #RestInPeaceXavier"
Campo Verde coach Max Ragsdale makes a point of watching Connolly's games — "even though I'm a Sun Devil fan," said Ragsdale, who attended Arizona State. He immediately recognized Connolly's post-sack gesture.
"We all jumped up," Ragsdale said. "As soon as he threw that 'X' up, we know who it was for."
The Campo Verde football team took Xavier under its wing and made him an honorary captain. The squad canceled spring practice to attend services for him. The players wore their jerseys.
"It's a rough deal to watch a young life go away like that," Ragsdale said. "At the end of the day, high school is about community and supporting those in the community. I hope this is an example of that. Xavier will always be a part of our team."
An insider's perspective on No. 19 Oregon
To get a better gauge on Oregon, the Star participated in an exchange with The Oregonian. We answered a handful of questions about Arizona for them; they answered some about Oregon for us.
Here's our Q&A with Ducks beat writer James Crepea:
What went wrong at Washington State, and do you expect Oregon to suffer any sort of hangover effect?
A: "In the first half, everything went wrong. When a team's cadence isn't working on its first offensive play, that's a bad omen. The offense could do nothing right — pre-snap penalties, not enough push, dropped passes, third-and-longs and no conversions — and the defense was gashed over and over again. Other than not turning the ball over, little positive could be said. Oregon did respond and flipped the script, in part because the offense had only one direction to go and in part because its talent couldn't play that poorly all night. Too big a hole to dig out of, but I don't expect any lingering effects from last week. If anything, I expect the Ducks to come out of the gate with a greater sense of urgency."
Where has QB Justin Herbert grown the most since last season, and do you expect him to return in 2019?
A: "He's said it himself, consistency. He's always been an accurate passer, but some of his performances this season have been absolutely stunning. If the Stanford game ends in regulation like it should've, he's a Heisman contender after what would've been one of the most accurate displays of the last five years. There are few times where I ever believe a player hasn't spoken with his family about the draft, but Herbert is actually one of them. It's a ton of money to pass up, and considering he'd be competing with Tua Tagovailoa to be the top pick in 2020, it would be a seemingly poor decision to return. But there are a lot of factors that make his return possible, if not likely. I won't make predictions yet, but as of today, I'd say it's more likely than not that he does return."
Oregon has several players who once were committed to Arizona: Braxton Burmeister, Haki Woods, Cody Shear, Austin Faoliu. Can you give a brief update on each of those guys?
A: "Braxton Burmeister is coming off an injury and is essentially the backup quarterback when healthy. Haki Woods is lower on the depth chart at corner and has barely contributed. After a mindless unsportsmanlike penalty for taunting at Cal, it was clear his role would diminish. Cody Shear is the third-team left tackle, and that's with Penei Sewell out. Austin Faoliu would be starting at defensive end if healthy, but an ankle injury he suffered against Stanford has basically kept him out of doing anything meaningful at practice for a month, though he's played the last two games."
What has to go wrong for the Ducks to lose Saturday night?
A: "A lot. Much more than last week. Even if Khalil Tate starts, I'm not sure Arizona has the firepower to keep up with Oregon right now. Oregon is coming off its worst rushing performance in Pac-12 play in a decade, and I don't see the Wildcats being able to repeat that anomaly. The Ducks would have to turn the ball over, probably at least three times, for this to be competitive. With that said, if Arizona takes the approach of having nothing to lose and is overly aggressive, perhaps that can pose a challenge if the Ducks defense is on the field a lot for the second straight week."
Wildcats from 1968, 2008 made Arizona history in their own right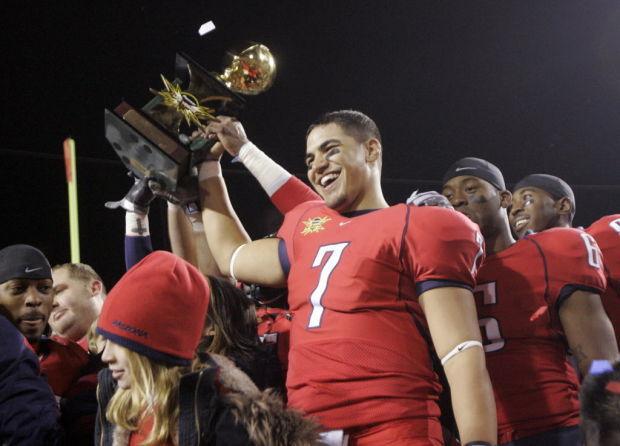 Arizona will honor three of its past football teams during Saturday's homecoming game against Oregon: the 1968, '98 and 2008 Wildcats.
The '98 squad might be the best in school history. Their exploits have been well-chronicled, as recently as this week by the Star's Greg Hansen. The other two also hold a significant place in UA lore.
The 1968 squad became the third Arizona team — and first in 20 seasons — to play in a bowl game. Arizona faced Auburn in the Dec. 28, 1968, Sun Bowl. The game was tied 10-10 at halftime. The Tigers pulled away in the second half for a 34-10 victory. UA quarterbacks Bruce Lee and Mark Driscoll combined to throw eight interceptions, tied for the most in a game in school history. Lee threw six picks.
The 2008 Wildcats also ended a bowl drought. The team played in the '08 Las Vegas Bowl, Arizona's first postseason appearance since the 1998 Holiday Bowl.
This time the Wildcats won. Arizona defeated BYU 31-21. Senior quarterback Willie Tuitama earned game MVP honors, completing 24 of 35 passes for 325 yards and two touchdowns. He also ran for a score.
O, brother: Arizona's Colin Schooler, PJ Johnson have siblings who play for Oregon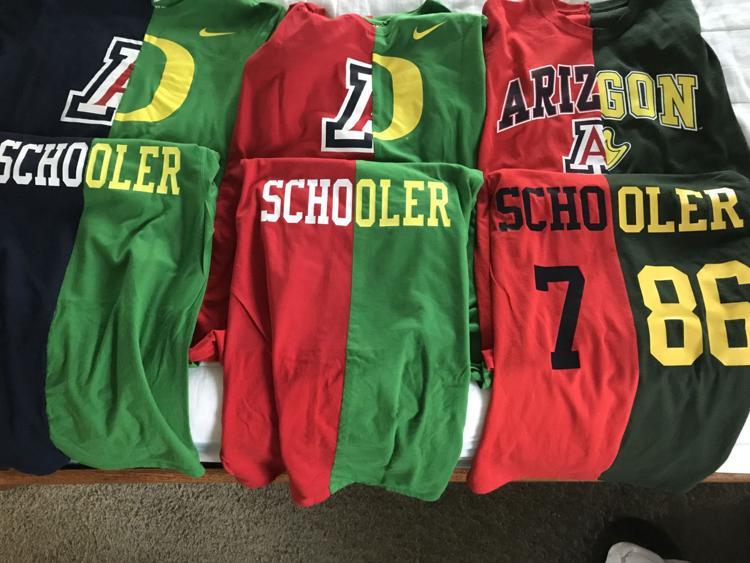 The Arizona-Oregon matchup features not one but two sets of brothers playing for opposite sides.
Saturday night's game will mark the second meeting between Wildcats linebacker Colin Schooler and Ducks receiver Brenden Schooler. It'll be the first between UA defensive lineman PJ Johnson and his younger sibling, linebacker D.J. Johnson, although the latter is ineligible this season.
The Schooler brothers excelled as two-way standouts in Orange County, California, before going their separate ways in college. Colin is in his second season as Arizona's starting "Mike" linebacker and defensive leader. Brenden, who played safety as a freshman in 2016, moved to receiver last year. He has caught 30 passes for 390 yards and three touchdowns since making the switch.
Colin is 0-1 against his older brother. The Ducks won last year's game 49-28 in Eugene.
Colin had 12 tackles, including three for losses. Brenden did not register any statistics.
This weekend will be a relatively easy one for Tom and Christine Schooler, who can watch their boys play in one locale. The Schoolers had special shirts made – half Arizona colors, half Oregon colors — for last year's encounter at Autzen Stadium.
PJ Johnson has made an immediate impact for the Wildcats since arriving as a transfer from San Francisco City College. Johnson leads the team with three sacks, and his 6.5 TFLs trail only Colin Schooler's 14.5.
D.J. Johnson was a heavily recruited four-star prospect who spent the 2017 season at Miami, where he appeared in eight games and recorded three tackles.
Johnson transferred to Oregon in the offseason, stating that he wanted to be closer to his parents, who have health problems. The Johnsons are from Sacramento.
Johnson applied for immediate eligibility, but the NCAA denied his request.
Whether the Johnson brothers ever square off in a college game remains to be seen. Although PJ Johnson is listed as a redshirt junior, he's in his fifth year of school. He recently said he isn't thinking beyond this season.
"It's not here," Johnson said, "so I'm not really worried about it right now."