Notes and takeaways from the open portion of the Arizona Wildcats' sixth practice of training camp Thursday morning:
* Receiver Shawn Poindexter returned to full practice after missing time earlier in the week because of class conflicts.
* Poindexter was among the players working on a punt-block drill — which makes sense given that he's 6-5 and used to play volleyball. Speaking of which, the ball of choice for the drill appeared to be a volleyball. Players would work their way through dummies representing the protection wall before trying to get a hand or two on the ball.
* Veteran players not spotted on the practice field included defensive tackle Sione Taufahema and cornerbacks Jace Whittaker and Sammy Morrison. With Whittaker not participating for a second straight day, Azizi Hearn moved into the starting lineup.
* Graduate transfers Tim Hough (cornerback) and Dylan Klumph (punter) have yet to practice.
* The second-team defensive backfield consisted of Antonio Parks and McKenzie Barnes at cornerback, with Isaiah Hayes, Chacho Ulloa and Dayven Coleman at safety.
* The search continues for the right offensive line combination. A new look Thursday had freshman Donovan Laie at left tackle, with Tshiyombu Lukusa at left guard.
* The Wildcats returned to the grass fields adjacent to the Indoor Sports Center construction site after working out at Arizona Stadium the previous two days. The team is scheduled to practice two more times this week before taking Sunday off.
* Scouts from the Cleveland Browns and Miami Dolphins attended practice.
---
Arizona Wildcats football practice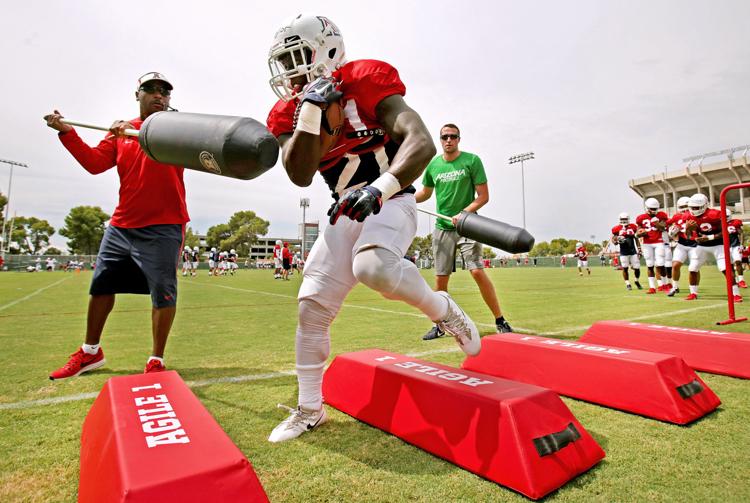 Arizona Wildcats football practice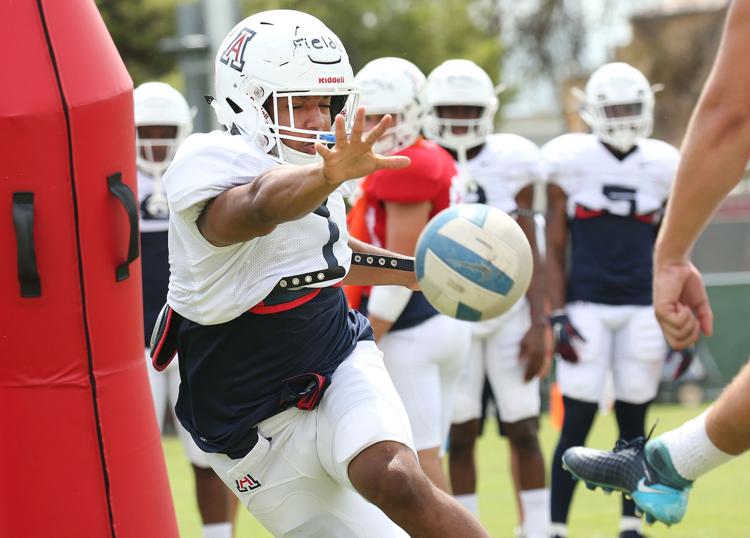 Arizona Wildcats football practice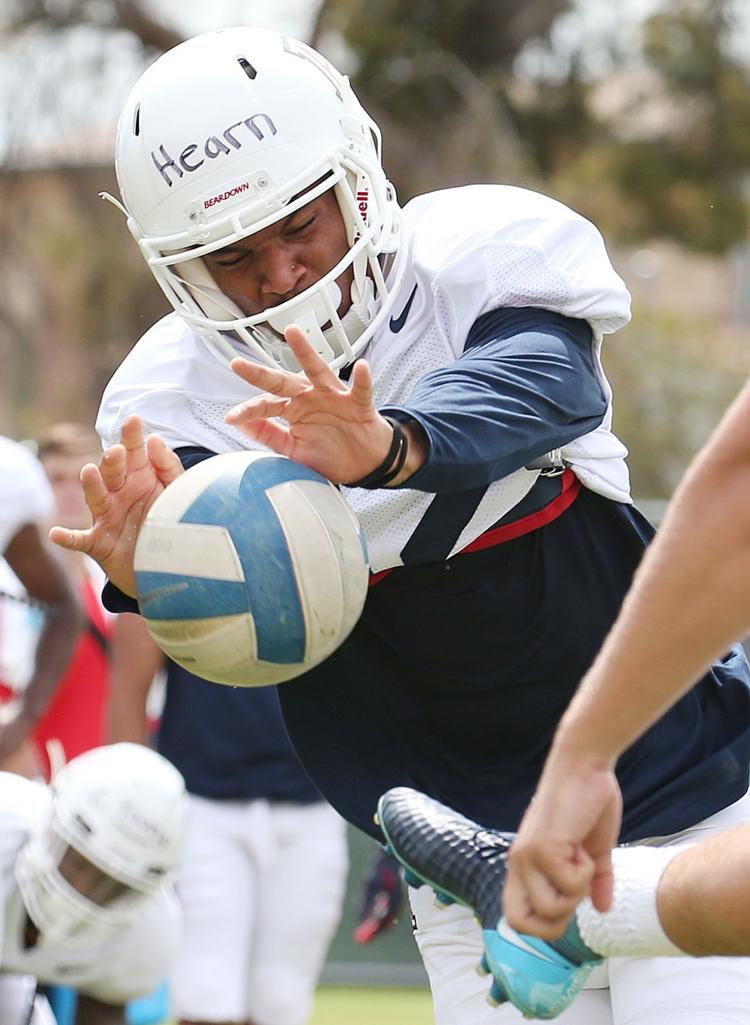 Arizona Wildcats football practice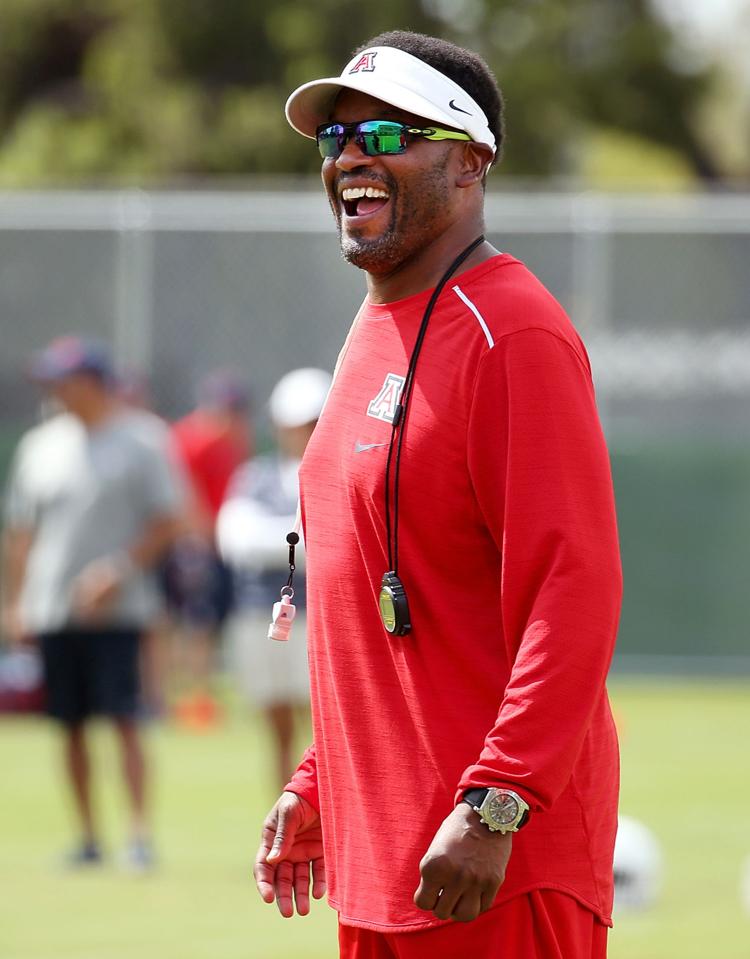 Arizona Wildcats football practice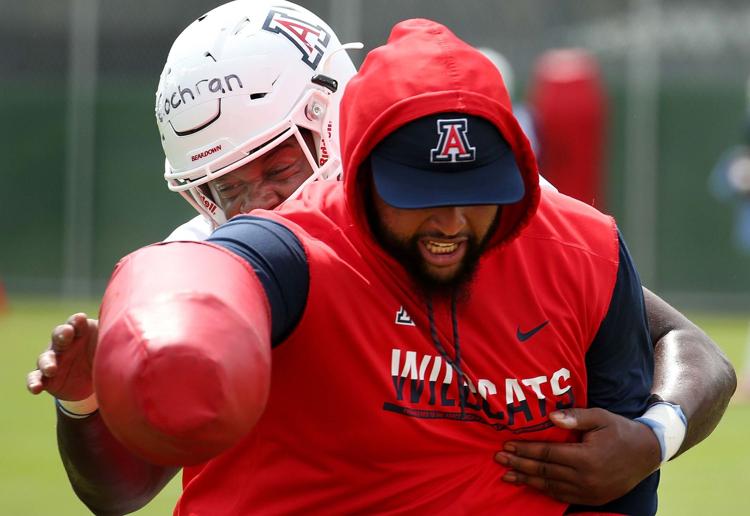 Arizona Wildcats football practice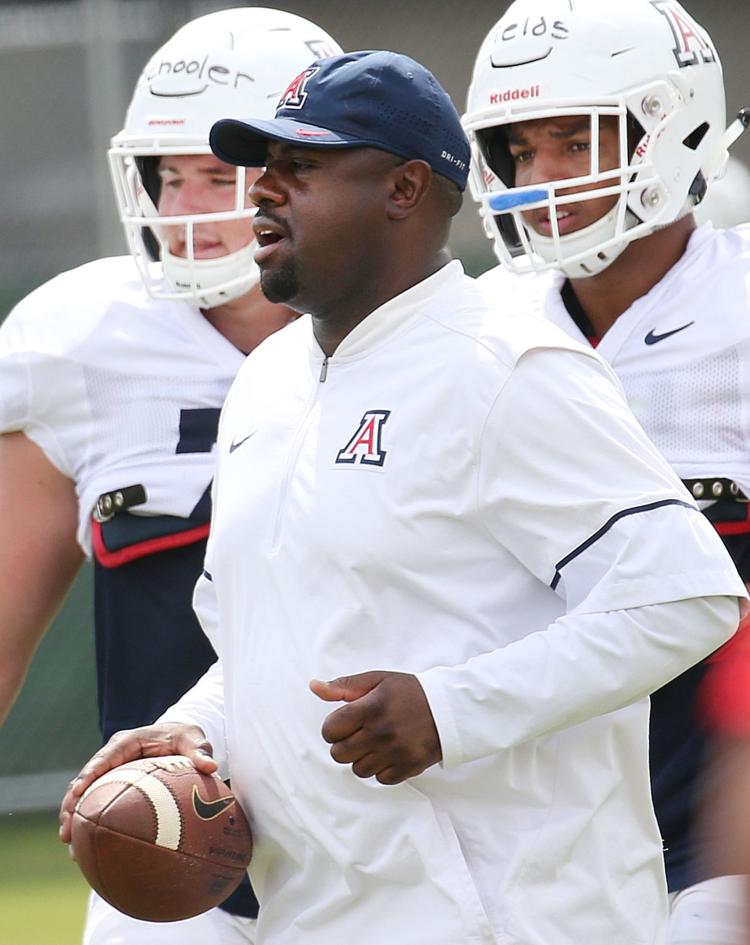 Arizona Wildcats football practice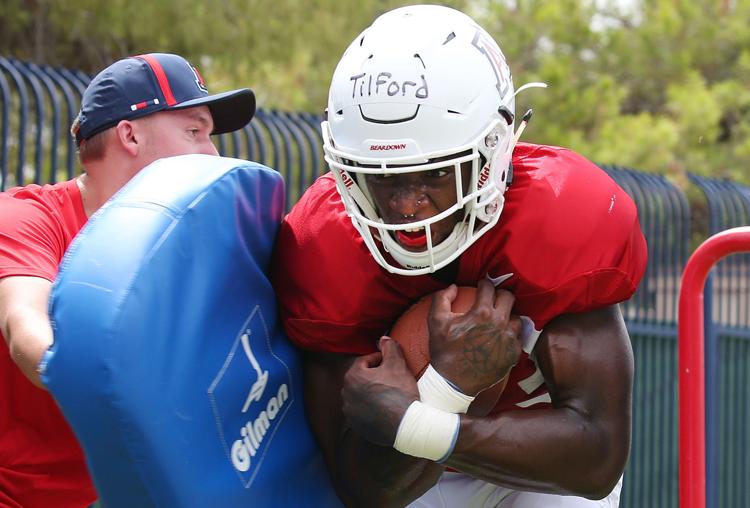 Arizona Wildcats football practice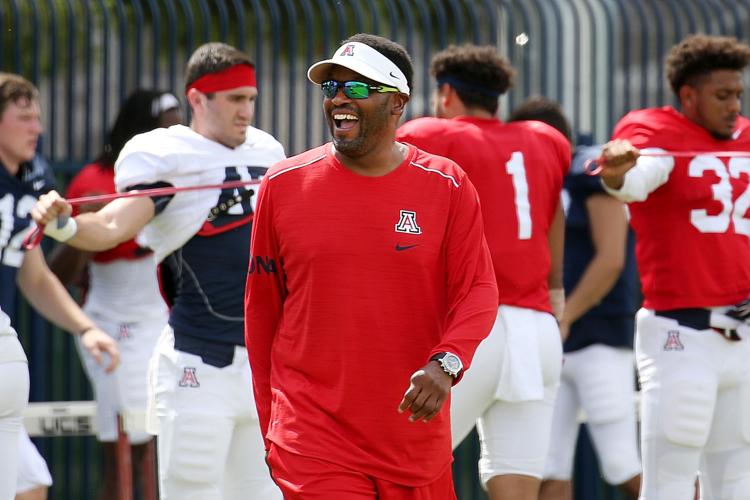 Arizona Wildcats football practice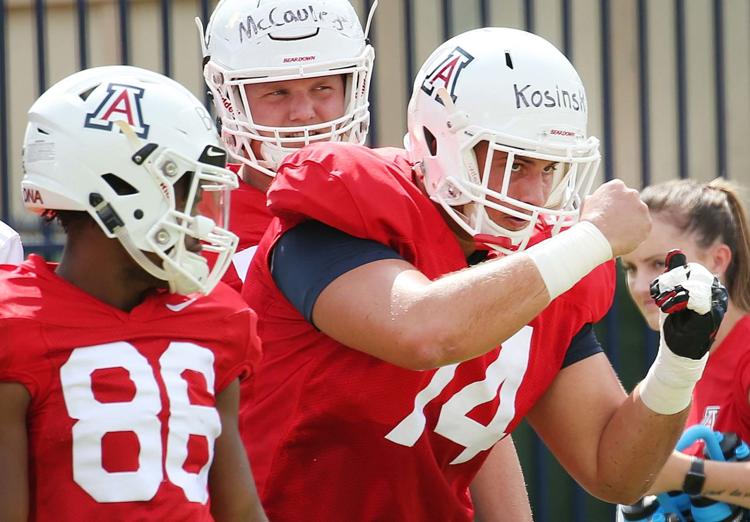 Arizona Wildcats football practice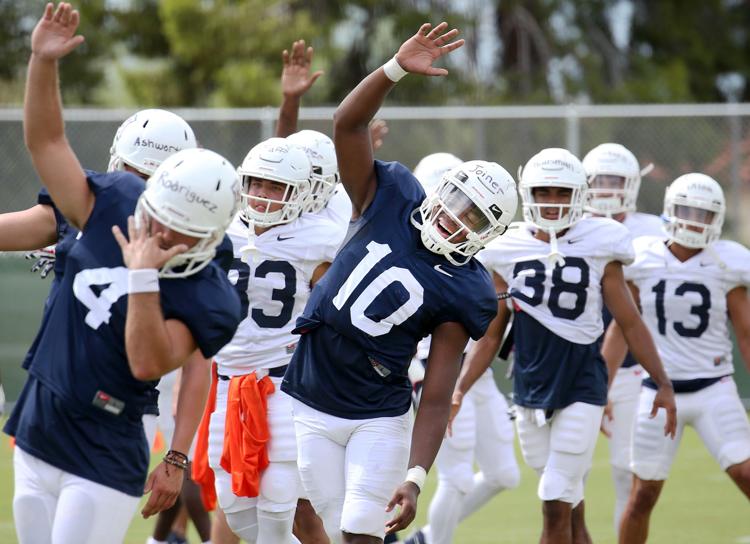 Arizona Wildcats football practice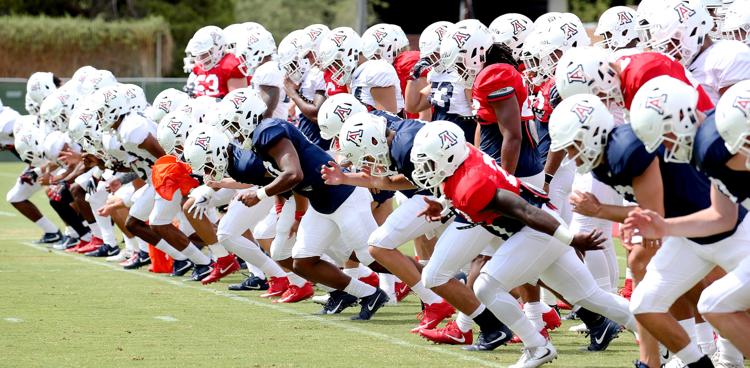 Arizona Wildcats football practice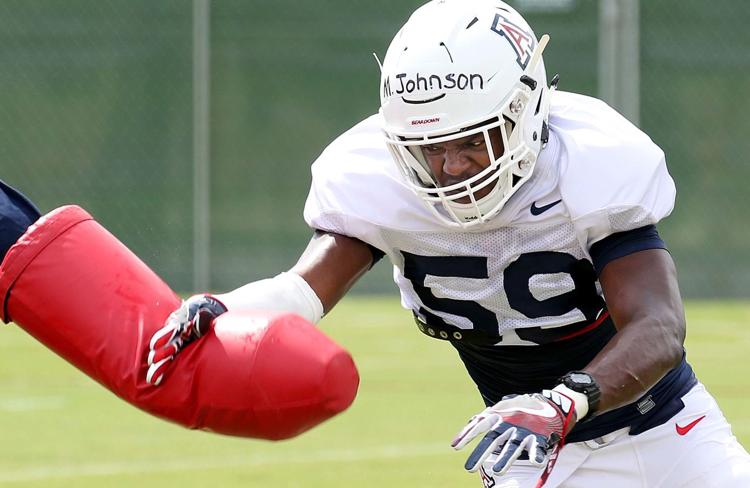 Arizona Wildcats football practice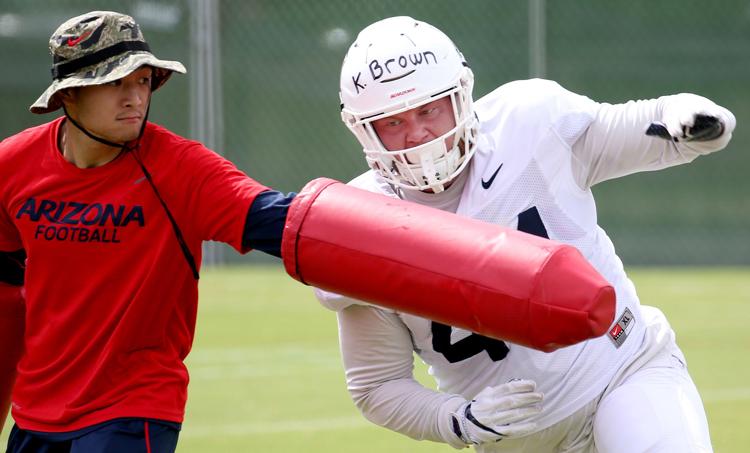 Arizona Wildcats football practice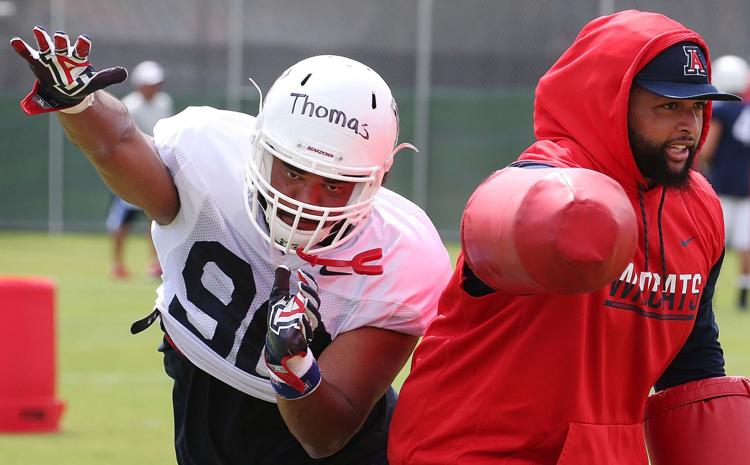 Arizona Wildcats football practice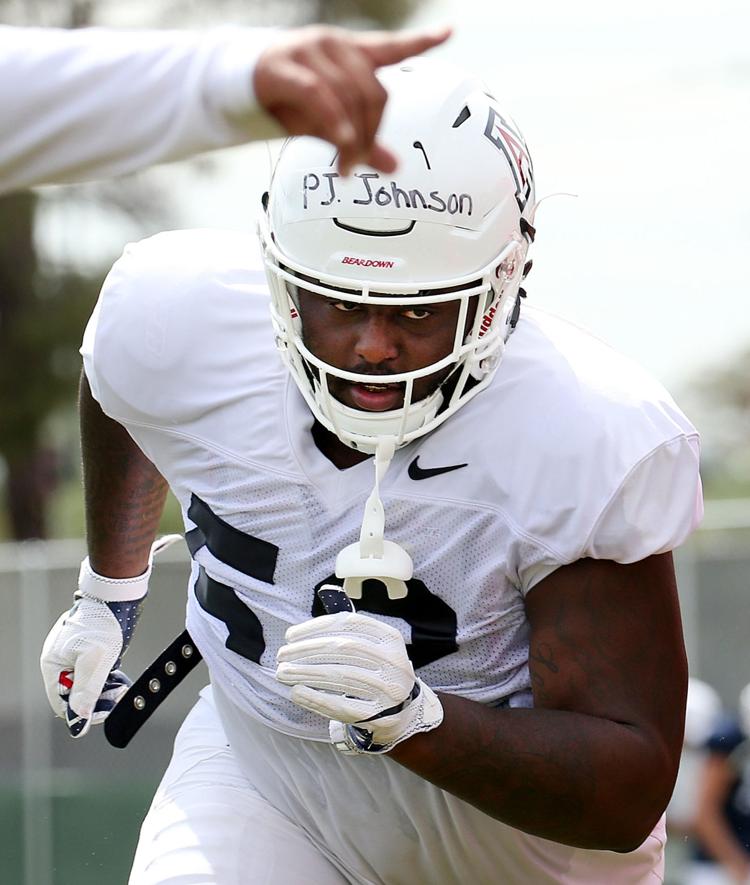 Arizona Wildcats football practice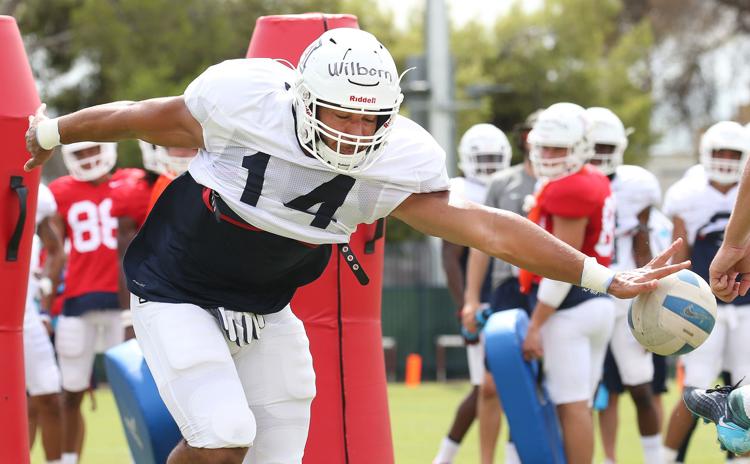 Arizona Wildcats football practice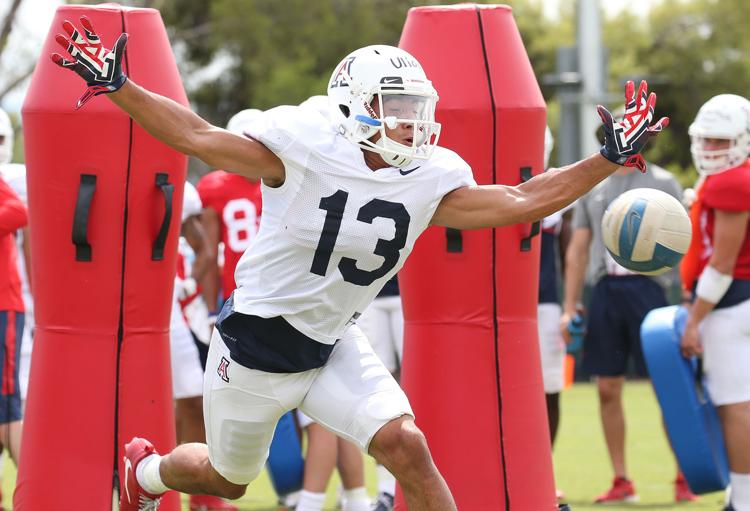 Arizona Wildcats football practice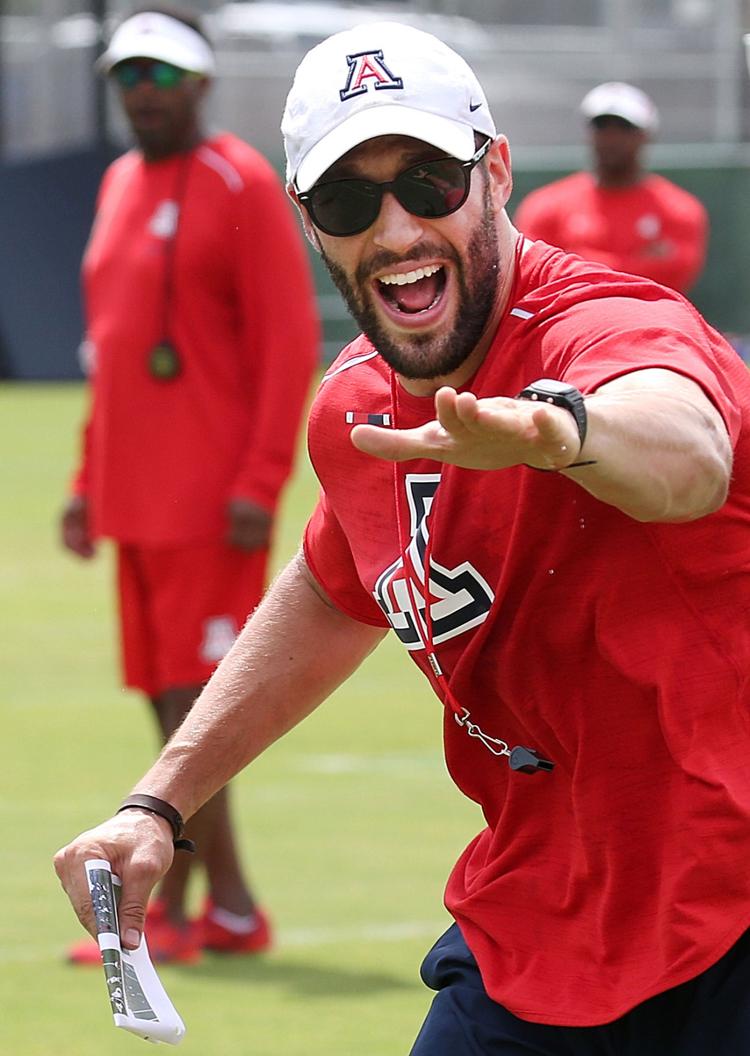 Arizona Wildcats football practice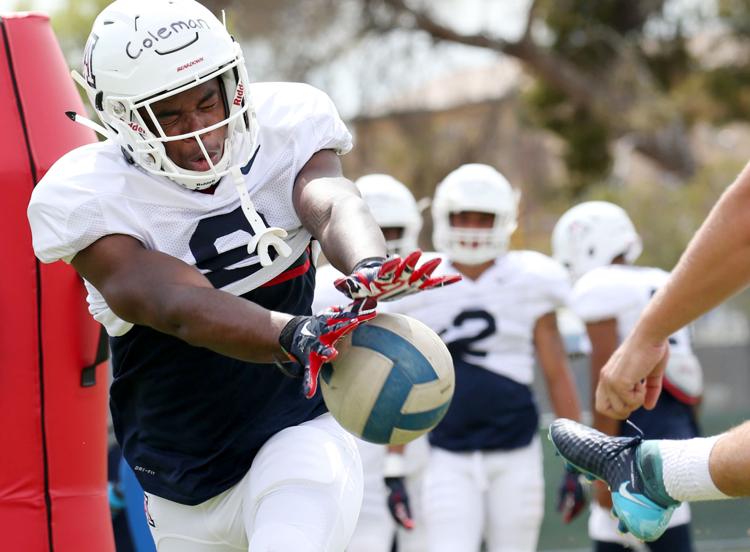 Arizona Wildcats football practice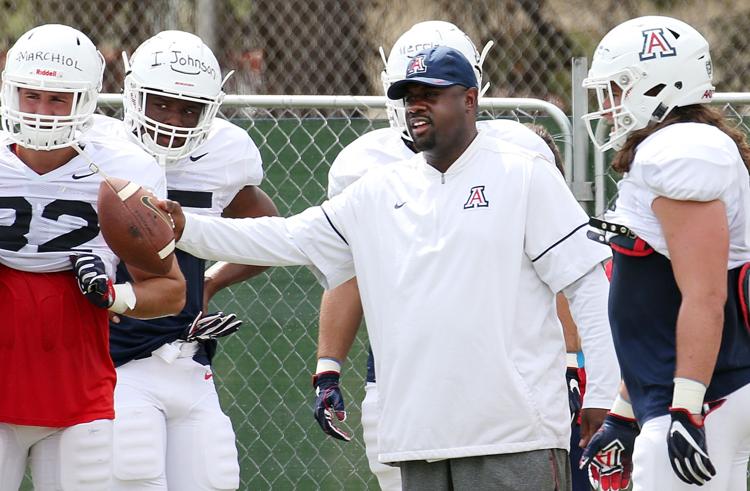 Arizona Wildcats football practice