Since he became Arizona's coach on Dec. 23, Jedd Fisch has hired nine on-field assistants. He has secured commitments from four high-profile transfers and two high school players. But wait, there's more.
At least two players who entered the NCAA transfer portal are coming back. At lest four players who opted out before or during the 2020 season are returning. At least 10 "super seniors" are taking advantage of an extra year of eligibility.
So where does that leave the Wildcats for 2021 and beyond? With the UA spring semester set to start Wednesday, here are several key questions — and answers — about the roster and program as a whole.
What do the overall roster numbers look like at this point?
This situation is still somewhat fluid and no doubt will change before the start of the '21 season. But here's where things stood as of Friday night:
If everyone who could come back did — including players still in the transfer portal, opt-outs whose intentions are unknown and players who were suspended for the 2020 season — Arizona could have as many as 99 scholarship players on its roster. That total includes three recruits who didn't sign in December and three yet-to-be-filled openings in the '21 signing class.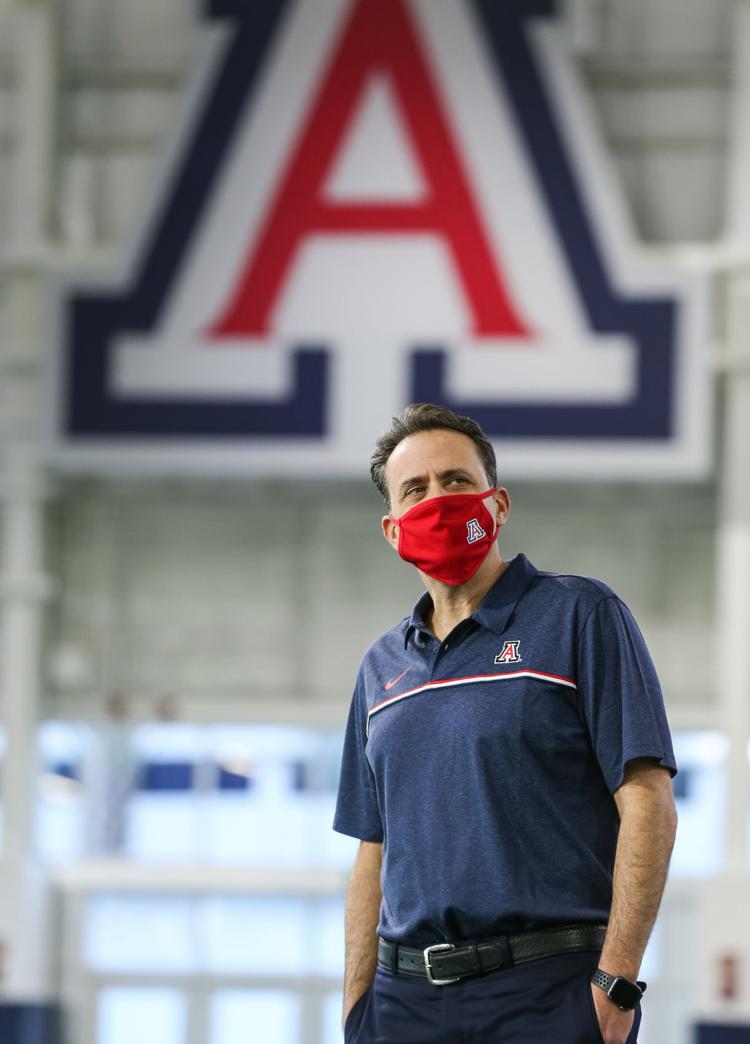 It's highly unlikely the Wildcats will hit that mark, for a variety of reasons. Those factors include players leaving via the portal (five possibilities still as of Friday); players who opted out not returning (two); seniors not returning (three); suspended players not being reinstated (two); Arizona declining to utilize all of its open spots; and the typical churn from injuries, transfers and off-field issues.
Additionally, there's likely to be a weeding-out process of sorts when Fisch and his staff get to coach the players on the field in spring. Arizona will be installing new systems on both sides of the ball, and some returning players might not fit well in those schemes.
Regardless, the roster numbers are much more promising than when Fisch took over.
Could Arizona exceed 85 scholarship players?
When the NCAA decided to not count the '20 season against anyone's eligibility — essentially making it a redshirt year for all — it also lifted the annual cap on total scholarship players (even if that hasn't been formally announced).
But that doesn't mean teams can just stockpile their rosters. The number by which schools can exceed the usual cap is limited to the number of returning "super seniors" whose eligibility otherwise would have been exhausted. For example: If a team had 10 super seniors, the overall roster would be capped at 95.
Additionally, each school is still limited to 25 "initial counters," or newly arrived scholarship players. It's possible to go slightly over that total thanks to a mechanism that enables midyear enrollees to be counted in the previous cycle. Arizona has three of those players and thus can take 28 "initials."
Schools can seek waivers to exceed the initial-counter threshold "if they encounter extenuating or extraordinary circumstances beyond their control," according to the NCAA. Arizona no longer seems to be in that position.
What's the status of the 2021 signing class?
The UA signed 16 players in December. It since has added four transfers and two high school commits.
Three other commits didn't sign early because of the coaching uncertainty. If all three were to come aboard, Arizona would have three more openings for high school prospects, junior-college transfers or Division I transfers.
How Fisch and his staff choose to utilize those spots remains to be seen.
They have been active in the transfer market thus far, adding running back Drake Anderson (Northwestern), defensive end Jason Harris (Colorado), cornerback Isaiah Rutherford (Notre Dame) and safety Gunner Maldonado (Northwestern). Three are originally from Arizona. All have multiple years of eligibility remaining.
National Signing Day for players who didn't sign in December — and for the post-December transfers to officially become Wildcats — is Feb. 3.
Where do things stand at quarterback?
Arizona has three scholarship quarterbacks on its roster after the transfer of Grant Gunnell: freshman Will Plummer, redshirt sophomore Kevin Doyle and redshirt junior Rhett Rodriguez. Rodriguez is in the transfer portal and might not return.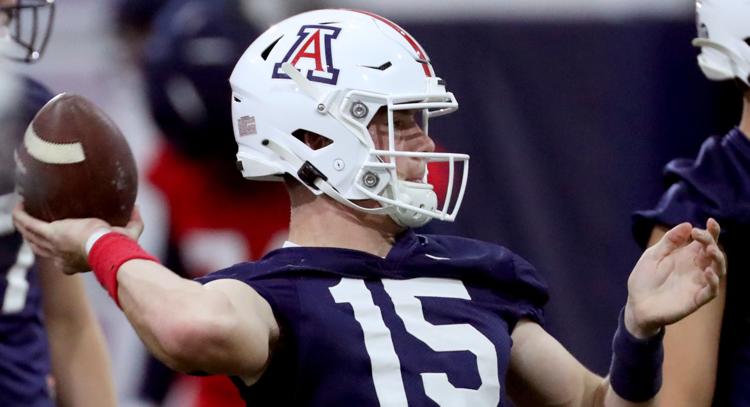 Plummer appeared in three games as a freshman, flashed promising upside and athleticism but also showed that he wasn't quite ready from prime time. This spring will be critical for his development.
The same can be said for Doyle, who has yet to appear in a game for Arizona. Spring ball should provide the former three-star recruit with an opportunity to impress a new coaching staff that will give every player on the roster a clean slate.
One of the recruits who didn't sign in December is three-star quarterback Clay Millen of Snoqualmie, Washington. Millen had a close relationship with former UA offensive coordinator Noel Mazzone. Millen is still in the feeling-out process with Fisch and new quarterbacks coach Jimmie Dougherty.
Given the lack of experience in the current QB room and the uncertainty surrounding Millen, it makes sense for Arizona to add another quarterback through the transfer portal. The top passer in the portal is probably South Carolina's Ryan Hilinksi.
Hilinksi played extensively as a freshman in 2019, passing for 2,357 yards with 11 touchdowns and five interceptions. He lost his starting job under a new offensive coordinator and played a minimal role in '20.
Hilinski attended Orange Lutheran High School in Orange, California, where he was teammates with receiver Stanley Berryhill III. Berryhill was Arizona's leading pass catcher this season. He entered the transfer portal, committed to Ball State but has since decommitted.
What are other positions of need?
Although Arizona has added Rutherford, a former four-star recruit, and likely will sign three-star high school prospect Jakelyn Morgan of Tyler, Texas, cornerback remains a priority — especially in new defensive coordinator Don Brown's pressure-oriented scheme.
The Wildcats return two-year starter Christian Roland-Wallace and veterans McKenzie Barnes and Malik Hausman. Barnes and Hausman have one career start between them.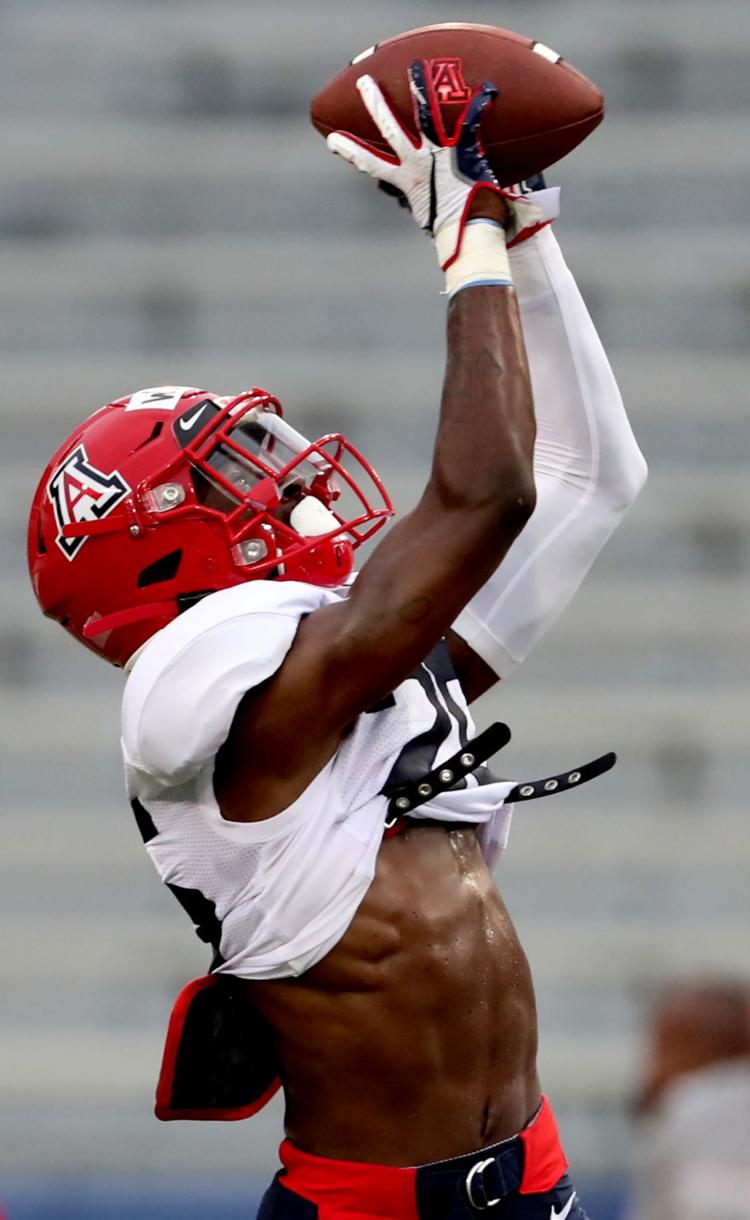 The status of talented sophomore Bobby Wolfe, who opted out during the '20 season, is unknown. The UA signed one true cornerback, Javione Carr, in December. It's conceivable the new staff will switch some safeties, such as junior Isaiah Mays, to corner. Regardless, Arizona needs to add at least one more.
Other needs on defense include middle linebacker and defensive end. Bringing in a veteran middle linebacker would enable returning senior Anthony Pandy to play on the outside.
Arizona also wouldn't have to play young players such as Jabar Triplett in prominent roles before they're ready.
Jason Harris and older brother Jalen give the Wildcats a pair of potential bookend pass rushers. Senior JB Brown is also back in the mix at defensive end after opting out in 2020.
Jalen Harris is among a handful of outside linebackers who likely will transition to end in Brown's system, which is expected to be a base 4-3. Whether those players, such as redshirt freshman Kwabena Watson, can make that change successfully remains to be seen. Adding another "true" 4-3 end would help ease those concerns.
On offense, Arizona probably could stand to add another lineman.
The Wildcats conceivably could have 17 linemen on their roster, but players such as Robert Congel (portal) and Edgar Burrola (suspended) might not be back. The line was Arizona's most disappointing unit in 2020.
Receiver isn't as big a need as it could have been after Jamarye Joiner and Ma'jon Wright pulled their names out of the portal. Others could follow their lead.
What's left to be done with the coaching staff?
Fisch still can hire one more on-field assistant. He can go a couple of different routes.
Arizona could add a full-time special-teams coach, in which case Brown would coach linebackers in addition to his coordinator duties. Or the UA could hire a coach who shares the linebacker room with Brown and works with the special teams units. Tight ends coach Jordan Paopao coached his group and special teams last year at UNLV.
Other key positions that have yet to be announced included strength-and-conditioning coach and recruiting coordinator.
No coach is more important during the offseason than the strength coach, who spends more time with players than anyone on staff.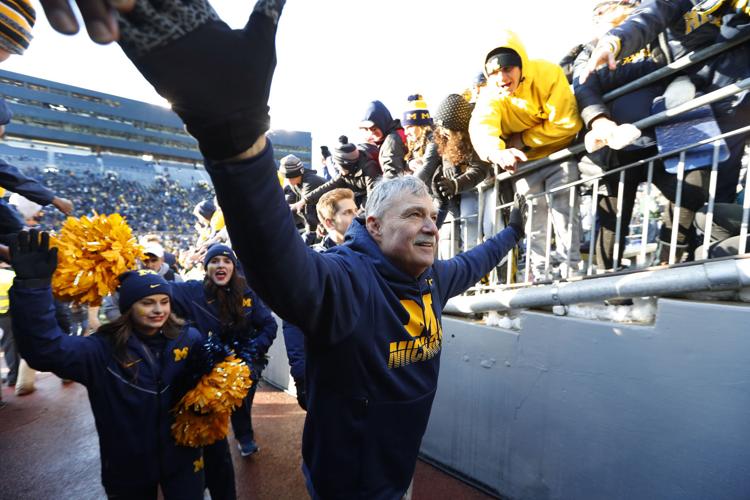 New offensive coordinator/offensive line coach Brennan Carroll has served as a recruiting coordinator in the past at USC and Miami.
Fisch also likely will hire a director of player personnel to help perform general manager-type duties pertaining to roster management and compliance.