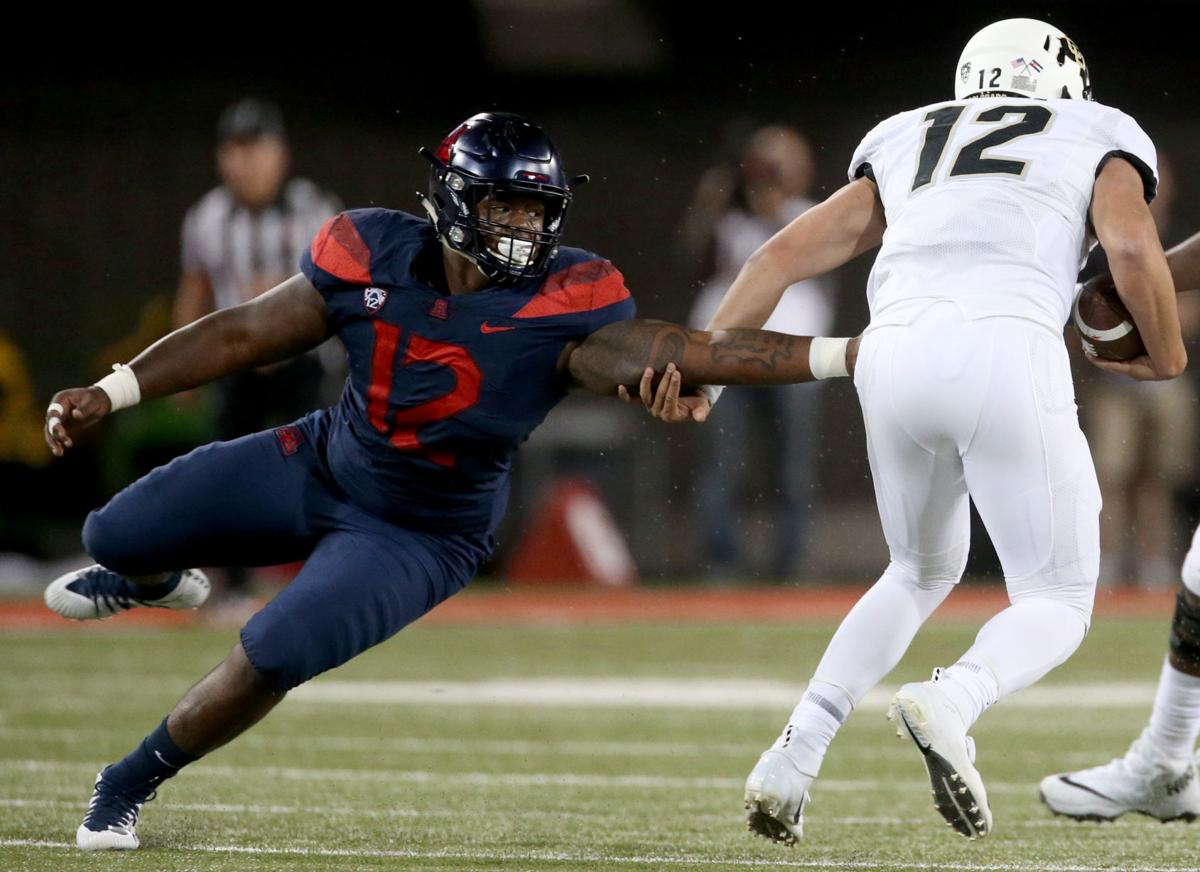 Arizona continued to build its coaching staff while receiving positive news on the personnel front Tuesday.
The latest addition to the staff is well-traveled defensive coach DeWayne Walker.
Walker, 60, will coach the Wildcats' cornerbacks and nickelbacks. Chuck Cecil had been named coach of the defensive backs, but he will coach safeties under this scenario.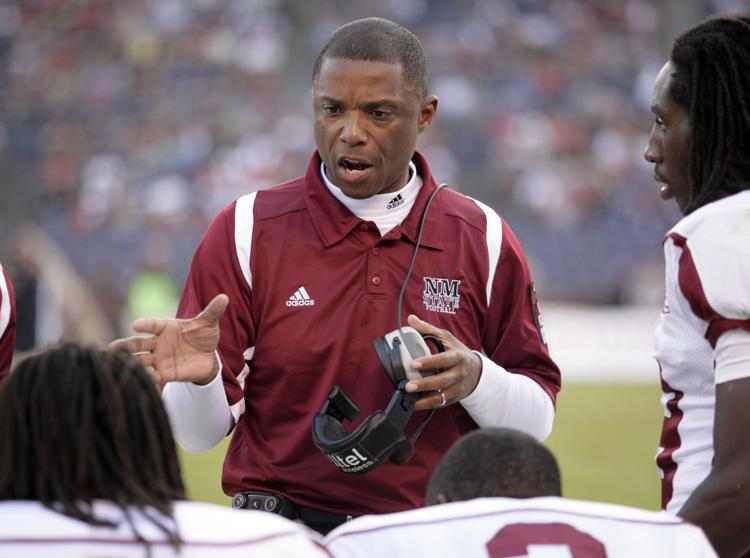 Walker has extensive experience in the NFL and major college football. He has worked as a defensive backs coach for five NFL teams, most recently the Cleveland Browns from 2017-19. He was the defensive coordinator at UCLA from 2006-08 and the head coach at New Mexico State from 2009-12.
Like Fisch, Walker is a disciple of Pete Carroll, having worked for him as a defensive backs coach at New England (1998-99) and USC (2001).
Arizona remains in the market for a defensive coordinator. Former Michigan coordinator Don Brown has been linked to the UA opening but could have other options with additional jobs having come open in recent days.
Reached by phone Tuesday, Brown's agent, Gary O'Hagan, declined comment.
Brown, Mason, Reid back
Three veteran players whose status for 2021 was uncertain confirmed to the Star that they're returning to the team.
Two are defensive linemen: JB Brown and Trevon Mason. The other is a wide receiver: Thomas Reid III. All three were — or in the case of Brown, would have been — seniors this past season and are taking advantage of the NCAA granting all players who participated in the shortened '20 campaign an extra year of eligibility.
Brown opted out of the '20 season because of COVID-19 concerns. The Southern California product, initially recruited by the Rich Rodriguez regime out of Long Beach Poly High School as an outside linebacker, has played on Arizona's defensive line since the 2017 season. In two seasons under Kevin Sumlin, Brown played in all 24 games, including 14 starts, at defensive end and defensive tackle.
Brown cited his close relationship with UA legend Ricky Hunley, who was hired by Fisch to coach the Wildcats' defensive line, as one of his reasons for returning. Brown said he's also motivated by the Wildcats' 70-7 loss to rival Arizona State, the fourth consecutive time the Sun Devils have captured the Territorial Cup .
"I've never beaten the 'Scummies,' and watching that horrific loss from the couch last season put a very bad taste in my mouth," Brown said. "This is personal."
Brown was expected to have a breakout junior season in 2019, but his production fell from 30 total tackles to 21 — and from 7.5 tackles for losses to five.
After the coronavirus pandemic halted spring practice, Brown returned to Long Beach, where he has focused on shedding fat and adding muscle to his 6-3, 267-pound frame.
He'll now get to learn from Hunley, Arizona's all-time tackles leader (566) and a College Football Hall of Famer.
"Ricky Hunley and I had a very good talk, and with him being an Arizona legend, I believe he can bring out the best (version) of me," Brown said.
Mason, a junior college product from Arlington, Texas, was a part of Arizona's 2019 recruiting class and started 11 games for the Wildcats that season, finishing with 44 tackles. In 2020, Mason started three of five games and totaled 20 tackles, most among the UA's defensive linemen.
"I got to finish what I started," Mason tweeted. "This year (is) going to be different. We (are) going to turn this thing around."
Reid is a core special-teams player and locker-room leader who earned a scholarship during his time at Arizona. For his career, Reid has seven receptions for 123 yards and one touchdown. He also has five tackles.
Arizona has 11 more "super seniors," or players who participated in the senior-night ceremony before the ASU game, who have yet to make their intentions official.
Kicker Lucas Havrisik, center Josh McCauley and tight end Bryce Wolma said during the season that they planned to return. Linebacker Anthony Pandy did not walk on senior night, an indication that he'll be back.
Extra points
Former Arizona cornerback Jace Whittaker was one of 15 players to sign a futures contract with the Cardinals for 2021 on Tuesday. An undrafted free agent, Whittaker appeared in four games as a rookie this season. He recorded four tackles.
Former UA offensive lineman Jamari Williams announced his commitment to Middle Tennessee State. The three-star recruit from Fort Lauderdale, Florida, did not appear in a game in two seasons with the Wildcats.