Arizona Wildcats are finally recruiting Texas, but is it too late for RichRod?
As the Wildcats try to rebound from a few off years of recruiting, Rich Rodriguez and the coaching staff are focusing their efforts on a once-familiar hotbed of high school athletes. But is it too late?
Wildcats have recently struggled to recruit in the state of Texas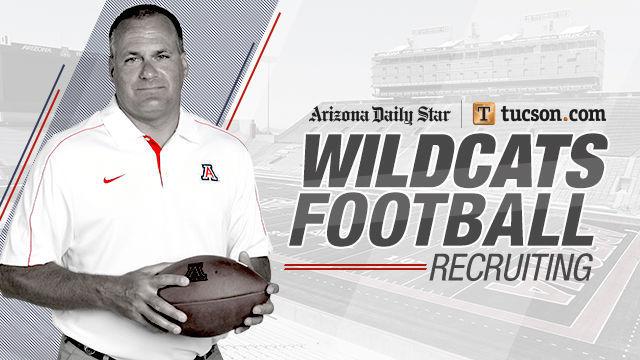 By Zack Rosenblatt Arizona Daily Star
There's been a Texas-sized hole in Arizona's football program since Rich Rodriguez was hired in 2012, and the UA coach has admitted as much.
The Wildcats used to mine the Lone Star State for recruits. Seven years ago, the UA put up a billboard in San Antonio declaring it to be "Wildcat Country," with pictures of Texas-born standouts Nick Foles, Trevin Wade and David Douglas staring down at the city.  
Mike Stoops signed 48 players from Texas in eight years. In six recruiting classes, Rodriguez has signed four.
Two of them, Javelle Allen and Leo Thomas, left the team; a third, tight end Josh Kern, graduated. That leaves safety Tristan Cooper, an El Paso native, as the only Texan on the team as the Wildcats prepare for Saturday's game against Houston. 
The billboard might as well be a small street sign. 
"It was a mistake on my part," Rodriguez said of not recruiting Texas. "We've got too good of a place to be close-minded with that."
Rodriguez reallocated recruiting resources into Texas this offseason, hiring two coaches with ties to the state in Theron Aych (wide receivers) and Brian Knorr (special teams). Safeties coach Jahmile Addae added Dallas to his recruiting responsibilities. 
Arizona's coaches have since offered scholarships to 40 Texans and counting. Two recruits, running back Darrius Smith and safety Jaiden Dockery, have already committed. Those numbers are a vast change from 2015, when the UA offered just one Texas high school standout. That player, Kevin Dillman, turned down the UA for North Texas.
So, how's Arizona doing so far?
Did Rodriguez wait too long?
How should the Wildcats be approaching the state?
Here are our best answers.
Issue No. 1: What took so long?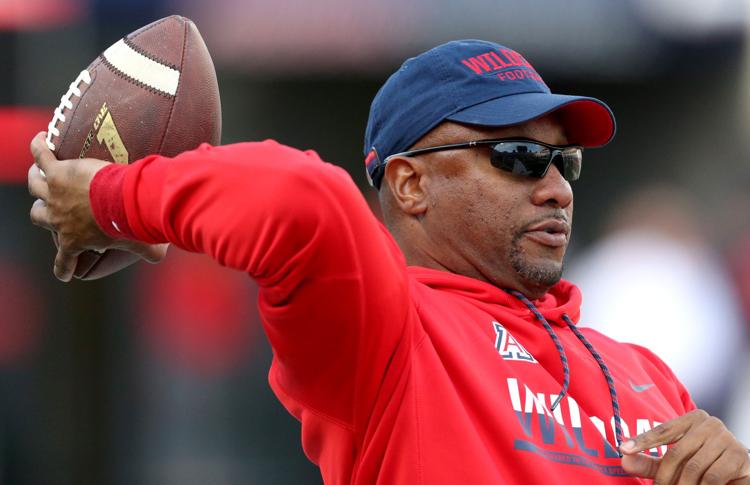 Rodriguez said he avoided recruiting Texas in the past because he didn't like the Wildcats' chances. The coach figured the Texas players would be more attracted to in-state schools or others in the Big 12 and SEC. 
He was probably right — at least at the top.
Four of the top five Texas-born players in the class of 2018 have committed to the University of Texas, and 31 of the 35 committed four-and-five-star players are bound for either in-state, Big 12 or SEC schools. Seventeen of them have committed to either Texas A&M or Texas. Similarly, the top players in the class of 2017 stayed home: 34 of the 49 four-and-five-star players from Texas ended up in-state, or in the Big 12 or SEC. 
Programs like Arizona typically fight over the remaining three-star players. Not that it's a bad thing: Texas is the most talent-rich state in the nation when it comes to football. A three-star prospect in Texas could be on par with four-star players from other states. 
And, boy, does Texas have a lot of three-star players. 247Sports.com's composite rankings lists 309 three-star prospects from the state of Texas. California, another densely-populated, talent-rich state, has 221. The state of Arizona has just 34.
Coincidentally, the 309th-ranked three-star player in the state of Texas is Darrius Smith, an undersized but talented running back from powerhouse Dawson High School in Pearland. Smith was the district's MVP and rushing leader as a junior. 
He verbally committed to the UA, the first — and, so far, only — power program to offer him a scholarship. Aych, who has coached or lived in Texas for most of his career, secured the commitment. He's known Dawson coach Eric Wells for 10 years. 
"He walked in and I saw he was at Arizona, … so we got to talking about it and I showed him Darrius' film," Wells said. "Heck, he liked him right away. That's how we get that stuff going — it's who you know. He happened to come by and say hello and to see who we got. Next thing you know, he's got a great back."
The UA now has its foot in the door with a school prone to producing Pac-12-level talent. There are others. 
"I think it really is the domino effect," said Scout.com's Greg Powers, who covers recruiting in Texas. "You have one kid that you have an in with, or you hire a coach who has a connection in Texas, and it always is kind of born from that."
Issue No. 2: Is it too late?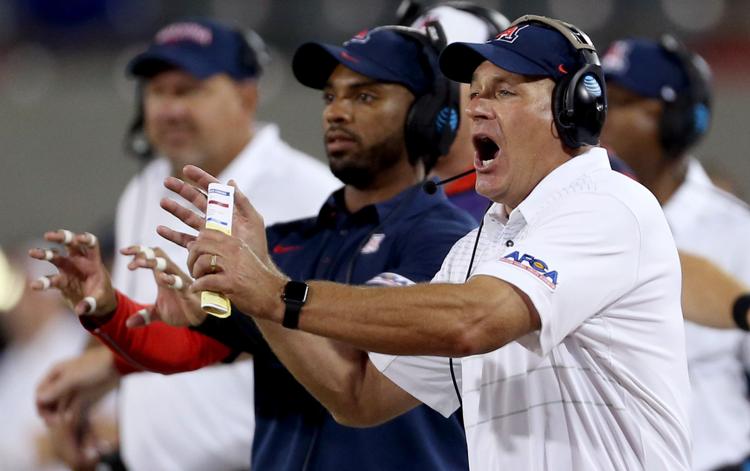 Arizona isn't the first football program to go searching for football talent in Texas. Heck, the UA isn't the only Arizona school to do it. 
Arizona State coach Todd Graham wears gator boots. He's a Texan through and through, a former high school coach who was named head coach of Rice in 2006. The Sun Devils have signed 16 Texans in their last five recruiting classes, the second-largest total among Pac-12 schools behind Utah's 17.
Illinois dedicated itself to recruiting the Lone Star state a year ago, and has already secured a commitment from three-star offensive lineman Braeden Daniels, one of Arizona's top targets. Daniels was Illinois' third Texas commit of 2018, a group that also includes a four-star player.
The Fighting Illini are coming off a 3-9 season; so is Arizona. Both programs have what might generously be called a sense of urgency to improve. In a "what have you done for me lately?" world, Rodriguez might not be around to see Arizona's renewed recruiting efforts pay off.
Issue No. 3: Are Arizona and Houston competing for the same players? Is that a battle the Wildcats can win?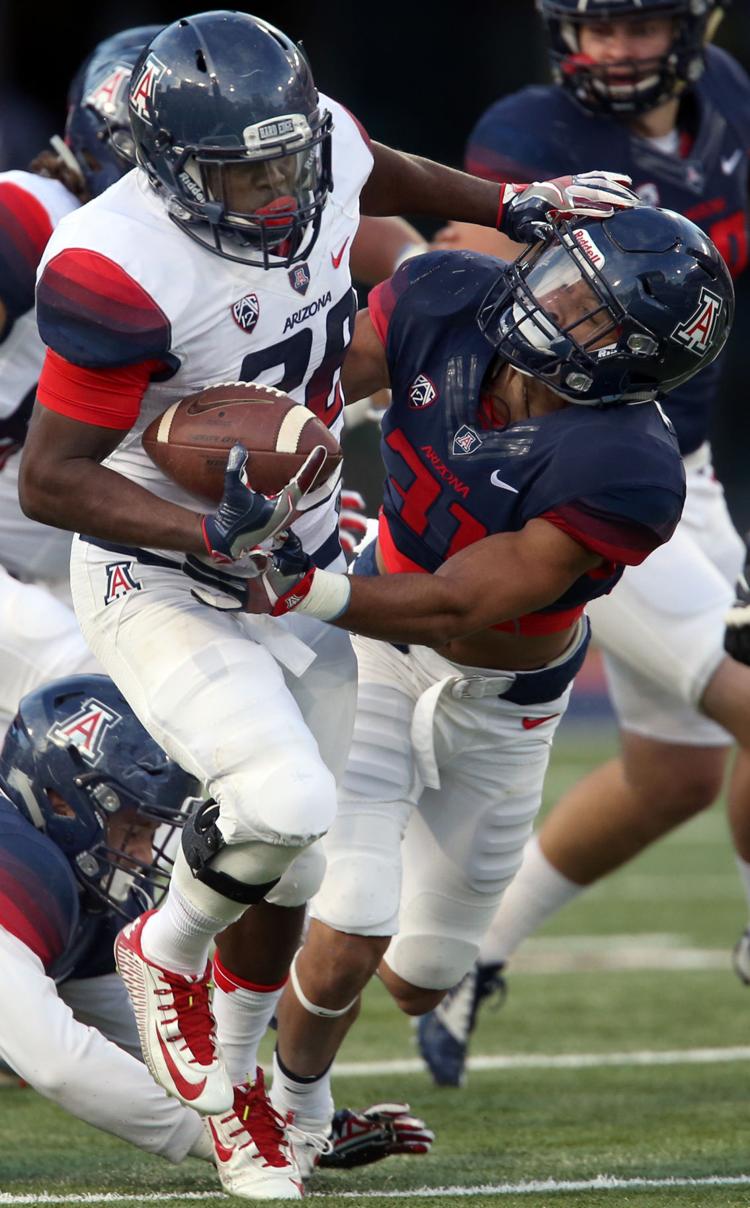 Arizona is recruiting the city of Houston with Aych's help.
The Wildcats have competition, none stiffer than the hometown team.
The University of Houston carries more weight with local recruits than it has since Kevin Sumlin coached UH from 2008 to 2011. Unless the Cougars fall back with Major Applewhite at the helm, the Wildcats will have to fight to recruit the best players from the area.
"What has made this program successful over the course of time is keeping the best athletes in the city of Houston," Applewhite said. "There's a talent bed here and there's a great coaching system here in terms of the high school football, so you can get a lot of players that want to stay home. That'll never change."
Rodriguez said Applewhite's team has "power five talent."
"Sometimes they get labeled. I don't know why," he said. "They've got some of the best players in the country."
Eight of the UA coaching staff's 12 favorite Texas recruits hold offers from both Arizona and Houston. 
Head-to-head, is that a battle Arizona can win? 
The Wildcats are in the middle of what Rodriguez calls a "reboot." If Arizona can beat Houston this week and win at UTEP next week, Rodriguez may be able to make some recruiting headway in Texas and elsewhere. 
Arizona's 2018 class currently ranks 76th in the nation. Houston is 72nd. Most of the programs' top targets are in wait-and-see mode, and the waiting part might hold the UA back from reeling in any four-star recruits. The implementation of a Dec. 20-22 "early" signing period could further hamper Rodriguez's efforts. 
"The high school coaches in Texas are on top of things," said Knorr, who recruits the Dallas area. "They knew as much about the Arizona program as I did when I first went in, but it's exciting and we've really been well received."
Being well-received is one thing.
Being committed is another.