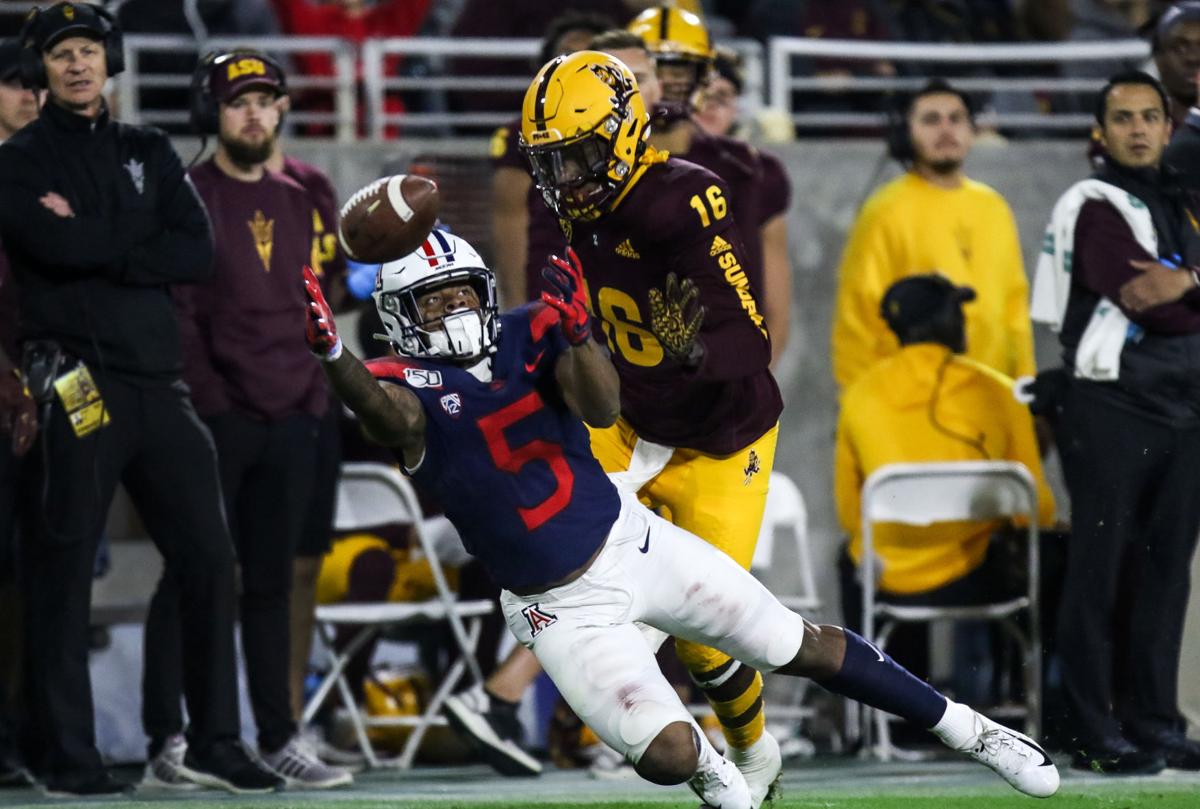 TEMPE — For the fourth year in a row, the Arizona Wildcats had a halftime lead over rival Arizona State.
For the third year in a row, the Cats squandered it.
It wasn't nearly as dramatic or heartbreaking as the previous two. But the net effect was the same.
Arizona lost to ASU 24-14 in front of an announced crowd of 54,074 Saturday night at Sun Devil Stadium.
Not only was it the Wildcats' third consecutive loss in the series, it was their seventh straight defeat to end the 2019 season.
Arizona was 4-1 after defeating Colorado on Oct. 5. The Wildcats were 2-0 in the Pac-12. Who would have thought Arizona wouldn't win another game?
"The thing I'm sad about is the seniors and the way things have played out," UA coach Kevin Sumlin said. "There's a lot of work that goes into what these guys do, more than people see in the 3 1/2 hours on Saturday. Nobody is happy right now about where we are and what's been happening in these past few weeks."
That afternoon in Boulder was also the last time Khalil Tate played like the Heisman Trophy candidate he once was purported to be. Tate passed for a career-high 404 yards that day.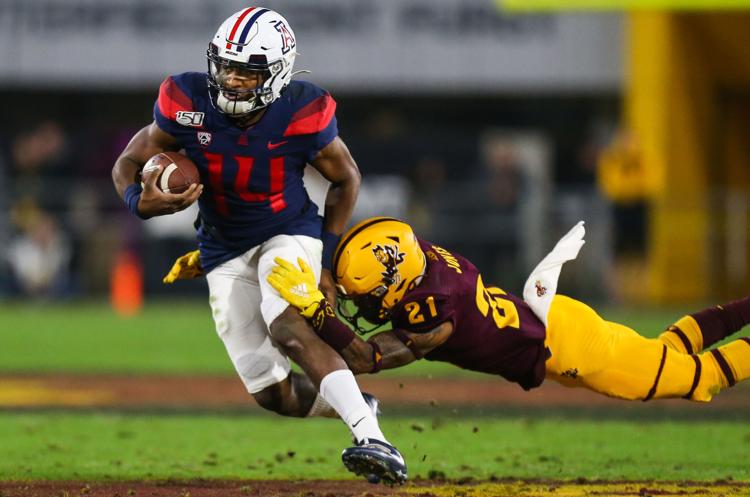 Since then, it's been a rollercoaster ride. Tate started the next four games but didn't finish three of them. Freshman Grant Gunnell started the next two, with Tate coming off the bench. Arizona scored only 13 points against Oregon and Utah as its losing streak grew and grew.
Sumlin handed the keys to Tate for the final game of his up-and-down UA career. It started promisingly, with Tate throwing a first-half touchdown pass to put the Wildcats on top. Then it went the other way.
Tate threw three interceptions, a career high, on three consecutive possessions bridging the second and third quarters. Two appeared to be miscommunications between him and his receivers. The other came on a deflection of a pass tailback Bam Smith should have caught.
Did Sumlin's QB rotation hinder the passing attack? It's impossible to say. But he opened himself up to second-guessing during a second season that didn't go according to plan.
Arizona's 4-8 record is a game worse than last year's 5-7 finish. Although UA fans are running out of patience, athletic director Dave Heeke said just after midnight that Sumlin will return for the 2020 season. (Read the story here).
"There are people, including myself, who care very deeply about this program, and there's a lot of work that is involved," Sumlin said. "The way you get better is through recruiting and player development. That's where we are right now.
"Things are frustrating, but we have to trust the process. We have a process in place that I believe in and a lot of our players believe in.
"It's my job to fix this, I know the fans are frustrated, but believe me, we are frustrated too."
ASU completed its second consecutive 7-5 regular-season finish under Herm Edwards. The Sun Devils secured a bowl berth by upsetting Oregon last week.
ASU tailback Eno Benjamin earned his second straight Bob Moran Most Outstanding Player Award, rushing 34 times for 168 yards and two touchdowns.
Tate finished 22 of 38 for 228 yards. He also rushed for a team-high 78 yards. Asked to summarize his UA career, Tate said: 
"My experience was definitely different. There's been a lot going on since the time I arrived here with my sophomore year being pretty successful, junior year battling an injury and this year going through a lot of adversity. I think that it has been a learning experience for me. And for anybody who followed my story, they understand you can be up and you can be down."
The UA defense played one of its best halves of the season in the opening 30 minutes, limiting the Sun Devils to six points and 146 yards.
But the turnovers, two missed field goals and an inability to stop Benjamin in the second half doomed the Wildcats.
A pair of Benjamin touchdown runs — the second following Tate's third interception — gave ASU a 21-7 lead through three quarters. Cristian Zendejas' third field goal — following Lucas Havrisik's second miss — made it 24-7 with 7:16 remaining.
Tate connected with Jamarye Joiner — who had a career night — for a 2-yard touchdown with 4:48 remaining to make it 24-14. The ensuing onside kick attempt was unsuccessful.
The game was scoreless after the first quarter. Arizona's best scoring chance came on its second series. Tate's 29-yard scramble on third-and-15 advanced the ball to the ASU 36-yard line. The drive stalled at the 29. On fourth-and-3, Sumlin elected to try a 47-yard field goal. Havrisik missed it wide left.
Later in the period, Arizona against faced fourth-and-short, needing 2 yards from the UA 40. Sumlin decided to go for it this time, but Evan Fields got pressure on Tate, forcing an incomplete pass.
ASU quickly advanced into the red zone on a 25-yard pass from Jayden Daniels to Brandon Aiyuk. But a sack by Justin Belknap — the senior's first of the season — derailed the drive. Zendejas' 33-yard field goal gave the Sun Devils a 3-0 lead with 13:07 left in the first half.
After an exchange of punts, the UA offense — which had been quiet since homecoming — finally got going. Tate's 20-yard pass to Jalen Johnson converted a third-and-6. Tate then hit Joiner for a 48-yard touchdown. Joiner notched career highs with seven catches, 140 yards and two TDs in his first Territorial Cup.
The score gave Arizona a 7-3 lead — its first in a game since the first quarter against Stanford on Oct. 26. It was also Tate's first touchdown pass since that game.
The Wildcats had a chance to expand their advantage late in the first half, advancing to the ASU 24. But on first-and-10, Tate threw his first interception. Freshman receiver Boobie Curry didn't look back for the ball, which sailed past him into the arms of ASU cornerback Jack Jones.
The Sun Devils advanced to the UA 6 after the interception. But with only five seconds left in the half, Edwards elected to kick a field goal. Zendejas' 24-yarder at the buzzer trimmed Arizona's lead to one.
That interception turned out to be pivotal. Arizona could have led 10-3 or 14-3 entering the half. By early in the third quarter, ASU had the lead again.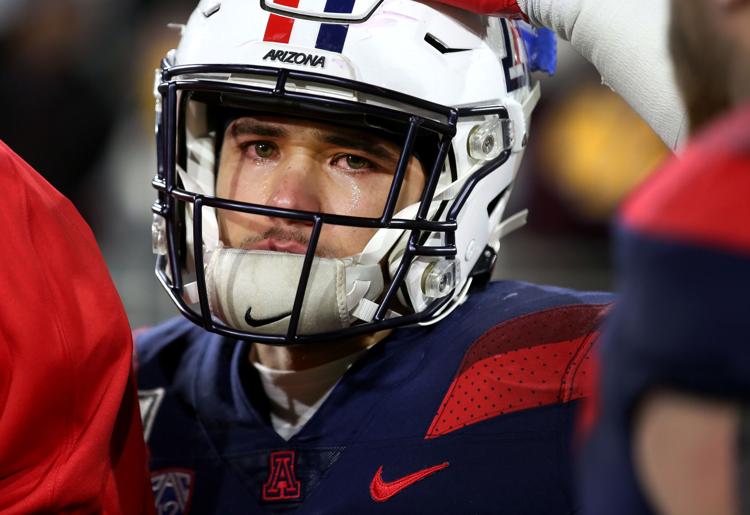 The Sun Devils got the ball to start the third quarter and marched 75 yards in 11 plays for the go-ahead touchdown. A la the Wildcats in the second half of the 2016 matchup, ASU didn't throw a single pass. Benjamin capped the drive with a bruising 6-yard run to put the Sun Devils up 13-7.
Tate's second pick came on the next series. He threw the ball deep down the right sideline toward Cedric Peterson, who stopped running as the ball sailed over his head. Jones again was the beneficiary.
After a three-and-out forced by the UA defense — which deserved a better fate — Tate threw a perfect pass to Smith on third-and-9. But Smith couldn't handle it, and the ball caromed to ASU linebacker Merlin Robertson.
Extra points
• Arizona again shuffled its offensive line, welcoming back four players who had been out because of injuries. Jordan Morgan, Josh McCauley, Cody Creason and Paiton Fears returned to the lineup. Creason had missed the previous five games, McCauley the past two. Morgan and Fears sat out last week. The Wildcats haven't started the same offensive line two weeks in a row since the first two games of Pac-12 play.
• Morgan was reinjured at some point in the first half and didn't play the rest of the way.
• Defensive tackle Myles Tapusoa (undisclosed) did not suit up. Tapusoa started the previous two games at nose guard. He recorded 12 tackles and one sack in his first season as a Wildcat.
Photos: Arizona Wildcats fall to ASU in Territorial Cup in Tempe
Arizona vs. Arizona State football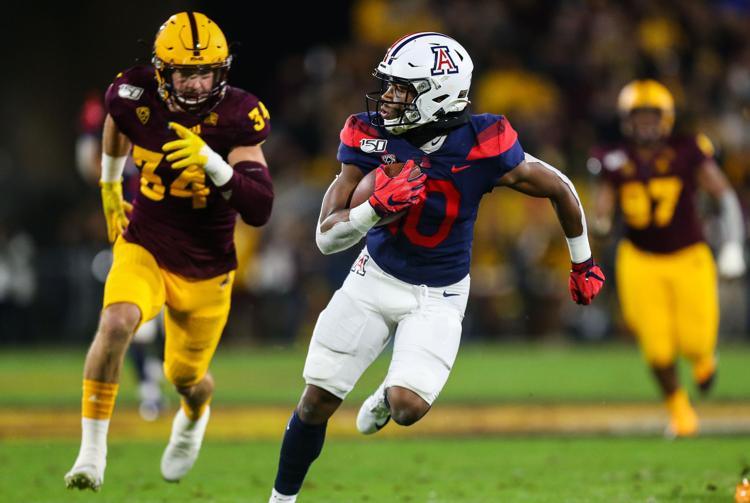 Arizona vs. Arizona State football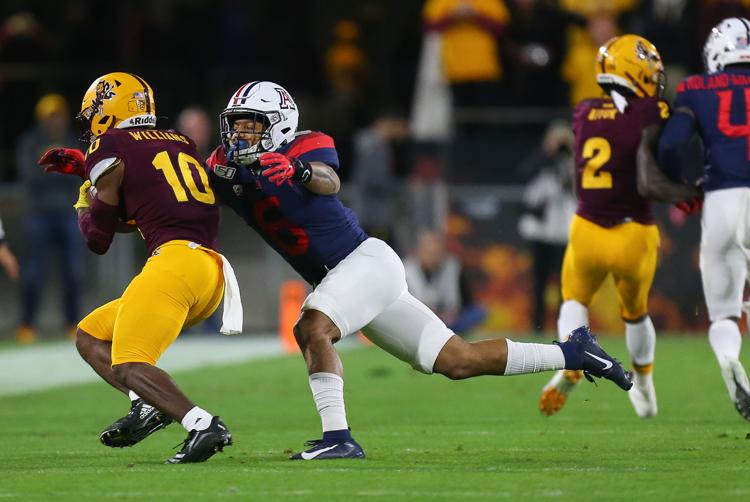 Arizona vs. Arizona State football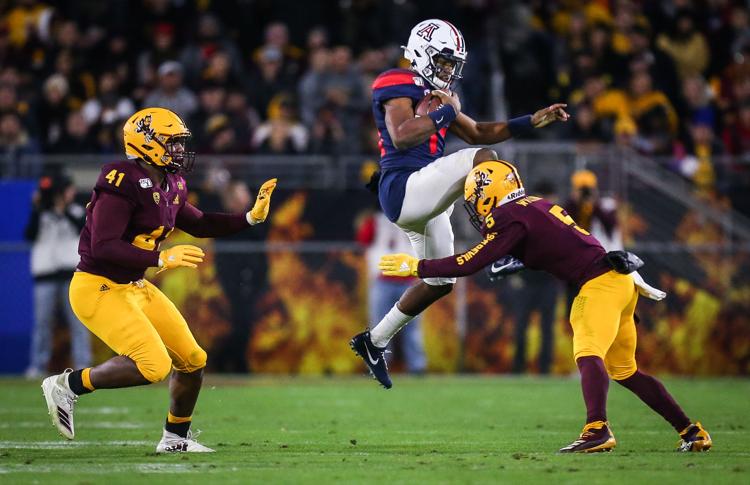 Arizona vs. Arizona State football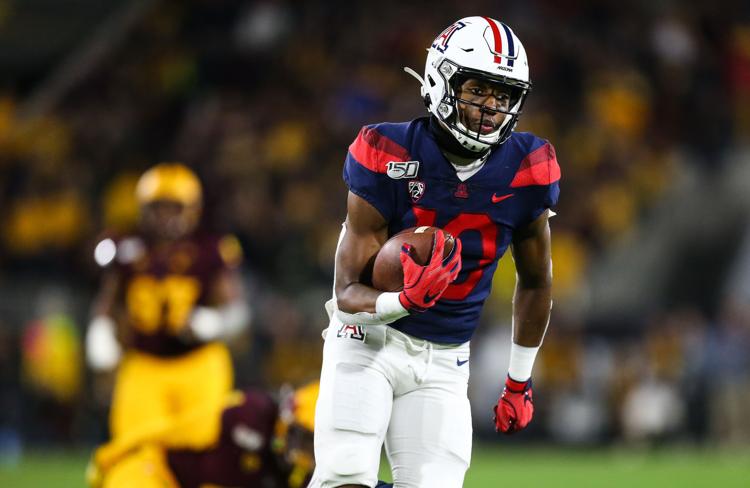 Arizona vs. Arizona State football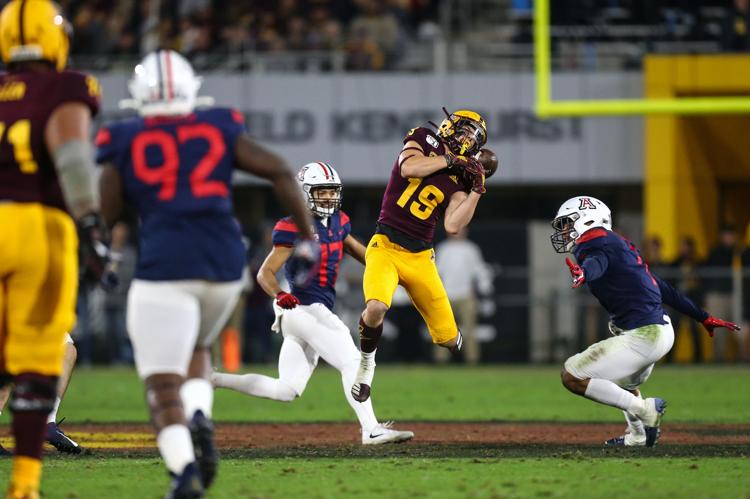 Arizona vs. Arizona State football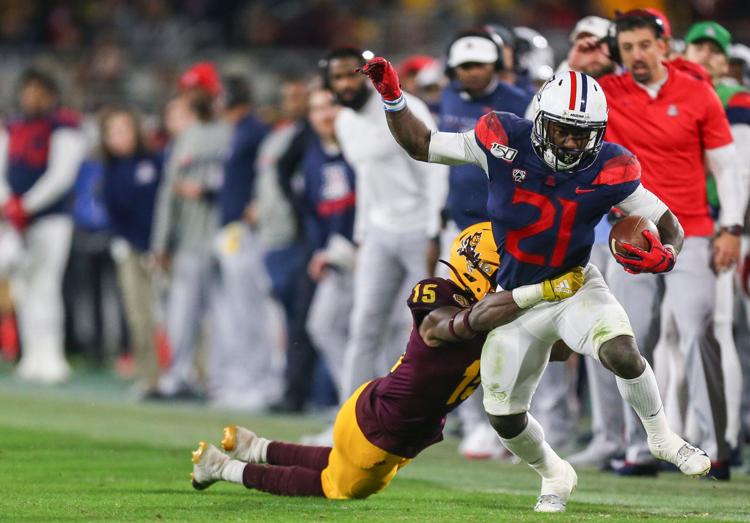 Arizona vs. Arizona State football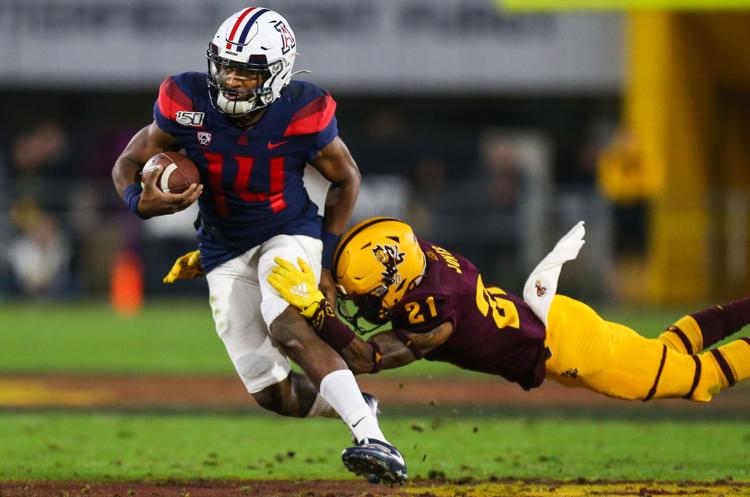 Arizona vs. Arizona State football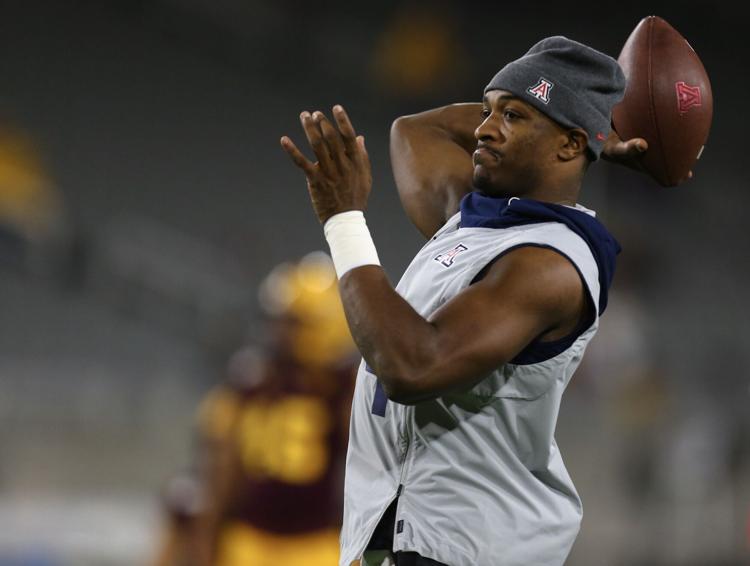 Arizona vs. Arizona State football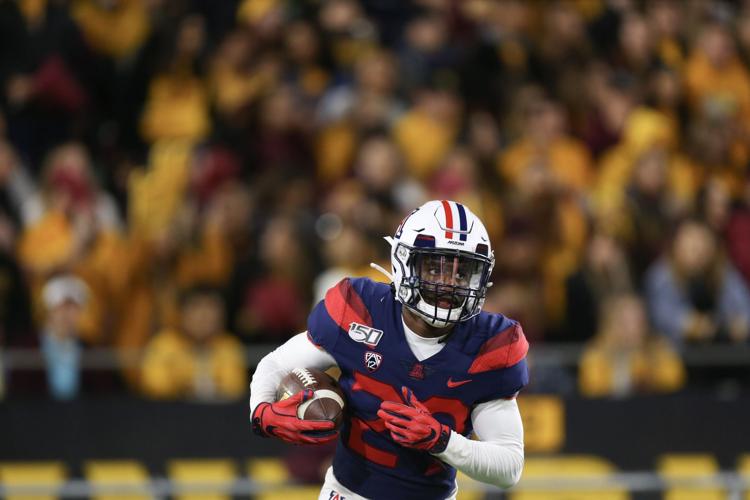 Arizona vs. Arizona State football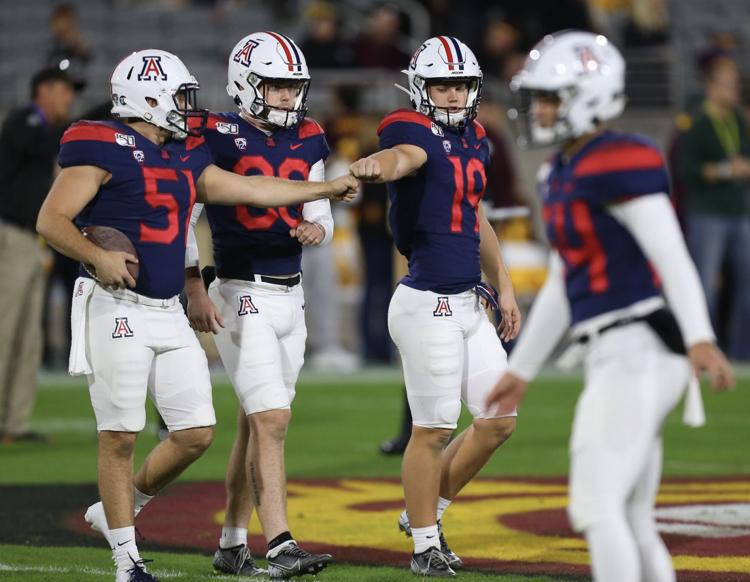 Arizona vs. Arizona State football
Arizona vs. Arizona State football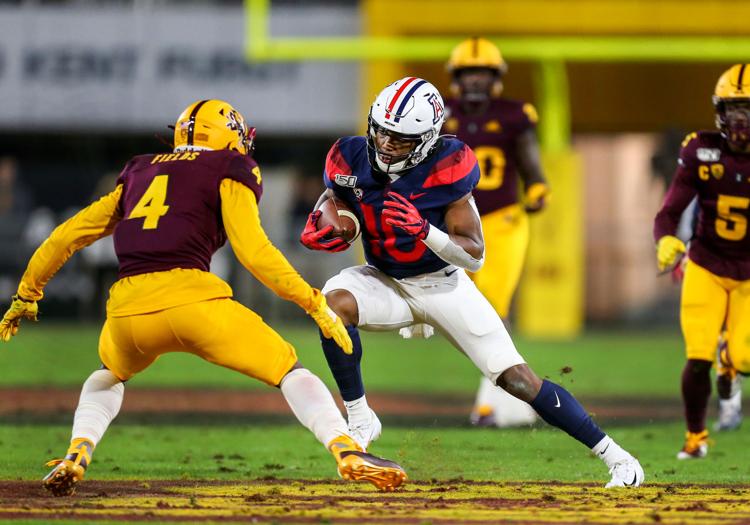 Arizona vs. Arizona State football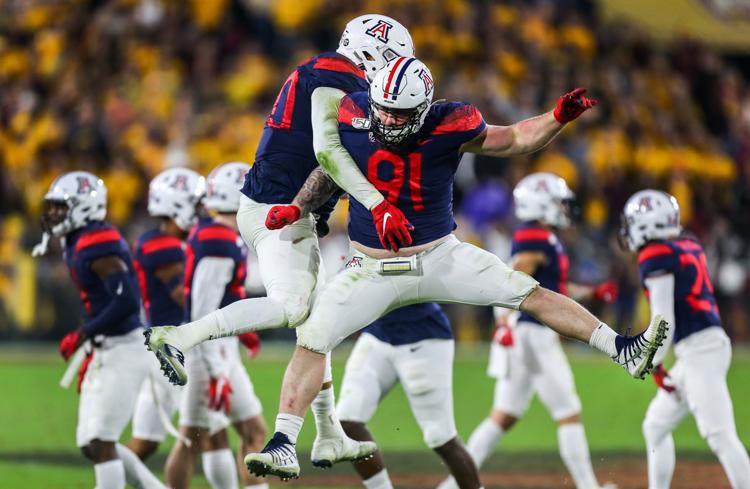 Arizona vs. Arizona State football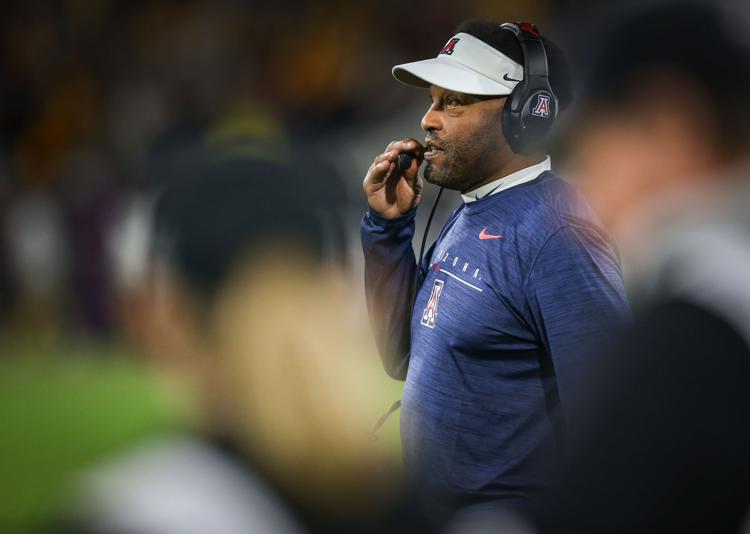 Arizona vs. Arizona State football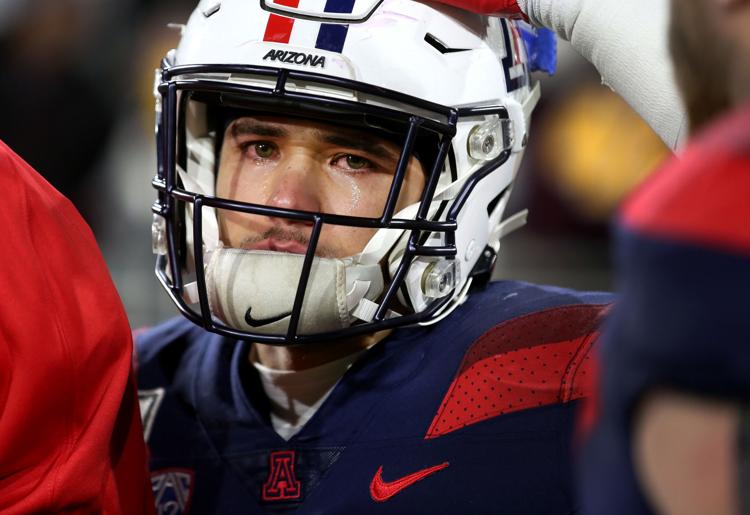 Arizona vs. Arizona State football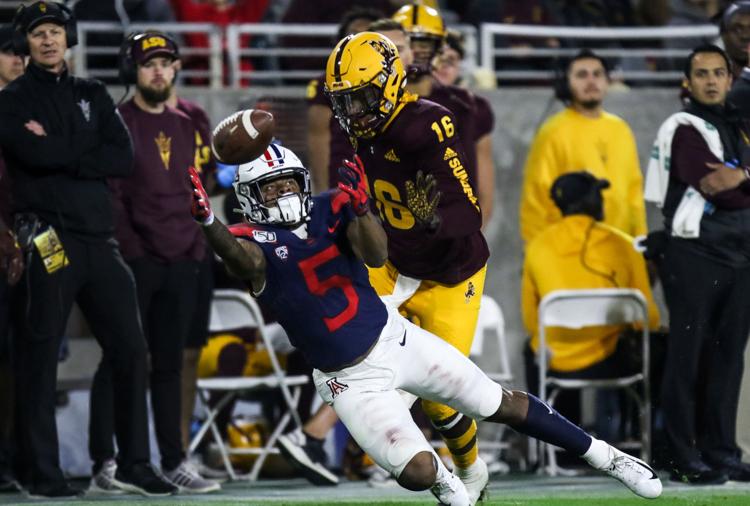 Arizona vs. Arizona State football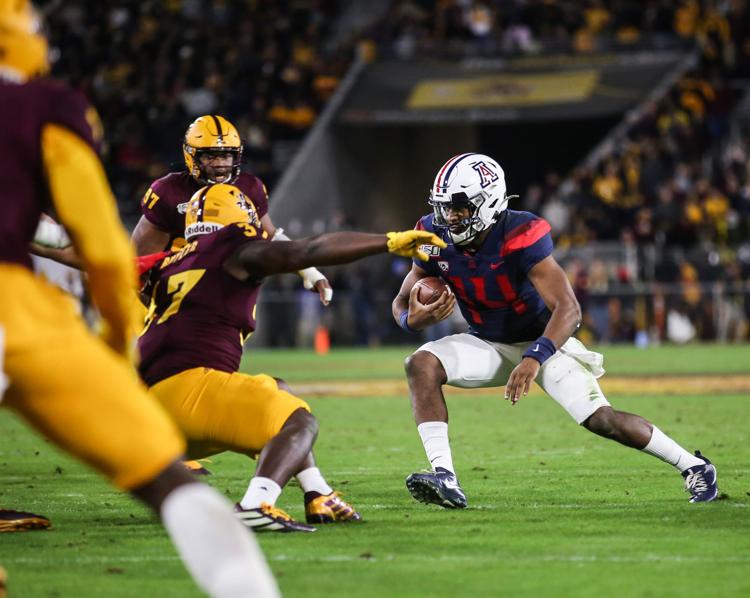 Arizona vs. Arizona State football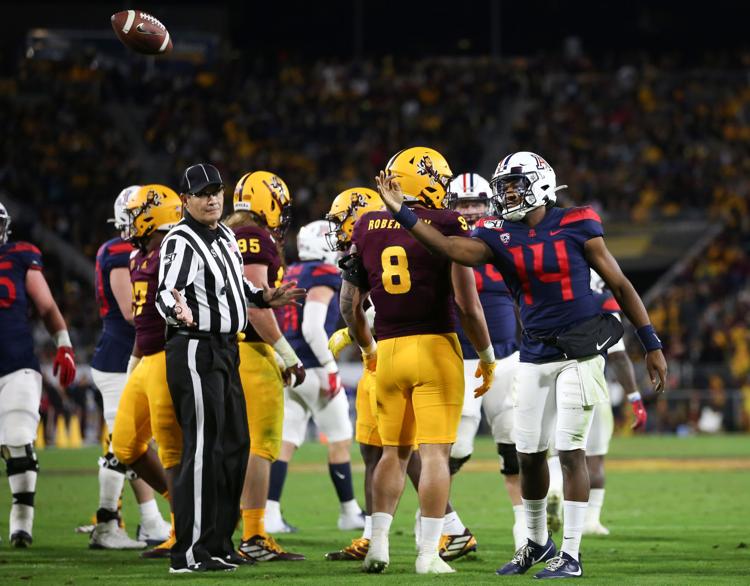 Arizona vs. Arizona State football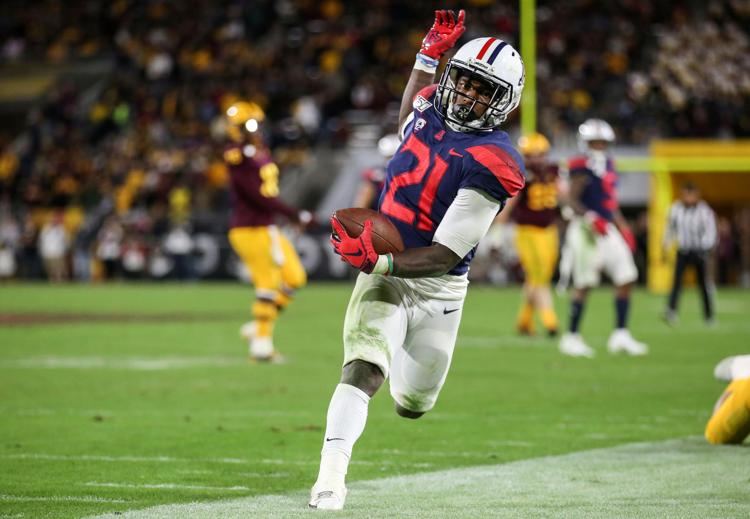 Arizona vs. Arizona State football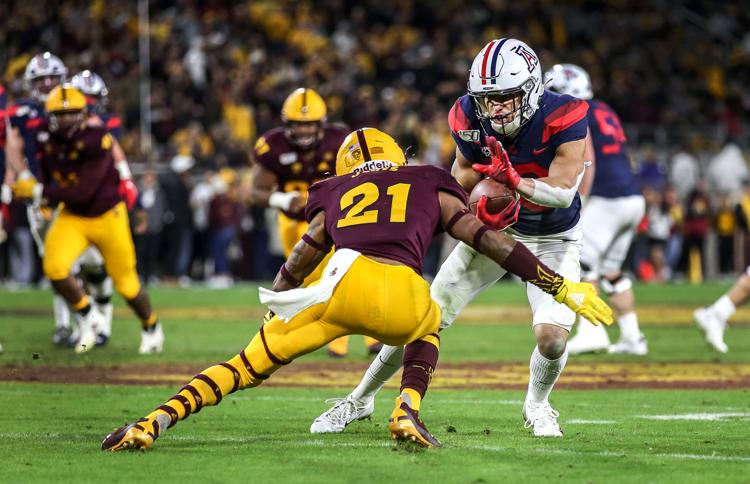 Arizona vs. Arizona State football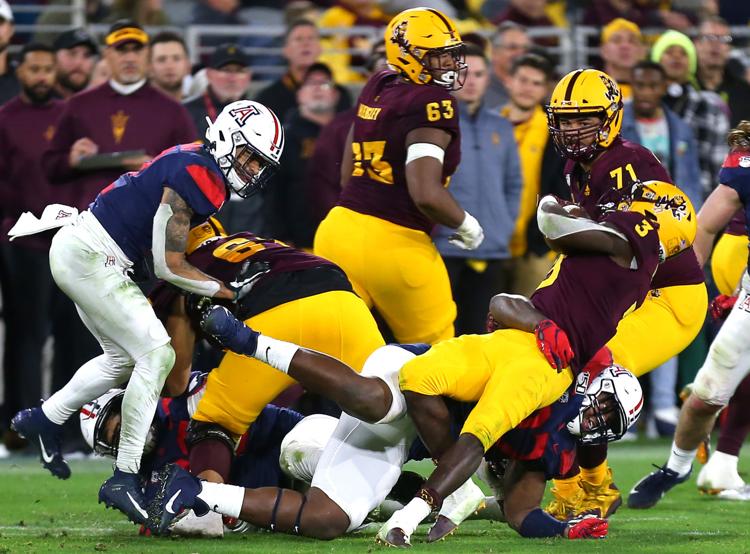 Arizona vs. Arizona State football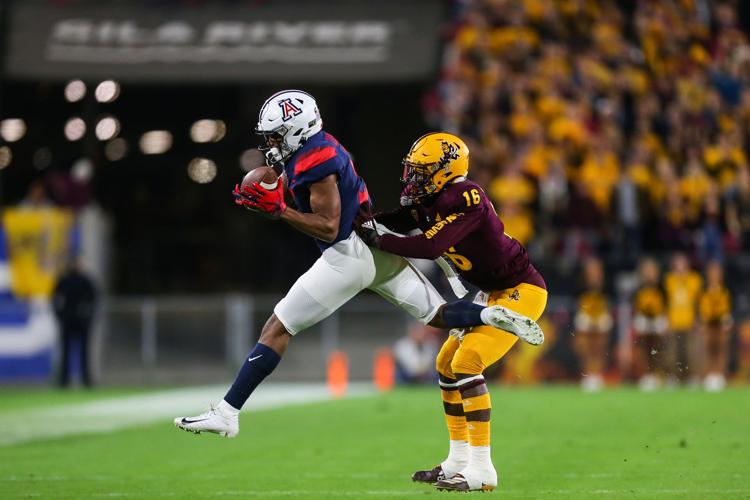 Arizona vs. Arizona State football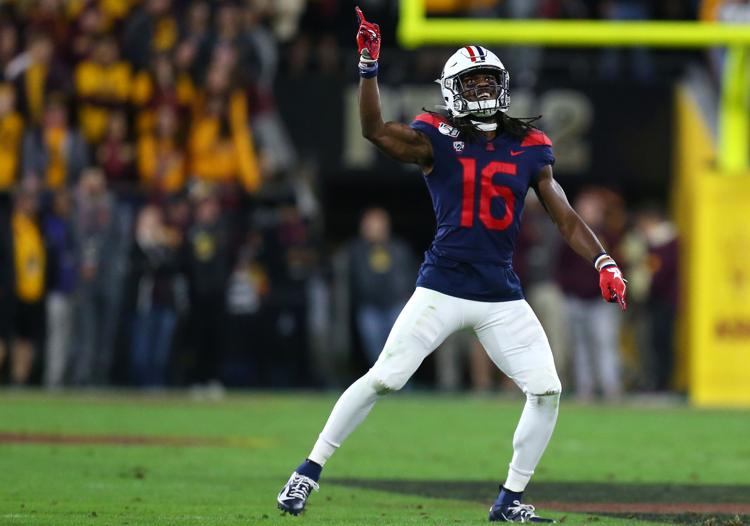 Arizona vs. Arizona State football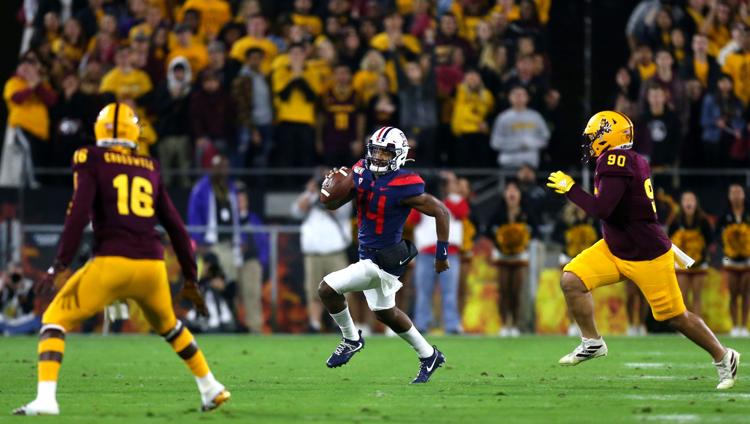 Arizona vs. Arizona State football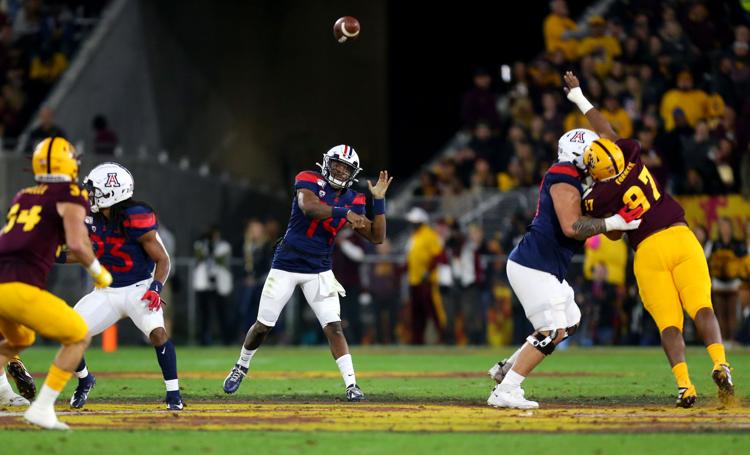 Arizona vs. Arizona State football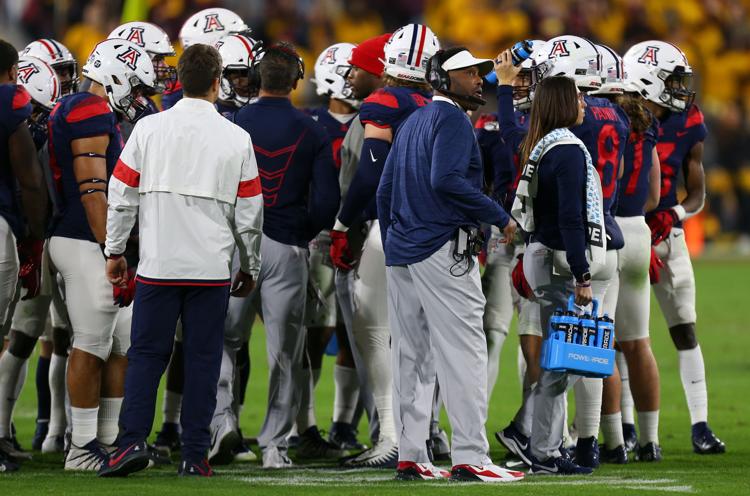 Arizona vs. Arizona State football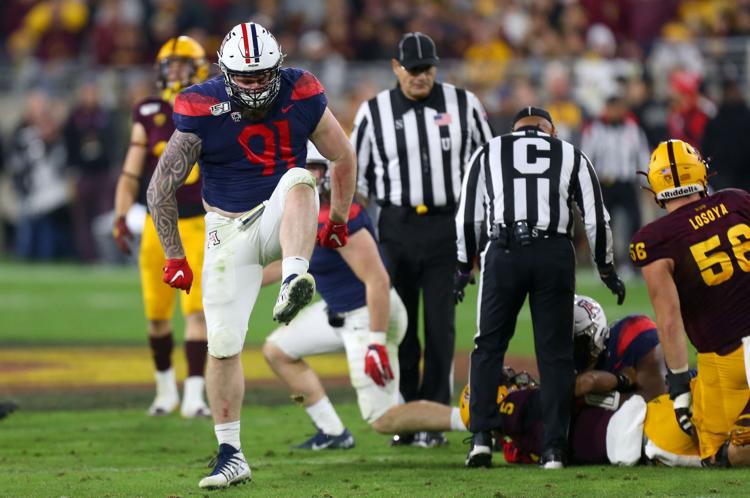 Arizona vs. Arizona State football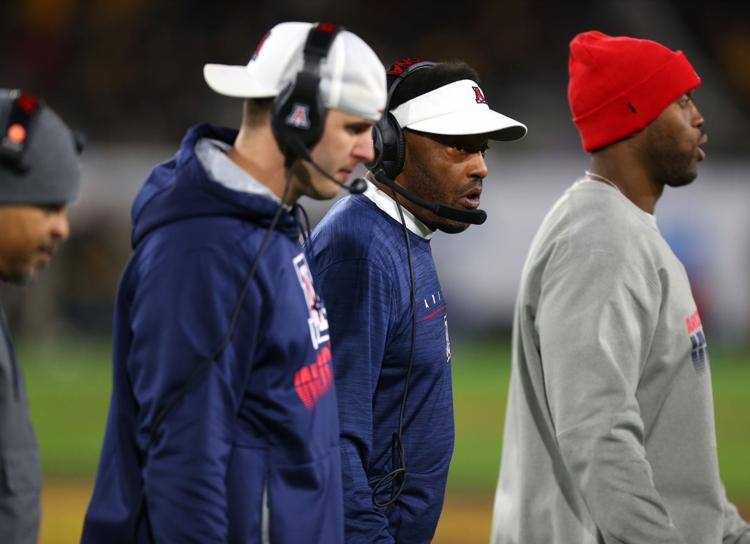 Contact sports reporter Michael Lev at 573-4148 or mlev@tucson.com. On Twitter @michaeljlev