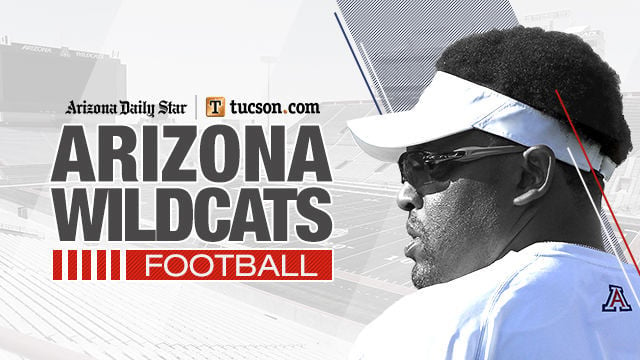 The Arizona Wildcats have released their schedule for spring practice. The UA will open on Monday, March 2, and finish with the spring game on Saturday, April 4.
As of now, the only practice open to the public is the spring game, which is slated to begin at 5 p.m. at Arizona Stadium.
Here's how the preliminary schedule looks:
Practice No. 1: Monday, March 2
No. 6: Wednesday, March 18
No. 7: Thursday, March 19
No. 9: Wednesday, March 25
No. 11: Saturday, March 28
No. 13: Wednesday, April 1
No. 14: Thursday, April 2
No. 15: Saturday, April 4 (spring game)
The Star will provide complete coverage of practice periods open to the media, as well as post-practice interviews. All of Arizona's new assistant coaches – Paul Rhoads, Stan Eggen, Andy Buh and AJ Steward – will be made available to the media.
The media also will be able to interview 2019 freshmen who weren't available last season. Those players include quarterback Grant Gunnell, defensive tackle Kyon Barrs, tackle Jordan Morgan, cornerback Christian Roland-Wallace and receiver Boobie Curry.
Be the first to know
Get local news delivered to your inbox!