Arizona Wildcats season review: 3 lingering questions about special teams
Looking back at the UA's special teams performance in 2018 and taking a peak at what lies ahead in '19.
Wildcats improved with extra assistant
Editor's note: This is the third of a three-part series looking back at the 2018 Arizona Wildcats football season and ahead to next year. Today's installment: Special teams. Click here to read our review of the offense, and here for the review on UA's defense.
The NCAA expanded coaching staffs to include a 10th on-field assistant. Arizona used one of those spots on a full-time special teams coach.
It showed. The Wildcats' special teams improved across the board in their first season under Jeremy Springer.
As we head into an offseason that came too soon for Arizona, here are three lingering questions — and answers — about the UA special-teams units:
What will it take for Lucas Havrisik to fulfill his promise and become an all-conference kicker?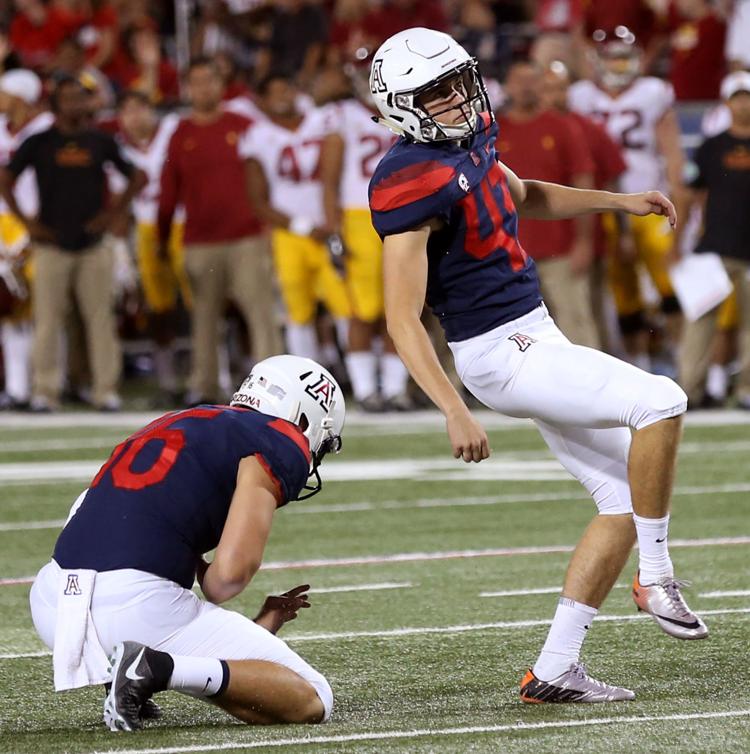 Havrisik has the talent to be a pro. He has NFL leg strength, as evidenced by his 81.8 percent touchback rate — the ninth-best figure in the country entering championship weekend.
Havrisik won the placekicking job coming out of training camp but couldn't keep it. He made only four of his first nine field-goal attempts, including three straight misses against Oregon State and USC.
Arizona turned to veteran Josh Pollack thereafter, and the senior performed well, making 13 of 16 attempts. (It's a shame Pollack missed his last attempt, which would have won the Arizona State game; he had made 12 in a row prior to that 45-yard try.)
Pollack has used up his eligibility, so heading into 2019, the placekicker job is Havrisik's to lose. Springer likely will add a preferred walk-on to compete with Havrisik, but he'll be the heavy favorite.
Havrisik finished the season on a strong note, providing considerable reason for optimism that he can become a reliable weapon. After not attempting a field goal in a game for over a month, Havrisik was tasked with making 49- and 55-yarders against Colorado. He drilled them both, a testament to his leg strength and mental toughness.
Havrisik should enter the offseason feeling confident — yet also knowing that he needs to put in work to become more consistent. If he's willing to do it, there's no reason Havrisik can't become one of the top kickers in the Pac-12 — or even the nation.
With Dylan Klumph and Jake Glatting departing, who takes over at punter?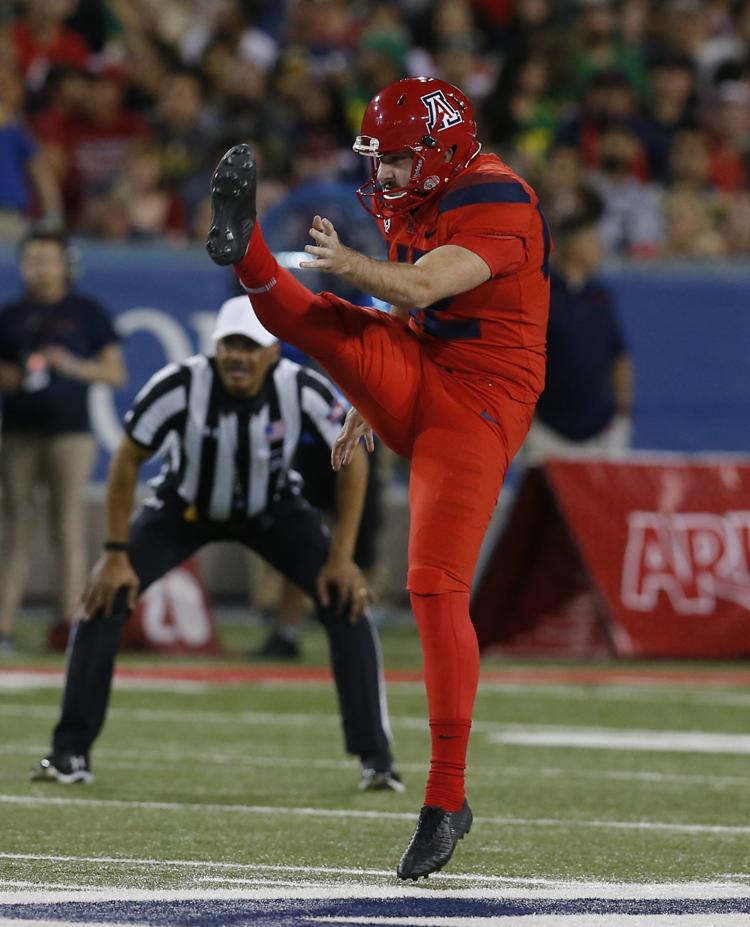 Punting was a sore spot in 2017. Klumph arrived from Cal as a graduate transfer and provided an instant fix.
Klumph averaged 42.2 yards per punt. Arizona's net average increased by 9.5 yards. He didn't perform at an all-conference level, but you didn't have to hold your breath every time Klumph stood behind Nick Reinhardt waiting to receive a snap.
The whole operation was smoother with Klumph on board and Reinhardt back from injury. But both are departing, so Arizona basically is starting from scratch next year.
The Wildcats have two long snappers on their current roster: Donald Reiter, who will be a redshirt junior next season, and Geno Albini, who will be a redshirt freshman. Springer brought on Albini as a preferred walk-on, so he's probably the favorite entering 2019.
The only punter on the roster is Matt Aragon, a Cienega High School product who will be a redshirt senior next year but has limited experience. Springer knew what was coming, though, and procured a commitment from Kyle Ostendorp of Phoenix Desert Vista. Ostendorp is a three-star prospect per 247Sports, a two-star per Rivals.
Just in case Ostendorp isn't ready, Arizona offered a preferred walk-on spot to Jacob Borcila of Westerville, Ohio. The coaching staff isn't taking any chances, nor should it.
With Shun Brown gone and J.J. Taylor back, what's the early outlook for the return teams?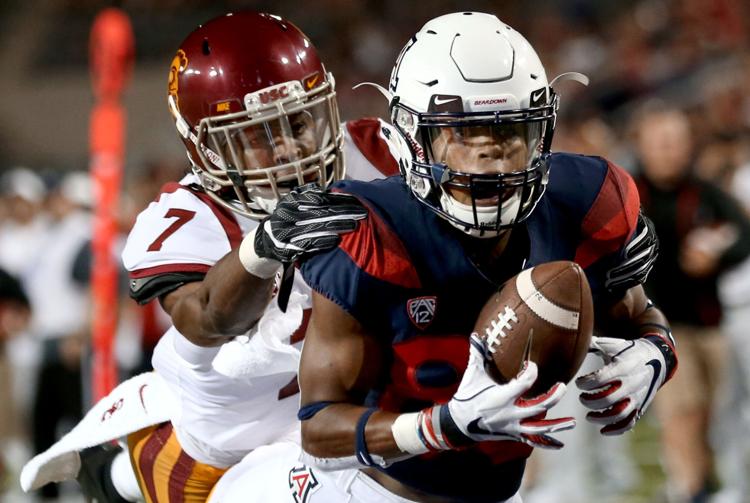 Brown was a terrific punt returner for Arizona. He had some ball-security issues this season and tried to do too much in a crowd at Washington State, but for the most part, he excelled in the role.
Not only was he generally sure-handed, but Brown was a constant threat to take one the distance.
The returning player who best fits that profile is Stanley Berryhill III. Berryhill earned a scholarship in summer and became a contributor as a slot receiver and special-teamer. He caught 14 passes for 218 yards and two touchdowns and returned five kickoffs for 83 yards (16.6-yard average).
Berryhill's decision-making was questionable at times, including a fair catch on a free kick against Houston. But it stands to reason that he'll get better with time. Berryhill was a redshirt freshman this past season, and he wasn't the primary returner on kickoffs or punts. He'll get plenty of reps in the offseason to fine-tune his skills.
Taylor served as Arizona's starting tailback and its No. 1 kickoff returner. He shone in both capacities.
It'll be interesting to see whether Taylor continues in the latter role next season. Between rushes, receptions and returns, he ended up with 293 total touches. That might be too much for the 5-6, 184-pounder.
Then again, Taylor likely won't have to carry as heavy a load in the backfield next season with Gary Brightwell and Darrius Smith returning as viable tailback alternatives. Either could serve as the primary kickoff returner as well.
Arizona has plenty of options besides Taylor. It's a good problem to have.