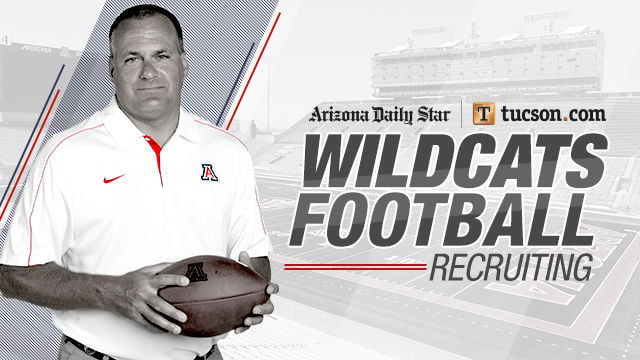 Big wide receiver? Check.
Prospect from Texas? Check.
The Arizona Wildcats picked up a verbal commitment Wednesday that helps fill one of their bigger needs and continues to show they're making inroads in the state of Texas.
Three-star receiver Tre Adams committed to Arizona, becoming the second receiver and third Texas to join the 2018 class.
Adams, from Wakeland High in Frisco, is listed at 6-foot-3. The Wildcats have only one returning scholarship receiver who's over 6 feet – freshman Drew Dixon, who is redshirting this year.
Here's how Arizona's recruiting class shapes up as of now:
ARIZONA 2018 COMMITS (12)
Armani Adams, S, St. Petersburg, Fla. (Lakewood)
Trey Adams, WR, Frisco, Texas (Wakeland)
McKenzie Barnes, DB, Fresno, Calif. (Edison)
Jaiden Dockery, S, Lancaster, Texas
Jhevon Hill, DB-ATH, San Bernardino, Calif. (Cajon)
Mykee Irving, DT, Calabasas, Calif.
Issaiah Johnson, LB, Los Alamitos, Calif.
Jamarye Joiner, QB/ATH, Vail (Cienega)
Jake Peters, TE, Ranco Santa Margarita, Calif. (Santa Margarita)
Jaden Mitchell, WR, Las Vegas (Desert Pines)
Darrius Smith, RB, Pearland, Texas (Glenda Dawson)
David Watson, OT, Tucson (Amphitheater)