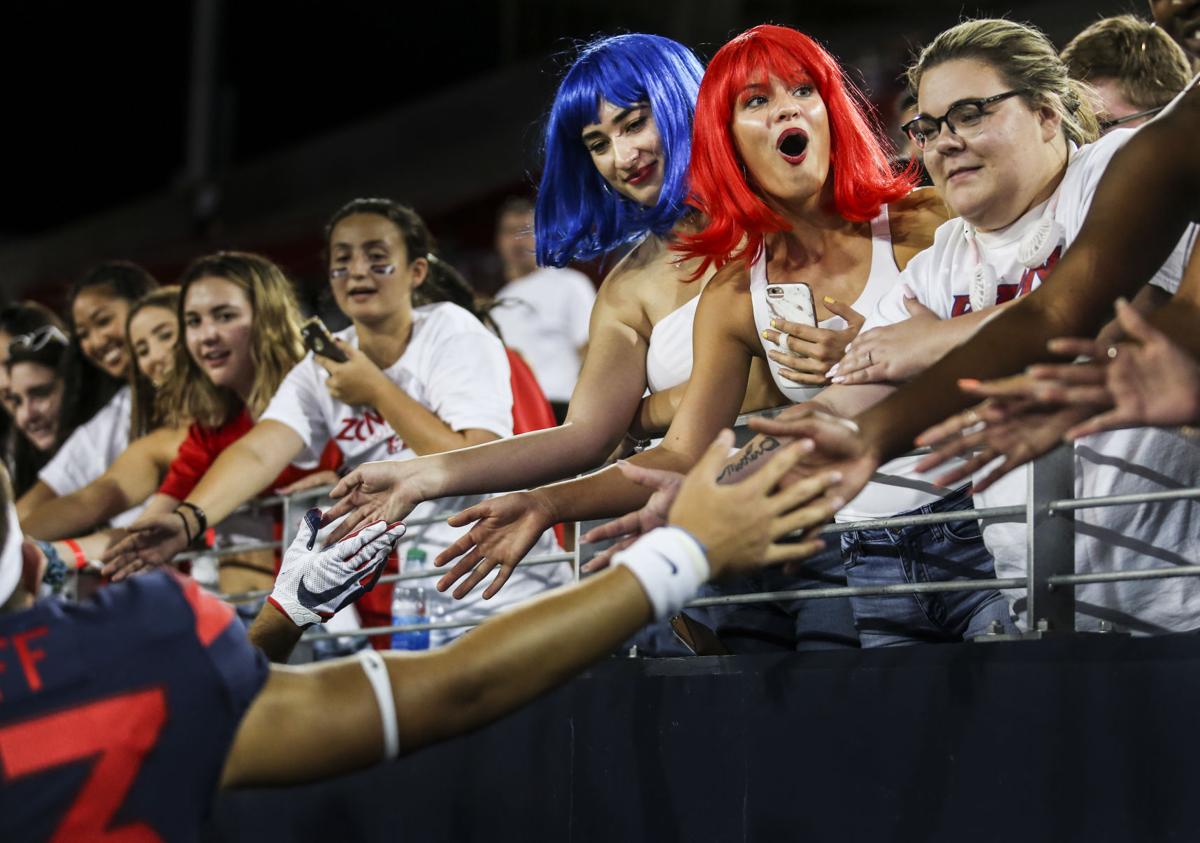 Arizona Stadium won't be completely empty this football season after all. 
UA athletic director Dave Heeke announced via Twitter on Thursday that strictly players' parents and close family members of both teams will be allowed to attend home games this season. Heeke said this "decision follows Pac-12 Conference, university and local health and safety policies and guidelines." 
"I am happy to announce that Arizona Athletics will welcome a limited of parents and family members of Arizona football and visiting teams' student-athletes and coaches this season at Arizona Stadium," Heeke tweeted. 
Pac-12 policy allows schools to have limited attendance at football games, only if approved by local health officials. The state of California isn't allowing fans at sporting events, and the Colorado Buffaloes had fans at its season-opening win over UCLA but will have an empty stadium for the next two home games. The Oregon and Washington schools also didn't have fans in the opening weekend. 
Along with socially distanced fans, Arizona Stadium will also have cardboard cutouts of fans or their pets. 
Contact sports content producer Justin Spears at 573-4312 or jspears@tucson.com. On Twitter @justinesports
Be the first to know
Get local news delivered to your inbox!