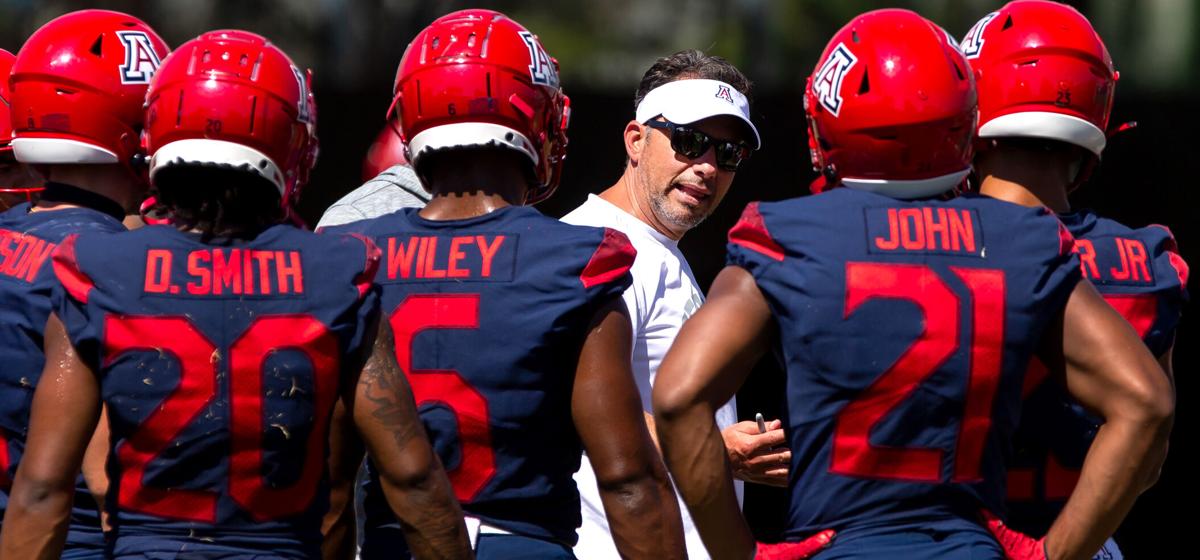 The Arizona Wildcats wrap up nonconference play against Northern Arizona Saturday night at Arizona, and the UA will have a new starter under center. 
Second-year quarterback Will Plummer will replace Gunner Cruz as the Wildcats' starting quarterback, which will be the second game Plummer has started since joining the UA in 2020. 
As Arizona looks to snap its 14-game losing skid, the longest active streak in FBS that dates back to when Plummer was a senior at Gilbert High School, head coach Jedd Fisch held his second press conference of the week heading into Saturday's contest. 
Plans for Arizona's quarterbacks
Plummer's improvements
Staying focused
Jedd Fisch says Arizona "doesn't have the right to overlook any team.""We try to remind our team that at any given time a team can come in and beat a team." Fisch also cites a famous Lute Olson quote: "Buy your season tickets now, because in two years they'll be sold out." pic.twitter.com/0QaHieTOBZ

— Justin Spears (@JustinESports) September 16, 2021
Does a win warrant storming the field?
Jedd Fisch is not a fan of storming the field if Arizona beats NAU this week, ending the 14-game losing streak."I don't think I'm supposed to support that. I'll stay out of that one.""I'm for my team celebrating a victory at some point in time this year." pic.twitter.com/oh2dpkMswH

— The Wildcaster (@TheWildcaster) September 16, 2021
How RB Drake Anderson and safety Gunner Maldonado became Wildcats
Contact sports producer Justin Spears at 573-4312 or jspears@tucson.com. On Twitter: @JustinESports