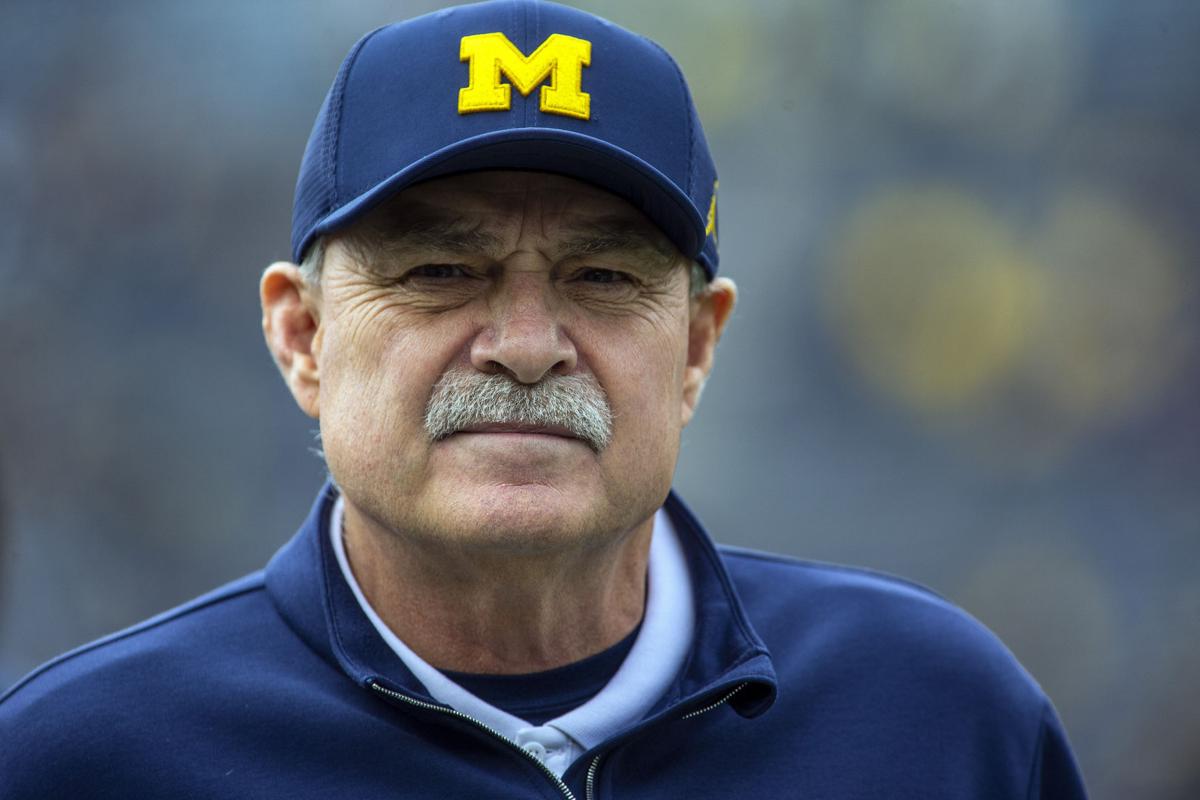 In the summer of 1991, Don Brown, then the defensive coordinator at Yale, received a phone call. He was told that athletic director Ed Woodsum wanted to see him.
Brown couldn't help but wonder: "Did I do something wrong?"
He hadn't. But Woodsum informed him that he would be serving as the Bulldogs' baseball coach the following season.
Brown had coached both sports at Hartford High School in White River Junction, Vermont. He would do his best to make it work.
The 1992 Yale baseball team exceeded anyone's expectations. The Bulldogs went 26-10 and made the NCAA Tournament for the first time in 11 years.
What did Brown learn from that experience?
"Coaching's coaching," said Brown, who's entering his first season as the defensive coordinator at Arizona. "Getting guys going in the right direction. Giving them a goal and objectives and just letting them chase it, as hard and as tough as they can. That's what's important."
Brown considers himself a "challenge guy," and he's taking on a new yet familiar one here. Brown never has coached west of Ann Arbor, Michigan, and the Wildcats' defense hasn't been good in a long time. But Brown has directed defensive turnarounds at multiple stops, including Maryland, Connecticut and Boston College. He knows what it takes.
Brown, 65, was fired by Michigan last month after a rare step backward. His misfortune became a boon for Arizona.
UA coach Jedd Fisch had worked with Brown at Michigan in 2016. They became friends. Brown happened to coach the style of defense Fisch wanted to implement. He didn't know during the interview process that Brown would be available.
"You've got your dream list and then your reality list," Fisch said.
Fisch's dream became a reality when Brown came on the market. The Wildcats now have a defensive coordinator who has led seven FBS units to top-12 national finishes in total defense.
Brown spoke to the Star on Wednesday about his philosophy, his initial approach at Arizona, what he's looking for in personnel and other topics. The conversation has been lightly edited for context and clarity.
You're known as "Dr. Blitz." Your defenses are always on the attack. What's the genesis of that scheme?
A: "I was at Brown University in '97 with Mark Whipple, who was the head coach. I went to UMass with Coach Whip. We took over a 2-9 team. The very next year, about halfway through, we were 4-2. We were kind of progressing nicely but put our heads together and thought we could take the defense to the next level by turning up the heat. We lost one game the rest of the way. We went 12-3 and won the (Division I-AA) national championship.
"I just remember saying, 'Boy, when we go after people, we just seem like we're so much better.' From then on, it's evolved. It's changed. The packages have grown. The way we go about it has changed. But the reality is, the threat of pressure is always there.
"I think it's exaggerated sometimes. Everybody thinks all I do is blitz, blitz, blitz. But there's a lot of four-man rush that looks like pressure. Once you've kind of created that element of concern, your disguises and your blitz simulators become as important as the pressure itself."
Why do you think that philosophy is the best approach?
A: "I tell the players every day, 'Solve your problems with aggression.' Obviously, we're talking about on the football field, attacking it in the classroom and just having a mindset where I'm going to get better every day.
"I always tell them this: 'You've got two choices. You can play the game on your heels and catch it. Or you can play the game on the balls of your feet and attack it.' I'm going to attack every day. I want the players to adopt that same mentality."
Your defenses have gotten better just about everywhere you've been. Until last season. What went wrong?
A: "With the pandemic, we lost a very important element of college football, and that's spring practice. You're learning a lot of technique and fundamentals. You're also attacking the tackling phase, the turnover phase.
"We had an interesting team. We had a group of older guys, but we weren't very deep. And then we didn't have a very big junior or sophomore class, so then it became the true freshmen and the redshirt freshmen jumping into strategic roles.
"Now you're practicing in June, and then the Big Ten decided to cancel the season. Then we lost a couple of key players on defense (to opt-outs). Then you kind of jumped back into practice when they OK'd the Big Ten season, and you had to get ready to play a game.
"The techniques and fundamentals, I could have done a better job in that area. (But) we gotta do the best we can. We ended up missing three weeks due to COVID. We had significant injuries. We were down to playing a walk-on 'Mike' (middle linebacker) and a walk-on safety, and they did a great job. But that just gives you the idea."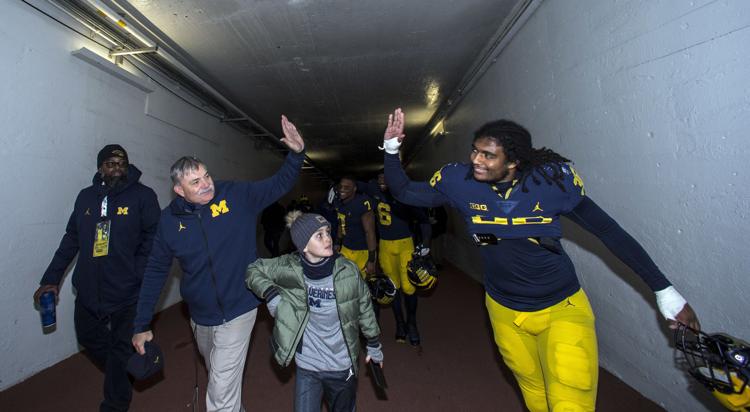 Arizona has struggled on defense for years. How do you go about changing that?
A: "First off, I don't live in the past; I live in the present. I have a style and a way to go about teaching my guys. I just stay true to myself, true to our concepts.
"Coach has blessed me with a great defensive staff. We've just got to put our heads together, be positive and attack every day, get our guys coached up as fast as we can.
"I believe in us. I believe in what we do. I believe that it's the right approach. Just gotta do a great job of selling it to the players and getting them ready to perform."
You got here Sunday. How much time have you had to study the returning and incoming personnel?
A: "Coach Fisch has had us looking at that hard this week. But I'm a big believer in welcoming everybody with open arms. They're part of the family; I'm part of the family.
"I tell them, 'Hey, don't worry about what you were, whether you were first team, second team. That's (irrelevant). You've been given a clean slate. Attack every day, and let's see if you'll be a great fit for us.' "
What are the common traits you look for in a defensive player?
A: "Highly competitive. Focused on his craft. And he has the ability to run. Guys that can't run in this day and age, when offenses are spreading out, that's a serious issue that can bog you down.
"I'm not necessarily saying that it's all about the watch. But some guys are spectators on the field. If it doesn't come to their gap, well, they're hanging out.
"You will run, and you will get to the ball. Good things happen when you get there in groups."