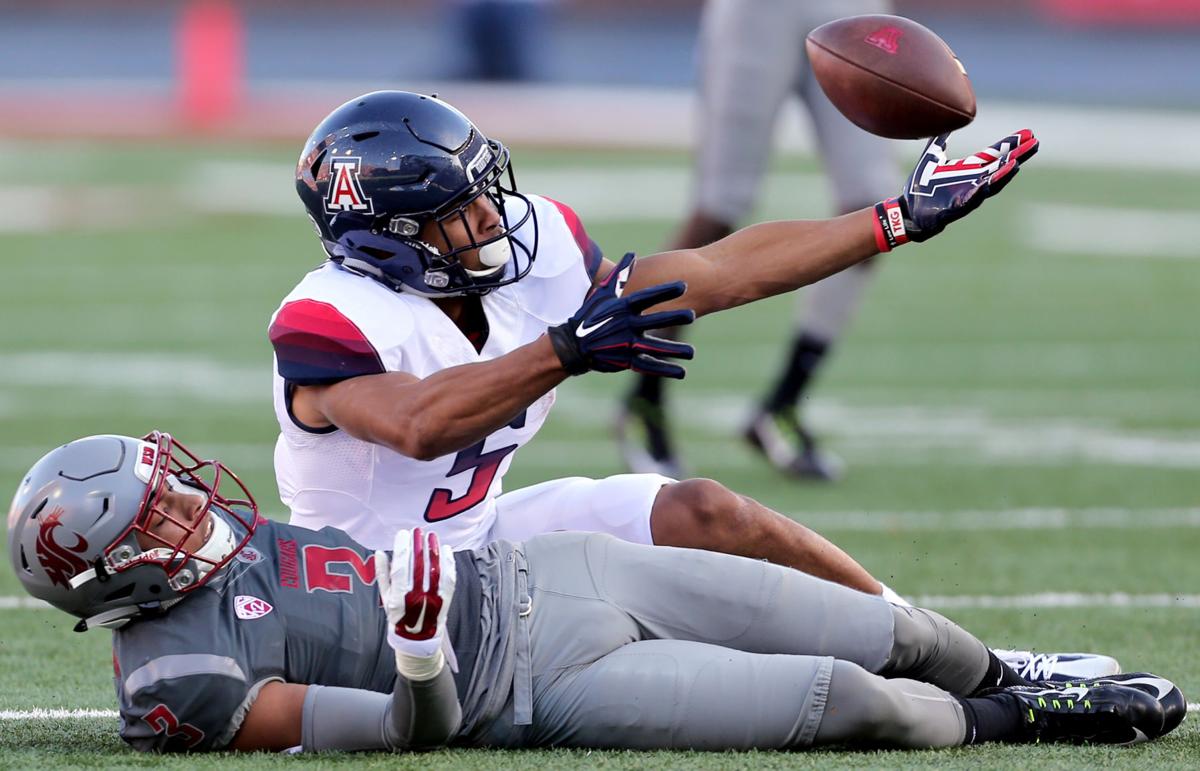 At least two Arizona Wildcats are headed to postseason all-star games.
Receiver Trey Griffey has accepted an invitation to play in the East-West Shrine Game.
Griffey caught only 23 passes this season, a total largely attributable to inconsistent quarterback play. Griffey averaged 16.6 yards per reception, second best on the team, and drew several pass-interference penalties. He is also an excellent blocker and special-teams player.
The 92nd East-West Shrine Game is set for Saturday, Jan. 21, at 1 p.m. Arizona time in St. Petersburg, Florida. It will be televised by NFL Network.
One other departing Wildcat has a showcase opportunity. Linebacker Paul Magloire Jr. has been invited to the second annual Tropical Bowl in Daytona Beach, Florida.
Magloire had a team-high 81 tackles, including 5.5 for losses, in his first full season as a linebacker after moving from safety in mid-2015. At 6-1, 225, he fits the mold of the hybrid players many defenses are seeking.
Additional postseason bowl invitations should be announced in the coming days and weeks.
No Wildcats were picked in the 2015 and '13 drafts. Before that, at least one Arizona player was selected in the preceding seven drafts.