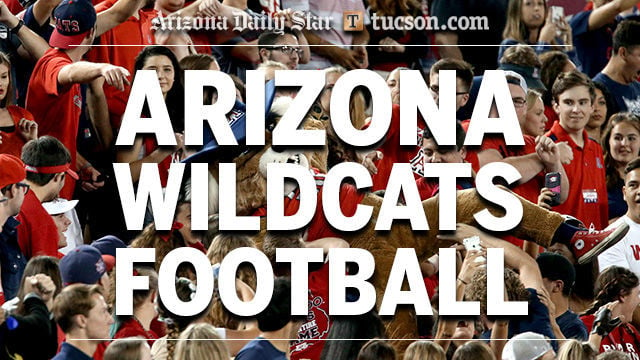 Defensive tackle Noah Jefferson, a former four-star prospect whose career didn't pan out at USC, announced Sunday that he intends to transfer to Arizona.
Jefferson, who's from Las Vegas, visited the UA campus this weekend. As of now he would have to sit out the 2017 season, but Arizona is looking into the possibility of immediate, or at least earlier, eligibility.
"After talking it over with God and my family I would like to announce that I have committed to the University of Arizona," Jefferson tweeted, along with a picture of himself outside the UA football weight room.
If he's right, Jefferson would go a long way toward solving the Wildcats' lack of size along the defensive line. He was listed at 6-foot-6, 315 pounds in his USC bio.
Jefferson played in 14 games as a true freshman in 2015, recording 23 tackles. He started the '16 opener against Alabama and had three tackles but never played another game for USC.
Jefferson suffered a sprained shoulder, reportedly had academic issues and told USCFootball.com that he was transferring "due to personal reasons."
Arizona looked into Jefferson's background and decided he was worth the risk given his size, talent and potential.
Be the first to know
Get local news delivered to your inbox!