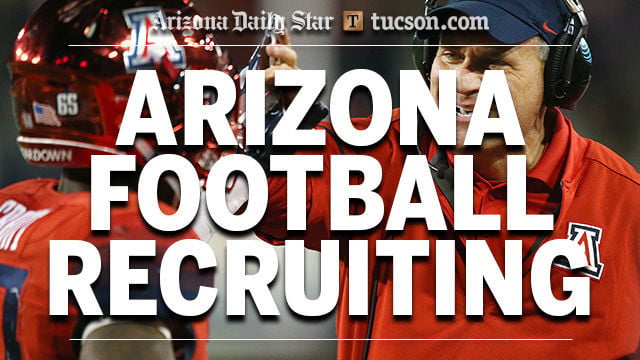 With Arizona football, recruiting news seems to come in twos.
Late on Tuesday night, receiver Warren Jackson announced on Twitter that he was re-opening his recruitment. Jackson had been committed to Arizona since late-June.
Jackson, listed at 6-foot-5, would've added some much-needed size to Arizona's receiving corps, which loses the 6-foot-3 Trey Griffey from last season and only returns one receiver taller than 6-feet with any experience in Shawn Poindexter. 
Jackson, rated three-stars and the No. 12 receiver in the West by Scout.com, is fresh off a visit to Colorado State and previously had expressed interest in Washington State. With his departure, that leaves Brian Casteel (6-1) and Sabino product Drew Dixon (6-4) as the only receivers left in Arizona's 2017 class.
The Wildcats currently are in pursuit of two-star receiver Travell Harris, from Tampa Bay, and Oregon graduate transfer Jalen Brown is believed to be considering the Wildcats. 
After committing over the summer, Jackson told the Star at the time that when he visited Arizona "everybody treated me as family," he said. "They really told me how I could turn my dreams into a reality by going there. It's close to home and my family can come and see me."