Arizona football fans will have one more reason to celebrate during the home opener against BYU. Beer and wine sales will begin at Arizona Stadium starting Sept. 1.
In past seasons, beer and wine were available to people with private club or box seats. But on July 24 the state granted an extension to the UA's liquor license, expanding sales to all patrons of legal drinking age, according to a UA news release. McKale Center will start serving beer and wine this fall; beer and wine have been sold at Hi Corbett Field, the off-campus home of Arizona's baseball team, since the Wildcats moved there in 2012.
The expansion of liquor sales came at the request of fans and is the latest in the school's ongoing effort to enhance the fan experience, the UA said. Arizona Stadium will feature new food options and a redesigned Zona Zoo student section this fall.
"We're going to do this the right way, grow into it," UA athletic director Dave Heeke said Thursday during a media session in McKale Center. "These are big steps, but it is becoming much more common around the country."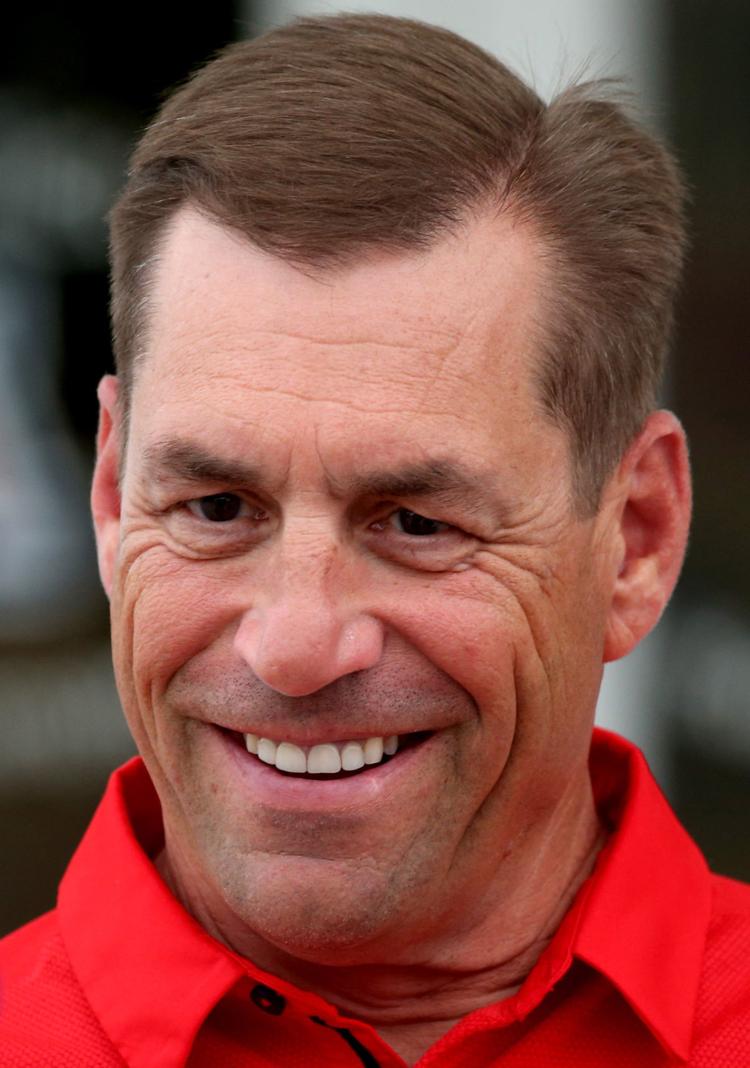 More than three dozen college football stadiums currently sell beer, up from just seven in 2007. Other Pac-12 schools include Arizona State, Oregon, Oregon State and Washington State. According to the UA, schools that have expanded alcohol sales to the general public have reported no change or noted a "slight decrease in alcohol-related fan misbehavior."
The school will contract with a licensed vendor, with alcohol sales being offered at a limited number of concession stands. Beer and wine will be sold in plastic cups starting 90 minutes before kickoff and stopping at the end of the third quarter.
The liquor license won't be expanded beyond the stadium itself, so beer vendors won't be setting up in the tailgate area any time soon, Heeke said.
"This isn't going to be like Major League Baseball or football; we're not going to hawk in the aisles," he said. "We're not doing this for a profit. There's potential revenue there, but this isn't a profit-driven decision."
Some larger schools, like Ohio State, have the stadium capacity to generate serious revenue from beer sales, but that isn't the case at the UA, Heeke said. Arizona Stadium holds 57,400 fans, roughly half of the Big Ten Conference powerhouse.
"Ours is really about bringing it into the stadium, doing it the right way, providing the option for our fans," Heeke said. "If we can generate some revenue, great, but we're not going to try to make that a primary emphasis on this."
School officials are finalizing a proposal to pick a vendor. Upon selection, the school will work out details regarding inventory and pricing, said Joel Hauff, the UA's associate vice president.
It's likely that prices will be similar to those at Tucson Convention Center and Hi Corbett Field, where beers range from $6 to $10 depending on the selection, Hauff said.
The university says it will take steps to ensure responsible drinking, such as increasing security at games and providing wristbands to drinkers of legal age. The stadium's re-entry policy won't change, so people who leave the stadium will still be required to buy a new ticket if they want to return to the game.
School officials anticipate no impact to the surrounding neighborhoods aside from "normal game day activity," and the UA will maintain its 24/7 neighborhood hotline for people to call with concerns, according to the UA.
Councilman Steve Kozachik, whose ward the UA falls within, did not immediately respond to the Star's request for comment.
In March, the Arizona Department of Liquor Licenses and Control approved the UA's sale of beer and wine during basketball games at McKale Center after a public process involving approval by the Tucson City Council. The council voted to back the expanded liquor license at McKale last December, and the license was sent to the state for approval, but a written complaint filed with the board of liquor briefly stalled the process.
Because Arizona Stadium applied for its liquor license in 2012, it wasn't required to undergo the public process, which is only required for first-time applicants, Hauff said.
An extension of an existing license only requires review by city and state agencies, according to Hauff.