A win is a win is a win. Regardless of the quality of team we played or the amount of points we gave up, it's important to keep our eyes on the prize — which is to celebrate our student-athletes and coaches on both offense and defense and put a big red check mark in the win column.
Saturday was a fun barn-burner to watch. UA's offense came out of their corner like Muhammad Ali battling George Foreman. But instead of the "Rumble in the Jungle," it was the Destroyers in the Desert who were relentlessly on attack, throwing jabs, punches and combinations.
The game ended much like my husband Chuck's truck: Dead.
After the game, Chuck, our daughter Charli and I meandered in exhaustion into the Cherry Avenue garage and poured ourselves into Big Red, his truck. He turned the key in the ignition only to hear the dreaded, "click, click, click," signifying the battery had no juice. Thankfully, Dylan Furrier — a UA assistant strength and conditioning coach — was there to give us a jump. Seems fitting that the strength and conditioning guy got us charged up.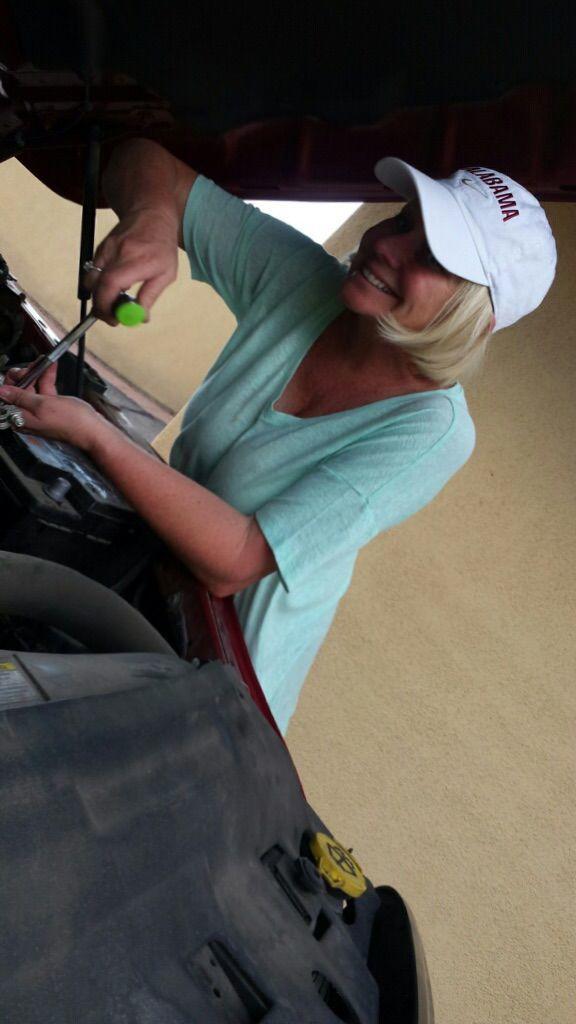 Sunday at dawn, Chuck drove back to the office in my car, leaving me to love on Big Red. My friend Judge Joan and I changed the battery only to discover that the alternator was our problem. You'd be proud of this gal, as I learned how to change that too. I think every parent should teach their kids, particularly daughters, how to change the battery, a tire and the lights on their car. I am blessed to have been raised by a do-it-yourself-momma who instilled the basics into her daughter.
Big Red is happily back on the road.
NCAA helping athletes be prepared for life
Last week, I was working in Indianapolis at the NCAA headquarters. It's an incredibly historic and beautiful building filled with truly good people striving to prepare student-athletes for life. This trip wasn't about infractions, crisis management, lawyers or media strategies, but rather training athletes on brand and reputation control and social media best practices to help equip them for the future.
The NCAA doesn't promote its endeavors, as it never wants to distract or manipulate its steadfast commitment to the integrity of college athletics, so I won't mention the program or athletes. But the NCAA does more than most people realize, and I feel honored to have their confidence with the most precious resource that a governing body can have: their people.
Waving the green flag
While in Indianapolis, I got to catch up with my NASCAR and IndyCar folks heading to the Indianapolis Motor Speedway. They were gearing up — pun intended — for Sunday's Big Machine Vodka 400 at the Brickyard. It was wonderful to visit with Tony Stewart's main man, Mike Arning, and former NASCAR public relations leader turned IndyCar media maven, Kate Davis. Davis is a rock star who after a decade with NASCAR departed the stock car world for open-wheel racing. It's exciting to see the impact she is already having on the sanctioning body.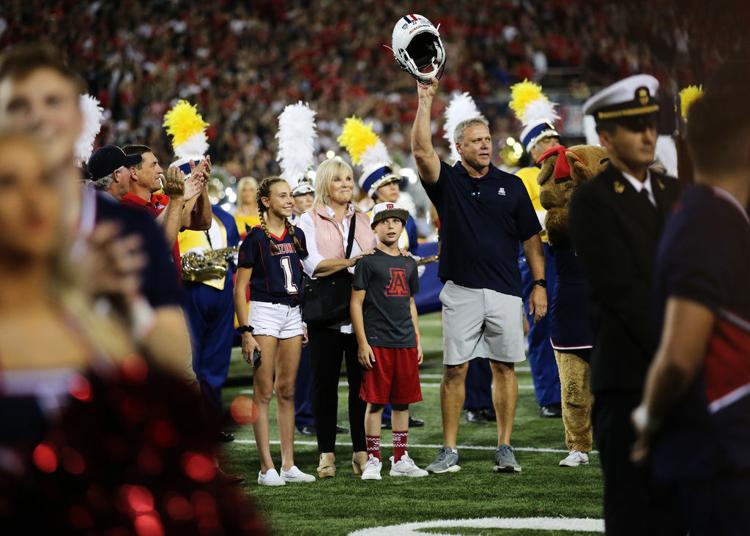 Did anyone else see the video on social media with Arizona athletic director Dave Heeke? He was taking viewers through the new football stadium upgrades and Skybox Club. It was awesome and got me chatting with his wife, Liz, before the football game. We were gathered with hundreds of others in the Cole and Jeannie Davis Sports Center and the place was pulsating with pregame excitement.
Looking around the remarkable indoor facility, Liz mentioned to me that her hubby has quite a fascination with raising dough and building buildings. While every wife loves to brag about their husband — clearly, I do that here every week — I did a little fact checking on Heeke's brick-and-mortar record.
I found that Dave is somewhat of a grown-up, real-life Lego savant — and not just at Arizona, but along each stop he's made. At Central Michigan, he renovated the basketball arena to the tune of $22 million and revamped the soccer and lacrosse stadium. At Oregon, he was critical in the $97 million Autzen Stadium expansion and renovation, their football and soccer complexes and an indoor football practice facility. At the UA, he's spearheaded construction of the indoor practice facility and Hillenbrand Stadium, renovated the east side of the Arizona Stadium stadium and the Hillenbrand Aquatic Center.
College athletics are a facilities arms race. You can't attract world class athletes with yesterday's facilities. You can't get the kids and you can't keep the coaches. It just isn't possible. I saw Dave Heeke on campus as he was hustling from the Lowell-Stevens Football Facility to McKale Center. He managed to deflect the attention away from himself and onto U of A supporters.
"We couldn't do anything without the support of our donors, it all starts there," he said. "I'm just a builder and want to move things forward."
He started walking away, then turned around and said, "We have to push forward in this business. Being OK with status quo and not being willing to change is slow death in college athletics."
I could not have put it better. We must be willing to change to keep "building the A" in the right direction.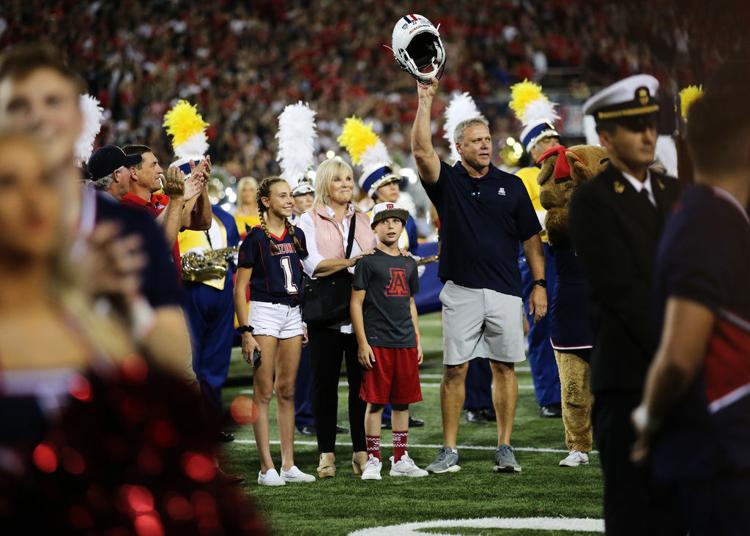 I caught up with my friend Nanci Kincaid this past weekend, when she, her kids and grandkids were at Arizona Stadium to honor her late husband, coach Dick Tomey. The UA held a moment of silence for Coach Tomey before the game, then gifted the family a helmet that carries a "DT" sticker. The Tomeys joined in for the coin toss.
This year, Arizona will present the first-ever Dick Tomey Award to a student-athlete who best embodies Coach Tomey's values. The football staffers put together a terrific video honoring the beloved coach and talking about his great integrity, passion for relationships, deep love of people, unyielding devotion to the game and unrelenting focus on the team.
I spoke to Nanci on Monday and she told me, "I know Dick would be humbled and honored to have this award named after him. I imagine it might go to a player who, despite obstacles, exhibits great heart and fire."
We giggled, as Chuck always described Dick as having a lot of fire. Boy, do we all miss him.
In remembrance of 18 years ago, I hope we all take a moment to pray for those lost on 9/11, the families changed forever and for those that are still suffering with physical and mental health issues. We will never forget.