Spending decades married to a man in both professional and collegiate football, I don't ever remember having a bye week so early in the season. In the NFL, there is only one bye week and it traditionally falls between Week 5 and Week 11, depending on the club's schedule. That bye week brings coveted sleep and reconnecting during what is a long and exhausting — yet incredible — season.
Arizona's early bye week made me feel like I was pulling the lawn mower cord over and over and the mower wouldn't start. I was left frustrated and kicking the tires and wanting the football season revved up, chopping and on the grass.
So, I am happy September is finally here. It brings Arizona's first home game, the kickoff of the NFL regular season and family birthdays. And, as a bonus, baseball playoffs are just around corner. Here's to hoping we can eat game-winning cake Saturday night.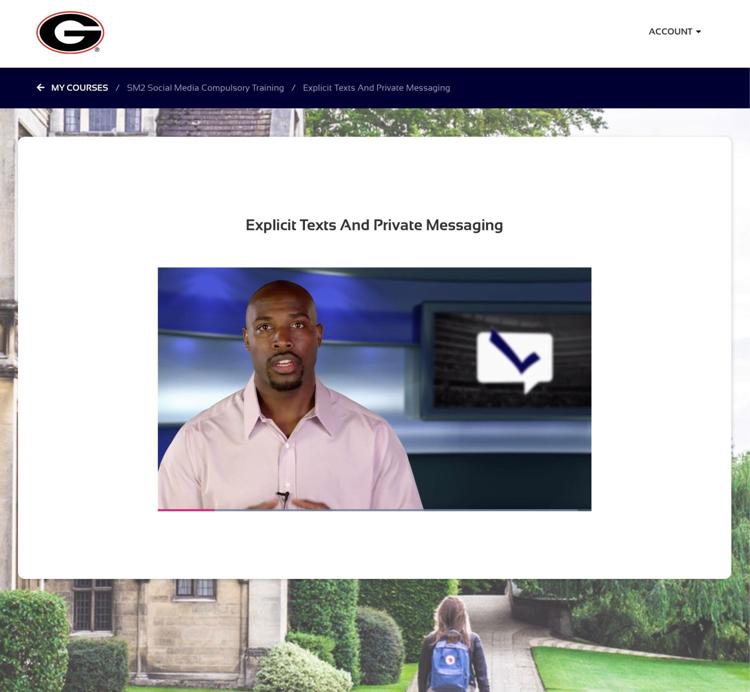 Nothing wrong with covering your assets
Last week, our teams at SM2 and Anachel did a roundtable-type of webinar with decision-makers across Power 5 athletic departments. We stressed the importance of CYA for ADs and their staffs. I could hear the hushed moans from staffers. "We want to do more than CYA or check the box," one staffer said as we discussed the importance of online training to help athletes, coaches and staff learn the best practices and NCAA guidelines for social media.
It's that kind of thinking that makes me deeply respect college sports administrators. They give up weekends, holidays, family dinners and their own kids' sporting activities to tend to the needs of student-athletes and to ensure their teams are running smoothly. Many do it for very little dough. They truly want to build leaders on and off the court.
However, there's an old saying, "Please put on your own air mask before assisting others." From working in politics to corporate America, I look at industries through a crisis management lens and have to ask, "Where are you at risk and how can we proactively minimize it?" In today's highly litigious world of sports, athletic stakeholders need to make sure their people are buttoned-up, from HR social media trainings to crisis protocols. It's no longer good enough to simply do the right thing; you have to be able to prove you did it. So, I am OK with CYA — that's cover your assets — all day if it helps my clients avoid a social media scandal.
I am all for the in-person social media trainings that our team deploys across professional and collegiate sports — we love them, but it's incredibly important to back them up with online programming. It's vital to train every employee with a social media account, as they're all an athletic department's brand ambassadors; it's not just the athletes. Online training, while never anyone's favorite, ensures a digital record of when, where and how an athlete or employee deployed and passed a program. Thus, if he or she goes online and posts a slew of expletives, nudity or hate speech, the employer can terminate or discipline him or her for cause. And, the stakeholder can stand at a court-of-public-opinion podium and say, "We did the right thing and we have the documentation to prove it." That's invaluable in the game of reputation management.
More and more, we are trying to remove the stigma of "CYA" by creating great online content and helping administrators understand the importance of protecting the brand.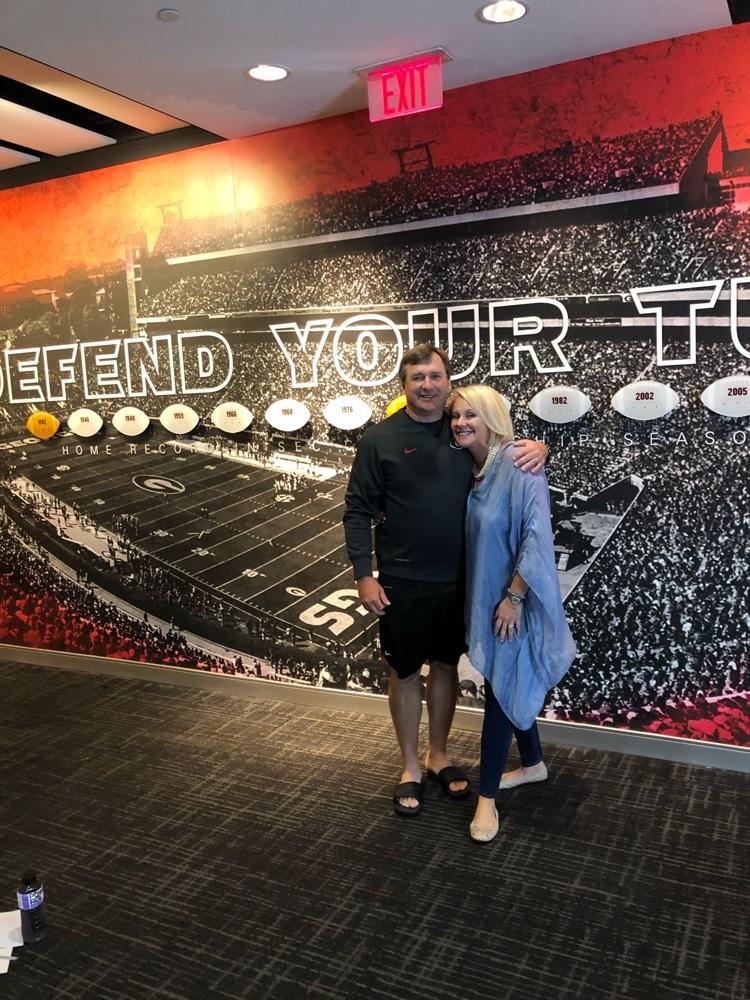 Headlines and hot seats
It's heartbreaking to hear that the quarterbacks at USC and Northwestern suffered season-ending injuries this past weekend, and that South Carolina and Louisville QBs were also injured.
What stinks most for this Pac-12 girl at heart is that one of USC's backups decided to transfer before the opener, leaving a giant hole at the position. You have to feel for Clay Helton, the Trojans' head coach and an all-around good guy whose bottom is already toasty on the hot seat. On the brighter side, the new AP Top 25 poll was released Tuesday. It was awesome to see two of my favorite clients in the top three, Alabama (2) and Georgia (3), and five Pac-12 teams included — Utah (13), Washington (14), Oregon (16), Washington State (22) and Stanford (23).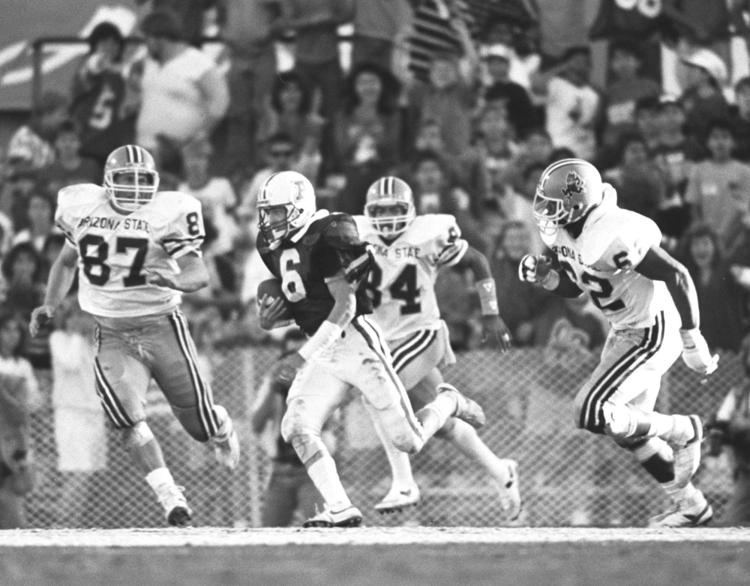 Join us in honoring Arizona hall of famers
It seems like yesterday that my husband Chuck, our daughter Charli and I stood on the Arizona Stadium 50-yard line to celebrate his College Football Hall of Fame induction. It was such an incredible blessing to our family to have the love and support of the Tucson fans in the stands.
Thus, don't forget to grab your tickets to Saturday's home opener against NAU. At halftime, we will pay homage to the 2019 University of Arizona Athletics Hall of Fame Inductees. I hope that we all fill the seats and show the same warmth to this year's diverse class of men and women athletes. The group includes women's basketball coach Joan Bonvicini, cornerback Antoine Cason, riflewoman May Mickelson, baseball players Stephen Mikulic and Dan Schneider, softball ace Taryne Mowatt and golfer Alison Walshe.
Bear Down my friends, thank you for reading and don't forget to follow me on Twitter @carriegcecil.