Carrie Cecil's Red Zone: On David vs. Goliath, 3 R's of social media — and Rich Rodriguez
Here's why Power 5 conference schools schedule little guys, why RichRod still comes to games — and a look at who keeps us safe at games.
Watching the Wildcats from the Sands Club
Three of my favorite smells in the world are fresh cooked bacon, the Tucson desert after it rains, and victory after a football beatdown.
I got all three this past week. After 20-plus years of cheering on my husband Chuck as professional player, NFL defensive coordinator now college analyst, I am known for being a little, well, intense during the games. Our surrogate parents, Burt and Nancy Kinerk, keep me tucked alongside of them at game time; they understand it's more than just a football game to all of us.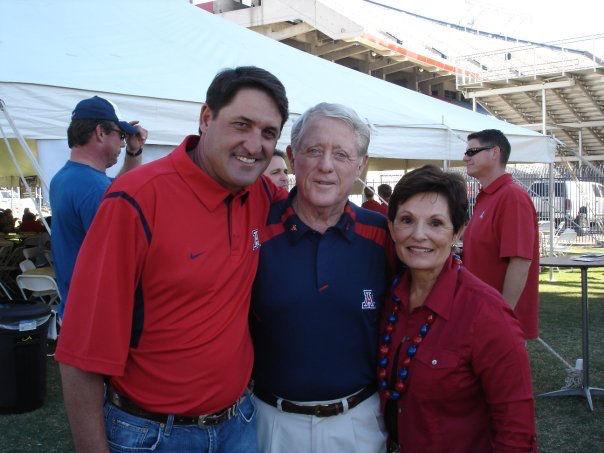 Between plays, I visit with Wildcat supporters inside the Sands Club at Arizona Stadium. They are a gaggle of blue and red devotees that range from those who attended U of A long before Chuck and me and those who watched Chuck play to second-and-third-generation alumni or passionate Cat enthusiasts like my friends Mike and Karen Fisher, who have made Tucson their home and the Wildcats their team. It's such a blessing to share a good yarn, be a part of their extended family and the true Tucson tradition.
Speaking of the Sands Club, I ran into Rich and Rita Rodriguez, who were cheering on the Cats at the game as their son, Rhett, plays quarterback behind Khalil Tate, and their daughter, Raquel is now an intern with the local Rivals.com site. I've seen them before in the stands but wanted to respect their privacy. It's heartwarming: Even after parting ways with the team, the duo is like any good mom or dad who puts their politics or emotions aside to simply show up and do the right thing by supporting their kiddos.
In the biz
Last week's schedule included a lot of lopsided matchups with games like Clemson vs. Georgia Southern, Georgia vs. Middle Tennessee and even Arizona taking on Southern Utah. Fans wonder, "Why on earth are smaller programs agreeing to get rough-housed by Power 5 Conference teams?" The simple answer for the little guys is money and hope. Power 5 programs pay small programs in the Group of 5 or FCS anywhere from $500,000-$2 million plus travel for the matchup. Those added dollars tremendously help budget-challenged non-Power 5 programs. Plus, the smaller schools gain media exposure and time on the ESPN ticker. Then there's the hope that they win like Akron, North Texas and Troy did last week — upsetting Northwestern, Arkansas and Nebraska, respectively, after taking million-dollar paydays. For the Power 5 schools, it's about math, scheduling and bowl games. They increase their chances of finishing the season above .500 and becoming bowl-eligible, and bowl payouts far exceed the cost of whooping the tail of a smaller school. It's a smart game of numbers for athletic directors and a win-win for both David and Goliath.
Tech talk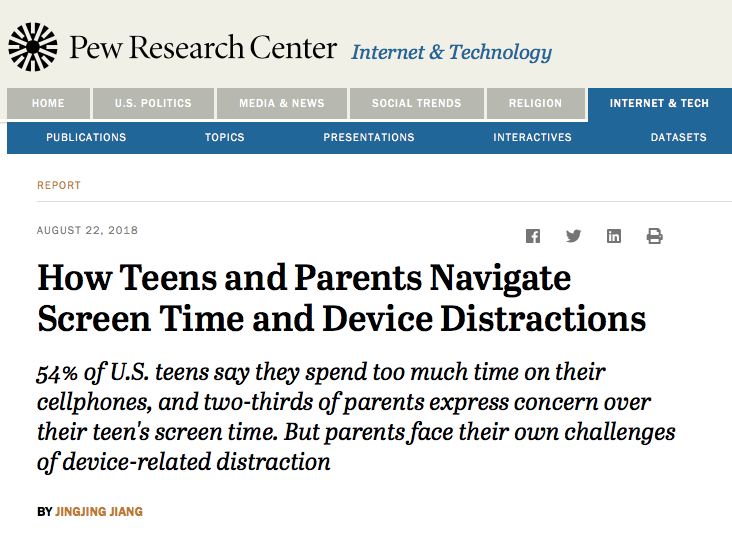 Heading to speak at the Golf Coaches Associations, I got to chat this week with a coach about the challenges she faces with players constantly being on their phones. She asked for tips to peel her athletes away from their screens. As any coach, parent or grandparent can attest, what she is facing isn't unique. The Pew Research Center just released the results of a survey from 743 teens and reported that roughly 9 in 10 believe spending too much time online is a problem facing people their age. Sixty percent say it's a major problem. Young people recognizing the issue in themselves; so how do we help them? Here's my three R's:
Research: Knowledge is power, and young minds are no different. Use the Pew Research study as a conversation started about the overall addictive patterns of phones and how your athlete or teen views their own habits on their devices and social media.
Reinforcement: Give your kids positive verbal reinforcement when they are not on their phones without being sarcastic or condescending.
Reward: Offer your athlete or teen a reward for choosing other activities over screen time and/or social media. These are three easy tips for you to help create awareness, boundaries and behavioral screen time changes. Need help with social media and screen time? Reach out to me at info@teamsm2.com.
Keeping it local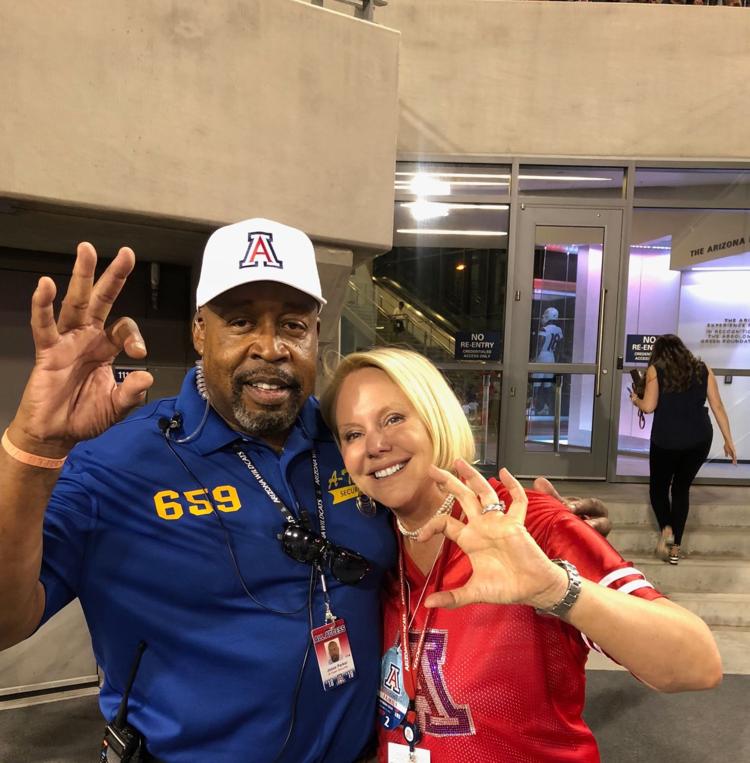 "It takes a village" is more than a saying. Nobody knows that better than former Rincon High School and University of Arizona students Jessie Parker and Andy Brown. Parker and Brown are the president and vice president of A-Team Security & Event Services, the security company that works Arizona football games. The company has been keeping Tucsonans safe for 20 years. I first noticed the A-Team on Saturday, when a woman wearing an A-team vest spent an extra minute or two complementing our daughter, Charli, on her Wildcat faux tattoos and gear. Her human touch made Charli's night and a difference to us both. Please be sure to thank these awesome comrades when you see them!
About Carrie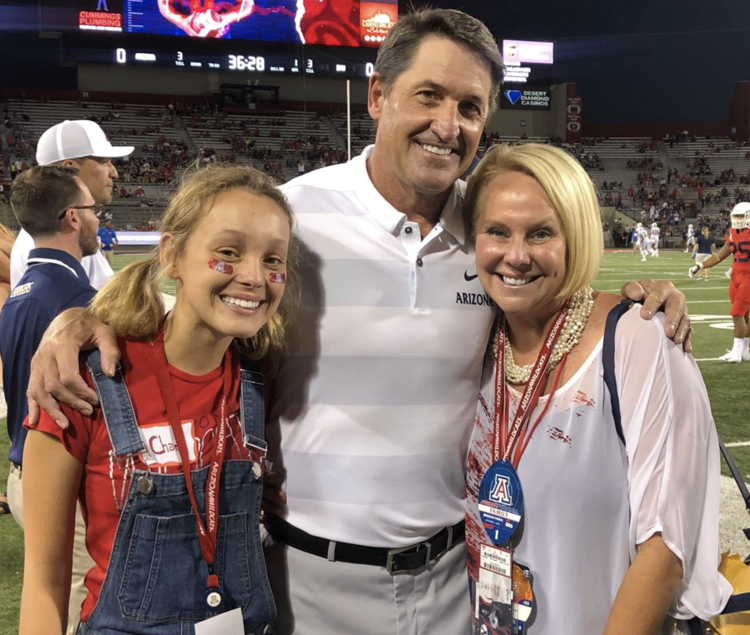 Tucson native Carrie Cecil is a sports industry insider who handles crisis and reputation management for collegiate and professional sports head coaches, athletic directors, athletes, league commissioners, general managers and more. She is a leading digital and social media educator and speaker who has authored books, penned news and editorial columns — including "Notes From Lot S" for The Tennessean — and has contributed to television shows for ABC and Lifetime Television.
She and her husband Chuck, a former UA and NFL standout who is now the UA's senior defensive analyst, live in Tucson with their daughter. Find her on Twitter @carriegcecil and using the #WeareWildcats hashtag, or email her at carriesredzone@gmail.com.