Carrie Cecil's Red Zone: On learning from losses, Kaepernick's campaign, good deeds
Carrie checks in to talk about multiple football and family topics.
Learning from losses: It's how the Cecil people cope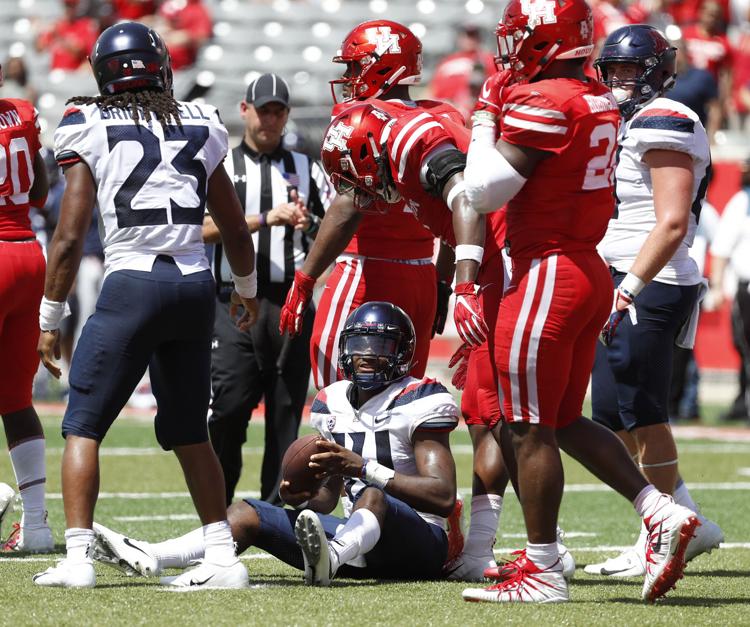 When you're in a football family, you thank the sweet Lord for a new week after a loss.
In the Cecil house, we are conditioned to learn what we can from mistakes and turn those mistakes in to victories. It's our people's way of coping. Arizona's loss to Houston was no different. Yes, it was brutal — I am not going to lie. Like many Tucson fans I watched the game on TV. I was holed-up in the Westin Hotel in Indianapolis after wrapping up a leadership teaching session at NCAA headquarters. As I flew home that night I read a lot of the media coverage about Arizona and felt heartbroken for our student-athletes. I sat quietly watching Khalil Tate's postgame press conference and all I could think was, "He's only 19 years old with the weight of us all on his shoulders." It really hit me that we're not in the NFL anymore. There, players are grown men paid to work full-time at the job of winning football games. These are 18-to-20-year-old full-time students juggling campus, papers, tests, girls, challenges, life and playing football 20 hours a week.
Chuck picked me up at the airport at 9:30 p.m. still in his travel suit as he had gone from landing in Tucson directly to the Lowell-Stevens Football Facility to watch the game film. Although Chuck's not a coach, he's a competitor, and any insights he can find to help our Wildcats, he's willing to grind away. As we drove home in the big red Dodge Ram holding hands in silence, I tried to make small talk about my observations. He smiled and gently reminded me, "Our guys are playing their hearts out because they love the game, and tomorrow they may be a doctor, lawyer, pilot or in the NFL, we don't know. What we do know is that we need to keep reminding them that getting knocked down in life is a given but getting up and moving forward is a choice — win or lose — on or off of the field."
I hope we can all rally this weekend for the game against Southern Utah because your support in the stands is vital to our athletes, coaches, and my hubby's morale and success. We are Wildcats!
It's Motivation Monday and time to power through. Start strong. Finish Strong. STAY POSITIVE. That is all... #WeAreWildcats #BearDown #NoFear @ArizonaFBall @AZATHLETICS #Tucson pic.twitter.com/HZmYZHSSng

— Chuck Cecil (@chuckcecil26) September 10, 2018
In the biz
Like it or hate it, Nike knew exactly what it was doing. The controversial "Just Do It" campaign is narrated by Colin Kaepernick and is set to feature other athletes such as LeBron James, Lacey Baker, Shaquem Griffin, Odell Beckham Jr. and Serena Williams. A report from Edison Trends said the company's online sales grew 31 percent between the Sunday of Labor Day weekend to Tuesday. And, post Nike premiering the Kaepernick spot on Twitter, the sports brand received more than $43 million in media exposure in less than 24 hours. Although we saw negative brouhaha on social media platforms, actual social media forensics showcased that the majority of the audience sentiment was positive or neutral.
What I do wish is that the provocative release strategy wouldn't have overshadowed what is a completely beautiful 2-minute 5-second spot encouraging kids and adults of all ages, sizes, colors, genders, backgrounds and those with disabilities to dream big, bigger than they can imagine, and "Just Do It" as it's got a fantastic message for all of us. 
Tech talk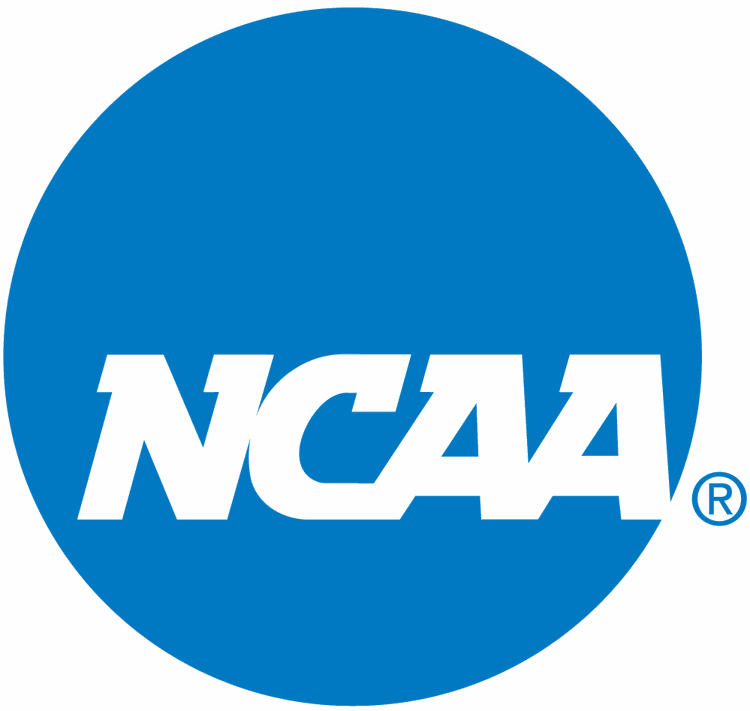 Staying on the topic of social media forensics, one of the highlights of my teaching at the NCAA to elite basketball players was showing them how digital forensics actually work. As parents, coaches or even teachers we tell our young people, "Everything lasts forever," but most folks have absolutely no idea how that happens. This past week, I was able to use technology to pull an athlete's social media posts from old accounts, fake accounts and current accounts. I let them watch how we filter their social media for inappropriate language, violence, racism, drugs, alcohol, even strip-club check-ins to really look under the hood of their behaviors on social media and provide a solid risk-analysis to NBA clubs, future employers and more. Needless to say, it got their attention. Too many of these kids don't understand the basic best-practices of social media and how their data or what they say on social media can make or break their futures. Need help developing your athlete or kids in to solid digital citizens? Feel free to reach out at info@teamsm2.com.
Feeling good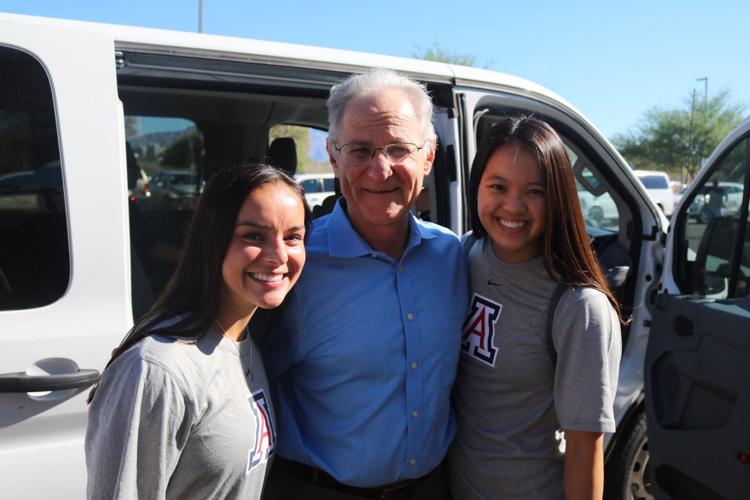 I am absolutely loving how the Arizona athletic department's community relations team is helping student-athletes to serve in our community with the Cats Give Back initiative. The cool program encourages student-athletes and staff to give back to our local community during the course of week both in the fall and spring! This week alone, various teams are volunteering at local nonprofits like Boys & Girls Clubs, Diamond Children's Hospital, TMC for Children, Copper Canyon Alzheimer's Special Care Center and Booth Fickett Elementary School and Steps to Success with the City of Tucson Mayor's Office just to name a few. UA GymCats Jenny Leung and Adra Parks visited homes alongside mayor Jonathan Rothschild to help encourage students to come back and finish their high school education.
Want a Wildcat student-athlete to volunteer for your non-profit event or school? Submit an online request at ArizonaWildcats.com/outreach.
About Carrie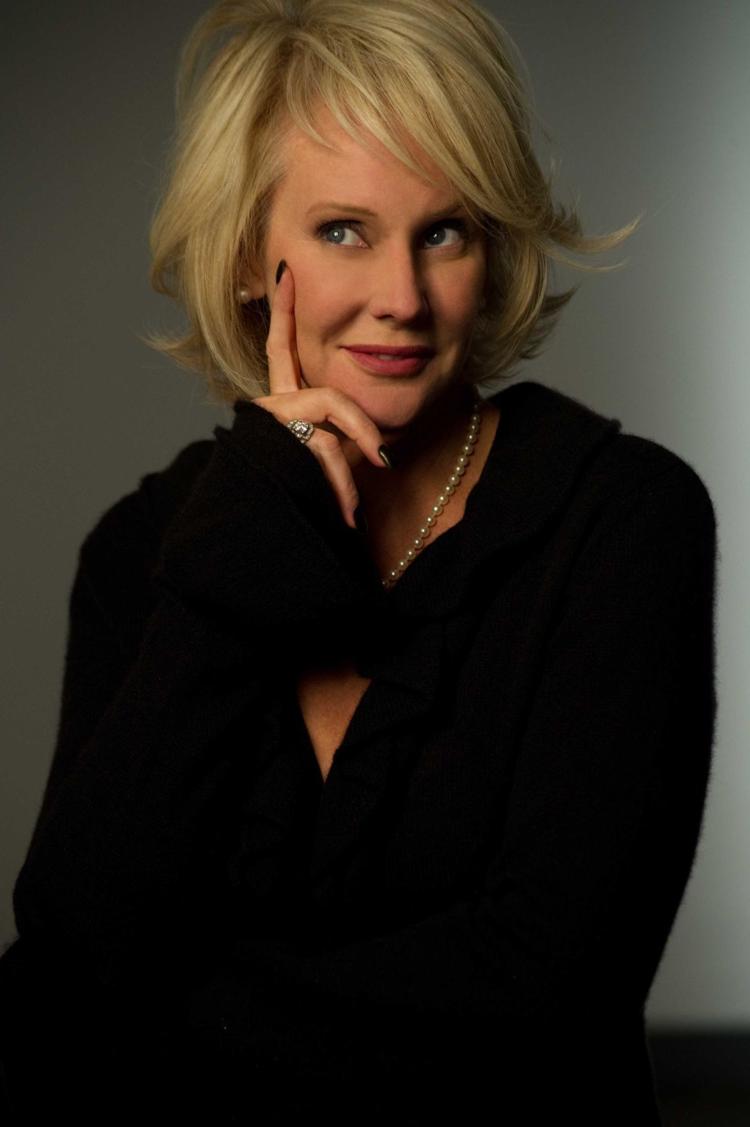 Tucson native Carrie Cecil is a sports industry insider who handles crisis and reputation management for collegiate and professional sports head coaches, athletic directors, athletes, league commissioners, general managers and more. She has authored books, penned news and editorial columns including "Notes From Lot S" for The Tennessean as well as contributing to television shows for ABC and Lifetime Television.