Many of you know Arizona football legend Chuck Cecil — but you may not know his wife, Carrie. Carrie is a sports industry insider who handles crisis and reputation management for collegiate and professional sports head coaches, athletic directors, athletes, league commissioners, general managers and more. She has authored books, penned news and editorial columns including "Notes From Lot S" for The Tennessean as well as contributing to television shows for ABC and Lifetime Television.
Carrie, a Tucson native, will write a weekly column for the Star during the football season. Call it The Red Zone. Here's what to expect: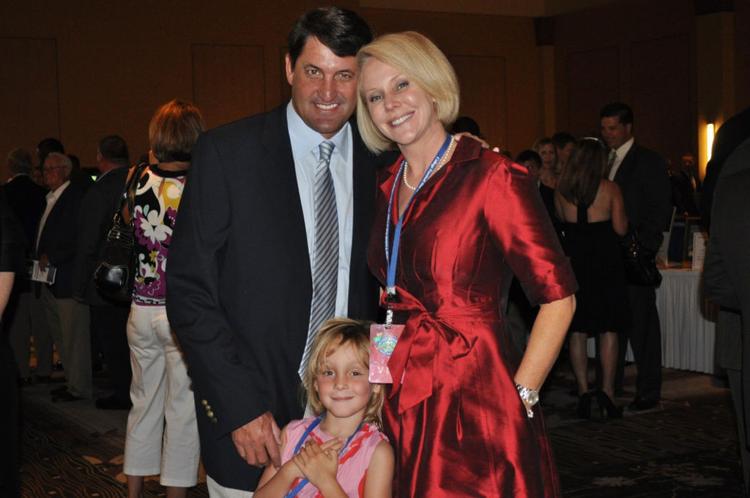 What can our readers expect from Carrie's column?
A: "I hope to bring bite-sized insights on sports business from across the country sprinkled with spicy local flavor, and of course a little of life with No. 6."
Speaking of No. 6, how did you and Chuck meet?
A: "Chuck and I met at the U of A. Ugh, so long ago. I was looking for an apartment in his complex and he showed me to the manager's office. He asked me on a date to an Arizona basketball game and the rest is history — like many Wildcats fans, I fell madly in love with him 30-plus years ago."
People might not know that you're a Tucson girl — what's it like being back?
A: "It's always been our goal to come back to Arizona football. Chuck's top three priorities in life are God, family and the Wildcats. The people here have been incredibly welcoming and supportive. I think they look at Chuck as a 'son' of Tucson, so I get good kibbles that go along with that love from the community."
Tell us about your career in crisis management and technology and what you do.
A: "I am a fixer. For those who watch 'Scandal,' I am like the Olivia Pope of sports. I help athletes, coaches, ADs, commissioners to tell their story in times of crisis, litigation or reputation attacks. I believe athletic leaders trust me because I live in their world. I deeply understand the media, and how today, reputations are massively at risk by a uniformed mob mentality on social media. I am blessed to speak and teach on the subject around the country. Teaching is my favorite part of the job!"
Tell us something about Chuck that we don't know?
A: "He's much nicer than me — really, he is. He doesn't swear, he doesn't drink, and he has the uncanny ability to embrace people where they are at with no judgment. Honestly, he is the most positive man I've ever met, but I guess that goes with being a good coach and staying happily married."