Editor's note: Each week throughout the football season, we'll take an in-depth look at the Arizona Wildcats from a statistical perspective. Here's the premier edition of "Cats Stats."
The season is still a couple of days away for the Arizona Wildcats, so hope and optimism abound. In the case of the UA defense, there are legitimate reasons to believe improvement is coming.
First-year coach Kevin Sumlin cited two factors when asked what makes him feel confident in the defense: continuity and experience.
Both are quantifiable. The numbers show just how far the Wildcats have come in defensive coordinator Marcel Yates' two-plus years in Tucson.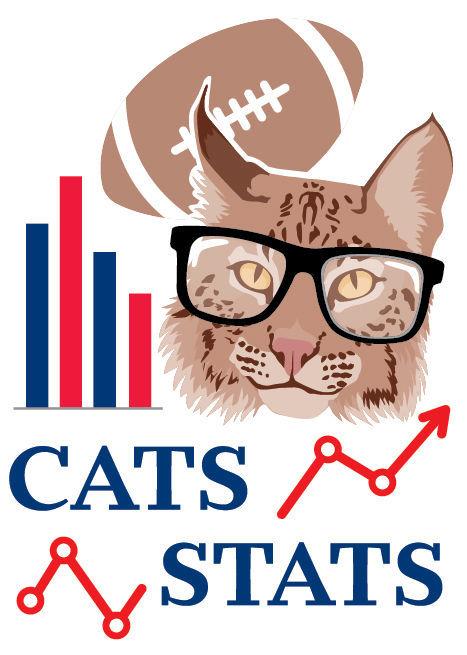 To measure continuity, we looked at games played under Yates. We limited it to the starting lineups for Week 1 in each of his first two seasons, plus the projected lineup for BYU on Saturday night.
In 2016, no one had played a game under Yates. He was new, and the system was new.
The defense had its best game in the opener — against BYU, coincidentally — allowing a season-low 18 points. It got progressively worse, as injuries, insufficient depth and a lack of size conspired to undermine the unit.
In 2017, the Week 1 lineup featured 84 games played under Yates. That group included five full- or part-time returning starters; transfer Dereck Boles, who played for Yates at Boise State in 2015; and three true freshmen.
Another rookie, linebacker Colin Schooler, eventually would join them and become the Pac-12 Defensive Freshman of the Year. Classmates Tony Fields II and Kylan Wilborn also would earn postseason accolades. Although the defense improved in some areas, such as takeaways and three-and-outs, its overall performance left Yates and his charges unsatisfied.
If the players were still trying to get a feel for Yates and his scheme last year, that shouldn't be the case anymore. The projected starting lineup for Saturday features a whopping 189 games played under Yates. Only one player, defensive tackle PJ Johnson, hasn't played for Yates. Johnson arrived in January from City College of San Francisco.
Johnson is also the only defender who's projected to start who hasn't played in a game with his current teammates. Sumlin can sense that the defense has a chemistry that the offense — which is learning a new scheme and breaking in a new group of linemen — hasn't developed quite yet.
"We're in the same playbook," Wilborn said. "We're still adding new things and doing a lot of new stuff, but those guys (on offense) have to make a bigger jump than the defense."
Said cornerback Lorenzo Burns: "I believe a team, especially a defense, if they have experience with each other, if they're comfortable with each other and they know how to push each other and they know how to address each other as far as making adjustments on the field … you can make great strides. You can shut down offenses because you're playing as one."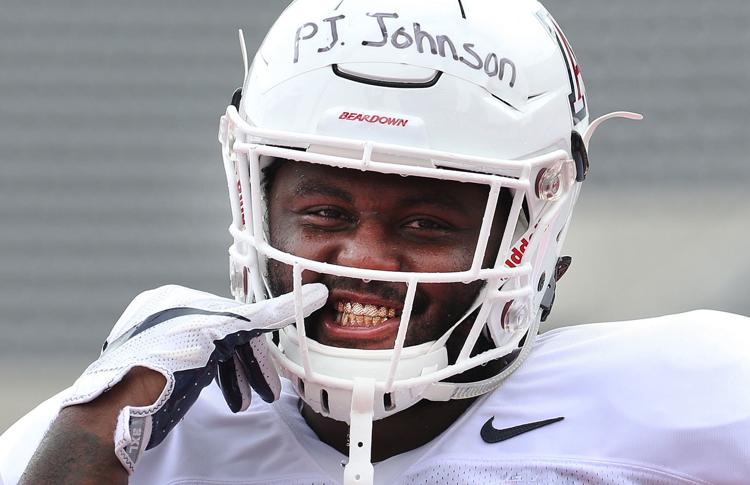 For the experience component, we looked at career starts for the 2016, '17 and '18 Week 1 lineups.
In '16, the defense actually had a decent amount of experience: 87 career starts. Only two players, defensive end Justin Belknap and defensive back Dane Cruikshank, hadn't started a Division I game.
In '17, the defense took a step backward in that regard. With those three freshmen (Fields, Wilborn and safety Scottie Young Jr.) in the lineup — plus Burns, a redshirt freshman at the time with no starting experience — the defense had only 60 career starts.
This year's projected lineup for the opener has 143 total starts — almost as many as the previous two years combined. Senior safety Demetrius Flannigan-Fowles leads the way with 26 career starts, followed by senior cornerback Jace Whittaker (23) and redshirt junior Belknap (22).
Sumlin is a big believer that no experience is quite like game experience.
"There's no doubt that you get better by playing," he said.
Whittaker explained it like this: "At first you don't really know what you're doing. You just go out there and do what you're told. Now everybody (has a) grasp of it and they can add their twist to it and play football."
Yates went young last year knowing there would be bumps along the way. As difficult as it is to do in this business, he assembled the defense with the future in mind.
"I thought that playing so young, getting that experience would help us out in the long run," Yates said. "Having those guys out there, it made them grow up a lot quicker. There's still some growing pains there, but they're getting better each day."
As Sumlin has noted several times, last year's freshmen are this year's sophomores. Wilborn, among others, has described the familiar sensation of the game "slowing down" in Year 2.
"If that's the case," Sumlin said, "then we ought to be a little better than we were last year."
Maybe more than a little.
---
Wildcats release Week 1 depth chart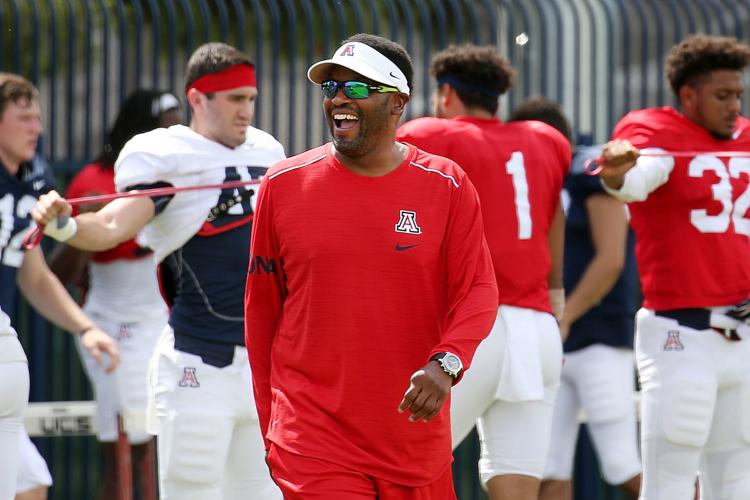 The Arizona Wildcats have released their Week 1 depth chart. Players considered to be starters are listed in bold italics:
Wide receiver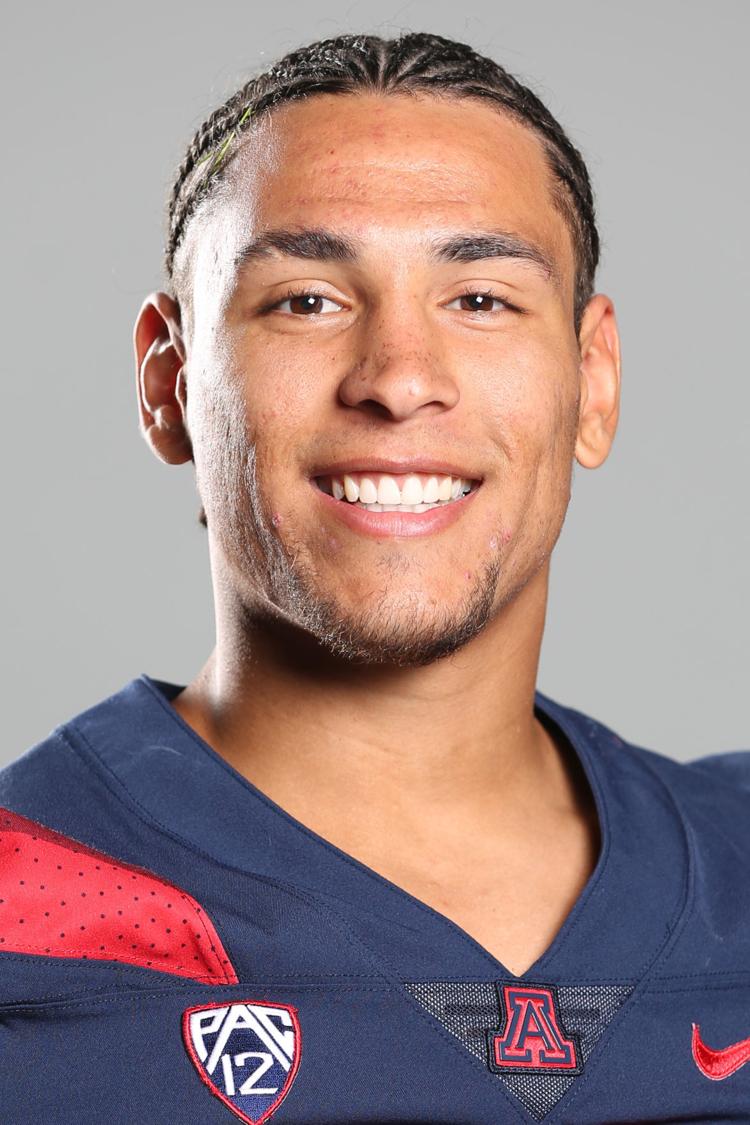 19 Shawn Poindexter 6-5 218 RS Sr.
1 Drew Dixon 6-3 210 RS Fr.
88 Tre Adams 6-3 190 Fr.
Slot receiver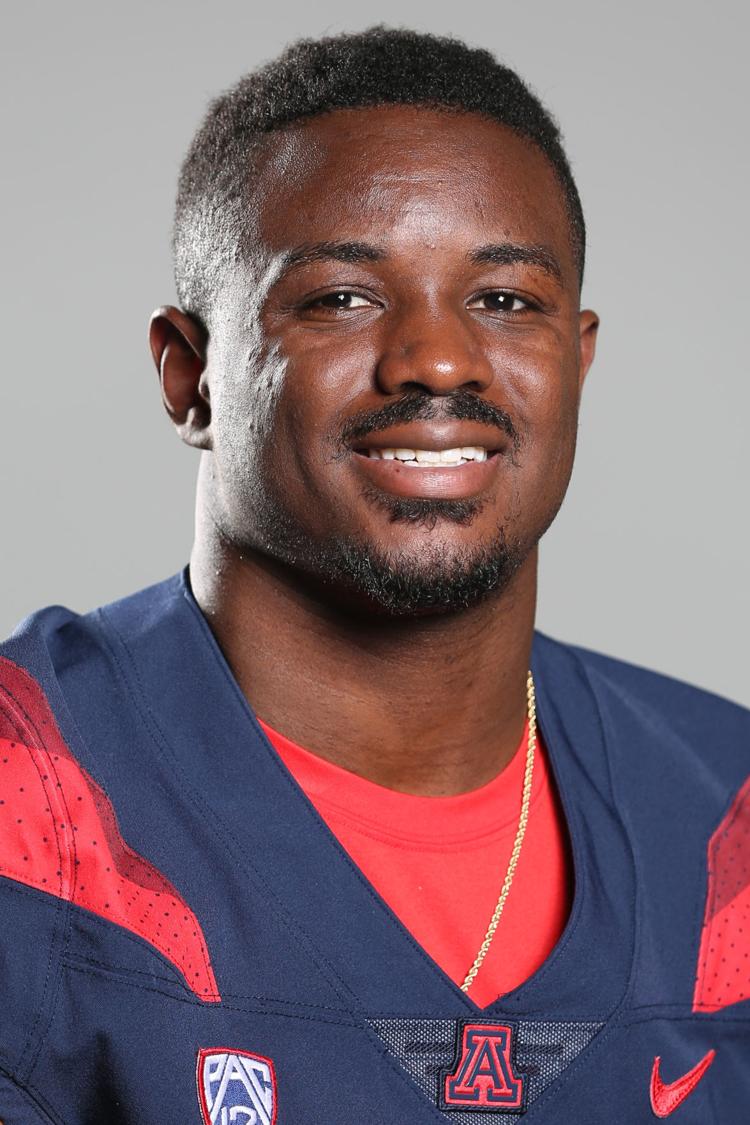 6 Shun Brown 5-10 188 Sr.
86 Stanley Berryhill III 5-9 172 RS Fr.
83 Jailen Bailey 5-10 163 Fr.
Tight end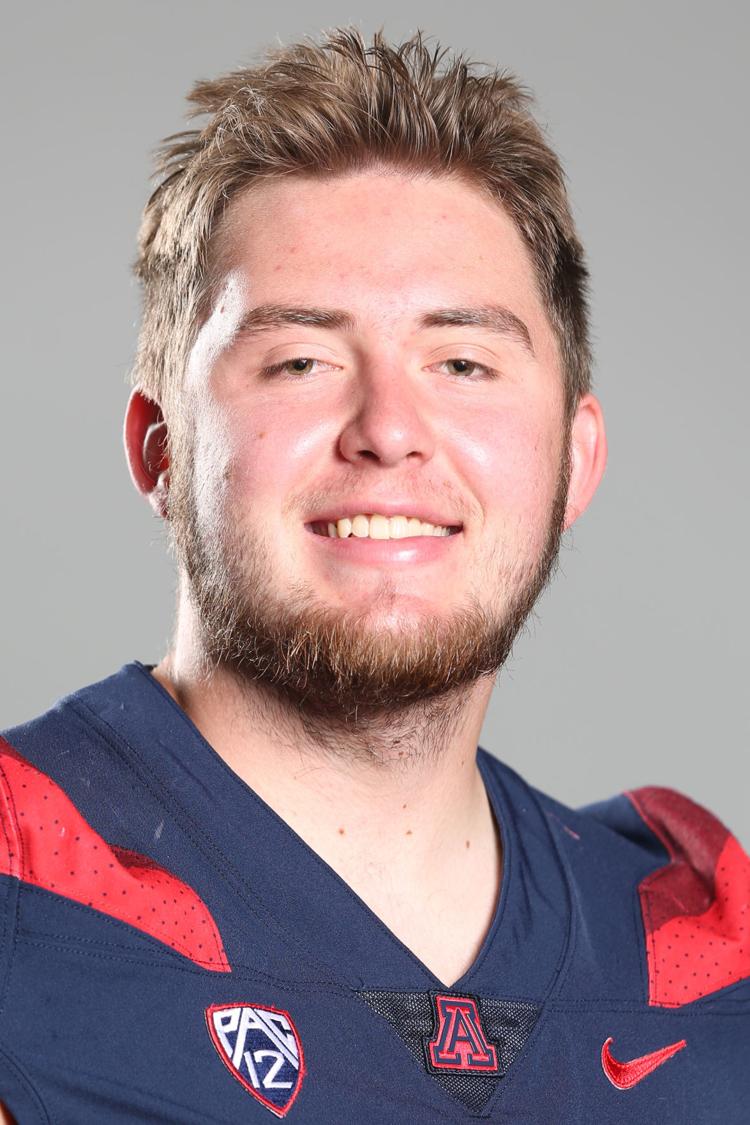 81 Bryce Wolma 6-3 252 So.
OR 85 Jamie Nunley 6-5 231 RS So.
OR 80 Jake Peters 6-4 222 Fr.
Left tackle
58 Layth Friekh 6-5 297 Sr.
78 Donovan Laie 6-4 318 Fr.
NOTE: Freikh will miss the first two games following an NCAA ruling.
Left guard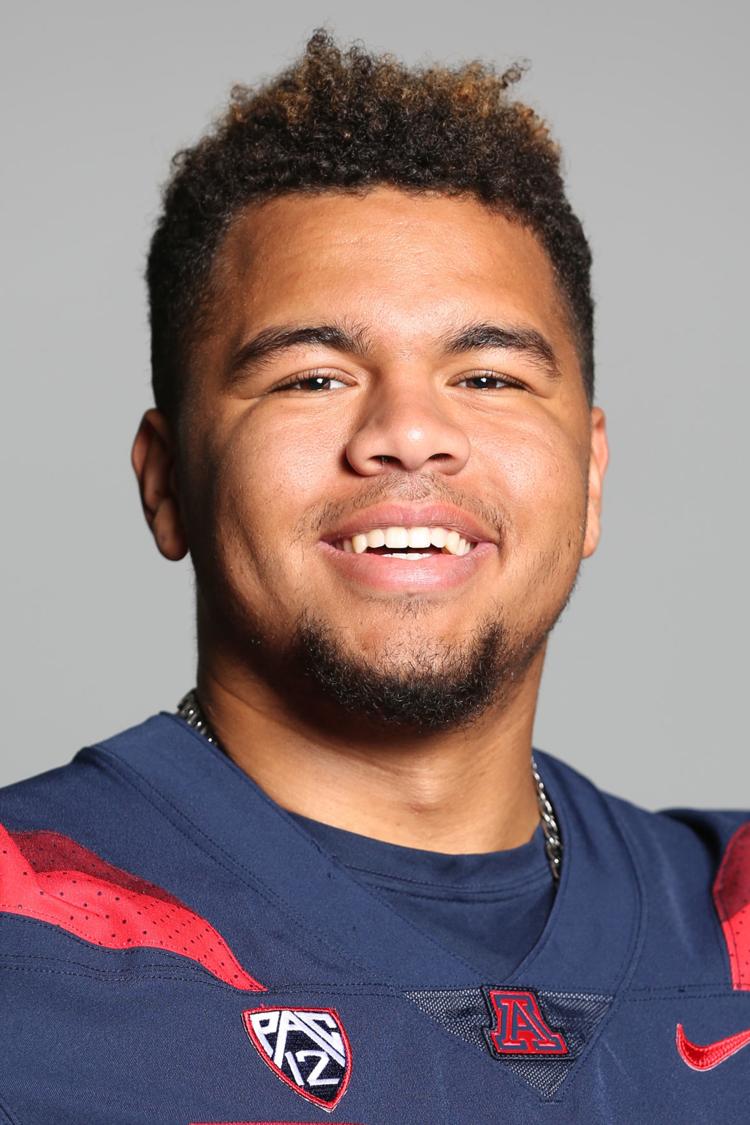 70 Tshiyombu Lukusa 6-5 308 RS So.
75 Michael Eletise 6-3 323 RS So.
Center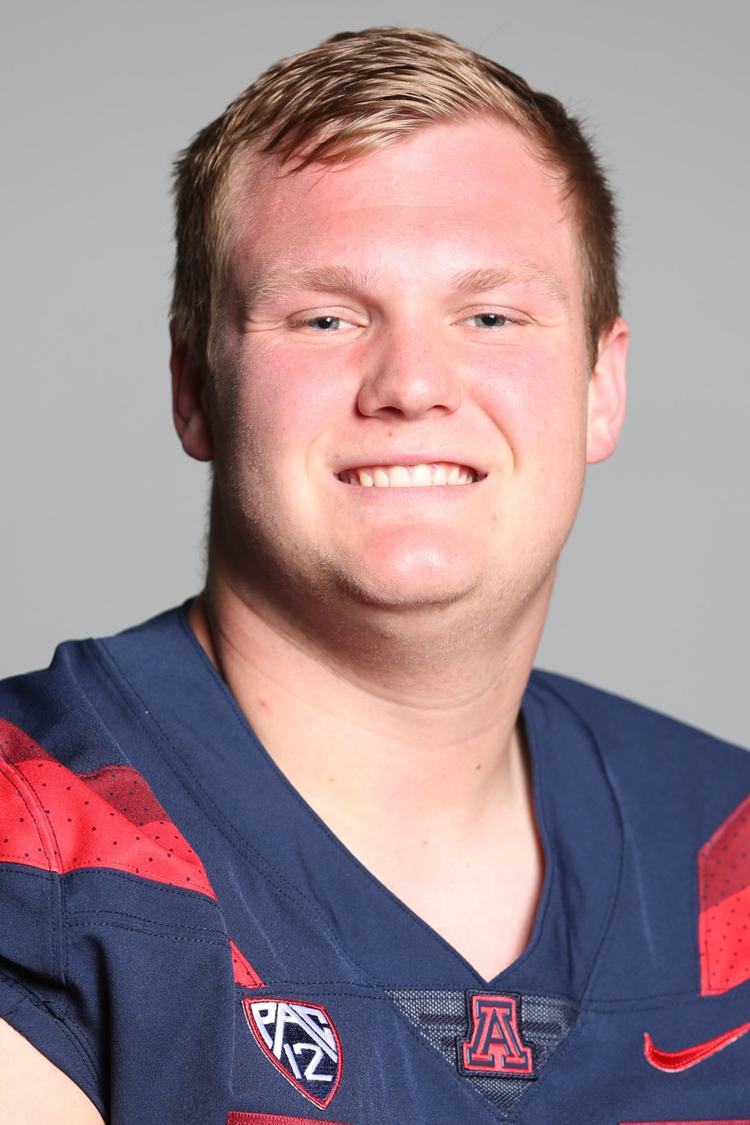 50 Josh McCauley 6-3 292 RS So.
63 Steven Bailey 6-3 318 Jr.
Right guard
4 Bryson Cain 6-4 306 RS So.
53 Jon Jacobs 6-4 301 RS So.
Right tackle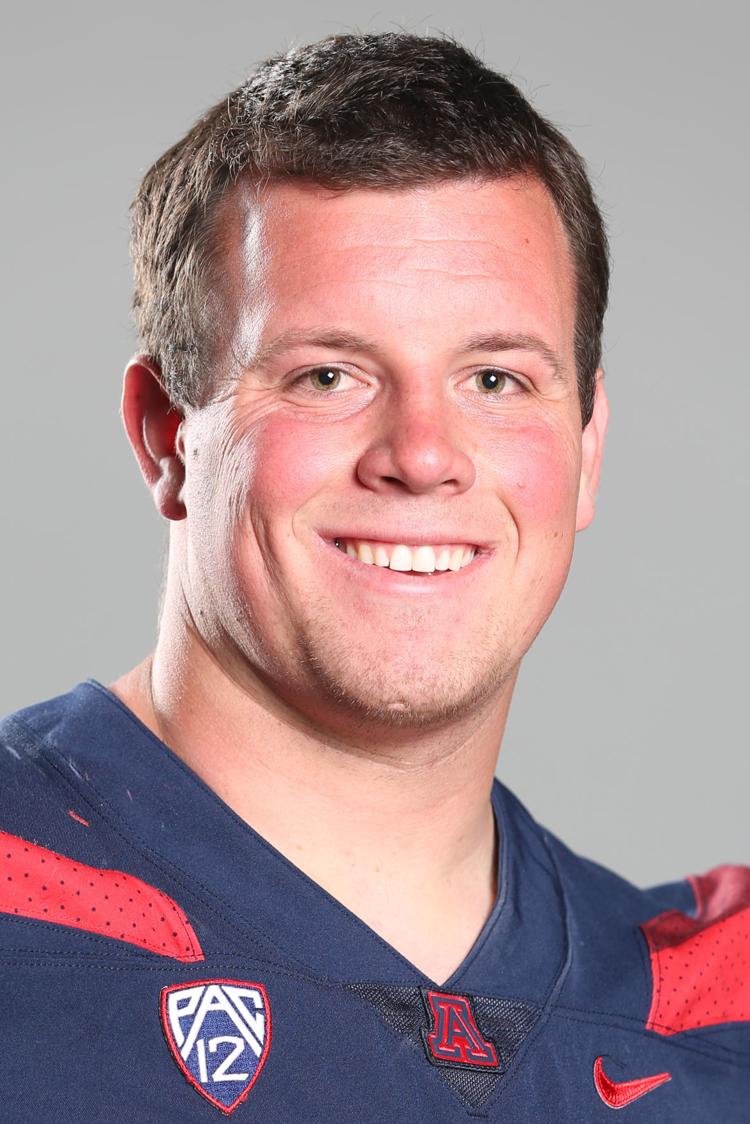 76 Cody Creason 6-4 294 RS Jr.
72 Edgar Burrola 6-5 287 RS Fr.
Slot receiver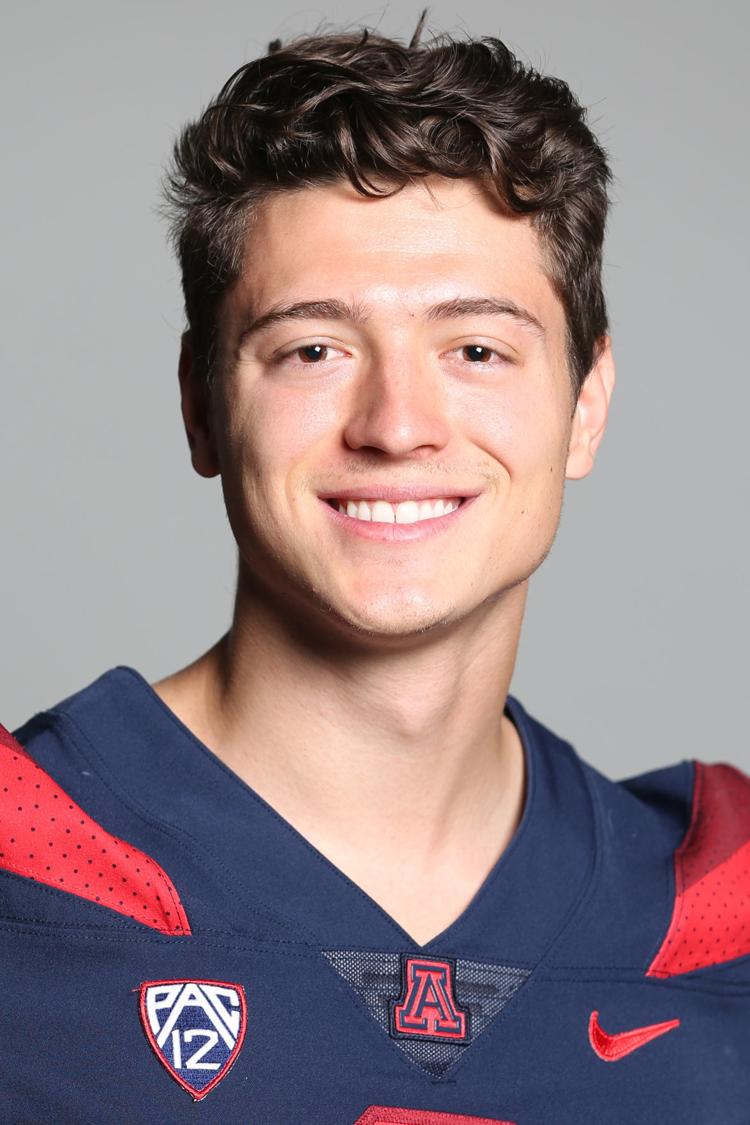 9 Tony Ellison 5-11 189 RS Sr.
5 Brian Casteel 6-0 210 So.
82 Zach Williams 6-2 224 Fr.
Wide receiver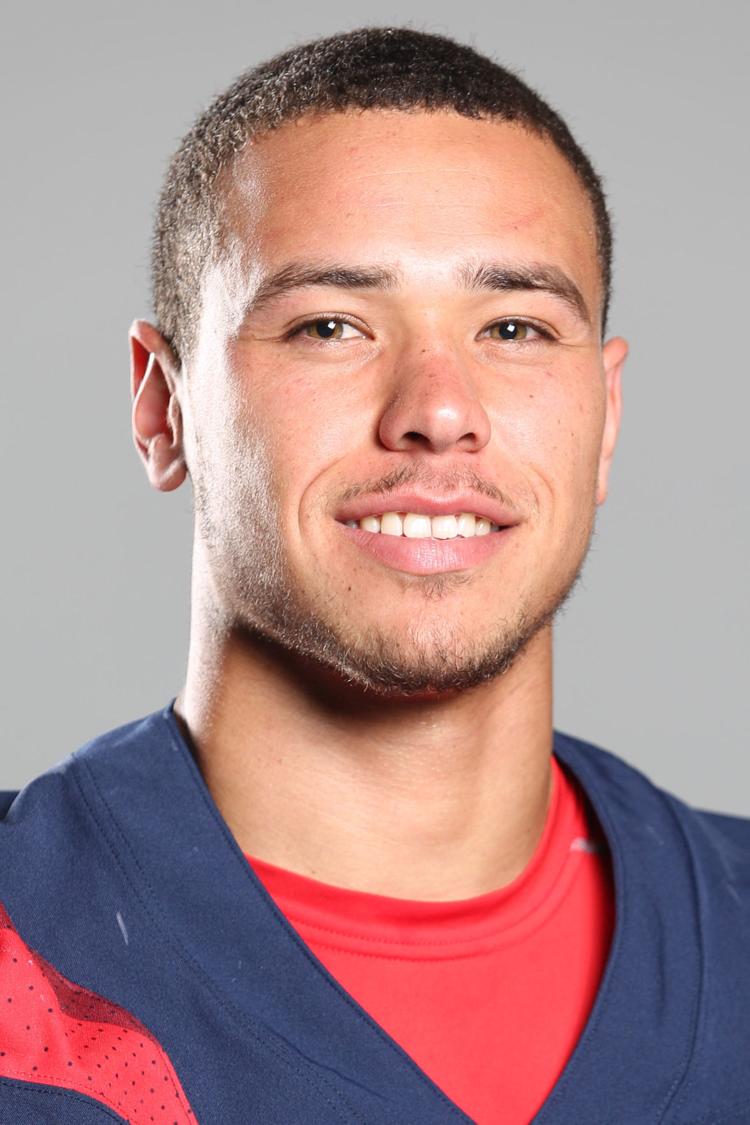 18 Cedric Peterson 5-11 193 RS Jr.
7 Devaughn Cooper 5-10 175 RS So.
40 Thomas Reid III 6-2 204 RS So.
Running back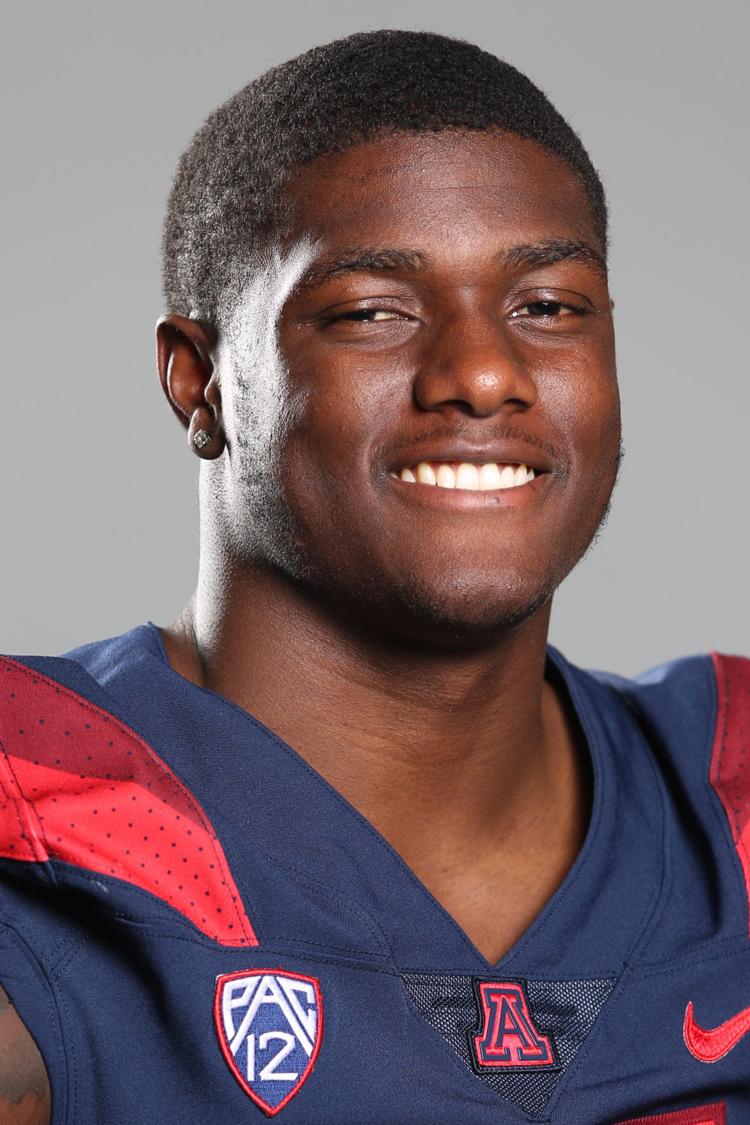 21 J.J. Taylor 5-6 184 RS So.
23 Gary Brightwell 6-1 206 So.
25 Anthony Mariscal 5-10 212 RS Jr.
Quarterback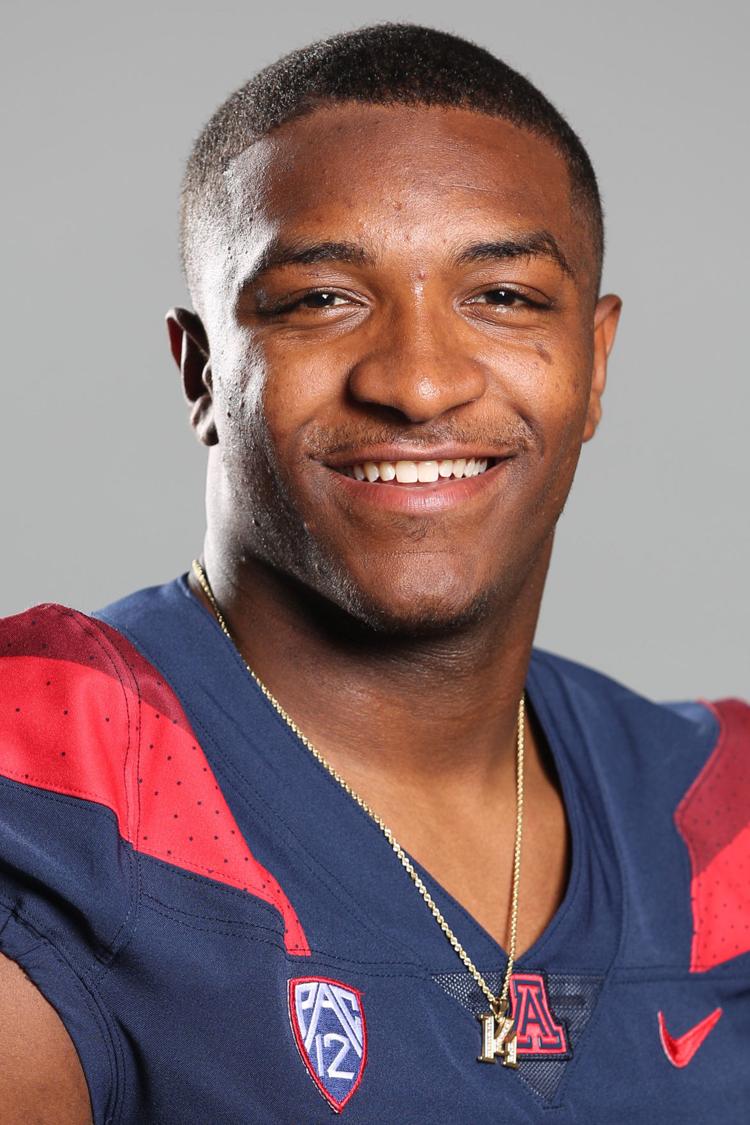 14 Khalil Tate 6-2 215 Jr.
11 K'Hari Lane 6-1 222 RS Fr.
OR 4 Rhett Rodriguez 6-0 201 So
OR 10 Jamarye Joiner 6-1 210 Fr.
OR 12 Kevin Doyle 6-3 210 Fr.
Defensive end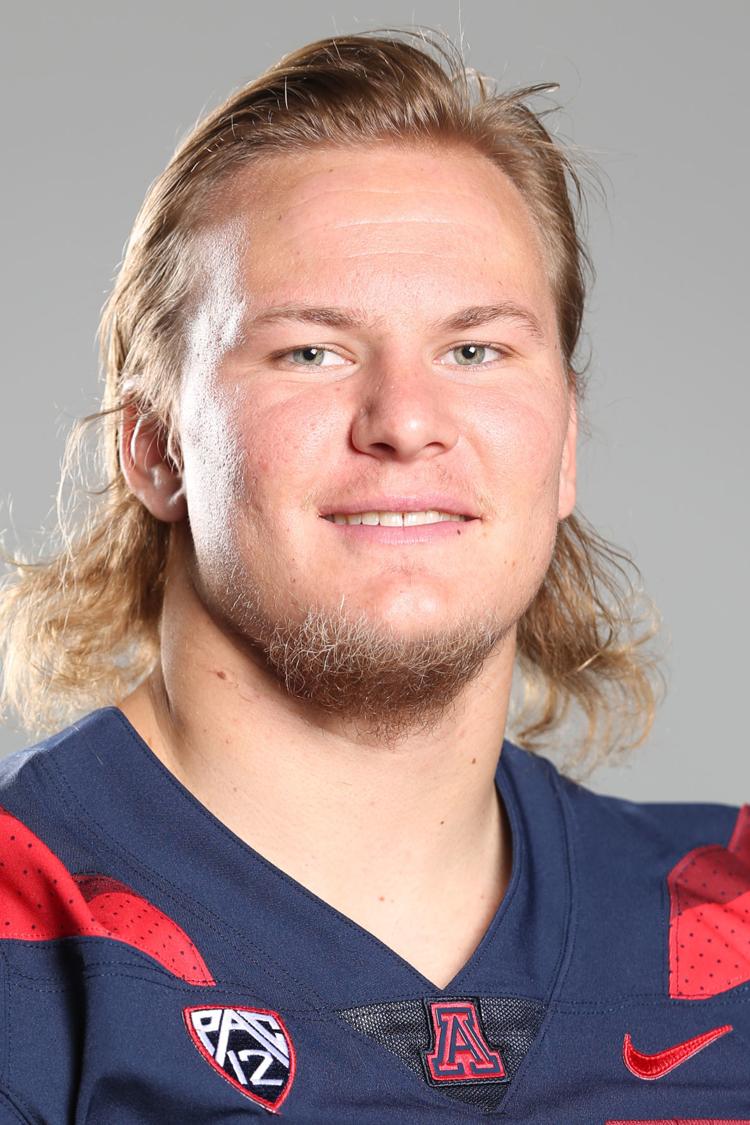 86 Justin Belknap 6-3 259 RS Jr.
12 JB Brown 6-3 263 So.
81 Jalen Cochran 6-3 263 RS So.
Nose tackle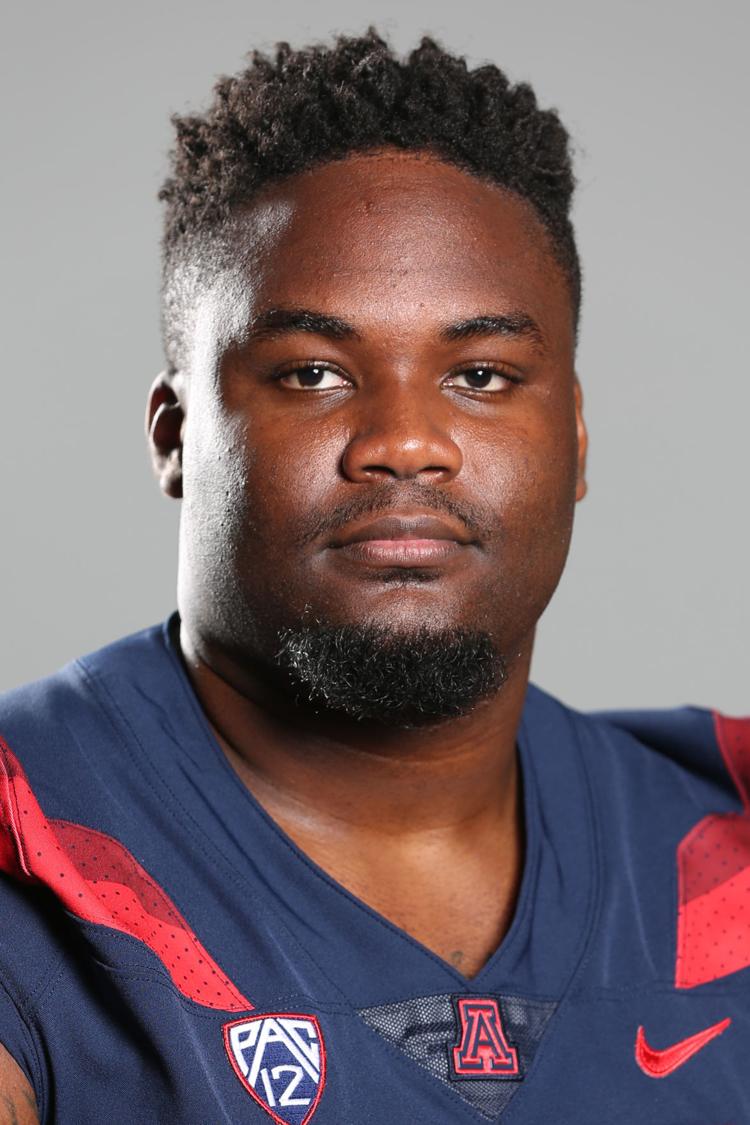 99 Dereck Boles 6-2 306 RS Sr.
60 Mykee Irving 6-3 337 Fr.
Defensive tackle
52 PJ Johnson 6-4 335 RS Jr.
91 Finton Connolly 6-5 301 RS Jr.
44 Kurtis Brown 6-1 291 So.
Stud
14 Kylan Wilborn 6-2 248 So.
49 Jalen Harris 6-4 230 RS Fr.
51 Lee Anderson III 6-1 243 Jr.
'Mike' linebacker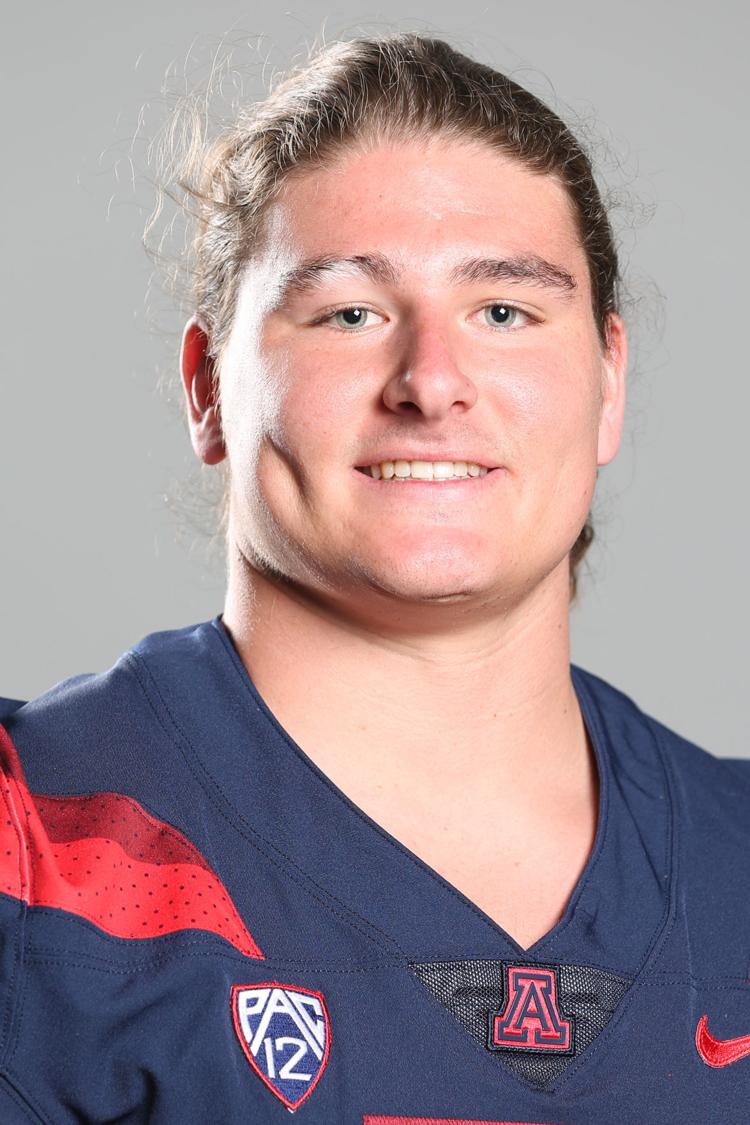 7 Colin Schooler 6-0 236 So.
34 Jacob Colacion 6-1 226 RS So.
'Will' linebacker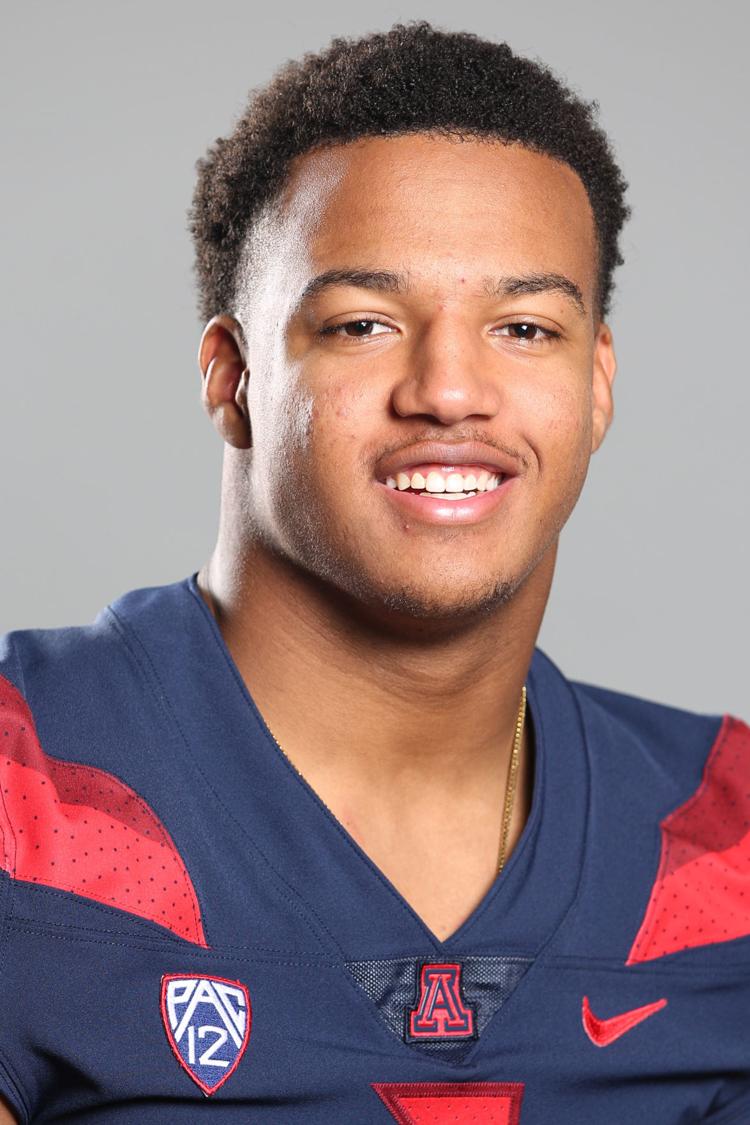 1 Tony Fields II 6-1 230 So.
26 Anthony Pandy 6-0 225 So.
45 Issaiah Johnson 6-1 235 Fr.
Spur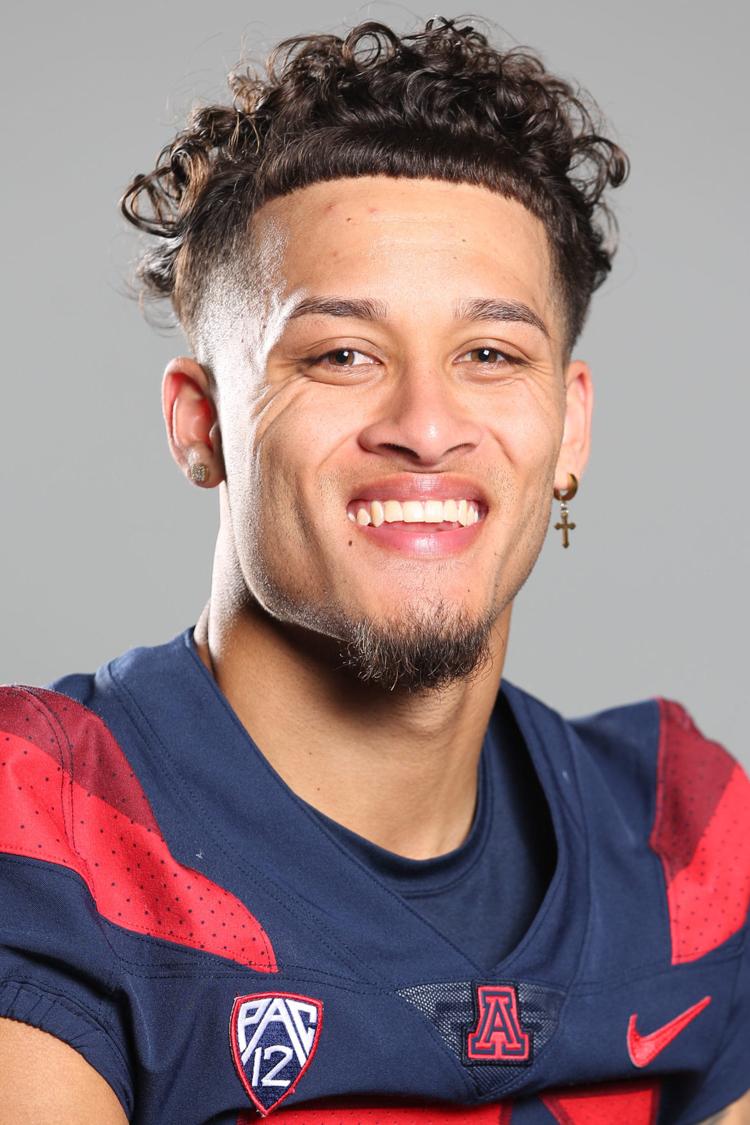 31 Tristan Cooper 6-1 194 Jr.
OR 37 Xavier Bell 6-2 196 RS Fr.
OR 9 Dayven Coleman 6-2 216 Fr.
Bandit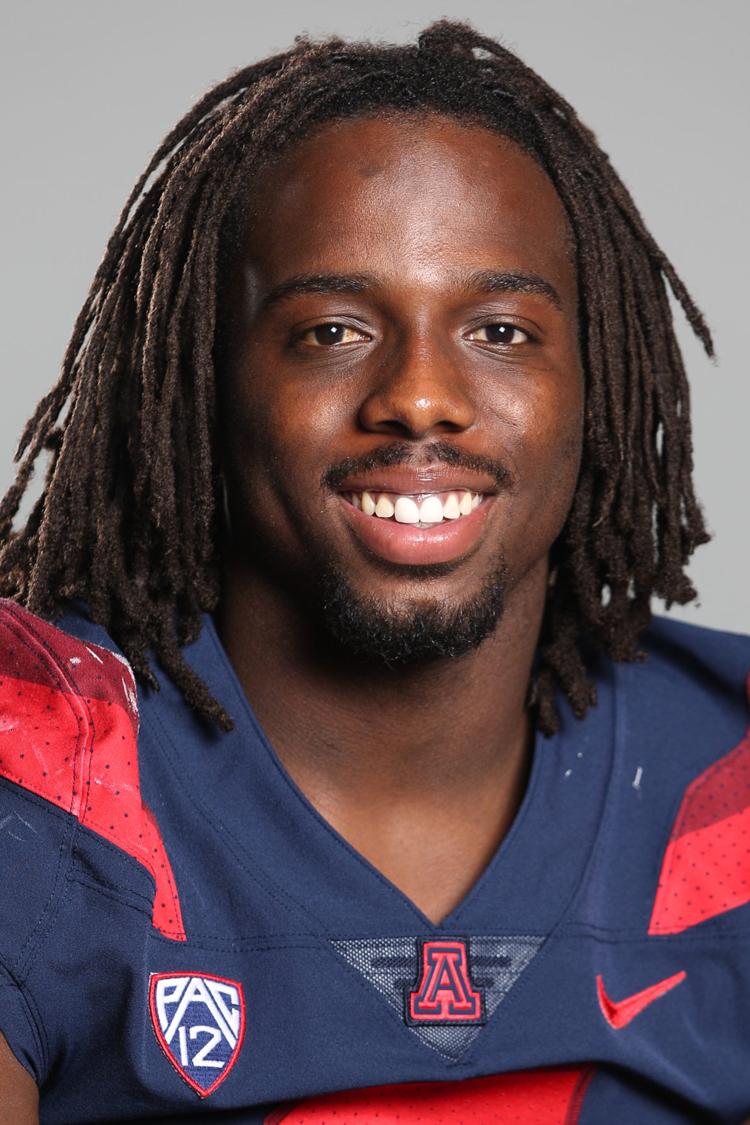 6 Demetrius Flannigan-Fowles 6-2 209 Sr.
5 Christian Young 6-1 209 Fr.
OR 13 Chacho Ulloa 5-11 194 Jr.
Boundary corner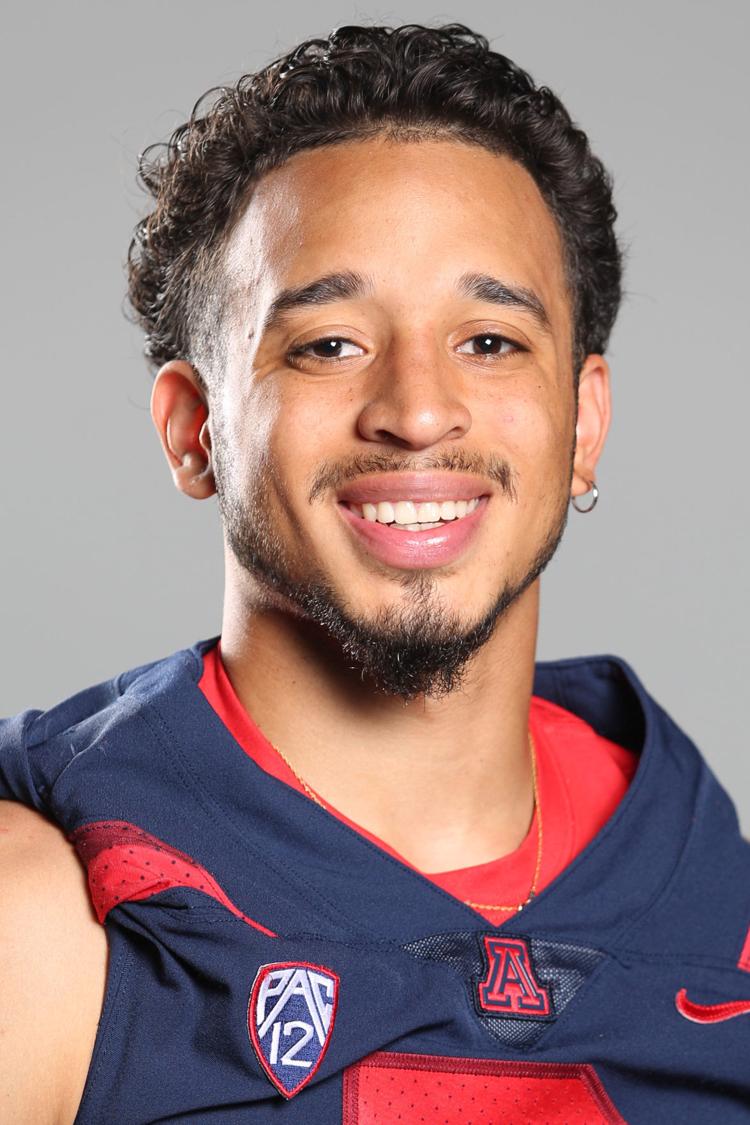 2 Lorenzo Burns 5-10 181 RS So.
OR 11 Troy Young 6-0 214 So.
OR 15 McKenzie Barnes 6-1 178 Fr.
Field corner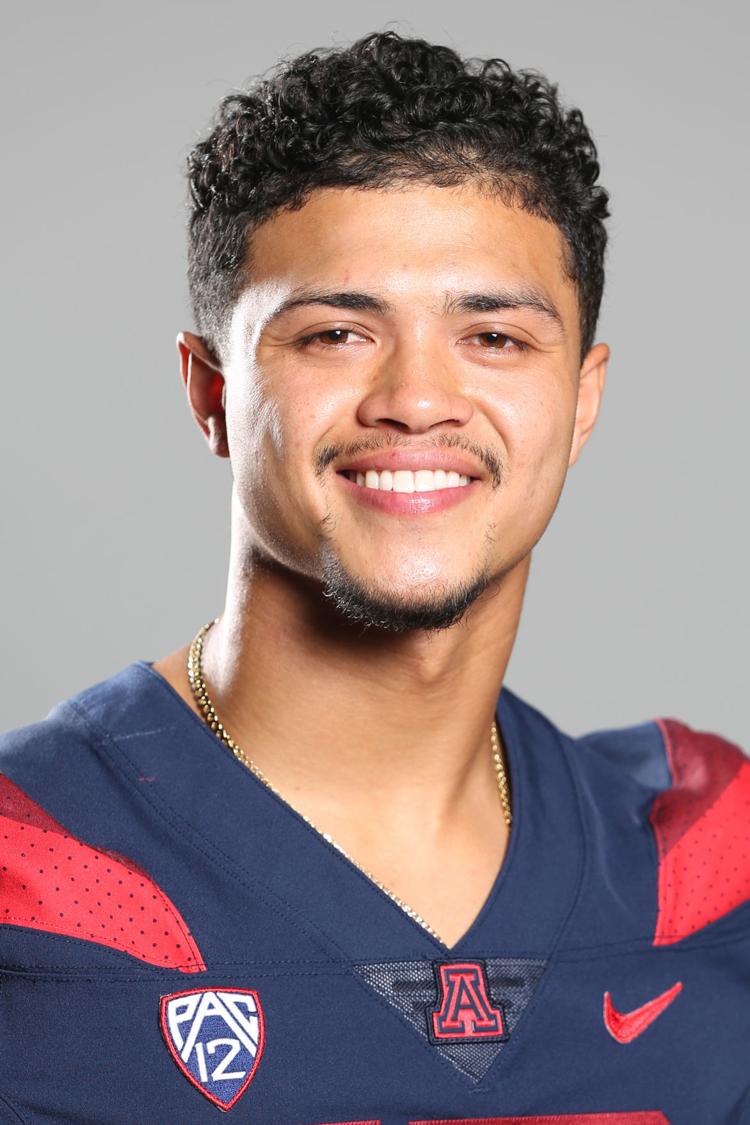 17 Jace Whittaker 5-11 189 Sr.
8 Tim Hough 5-11 195 Gr.
20 Azizi Hearn 6-1 193 RS Fr.
4 Antonio Parks 5-10 204 RS So.
Free safety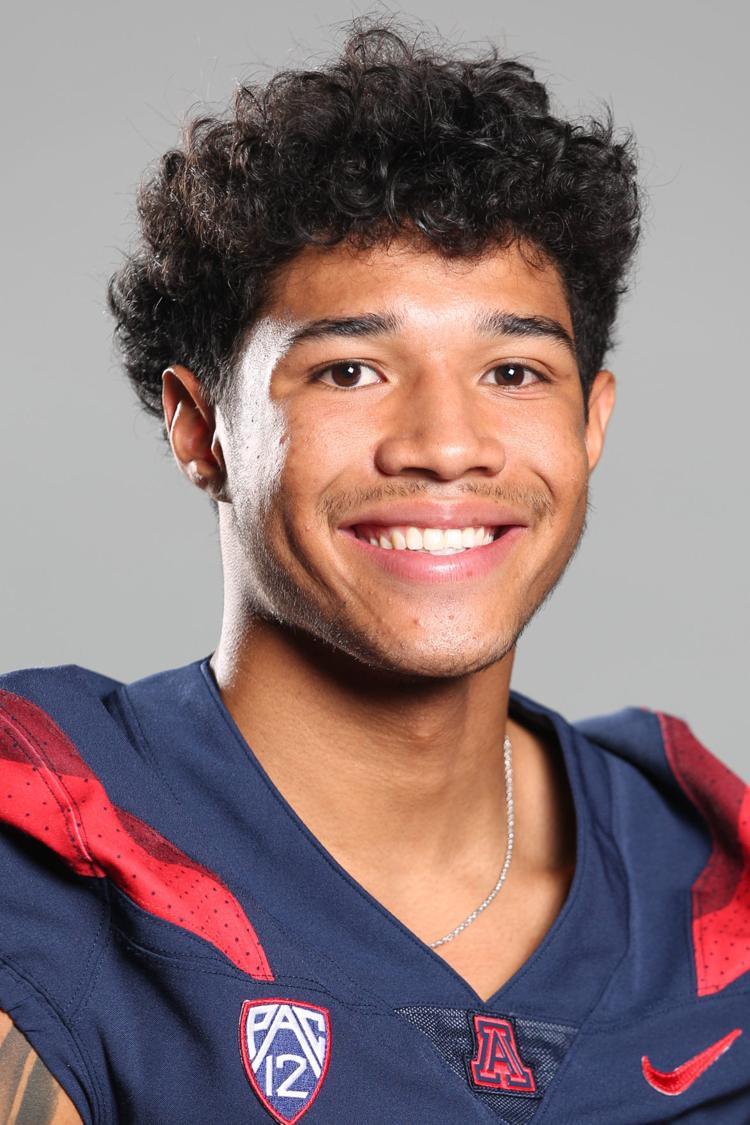 21 Isaiah Hayes 6-0 191 RS So.
OR 19 Scottie Young Jr. 5-11 195 So.
OR 3 Jarrius Wallace 6-1 180 RS So.
NOTE: Young is suspended for the BYU game for violating team rules
Placekicker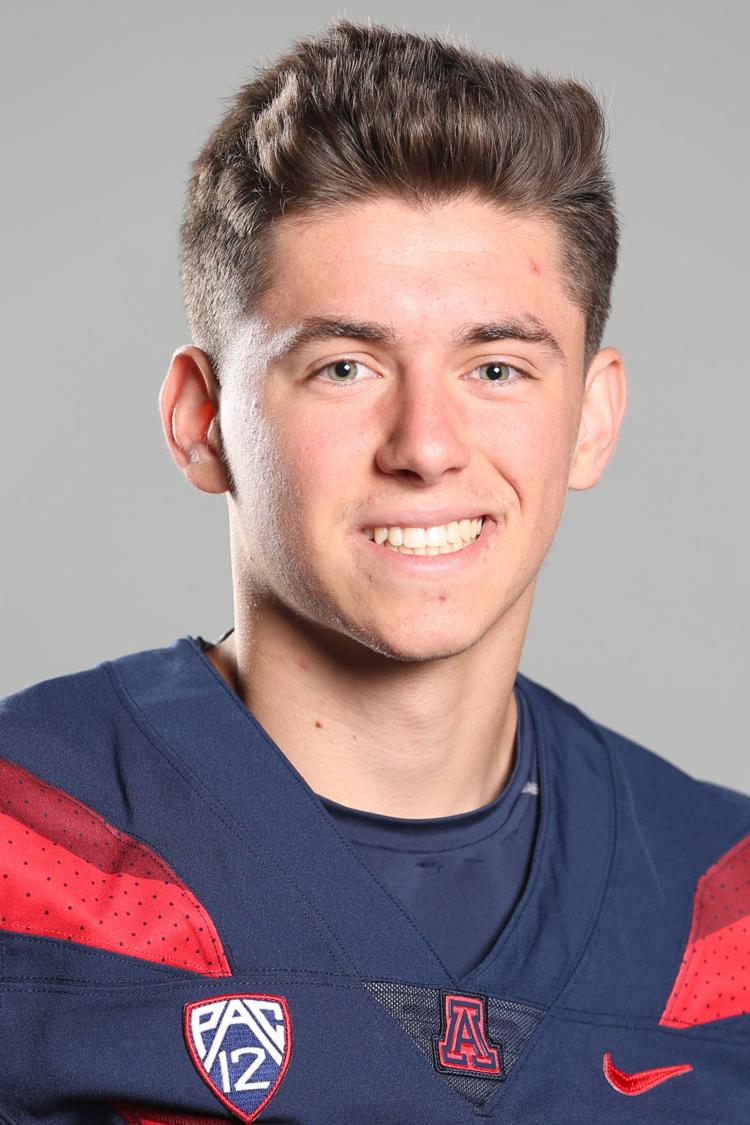 43 Lucas Havrisik 6-2 184 So.
OR 30 Josh Pollack 5-10 184 RS Sr.
Punter/holder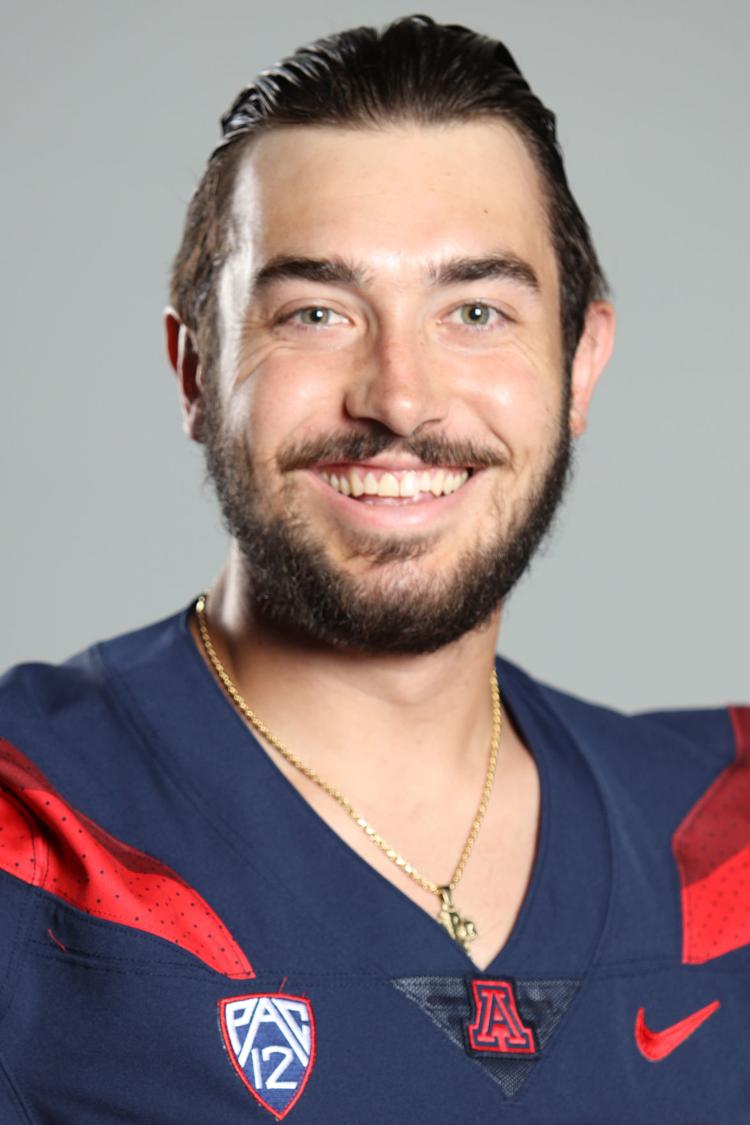 42 Dylan Klumph 6-3 229 Gr.
OR 16 Jake Glatting 6-3 221 RS Sr.
Longsnapper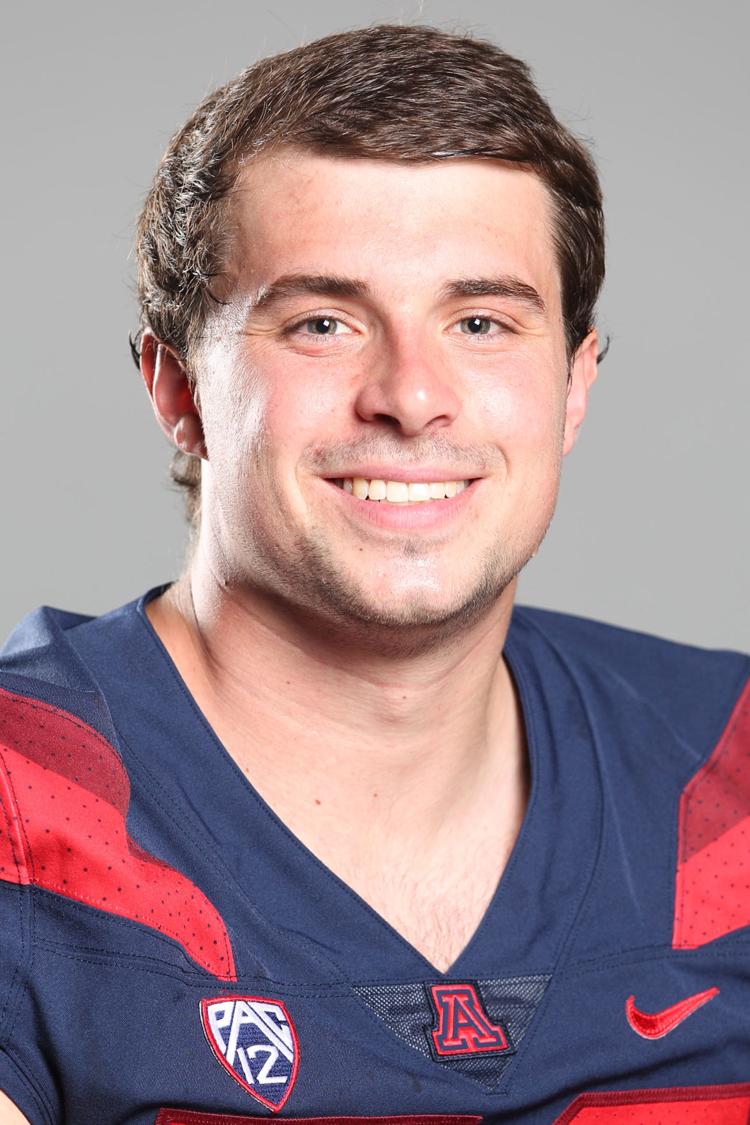 56 Nick Reinhardt 6-1 241 Sr.
OR 51 Donald Reiter 5-10 248 RS So.
Punt returner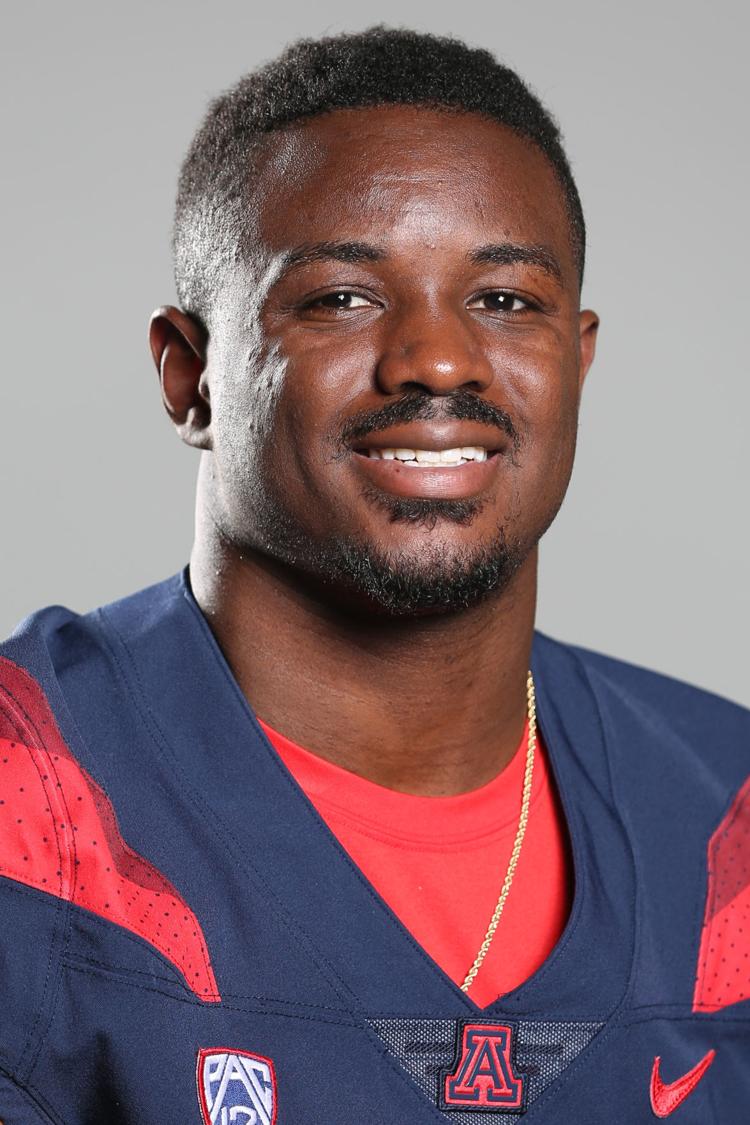 6 Shun Brown 5-10 188 Sr.
OR 9 Tony Ellison 5-11 189 RS Sr.
Kickoff returner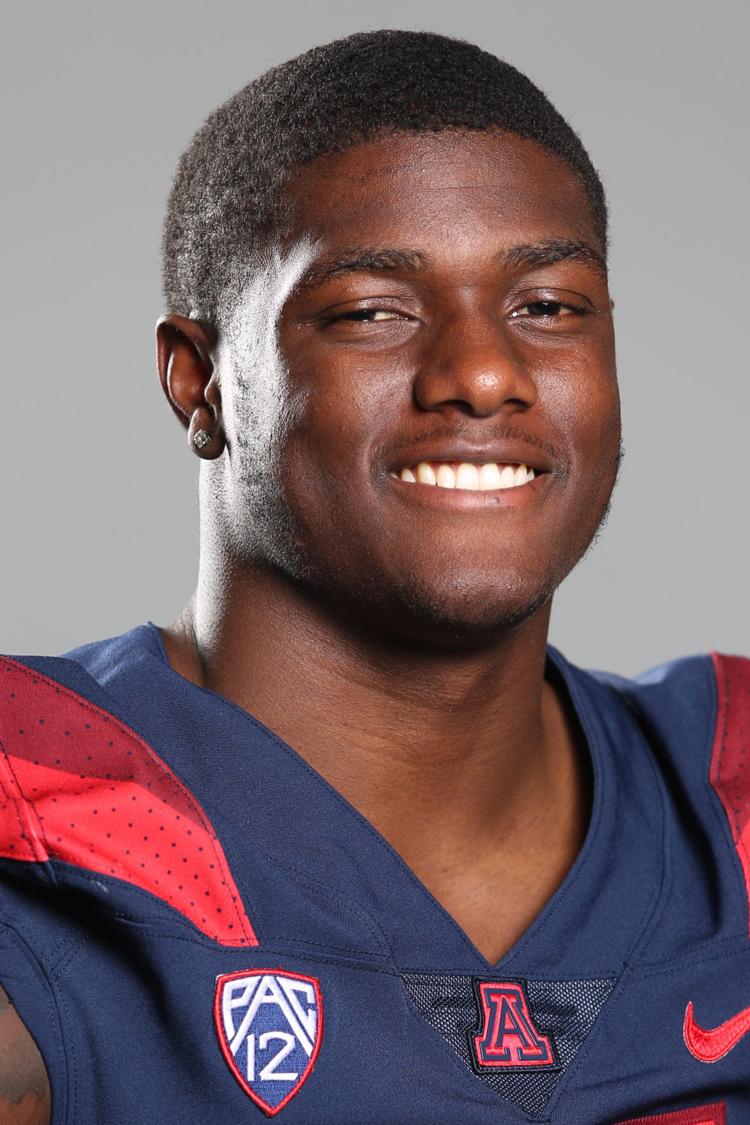 21 J.J. Taylor 5-6 184 RS So.
OR 18 Cedric Peterson 5-11 193 RS Jr.
OR 23 Gary Brightwell 6-1 206 So.
OR 86 Stanley Berryhill III 5-9 172 RS Fr.