It's important to moisturize. Even for football players.
Dry skin was becoming an issue for the Arizona Wildcats because they had hand soap in their shower stalls. So the team's leadership council — comprised of players from various position groups as selected by their peers — approached first-year coach Kevin Sumlin about getting that changed.
The Wildcats now have body wash.
It might seem like a trivial matter, but the soap situation is symbolic of the culture Sumlin has tried to create since arriving in Tucson in January. The first time he spoke to the media here, Sumlin preached about relationships, communication and trust.
Almost a year later, those remain core tenets of his program.
Did relationships, communication and trust help Arizona defeat Oregon and Colorado to get this season back on course? Maybe. It's impossible to quantify. But those values clearly are important to Sumlin, who put them into practice by establishing the leadership council.
Sumlin meets once a week with the players to talk about issues inside and outside the program.
"Things that they think are important," said Sumlin, whose team visits Washington State on Saturday after having this weekend off. "I think it helps communication amongst the team, just different things that come up … things that are on our players' minds. It gives me an insight into what's going on in their lives, but also the communication from me, what the message is."
The leadership council consists of 11 players representing multiple positions and classes. All have served as game captains for the Wildcats this season: quarterback Khalil Tate; tailback J.J. Taylor; receivers Shun Brown and Shawn Poindexter; offensive lineman Layth Friekh; defensive lineman Justin Belknap; linebackers Anthony Pandy and Colin Schooler; defensive backs Demetrius Flannigan-Fowles and Jace Whittaker; and long-snapper Nick Reinhardt.
The players explained how it works.
Sumlin "will tell us what's on his mind. Then at the end, 'All right, what's on you guys' minds? What's going on with the team? What should we do?' " Friekh said. "We talk about it, and we address it."
Brown said: "We have more freedom to speak our minds at those kinds of meetings and create a different view of what we want and what he wants."
It's all part of the trust-building process. Brown said he now feels comfortable enough to go up to Sumlin and ask: "You got a second?"
"He'll find time to talk to you," Brown said. "It's just more player-coach communication."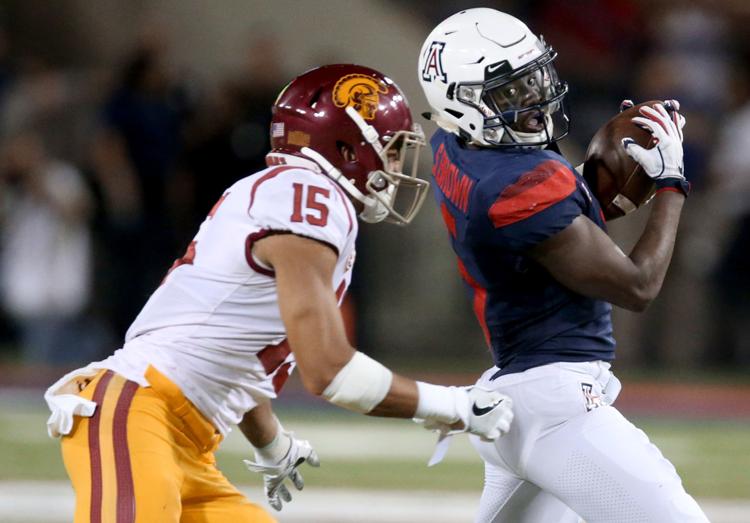 Success matters
Players say they bought into Sumlin and his staff from the beginning. But that's something players say about every new coaching staff. Sumlin has been in the business long enough to know that a vision is a lot easier to sell when you have success.
Arizona started 0-2, including an uncompetitive loss at Houston. The Wildcats got back to .500 with wins over Southern Utah and Oregon State before losing three of their next four.
The last of those losses might have been a turning point. Playing without Tate, Friekh and both starting cornerbacks, Arizona lost by one point at UCLA.
The following week, the Wildcats put together their best all-around performance of the season in a 44-15 victory over then-No. 19 Oregon. They followed that up with a 42-34 win over Colorado.
"It's one thing to have a message … but if people don't believe in it, it doesn't really matter," Sumlin said. "Sometimes people have to make mistakes, people have to maybe do it their way and fail. Or maybe have success but understand that when you're in a team situation, it's not just about you. There's different ways to do that."
Example: After the win over Oregon, Sumlin cited the value of preparation over the course of the week. He intimated that the Wildcats finally understood that and implored them to remember what it felt like.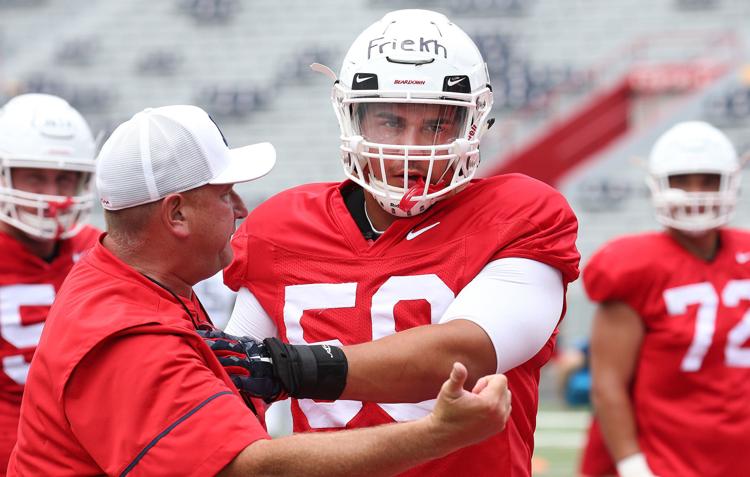 Trust begets growth
Sumlin also has been around long enough to know that you can't treat every player the same; that the way you were raised might not be the same as how someone else was.
Sumlin recently was asked how he dealt with sophomore safety Scottie Young Jr., who was suspended for most of the offseason because of an off-field incident. Sumlin didn't reveal any specifics of his interactions with Young, who was reinstated during training camp and has become an important contributor.
But Sumlin's response showed how he approaches the coach-player relationship and how much he values every interaction.
"Every situation's different," Sumlin said. "You come into a program, and you try to assess what's going on, where people are in life.
"You've heard me say this before: The big deal is communication. With communication comes trust. It's hard for me to know anything about your situation if you can't talk to me. I can talk to you, or I can talk at you.
"What we try to do is just create some dialogue about life. The sooner trust happens, I believe, growth happens."