The Arizona Wildcats defeated Texas Tech on Saturday night in the most unexpected way imaginable.
Arizona played phenomenal defense — after struggling on that side of the ball for most of its first two games. Then the Wildcats ran out the clock in a manner that would have made Dick Tomey proud.
The Cats defeated the Red Raiders 28-14 in front of an announced of 37,207 at Arizona Stadium. It was Arizona's first nonconference game – and first nonconference win – over a Power Five opponent since 2012. It also might have been the most important victory of Kevin Sumlin's tenure.
Kevin Sumlin after beating Texas Tech 28-14: "That locker room feels a lot different than it did last weekend. ... You don't win games like that without a complete effort from everybody." pic.twitter.com/btxPFJBFuC

— The Wildcaster (@TheWildcaster) September 15, 2019
"It was the response we were hoping to get out of everybody," Sumlin said. "That locker room feels a lot different right now than it did last weekend in a win. You don't win games like that without a complete effort from everybody."
The Wildcats improved to 2-1 entering next week's bye. They open Pac-12 play at home against winless UCLA on Sept. 28.
Much-maligned Marcel Yates and his heavily criticized defense rose to the occasion against a Texas Tech team that had been averaging 41.5 points per game.
Using a formation that featured three down linemen, three linebackers and three cornerbacks, Arizona stifled Tech's fast-paced offense. Prolific sophomore quarterback Alan Bowman finished with 311 yards but needed 55 passes to get there. He had one touchdown and two interceptions.
Cornerback Lorenzo Burns had a pick and a team-high three pass breakups. Linebacker Anthony Pandy had the other interception, plus seven tackles. Linebacker Tony Fields II had a team-high nine stops. Linebacker Colin Schooler had eight, including 1.5 for losses.
"I liked the way that we battled tonight," Schooler said.
"We played real physical," safety Scottie Young Jr. said. "We competed tonight. We did our job. We never got too rattled. We never did what we weren't coached to do. You saw the end result."
After yet another defensive stop in the fourth quarter, Arizona took possession at its 1-yard line nursing a six-point lead. Sumlin then put the game in the hands of his running backs and on the backs of his offensive linemen.
The Wildcats marched 99 yards in 13 plays – all of them runs. Bam Smith had the biggest one, a 40-yarder. Gary Brightwell had the final one, a 1-yard touchdown. Khalil Tate's two-point pass to Jamarye Joiner made it 28-14 with 4:05 left.
"That's an O-lineman's dream," senior guard Cody Creason said.
"We owed that to the defense," Tate said. "They played exceptionally well this game. They helped us out a lot. They helped us out when we needed it the most. It was just paying the defense back and letting them know we're here."
Texas Tech (2-1) advanced to the UA 22 on the next possession, but the Wildcats forced Bowman into four straight incomplete passes.
Tate rushed for a team-high 129 yards. Brightwell had 85. Smith had 63. Arizona did not attempt a pass in the fourth quarter.
The Wildcats briefly knocked Bowman out of the game. A blitzing Fields drilled Bowman after he released a pass early in the third quarter, driving him into the turf. Bowman walked to the locker room with an apparent injury to his left (non-throwing) shoulder.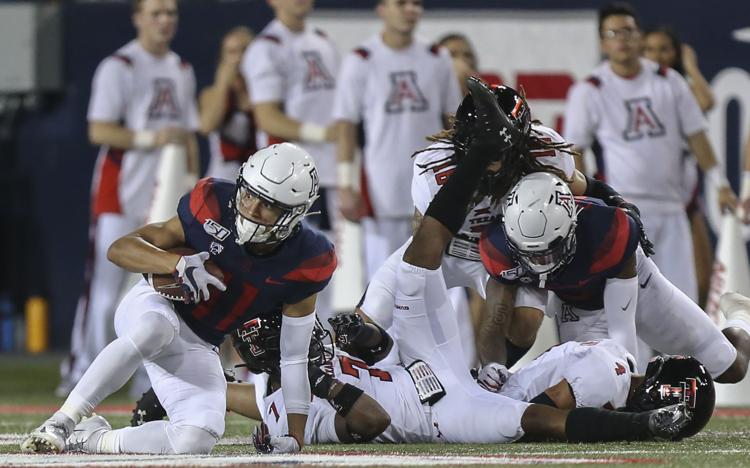 He came back later in the quarter and immediately led a touchdown drive. Bowman connected with McLane Mannix for a 66-yard pass to the UA 20-yard line. Six plays later, Bowman found Mannix again for a 13-yard scoring pass in the back left corner of the end zone.
Arizona's defense had played magnificently up to that point. Yet after one leaky possession, the Wildcats trailed 14-13.
The deficit didn't last long. Arizona responded with a 14-play, 87-yard touchdown drive bridging the third and fourth quarters. Tate scrambled to convert a third-and-14. The Wildcats benefited from a Red Raiders penalty. Then Tate connected with Cedric Peterson for a 47-yard pass down the right sideline to move the ball inside the Texas Tech 5. It was Peterson's only reception of the game.
On the first play of the fourth quarter, Brightwell took a pitch to the left and crashed in from the 1 to make it 20-14.
Arizona's best defensive performance of the season began with its best defensive half of the season.
The Wildcats held the Red Raiders to seven first-half points and intercepted Bowman two times. Arizona had allowed 40-plus points in four straight games entering Saturday.
In a game that was supposed to be a shootout – the over/under closed at 74 – the first quarter featured more picks and punts (eight) than points (seven). Bowman threw a pair of interceptions in the opening period; Tate threw one. He also lost a fumble.
"I take full responsibility for the offense having those stalls," Tate said. "I didn't play to the best of my abilities on every single drive. But the O-line did a great job of staying on their blocks. The running backs did a great job of holding on to the ball and running hard."
The only scoring in the first quarter came on SaRodorick Thompson's 1-yard touchdown run with 49 seconds left in the period. It was set up by a phenomenal, 39-yard diving reception by 6-6 Texas Tech receiver T.J. Vasher.
While Arizona's defense was playing its best ball of the season, its offense was scuffling. The unit finally showed signs of life on the final play of the quarter, when Tate connected with Smith on a screen pass for 46 yards. The Wildcats had only 44 net yards before that play.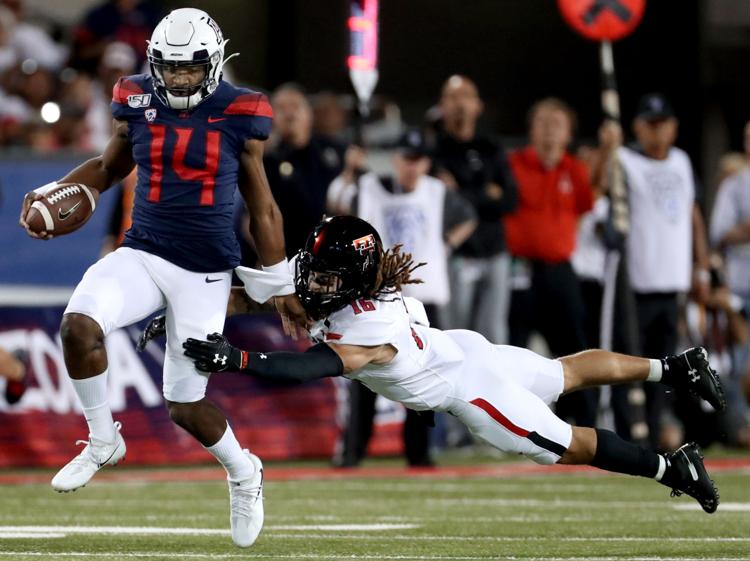 The big play to Smith led to a touchdown. Four plays later, Tate found Stanley Berryhill III for a 12-yard touchdown pass.
After the UA defense forced two more Texas Tech punts, Tate took off – and Arizona Stadium partied like it was 2017.
Tate kept the ball and raced through the Red Raiders for an 84-yard touchdown run. It was the longest run of Tate's career, and his longest run since the '17 season, when he was healthy and breaking off big plays on a weekly basis. Tate punctuated the run by jubilantly stomping his feet in the south end zone.
"He is a real threat whenever he has the ball in his hands," Sumlin said. "Some of the blitzing that we saw early in the game calmed down right after … that run. Because once he broke the first level, it was over."
Lucas Havrisik missed the extra-point try, leaving the score at 13-7. Texas Tech drove to the UA 15-yard line, but the Red Raiders couldn't cash in. Holder Mark Richardson bobbled the snap on a field-goal attempt and tried to run for the first down. Jalen Harris stuffed him for a loss of 3 yards.
Arizona drove into field-goal range, but Havrisik missed a 51-yard field-goal attempt.
The Wildcats were in position to run out the clock at the end of the half, but they attempted a pass that was intercepted with 17 seconds left in the second quarter. Fortunately for Arizona, Texas Tech incurred a personal foul after the play, pushing the ball back to its 45.
"We're going to be aggressive nine times out of 10," Sumlin said. "But we gotta be smart with it."
Extra points
• Tate broke his own school record for longest touchdown run by a quarterback. He had an 82-yarder against Washington State on Oct. 28, 2017.
• UA tailback J.J. Taylor landed awkwardly while being tackled in the second quarter and played sparingly thereafter.
• Junior tight end Bryce Wolma, who did not play last week because of injury, returned to the lineup.
• Freshman receiver Boobie Curry, who missed the first two games, suited up and participated in warmups but did not play.
• Senior Matt Aragon handled the punting duties after ceding the job to freshman Kyle Ostendorp last week.
• Texas Tech's Desmon Smith was ejected in the second quarter for targeting.
---
Check out more photos from Saturday's game here: 
Texas Tech at University of Arizona college football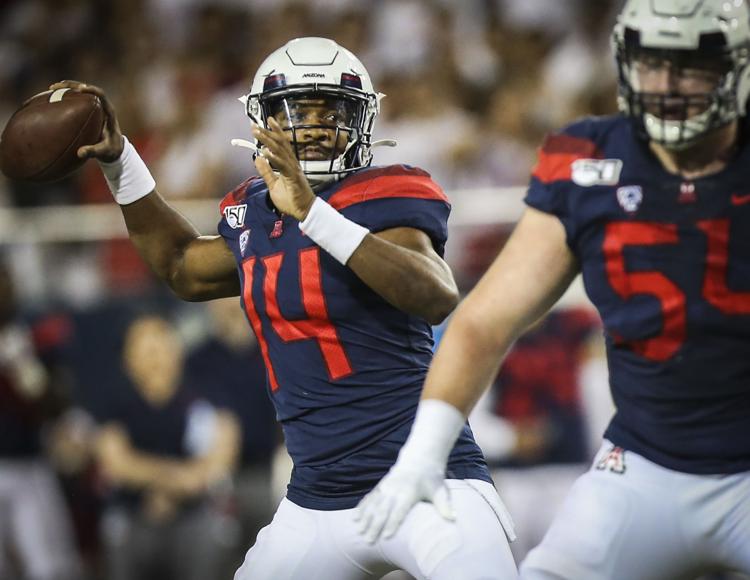 University of Arizona vs Texas Tech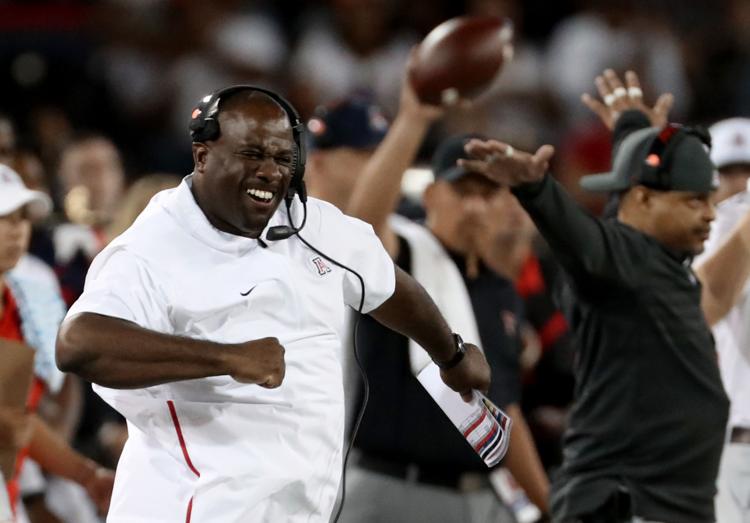 University of Arizona vs Texas Tech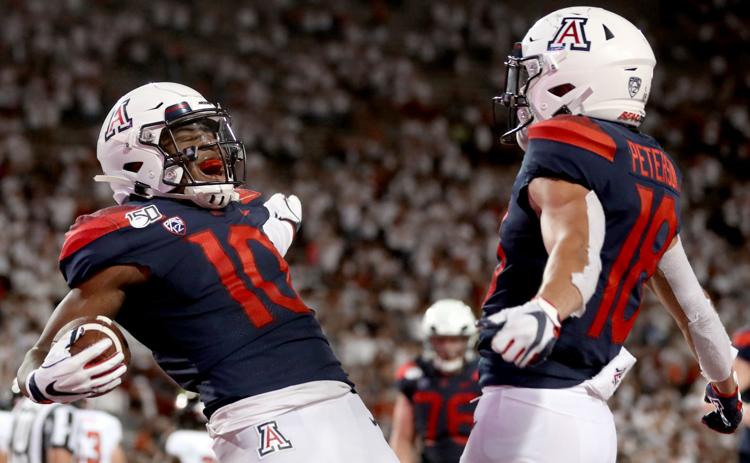 University of Arizona vs Texas Tech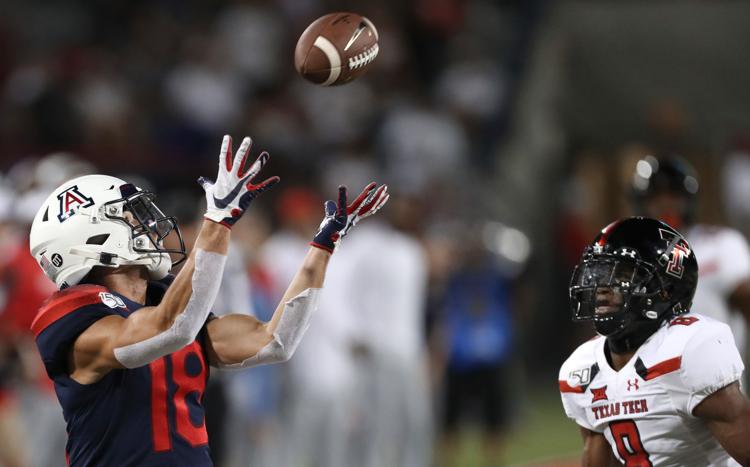 Texas Tech at University of Arizona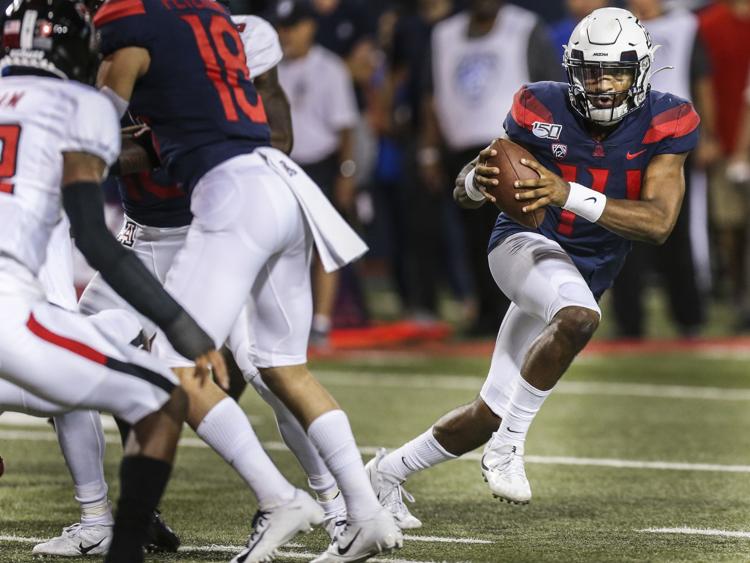 Texas Tech at University of Arizona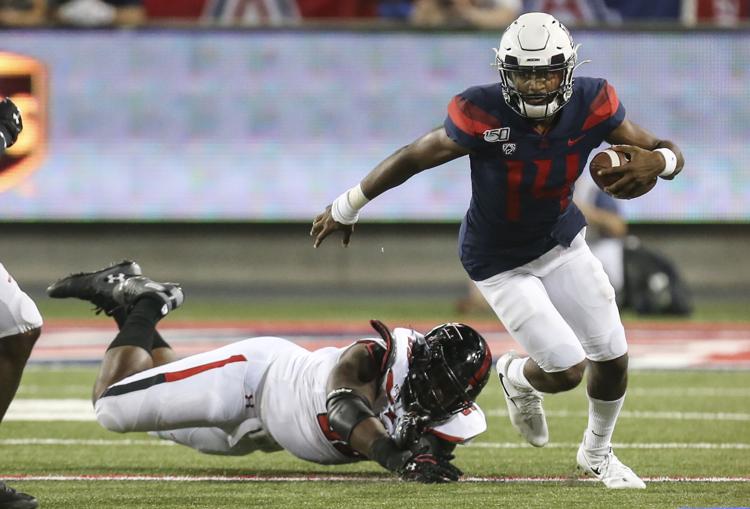 Texas Tech at University of Arizona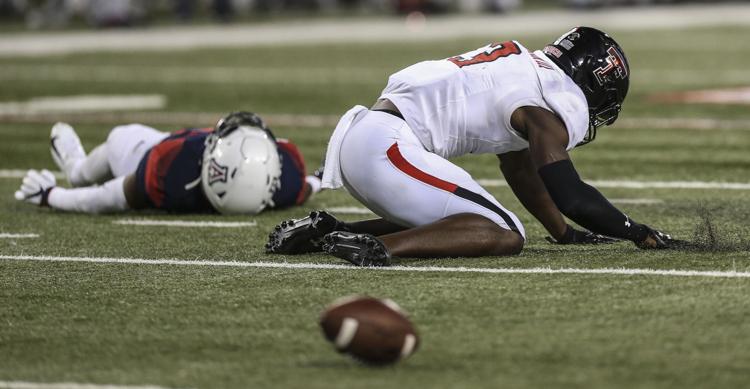 Texas Tech at University of Arizona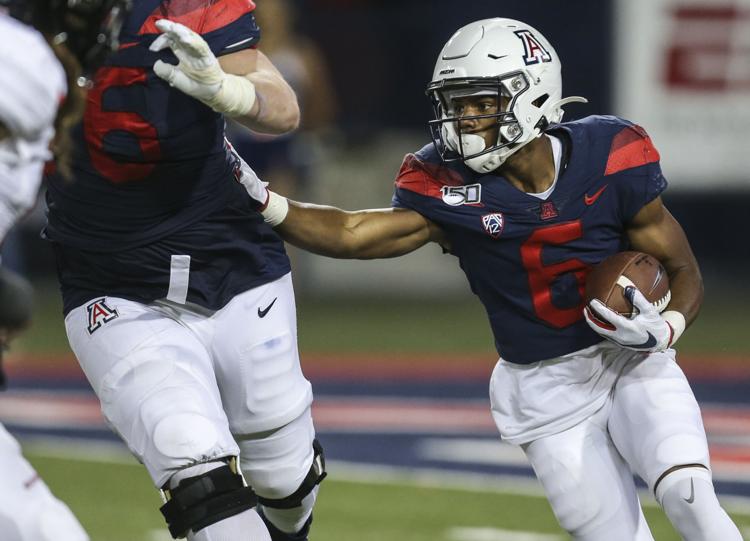 Texas Tech at University of Arizona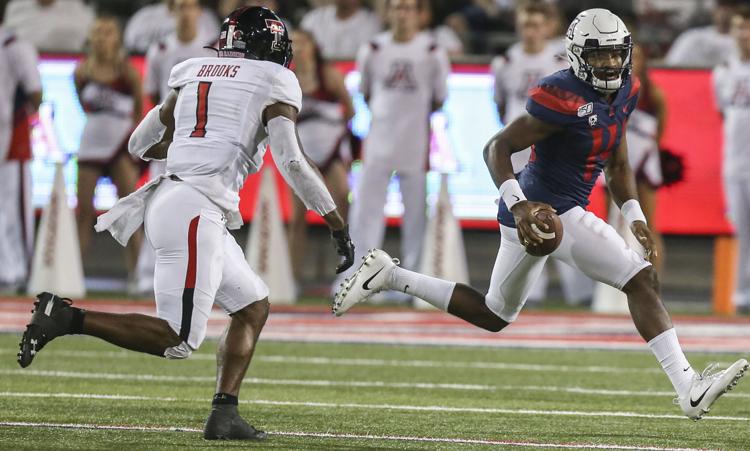 Texas Tech at University of Arizona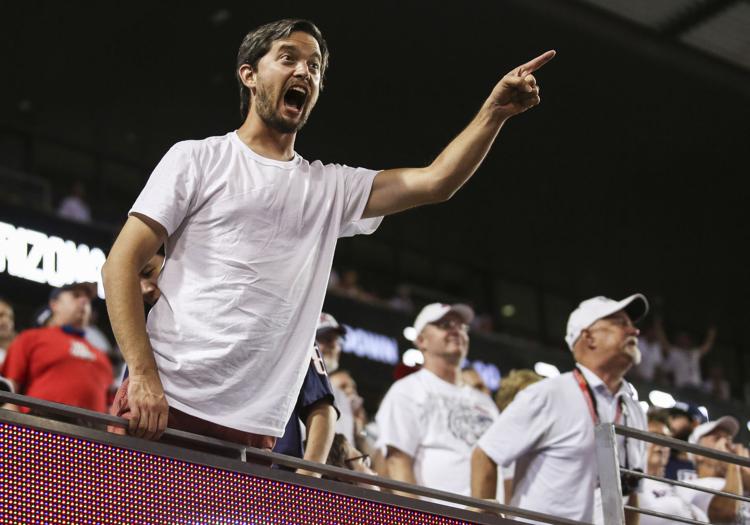 Texas Tech at University of Arizona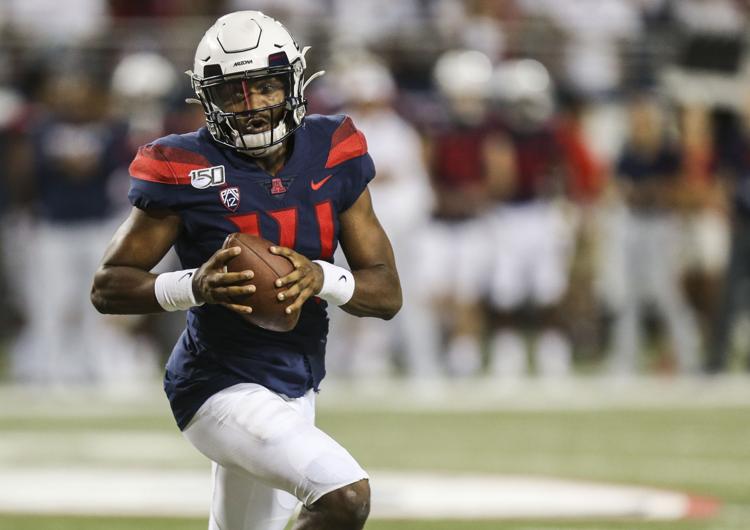 Texas Tech at University of Arizona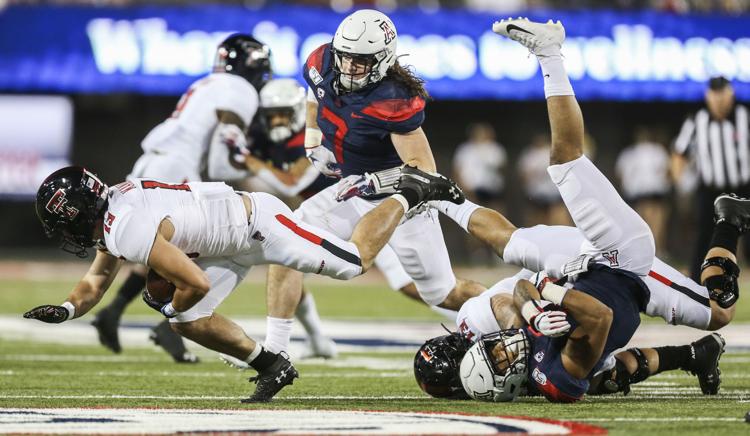 Texas Tech at University of Arizona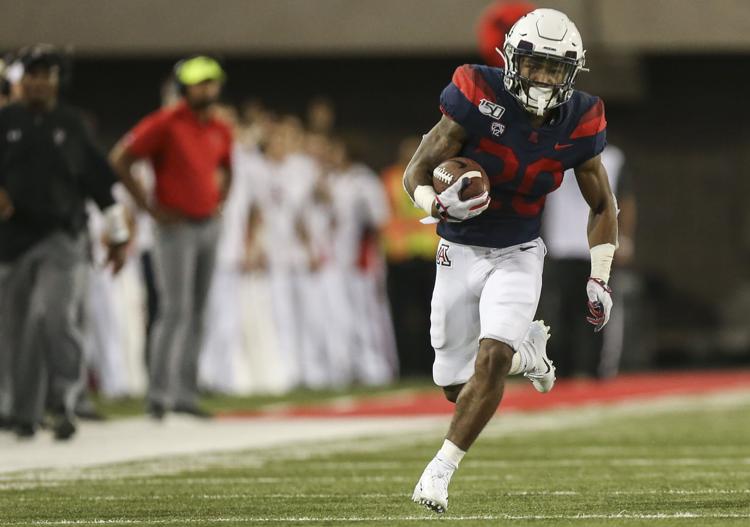 Texas Tech at University of Arizona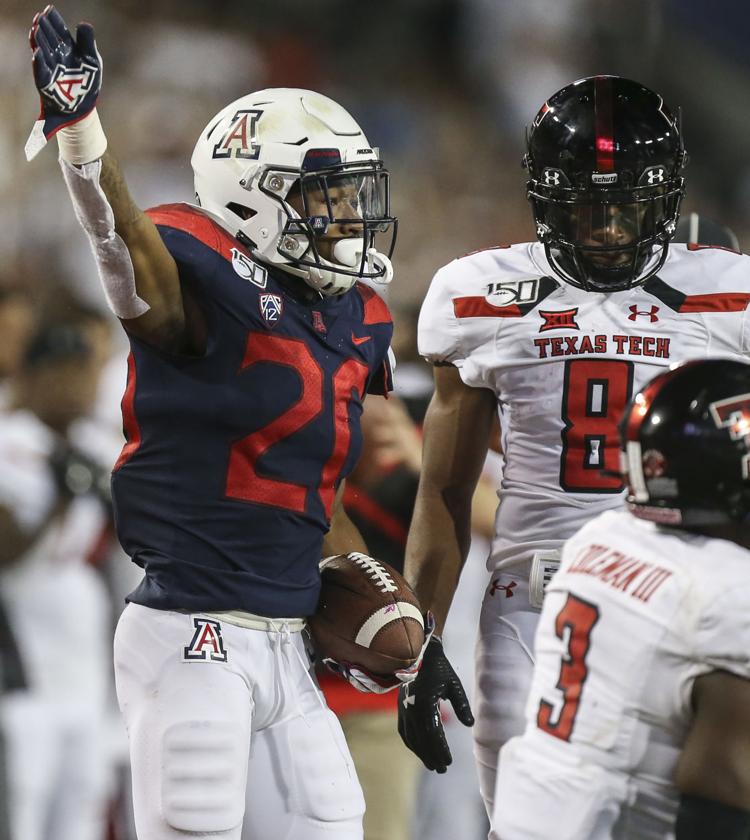 Texas Tech at University of Arizona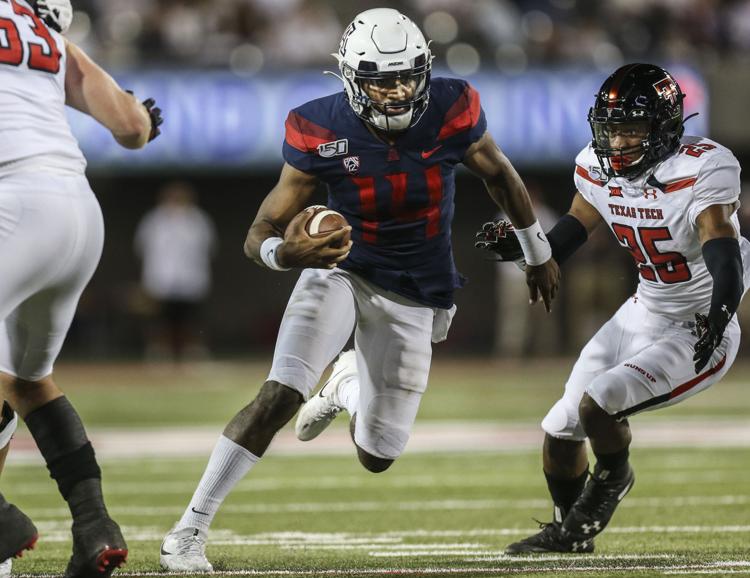 Texas Tech at University of Arizona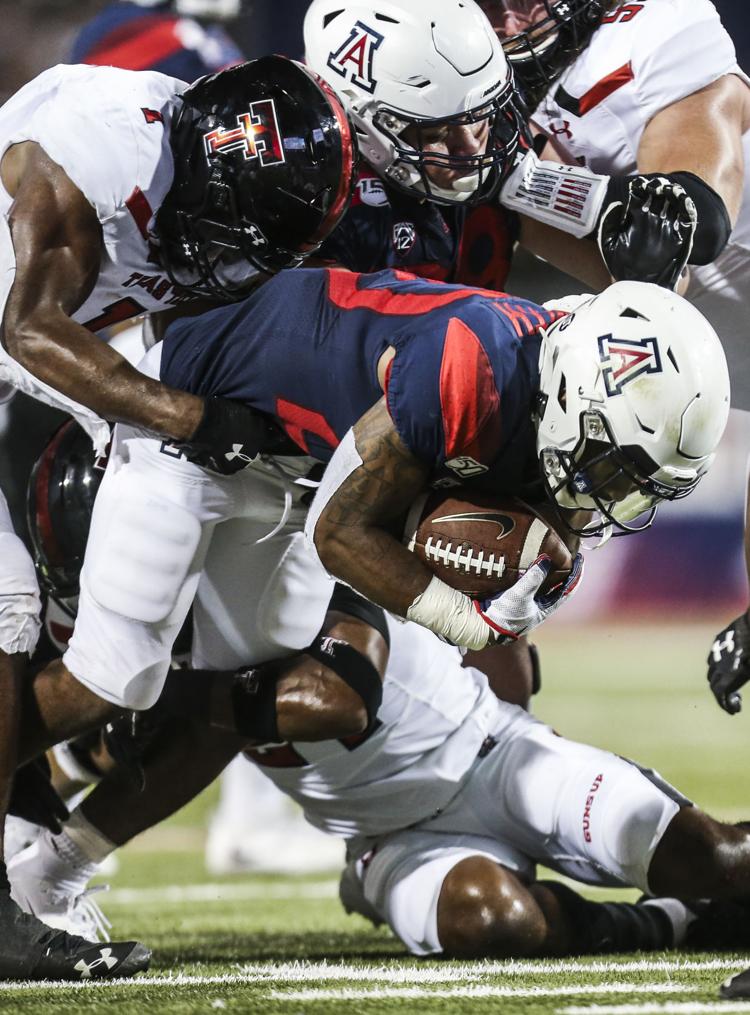 Texas Tech at University of Arizona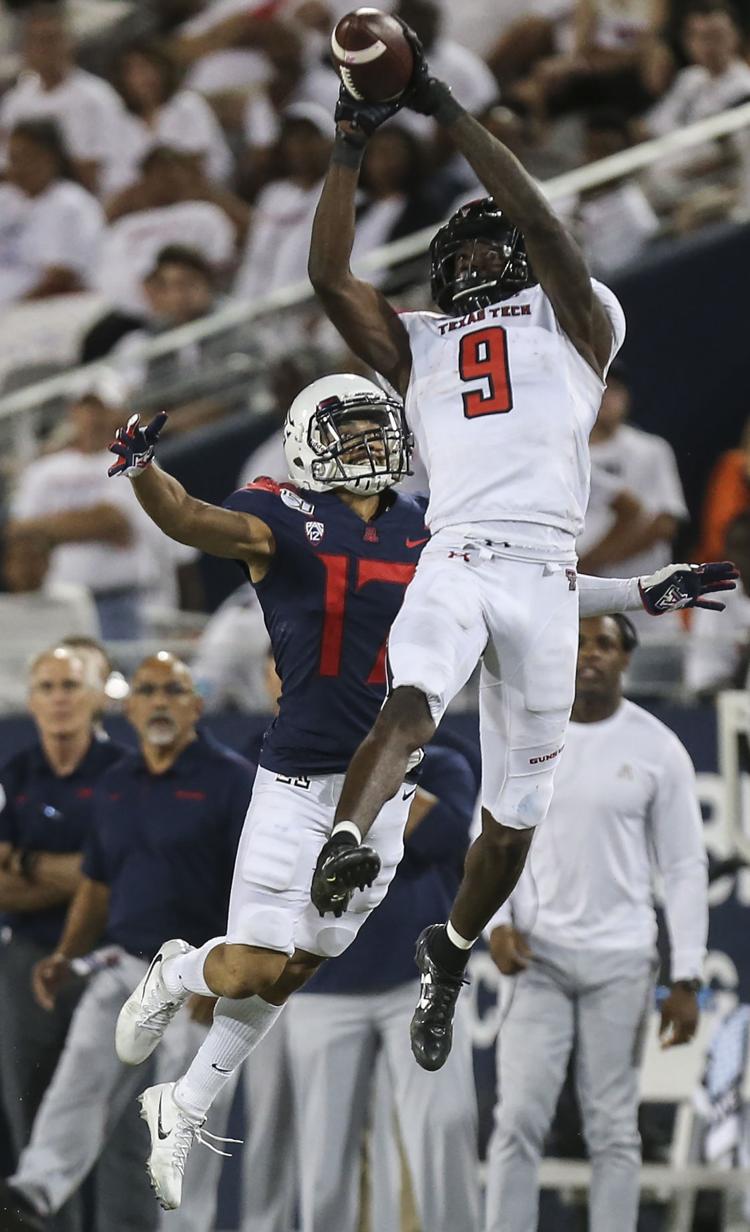 Texas Tech at University of Arizona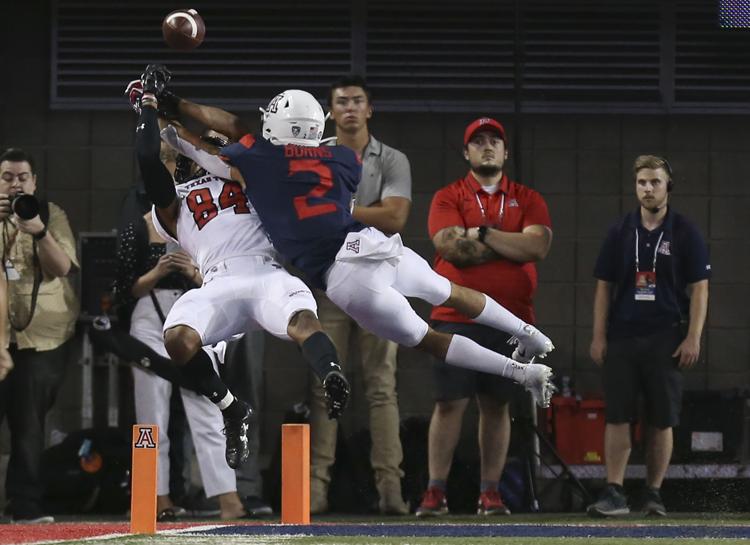 Texas Tech at University of Arizona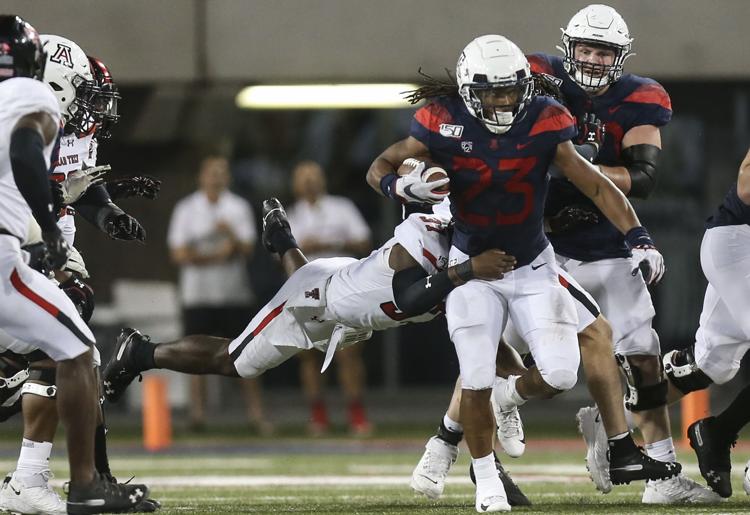 Texas Tech at University of Arizona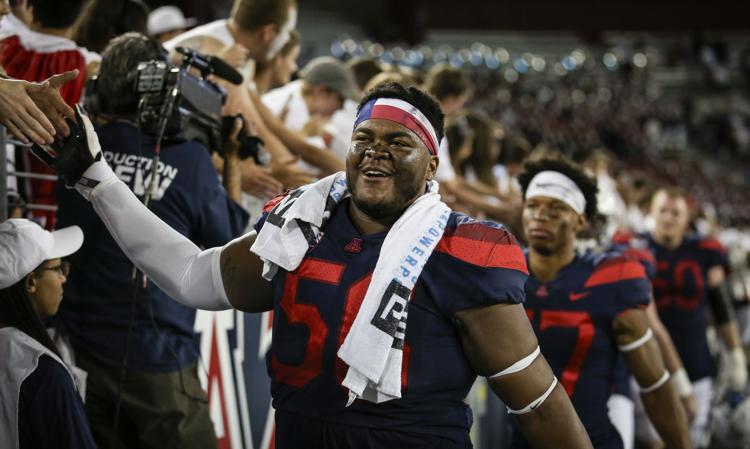 Texas Tech at University of Arizona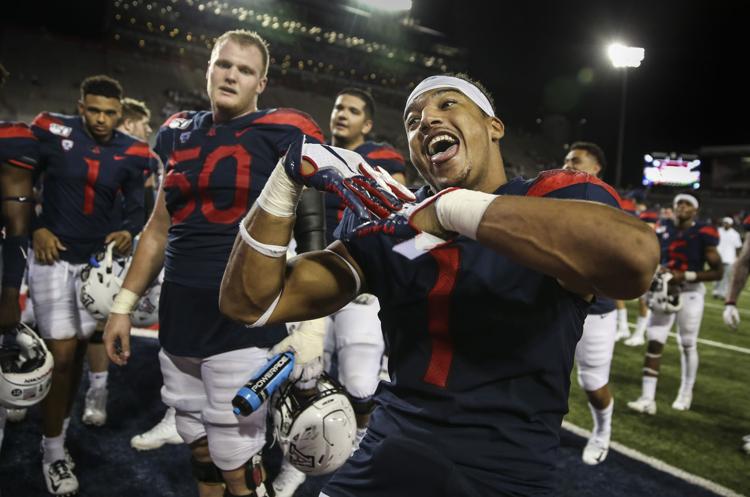 Texas Tech at University of Arizona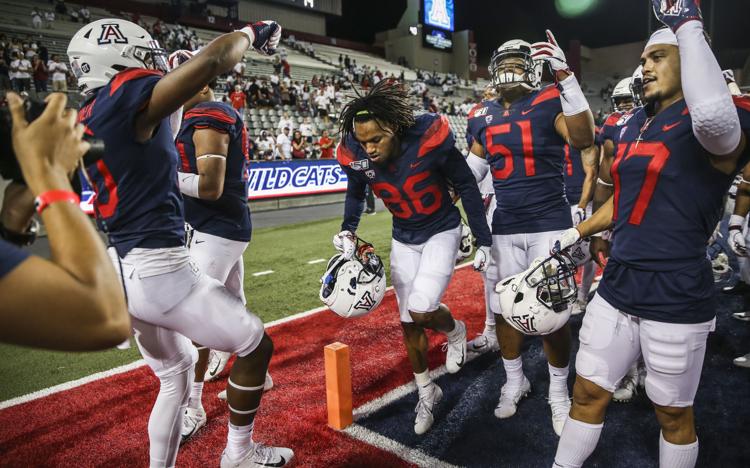 Texas Tech at University of Arizona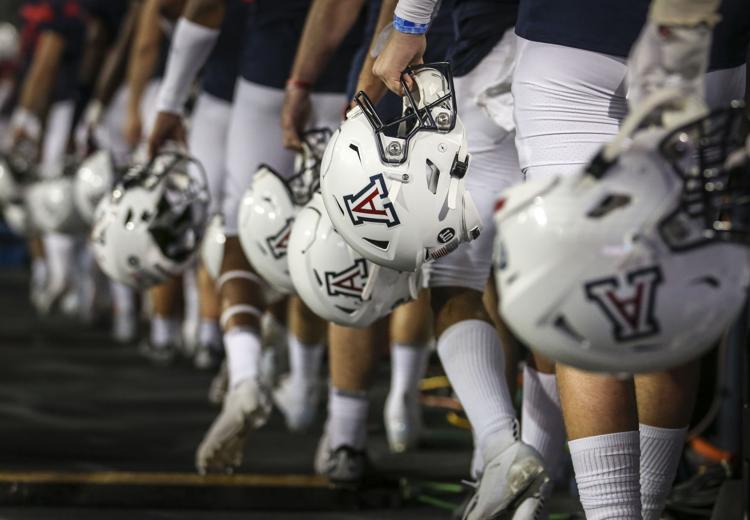 Texas Tech at University of Arizona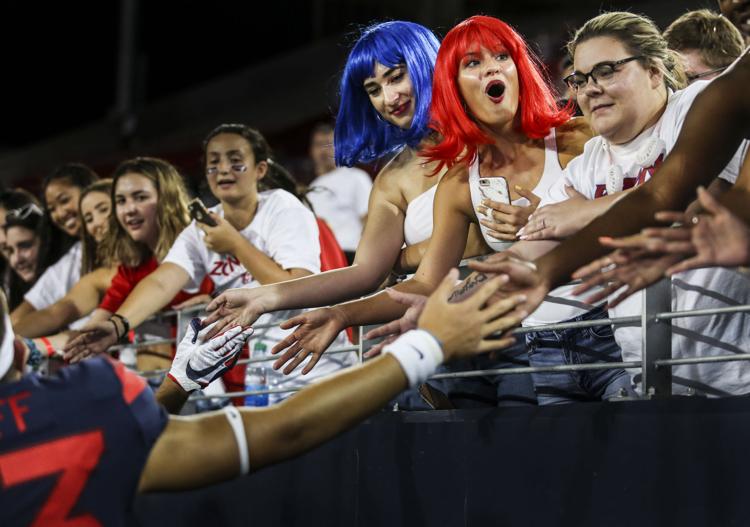 Texas Tech at University of Arizona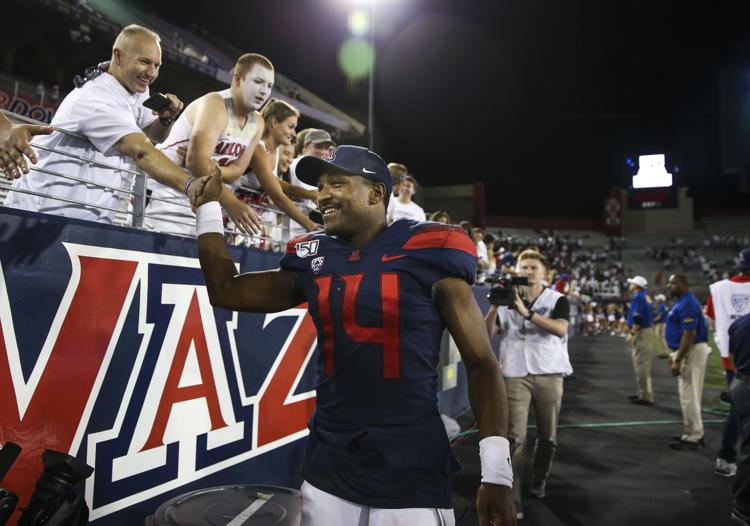 Texas Tech at University of Arizona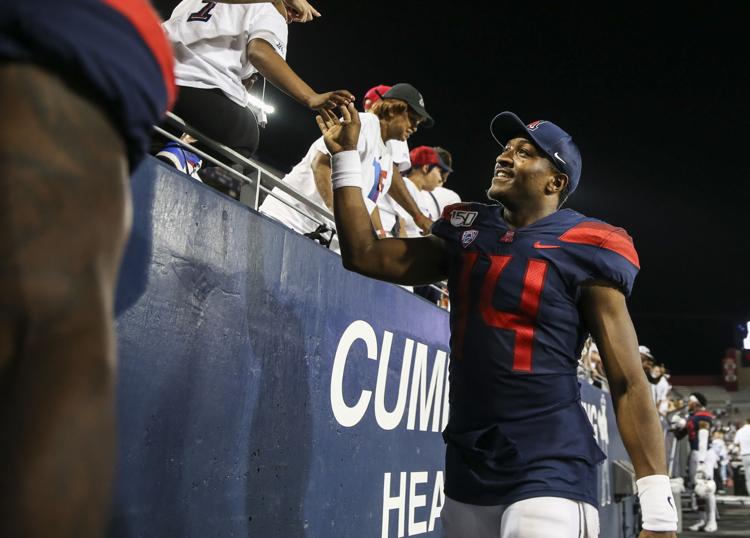 Texas Tech at University of Arizona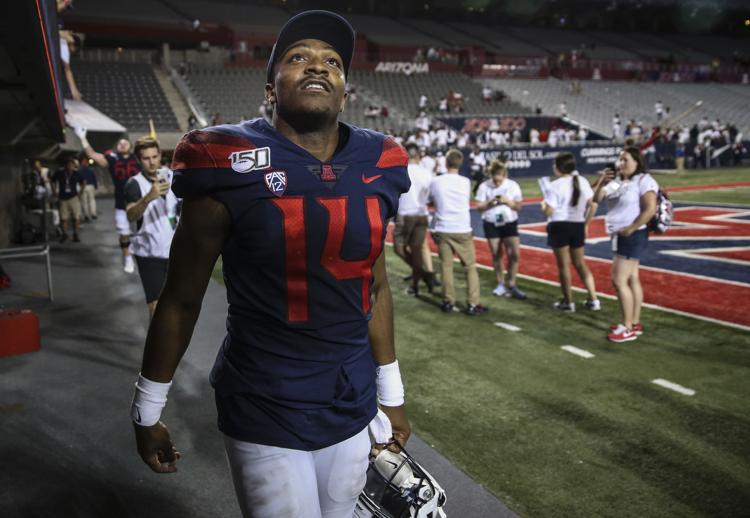 Texas Tech at University of Arizona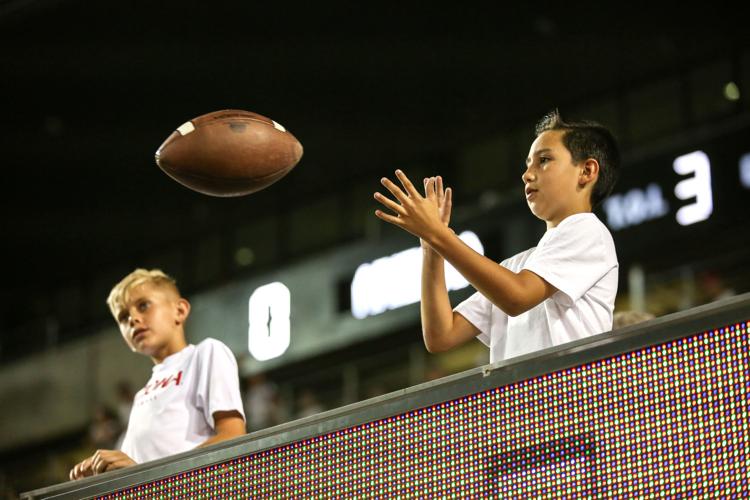 Texas Tech at University of Arizona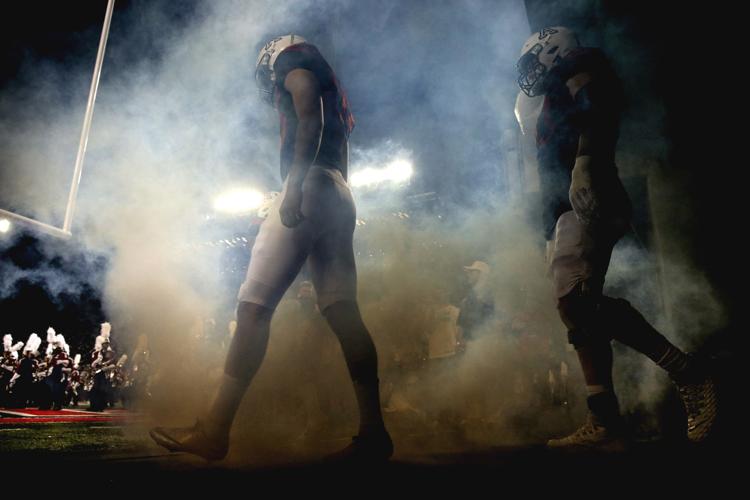 Texas Tech at University of Arizona college football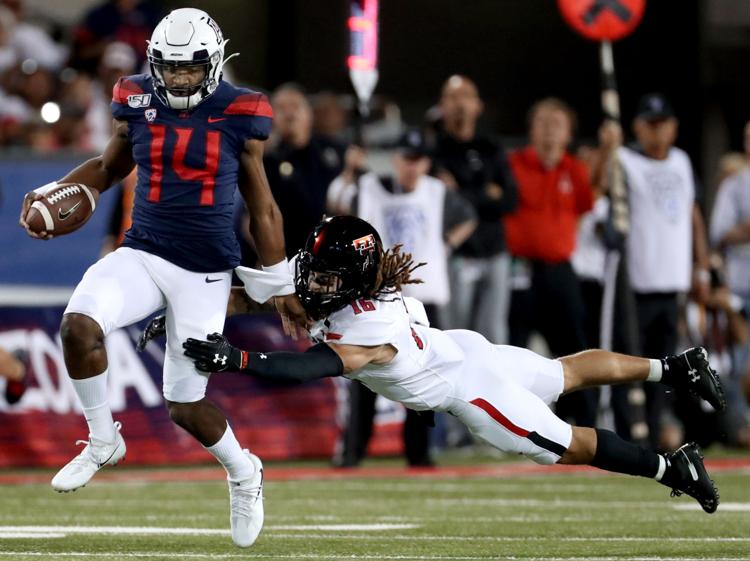 Texas Tech at University of Arizona college football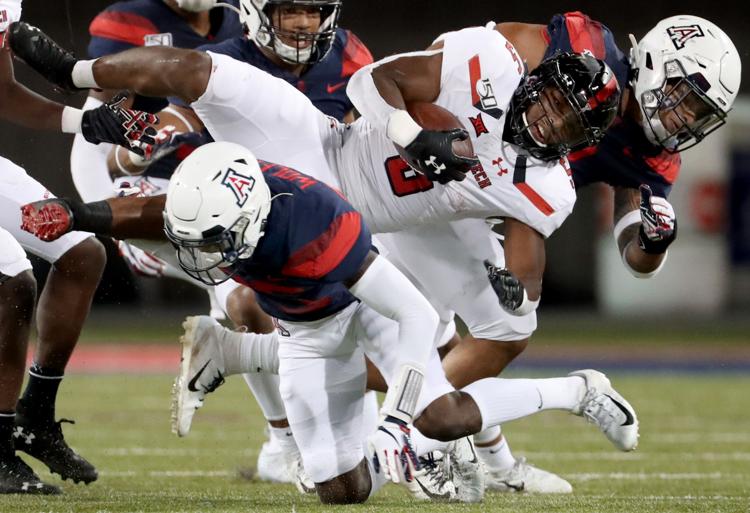 Texas Tech at University of Arizona college football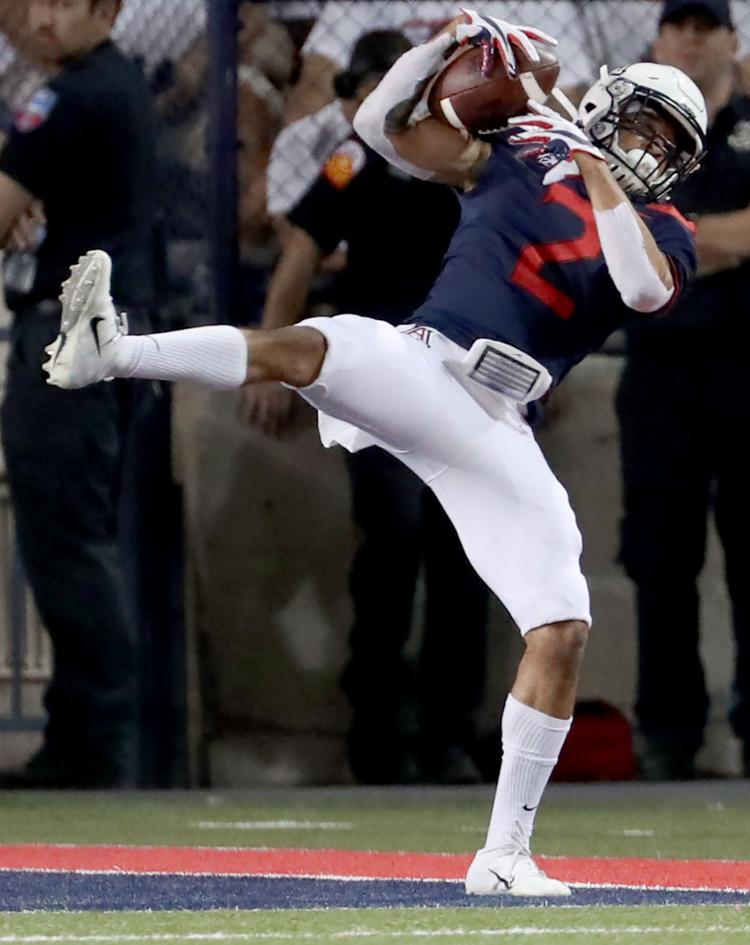 Texas Tech at University of Arizona college football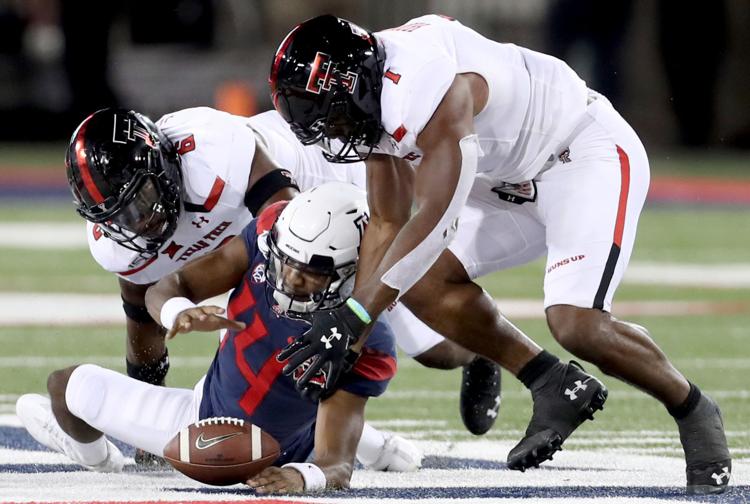 Texas Tech at University of Arizona college football

Texas Tech at University of Arizona college football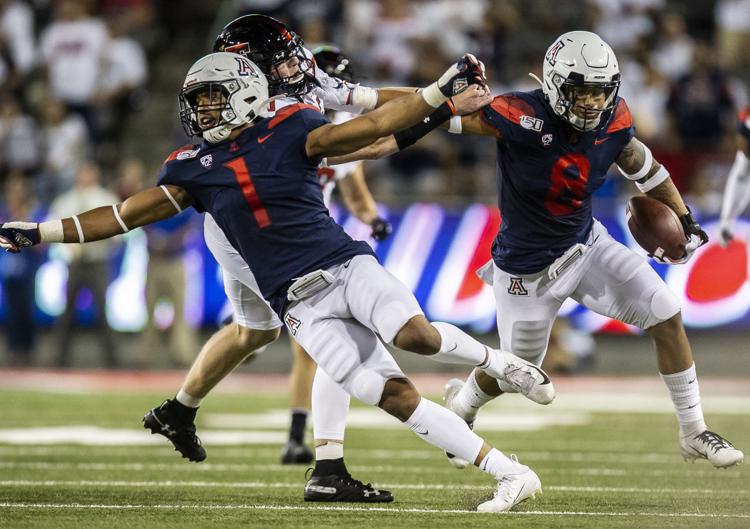 Texas Tech at University of Arizona college football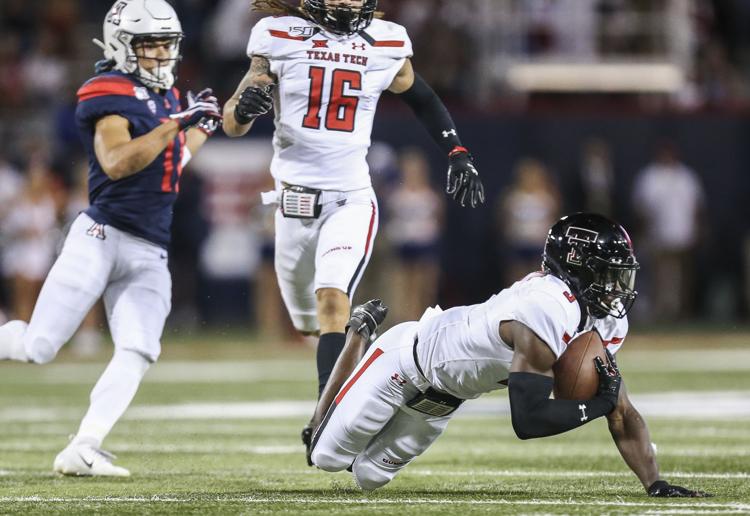 Texas Tech at University of Arizona college football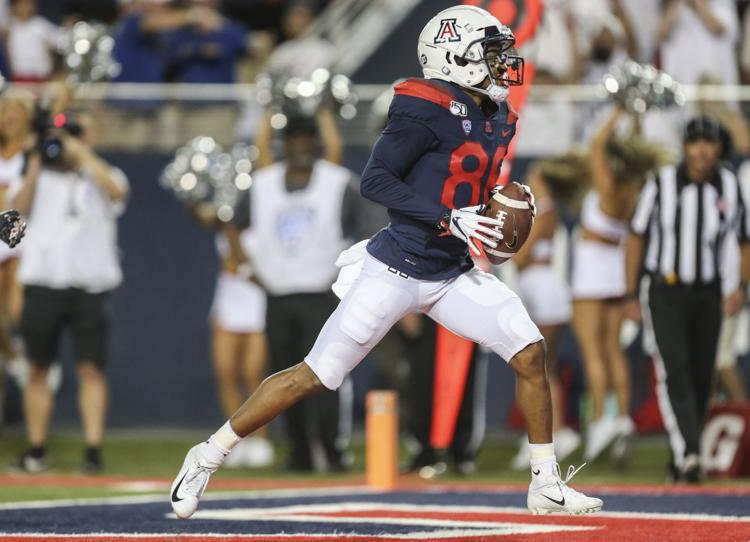 Texas Tech at University of Arizona college football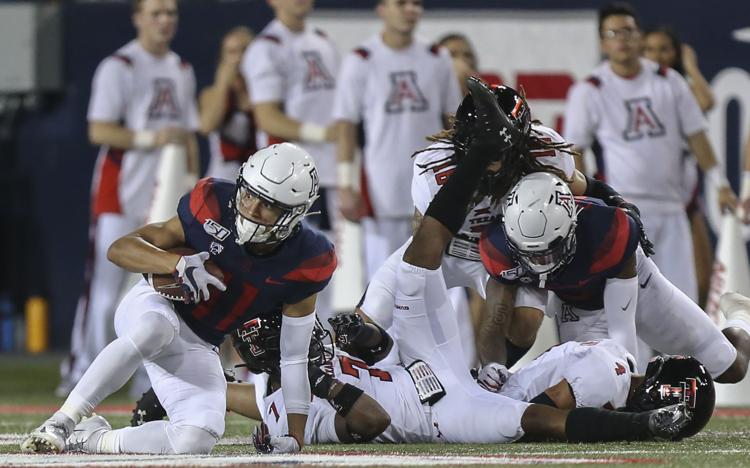 Texas Tech at University of Arizona college football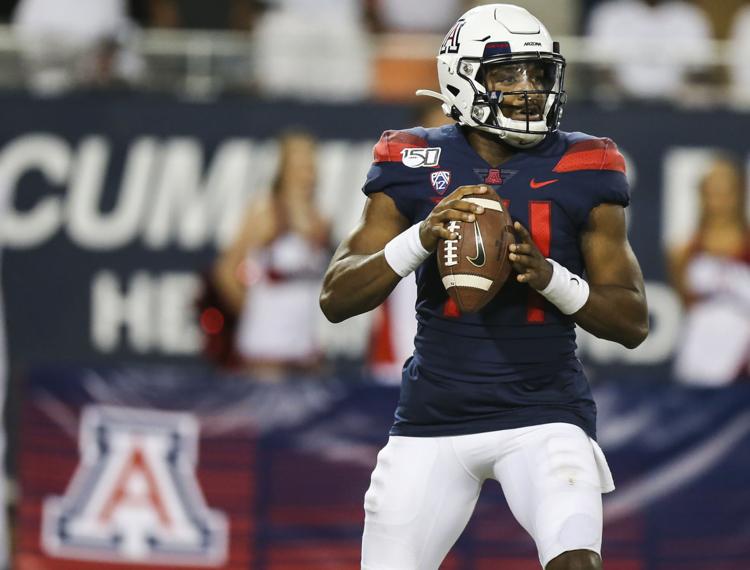 Texas Tech at University of Arizona college football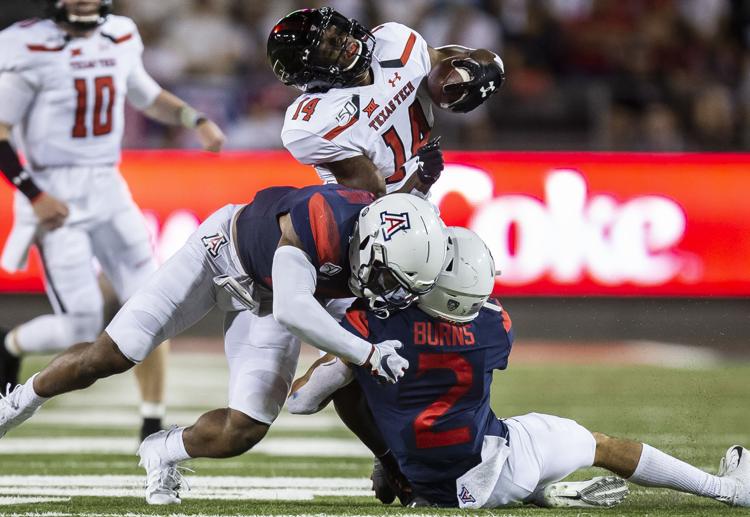 Texas Tech at University of Arizona college football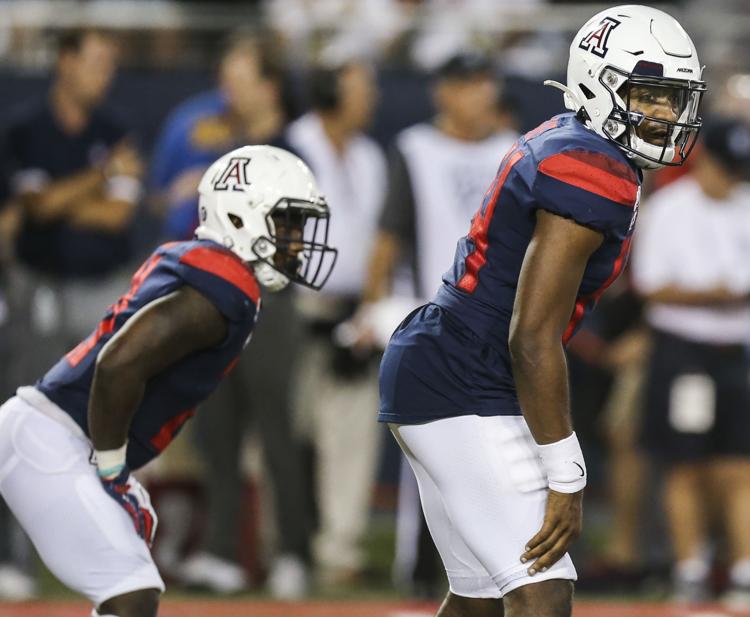 Texas Tech at University of Arizona college football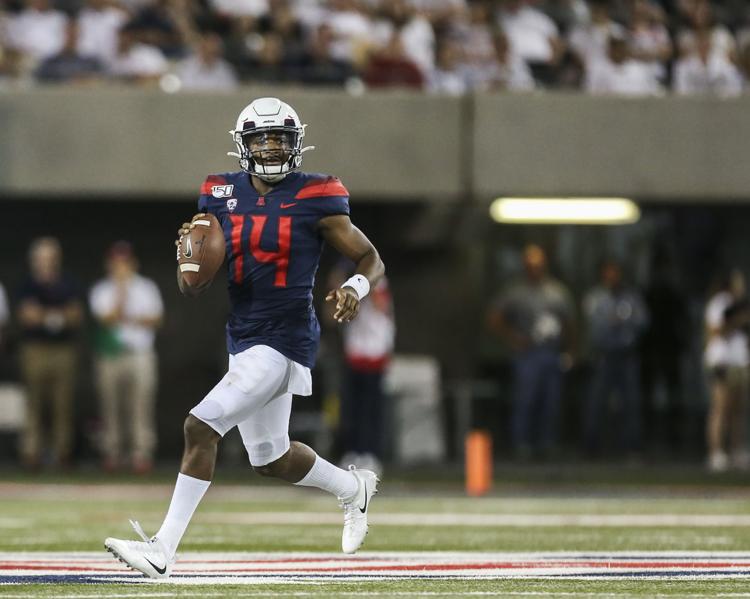 Texas Tech at University of Arizona college football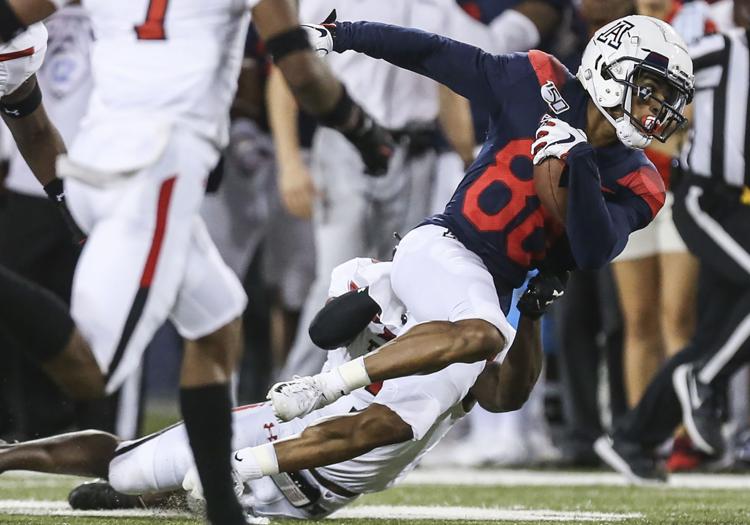 Texas Tech at University of Arizona college football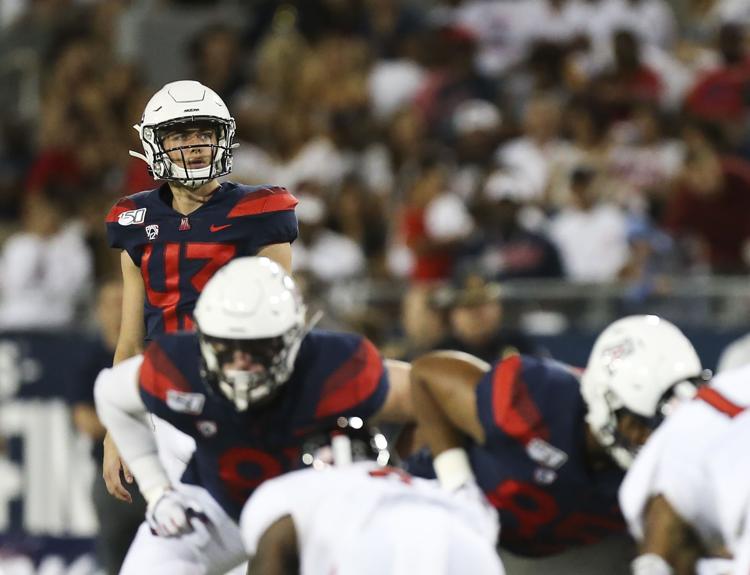 University of Arizona vs Texas Tech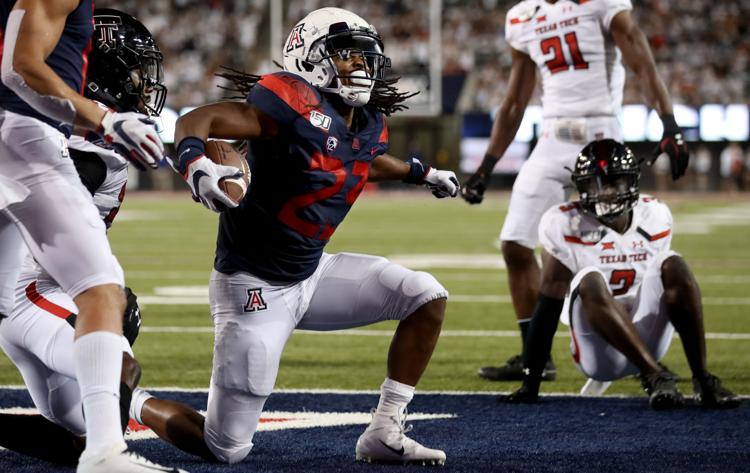 University of Arizona vs Texas Tech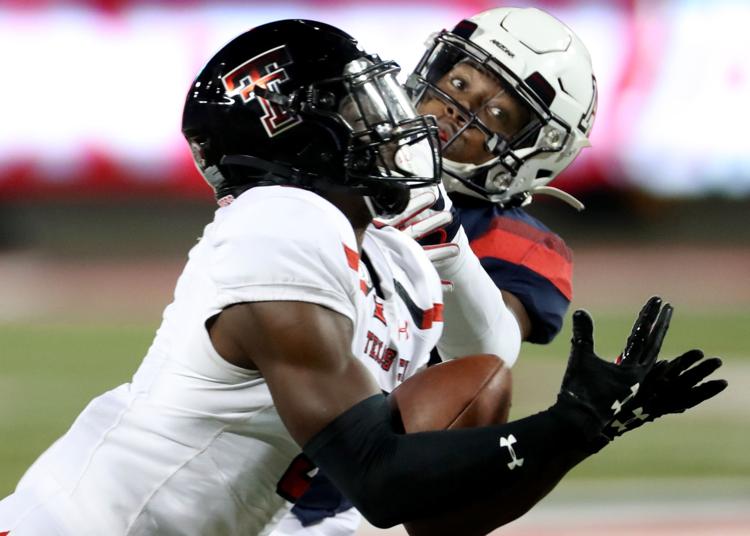 University of Arizona vs Texas Tech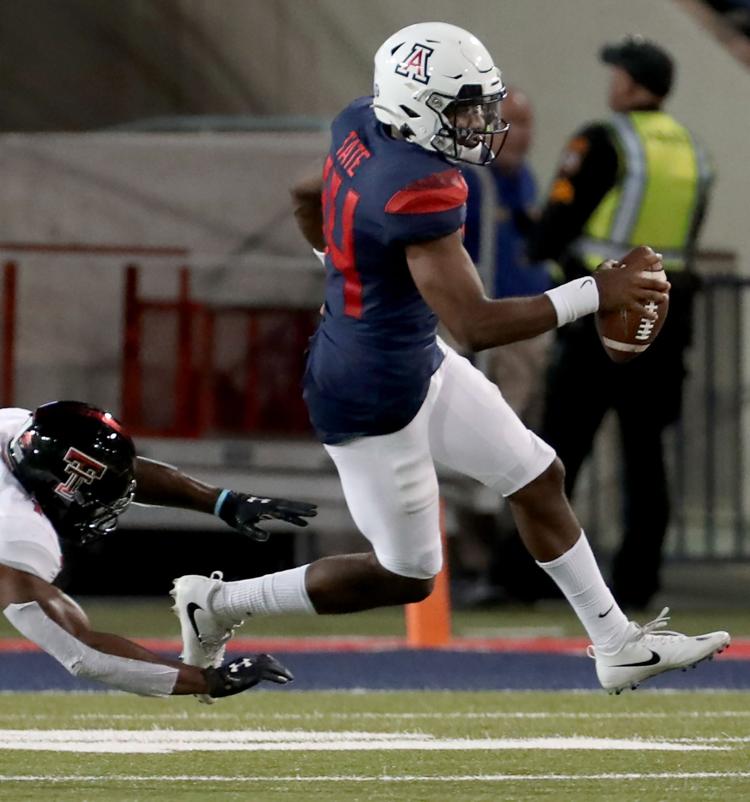 University of Arizona vs Texas Tech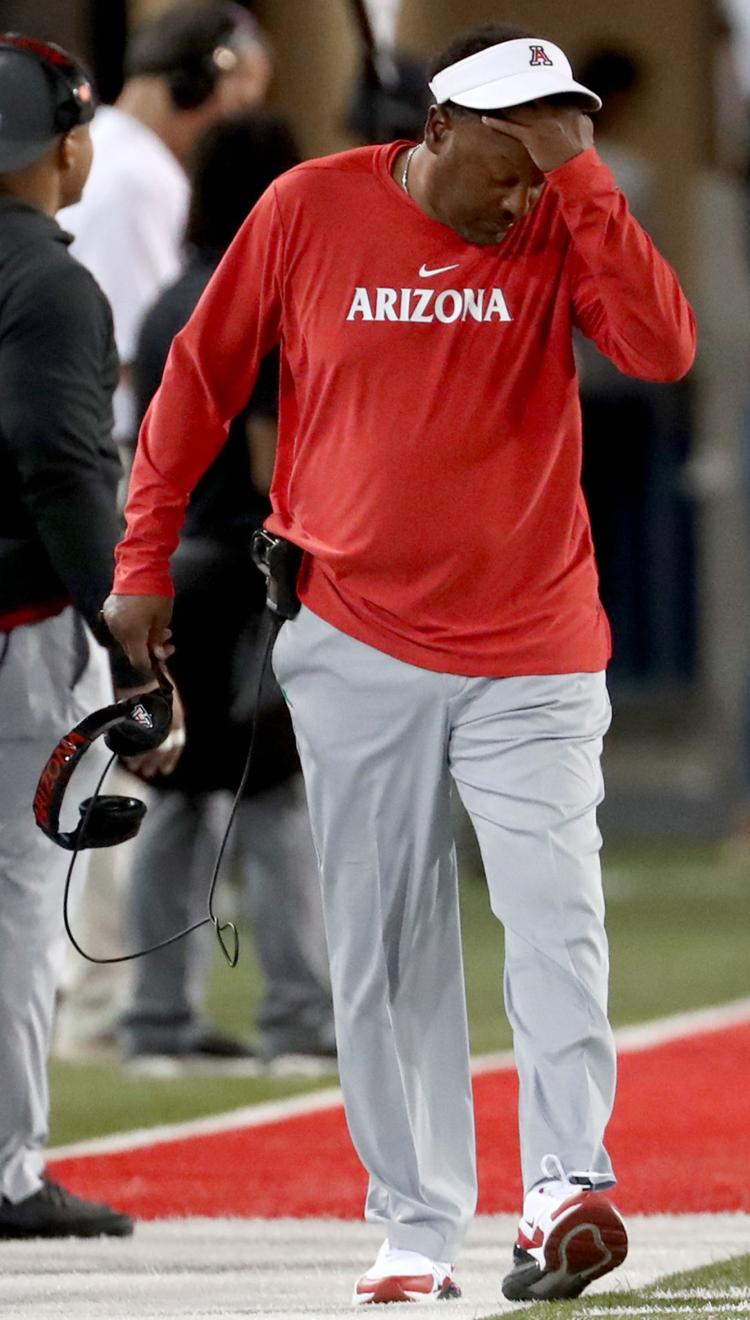 University of Arizona vs Texas Tech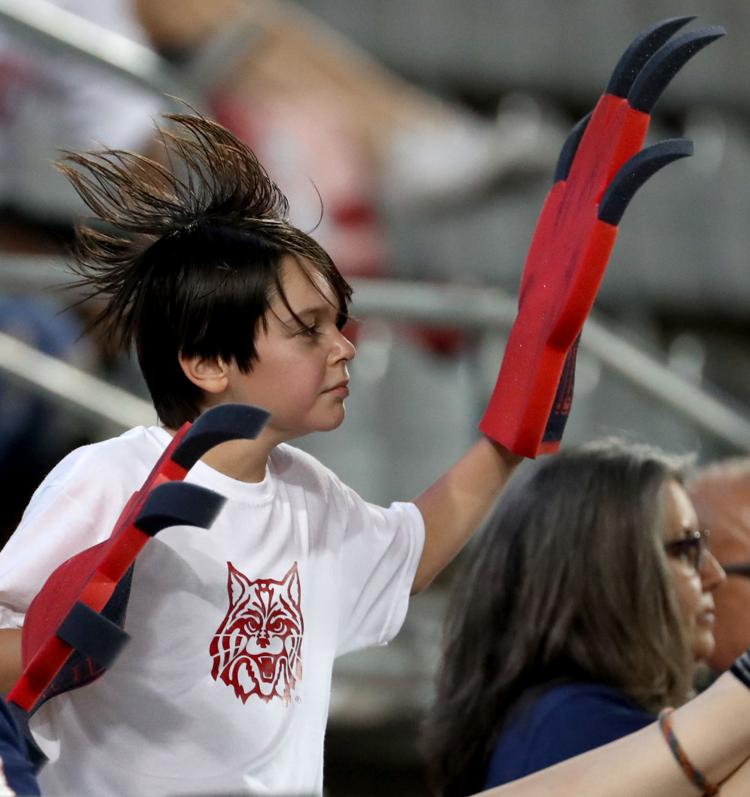 University of Arizona vs Texas Tech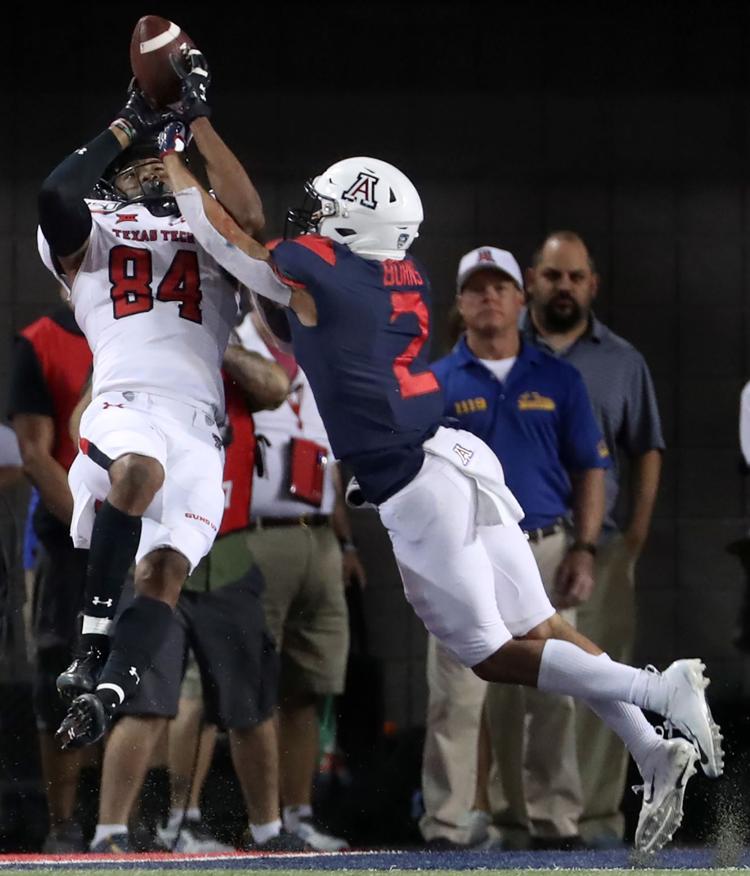 University of Arizona vs Texas Tech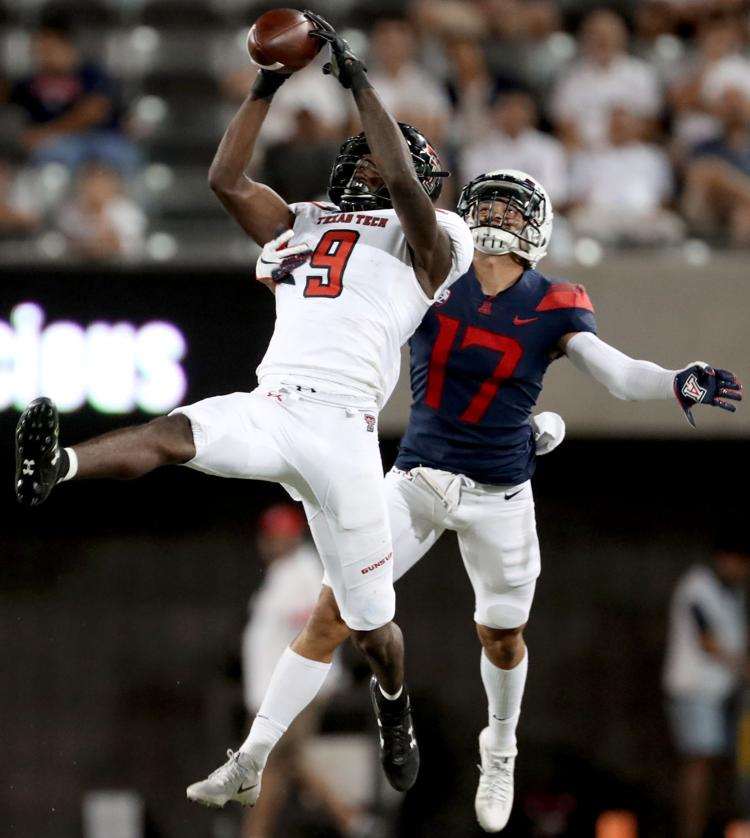 University of Arizona vs Texas Tech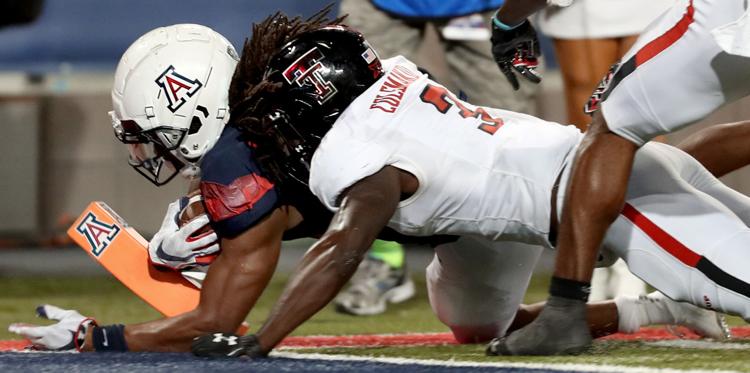 University of Arizona vs Texas Tech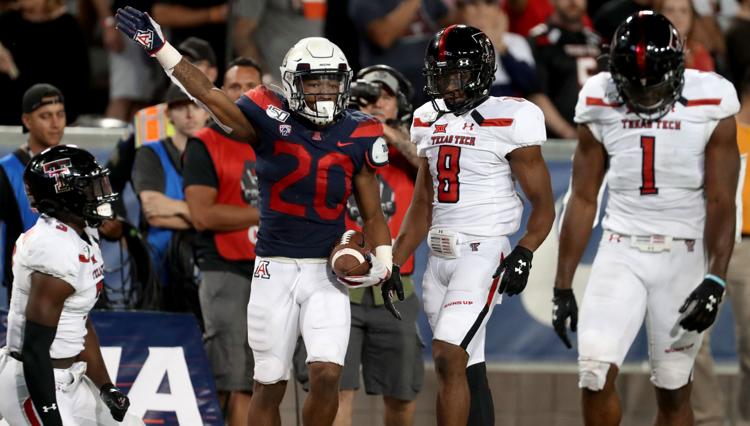 University of Arizona vs Texas Tech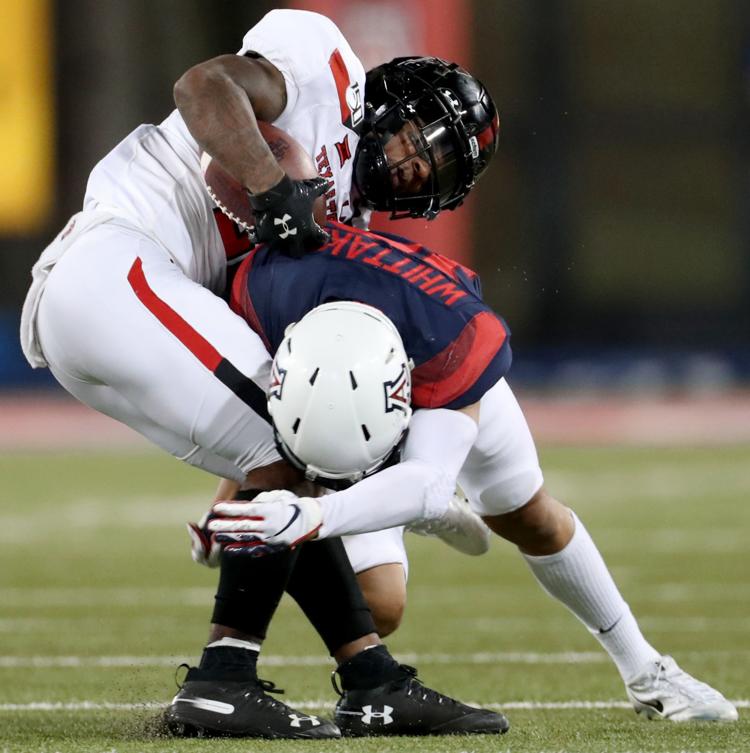 University of Arizona vs Texas Tech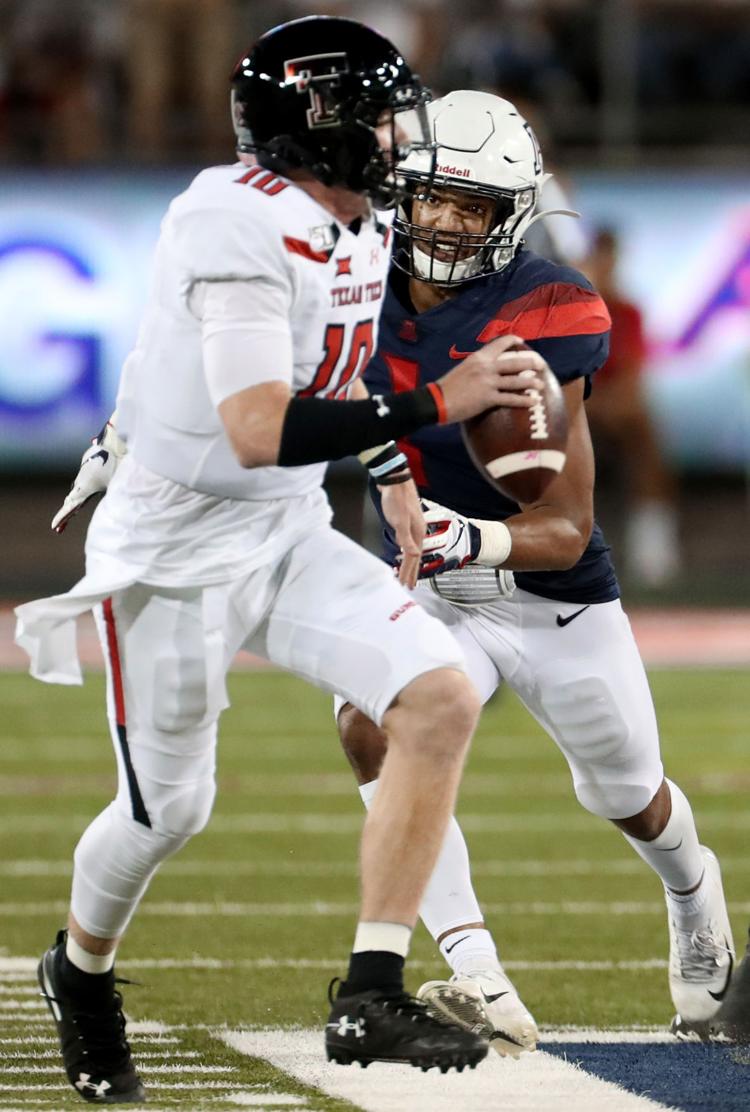 University of Arizona vs Texas Tech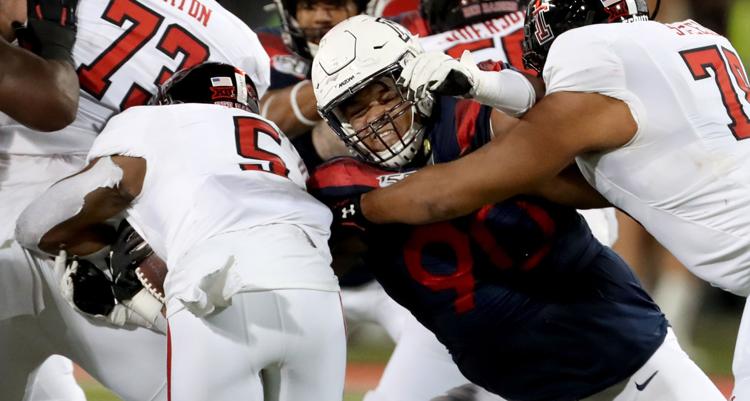 University of Arizona vs Texas Tech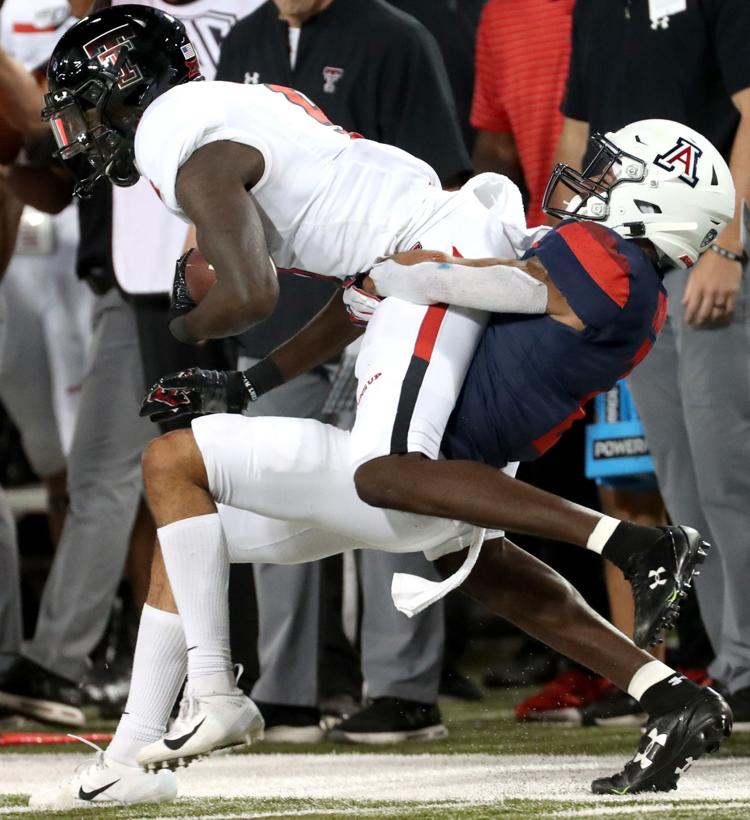 University of Arizona vs Texas Tech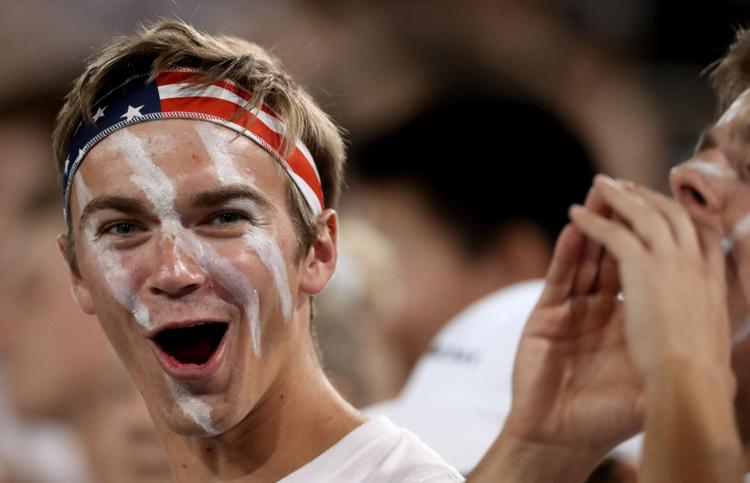 University of Arizona vs Texas Tech

University of Arizona vs Texas Tech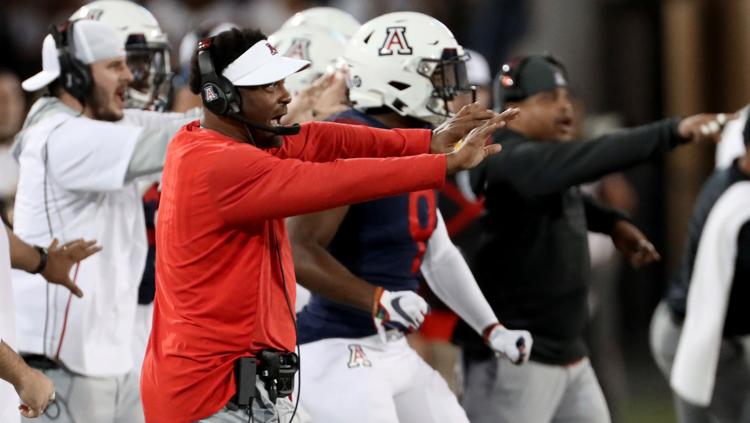 University of Arizona vs Texas Tech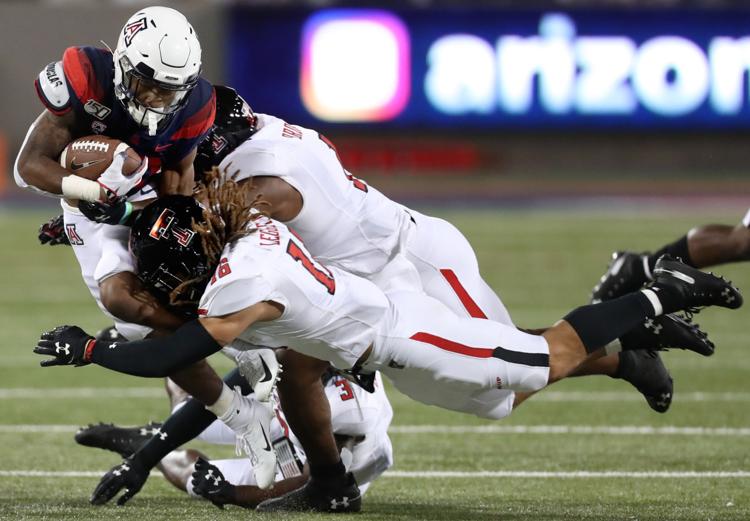 University of Arizona vs Texas Tech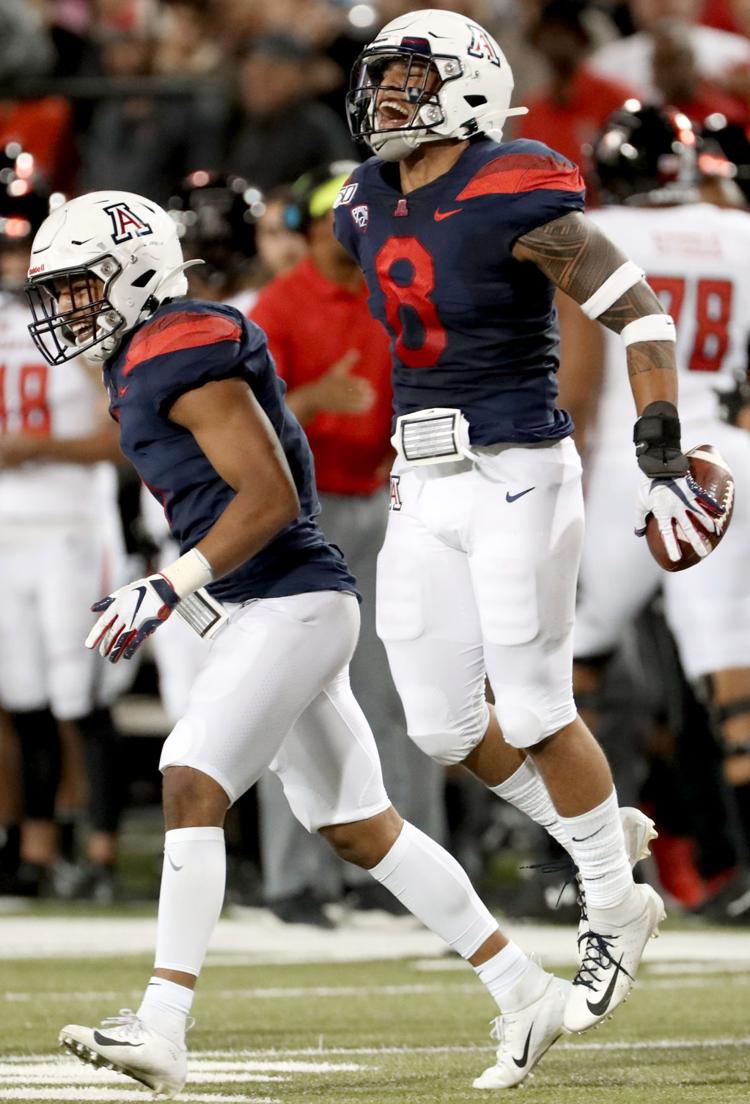 University of Arizona vs Texas Tech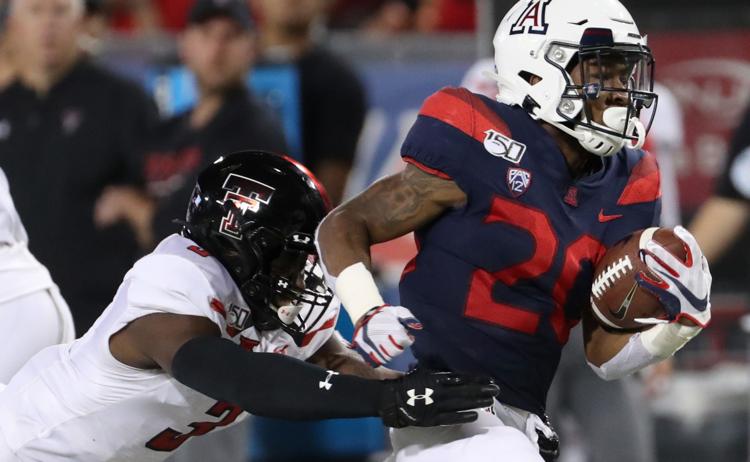 University of Arizona vs Texas Tech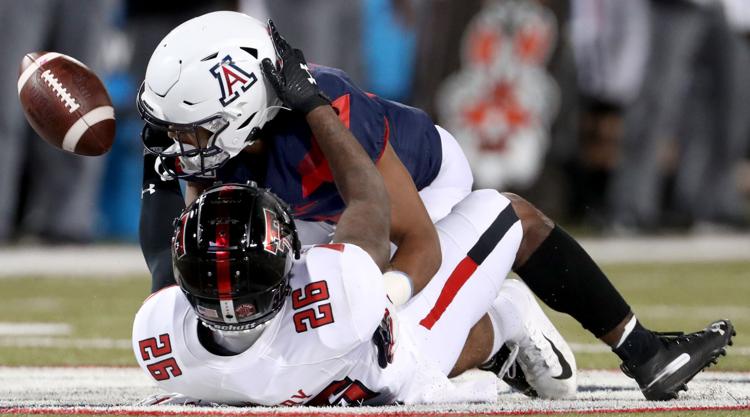 University of Arizona vs Texas Tech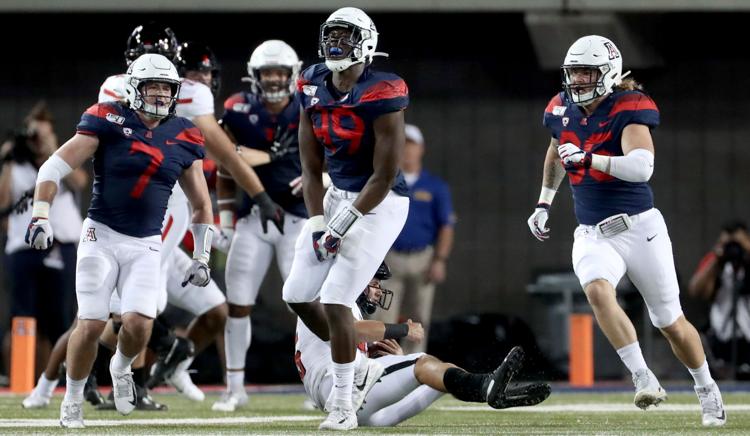 University of Arizona vs Texas Tech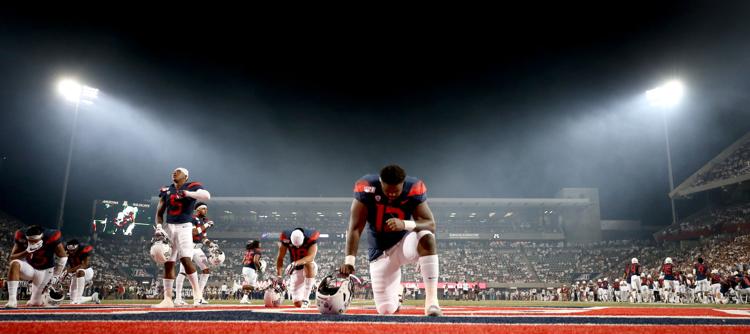 Texas Tech at University of Arizona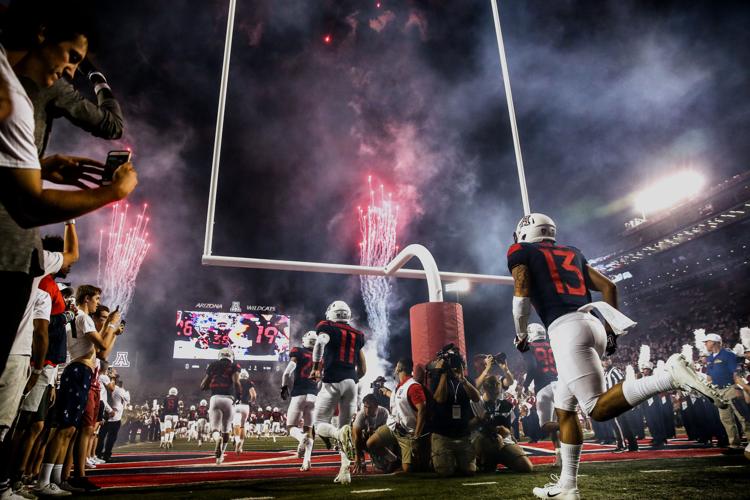 Texas Tech at University of Arizona college football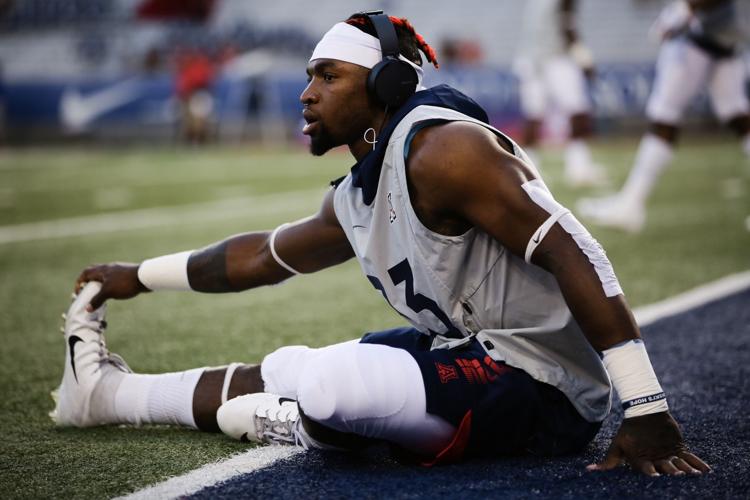 Texas Tech at University of Arizona college football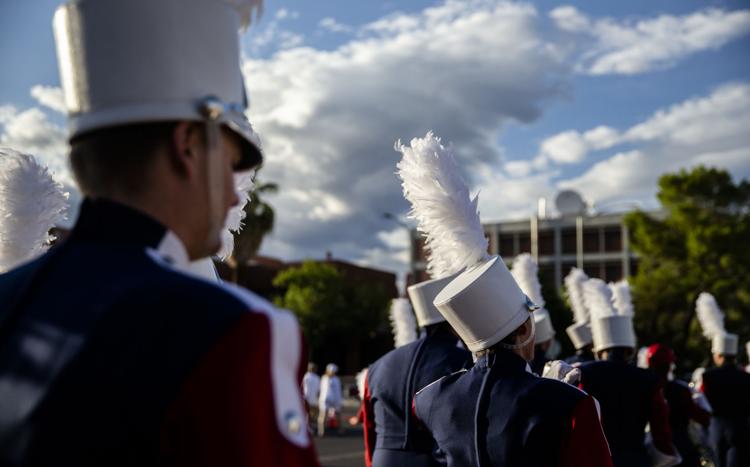 Texas Tech at University of Arizona college football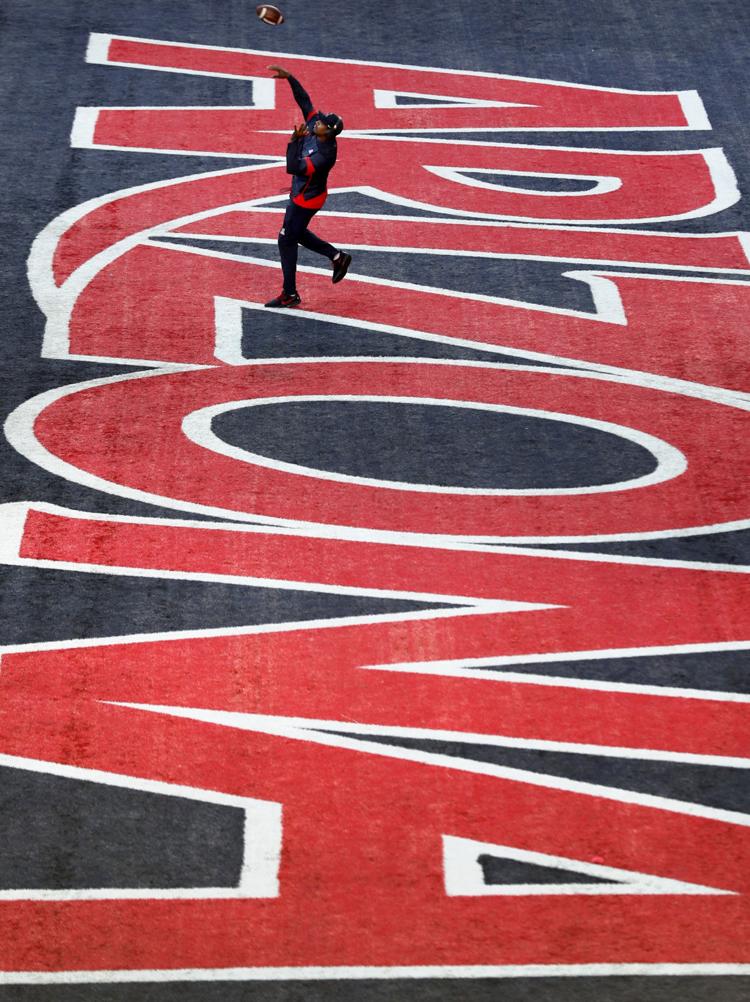 Texas Tech at University of Arizona college football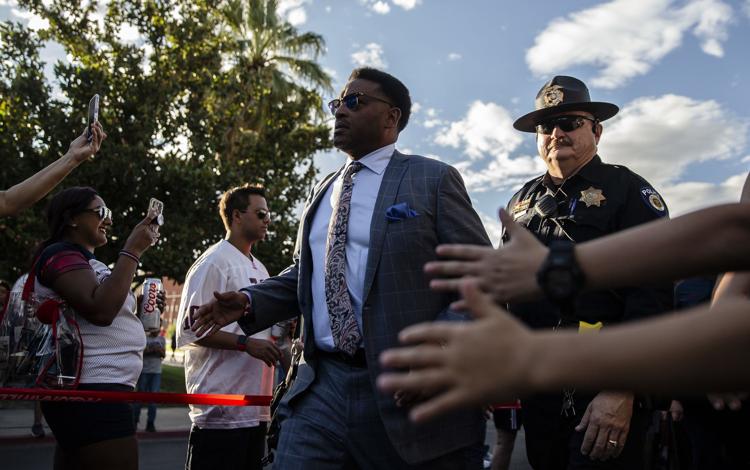 Texas Tech at University of Arizona college football
Texas Tech at University of Arizona college football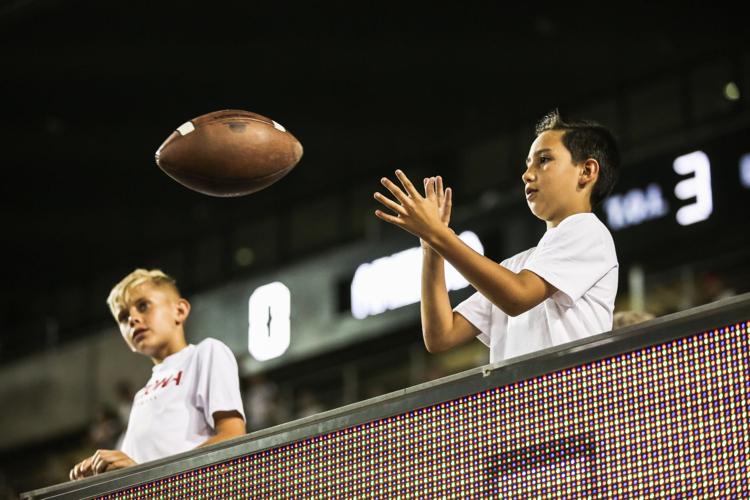 Texas Tech at University of Arizona college football