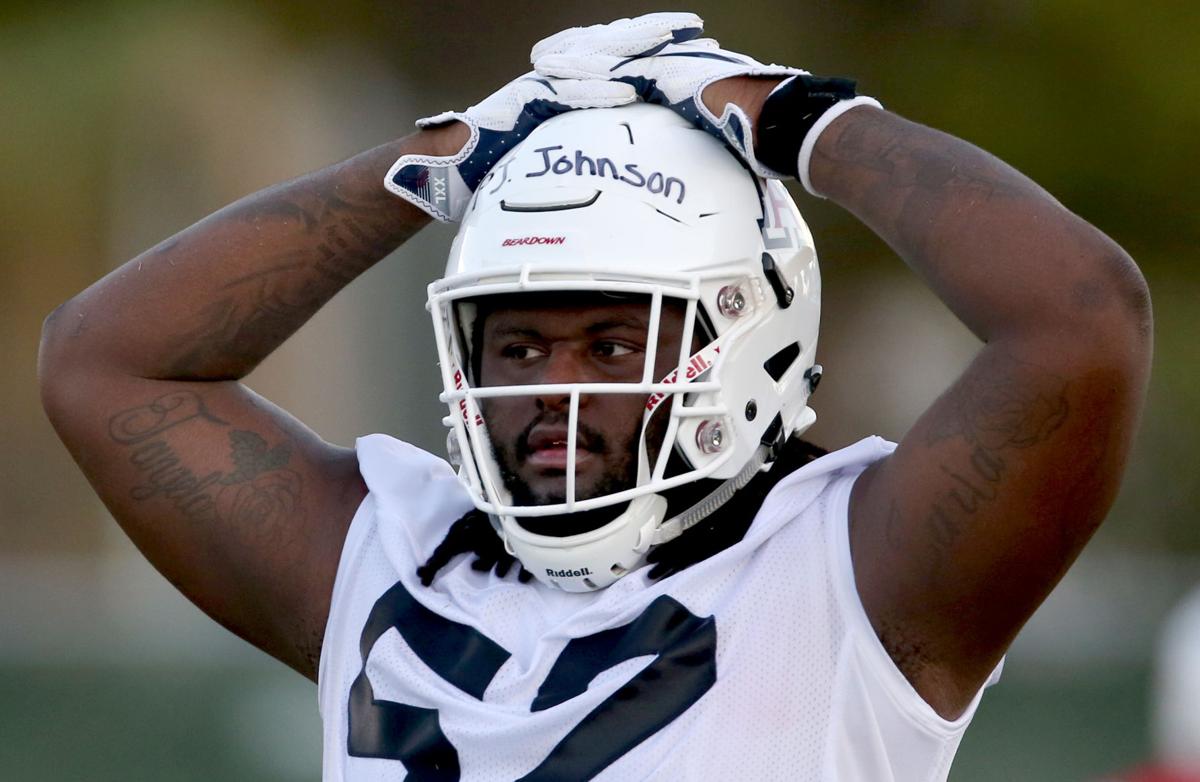 Observations from warmups before the Arizona Wildcats' game at Houston on Saturday morning at TDECU Stadium (9 a.m., ABC/ESPN2):
* UA defensive tackle PJ Johnson will not play. He has a boot on his right foot. It appears that Finton Connolly will start in his place. Kurtis Brown likely will enter the rotation.
* Cornerback Jace Whittaker and safety Scottie Young Jr. – both out last week for different reasons – participated in early, pre-full-dress warmups. However, neither was part of the first two defensive units in 7-on-7 or 11-on-11.
* It appears Tim Hough will again start at cornerback, with redshirt freshman Xavier Bell at "Spur." Last week's starting Spur, Tristan Cooper, was not spotted during warmups. He got hurt in the third quarter last week.
* Other players rotating into the secondary included Antonio Parks, Christian Young and Jarrius Wallace.
* "Stud" Kylan Wilborn, who didn't play much in the second half last week, is dressed and fully participated in warmups.
* Arizona has five quarterbacks on its travel squad for today's game.
Be sure to check back to Tucson.com and the Wildcaster app for updates during and after the game. You can also follow me on Twitter at @michaeljlev.
Contact sports reporter Michael Lev at 573-4148 or mlev@tucson.com. On Twitter @michaeljlev