In honor of the 20th anniversary of the 1998 Arizona Wildcats – the best team in program history – the Star is looking back at that squad and those times. The second in a four-part series ...
If it isn't the most iconic play in Arizona Wildcats football history, it's at worst a close second.
"The Leap by the Lake" — quarterback Ortege Jenkins' do-or-die dash into the end zone in the final seconds at Washington on Oct. 3, 1998, punctuated by a gymnastics-like flip over three incoming Huskies defenders. Jenkins stuck the landing, and Arizona won 31-28. It was the UA's first road victory over Washington in a decade, and it kept the Wildcats unbeaten at 5-0.
Arizona would finish 12-1, the best record in school history. "The Leap by the Lake" became that magical season's most memorable moment. Its only rival in UA annals is Chuck Cecil's 106-yard interception return against Arizona State 12 years earlier.
There's no disputing the greatness of Jenkins' derring-do. But as we look back on that game 20 years later, one could argue that what happened before and after it meant just as much — and that those events perfectly encapsulated what the 1998 squad was all about.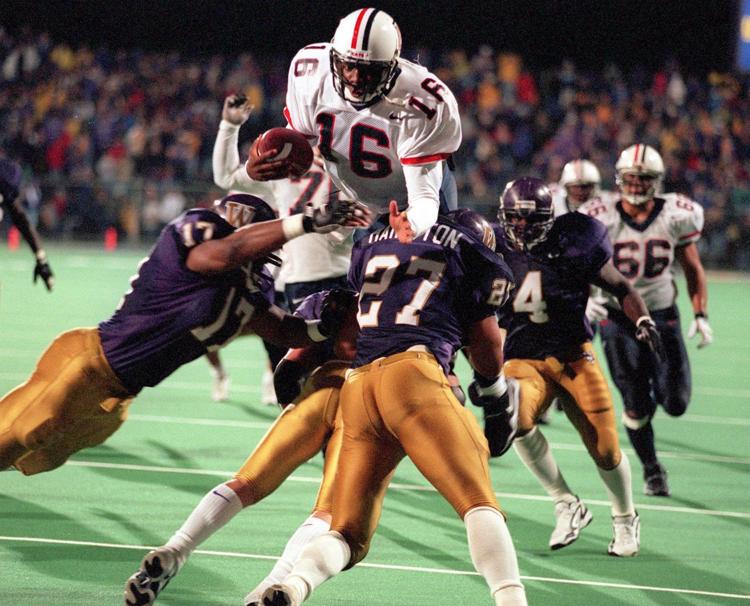 Chris, miss, bliss
Dick Tomey knew it was possible, and the day before the game it became official: Cornerback Chris McAlister — Arizona's best player and a future top-10 NFL draft pick — was ruled ineligible for the Washington trip by the NCAA.
McAlister's suspension was related to a loan he had taken out the previous summer. A last-minute appeal by then-athletic director Jim Livengood proved unsuccessful. Tomey didn't have to ask about the outcome.
"I was called to the athletic director's office," Tomey, the former UA coach, said during a recent sitdown with the Star. "Jim told me that Chris had been declared ineligible. When I walked in I knew it because he's crying. He's just sitting there bawling his eyes out."
The reality hit them just then: No. 14 Arizona would have to beat No. 20 Washington in the Pacific Northwest without one of the nation's premier cover corners and kick returners.
"There's nobody that's ever played for us that played his position any better," Tomey said. "He was the prototype."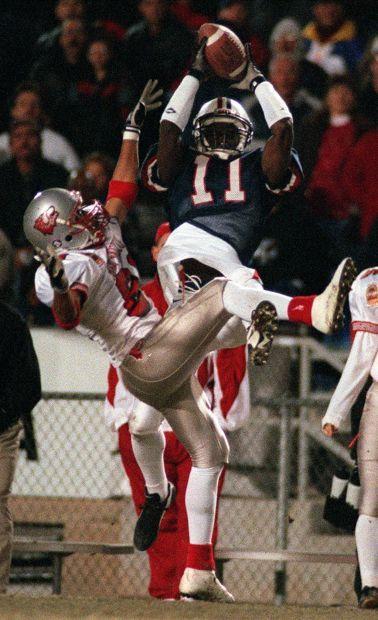 McAlister had the ability to, as football people put it, "take away half the field." When he got his hands on the ball, he could take it to the house. McAlister would finish the '98 season with three touchdowns — one apiece on kickoff, punt and interception returns. He had five picks in all (not counting two more in the Holiday Bowl that didn't count toward his totals because of NCAA rules at the time).
So when Tomey delivered the news to the team, it was a devastating blow. Or at least it should have been.
"Everybody wanted to step up and make sure they got that victory for Chris," said Kelvin Eafon, one of three captains on the '98 squad. "We didn't know how long he'd be out. We didn't know the situation. But we knew we didn't want to let him down."
Eafon also spoke to the team. So did McAlister. Tomey's words resonated the most, according to Barrett Baker, another team captain.
"When he got done talking, we would have marched right outside McKale and played Washington on Fred Enke (Drive), right on the blacktop," Baker said. "We were ready to go."
Motivation wasn't a problem. But Tomey and his staff still had to fill McAlister's spot in the lineup and on the travel roster. Leland Gayles would start at cornerback opposite Kelvin Hunter. And the final roster spot would go to … walk-on quarterback Peter Hansen.
One of Tomey's assistants mentioned that the 6-foot-8-inch Hansen had blocked a couple of kicks during practice that week. Luckily, he was home when the coaches called him. (Mobile phones existed but weren't exactly prominent in 1998.) Hansen needed a ride to the airport, and he had to wear the 6-1 McAlister's travel sweats, but it was all good: The kick-block specialist would make the game.
He also would make an impact.
The last-minute addition to the roster was credited with a blocked extra point. The leaping presence of No. 14 also might have contributed to a late missed field goal, which sailed wide right and gave Arizona a jolt just before the winning touchdown drive. Tack on those points, and Jenkins' TD merely would have tied the game. Who knows what would have happened in overtime?
"I Just remember how good Washington was, how tough it was to win in Seattle," said Brandon Manumaleuna, a tight end for the '98 Wildcats who's currently the offensive coordinator at Narbonne High School in Harbor City, California. "To lose one of your best players … that's where the family atmosphere comes in. We had each other's backs."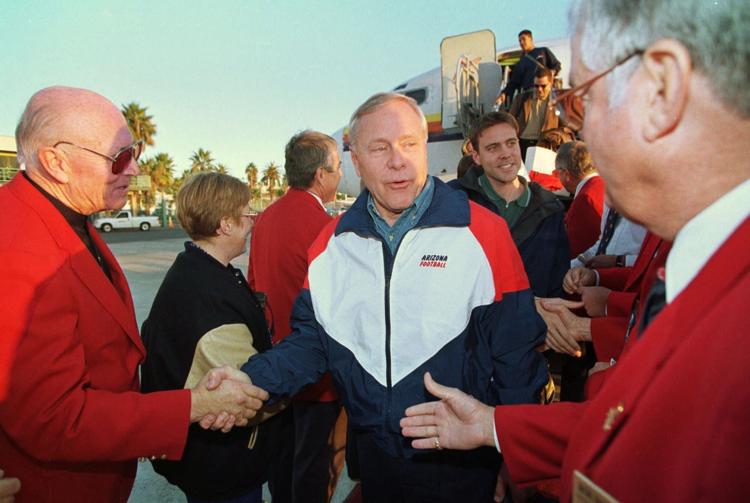 'He's good in my book'
The triumphant Wildcats returned to Tucson about 4 a.m. the next day. As Tomey remembers it, the weather was similar to what they had left behind in Seattle.
When the traveling party landed, an unexpected visitor was there to greet them: Chris McAlister.
"To this day," former UA offensive coordinator Dino Babers said, "I can't figure out how Chris got on the tarmac."
Yet there he was, to the delight of his coaches and teammates. McAlister wasn't the most vocal leader; he generally let his actions speak for him. This gesture — showing up at the airport in the rain at 4 o'clock in the morning — validated his selection as the third team captain.
"He was a quiet guy, but he had one of the biggest hearts," Eafon said. "I didn't expect him to be there at that time, but it didn't surprise me."
Offensive lineman Edwin Mulitalo recalled feeling resentful when he learned McAlister would miss the Washington game — as if McAlister had let the team down in some way. His appearance at the airport wiped those feelings away.
"When he came back and he was waiting for us," Mulitalo said, "I said to myself, 'He's good in my book.'"
Tomey saw deeper meaning in the whole affair. A positive had materialized from what seemed like a negative situation.
The Wildcats learned something about their teammate, and they learned something about themselves. Although they would lose the following week to UCLA, it was the lone blemish in a season marked by dominance and resilience.
Tomey remembered hugging McAlister and speaking to him at the bottom of the steps.
"I told him I was so glad to see him," Tomey said. "He said, 'Coach, I've never experienced that, where I wasn't part of something.' I said, 'Chris, you were.'
"By his actions, that team became a great team. It found out it could win without its best player."
---
Photos: The 1998 Arizona Wildcats football team
1998 Arizona Wildcats football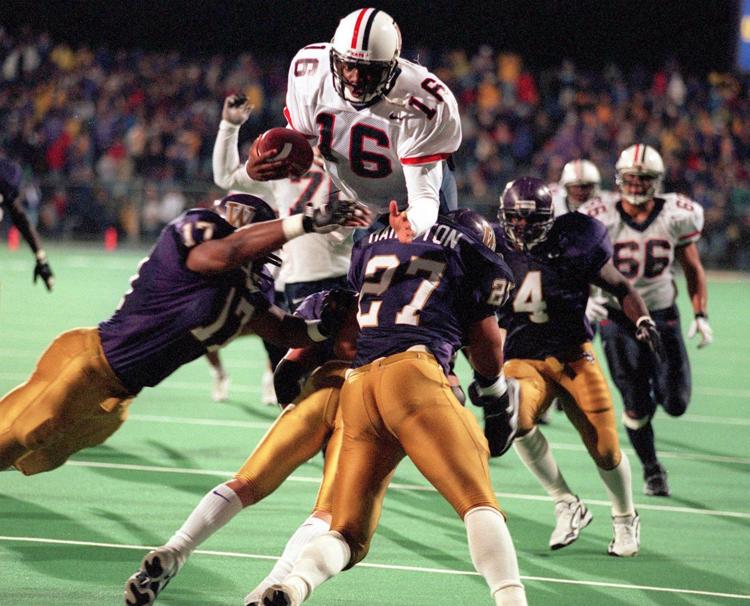 1998 Arizona Wildcats football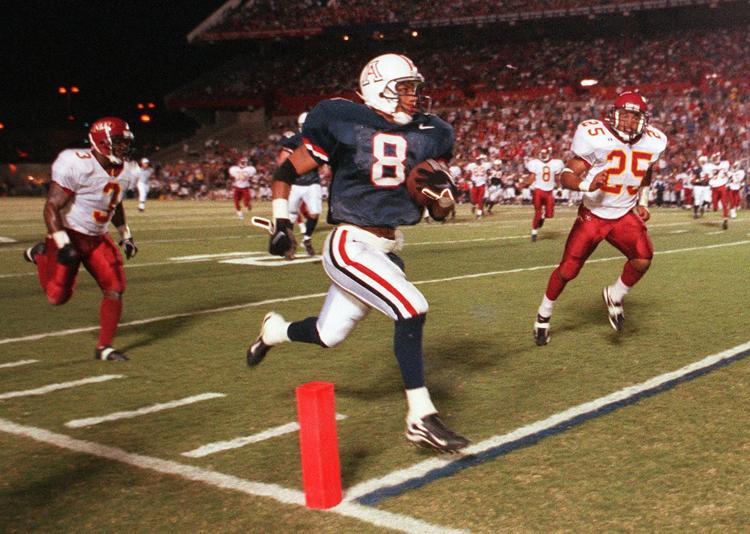 1998 Arizona Wildcats football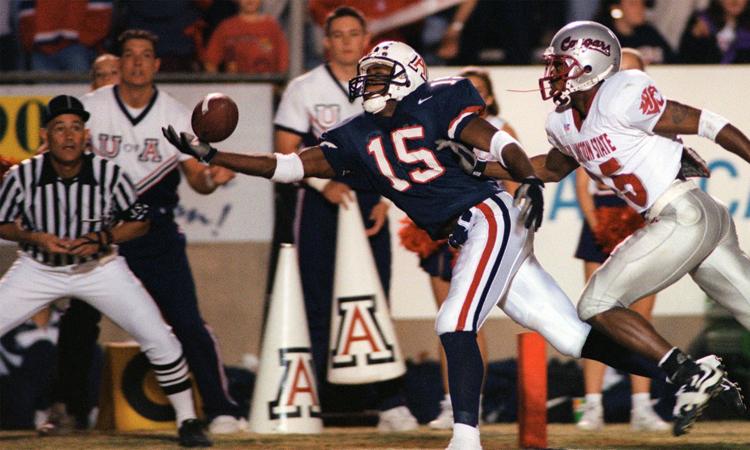 1998 Arizona Wildcats football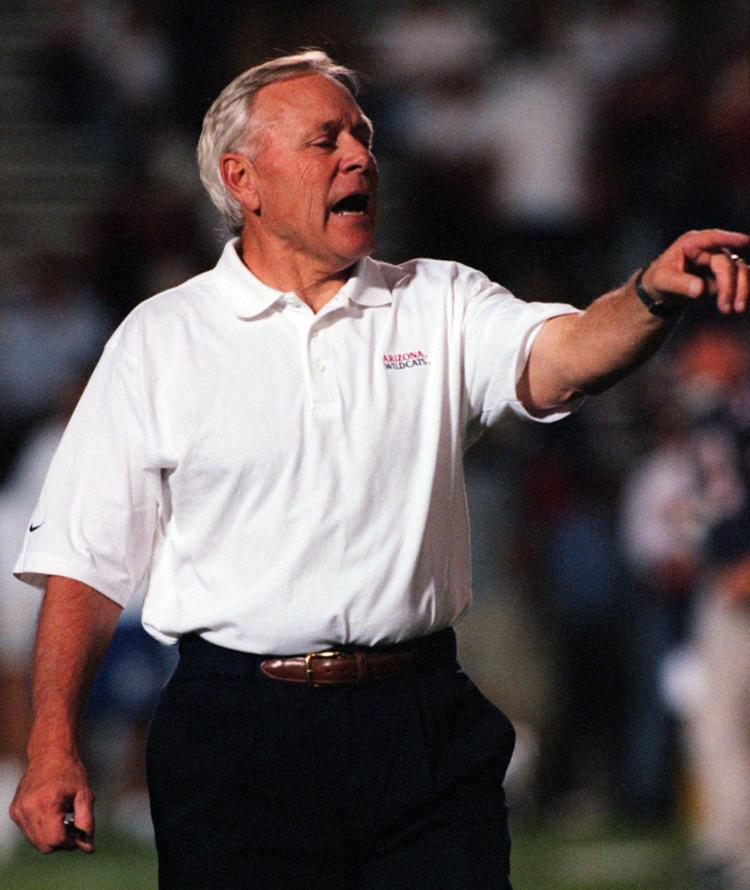 1998 Arizona Wildcats football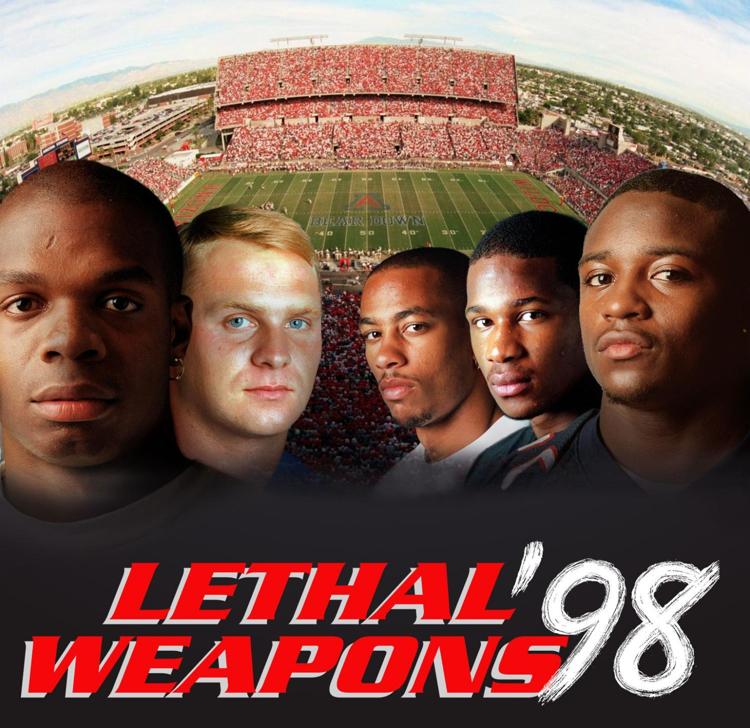 1998 Arizona Wildcats football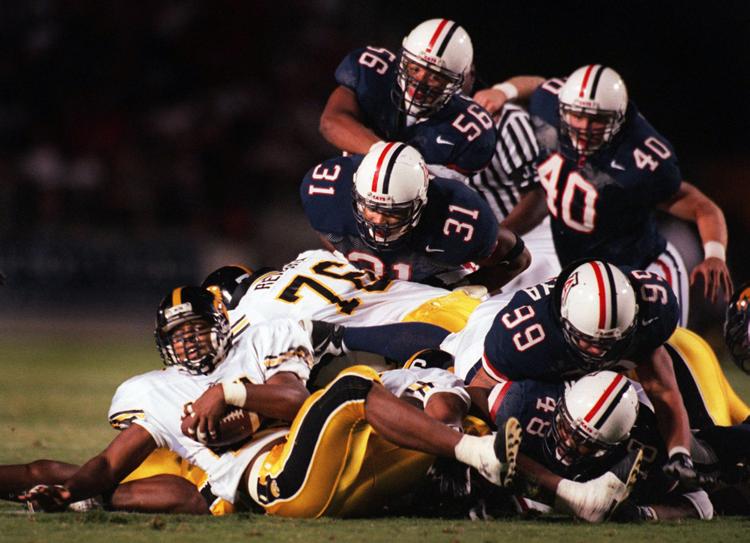 1998 Arizona Wildcats football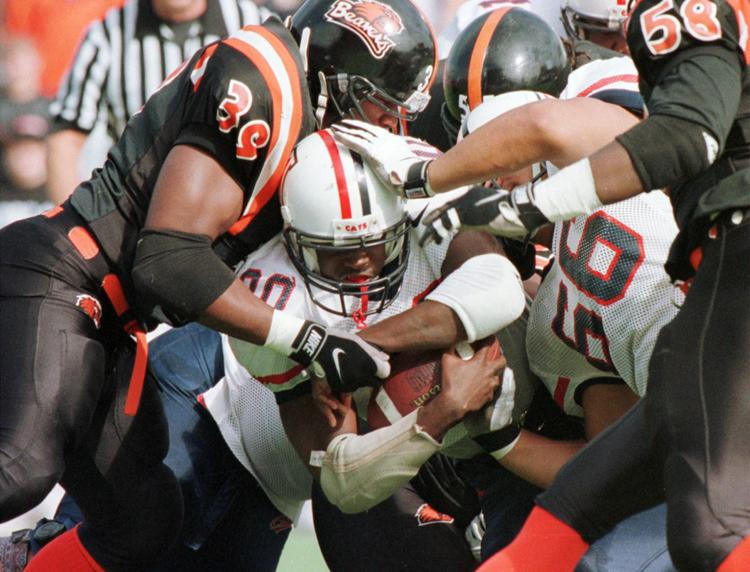 1998 Arizona Wildcats football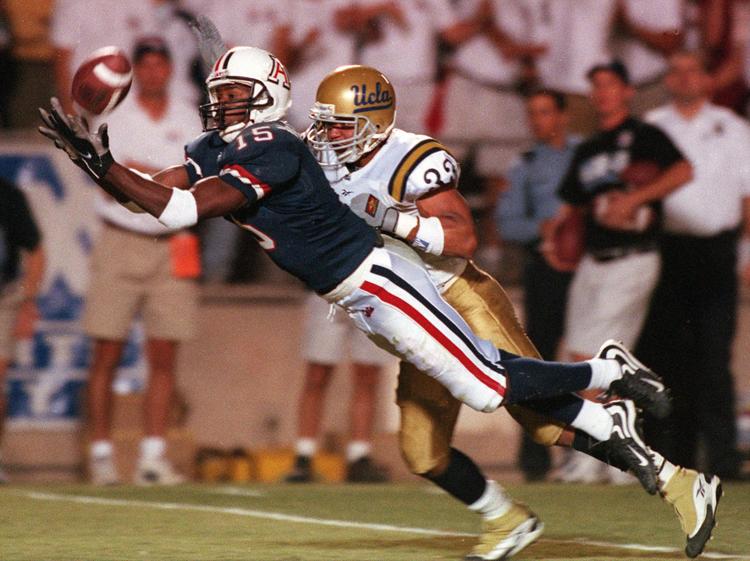 1998 Arizona Wildcats football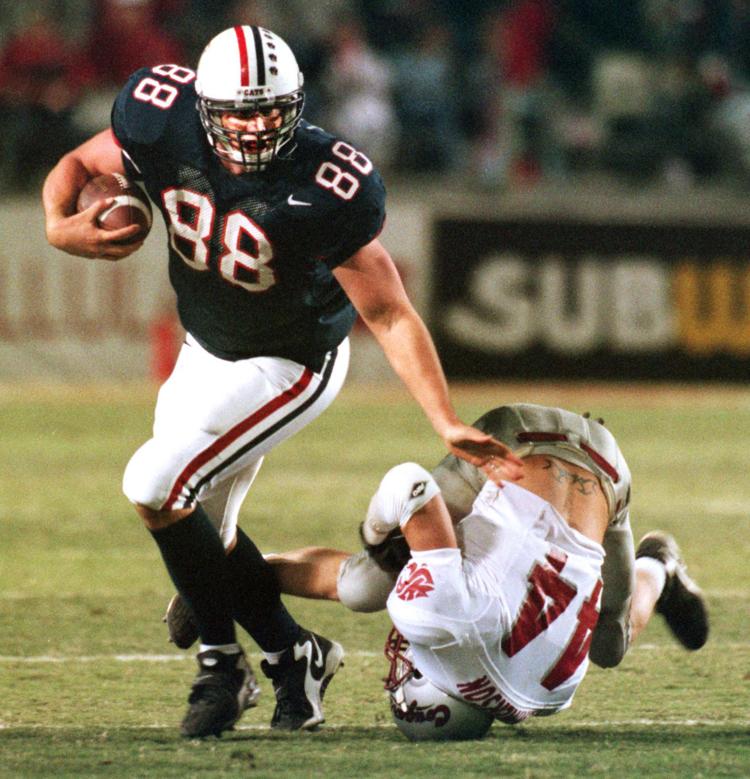 1998 Arizona Wildcats football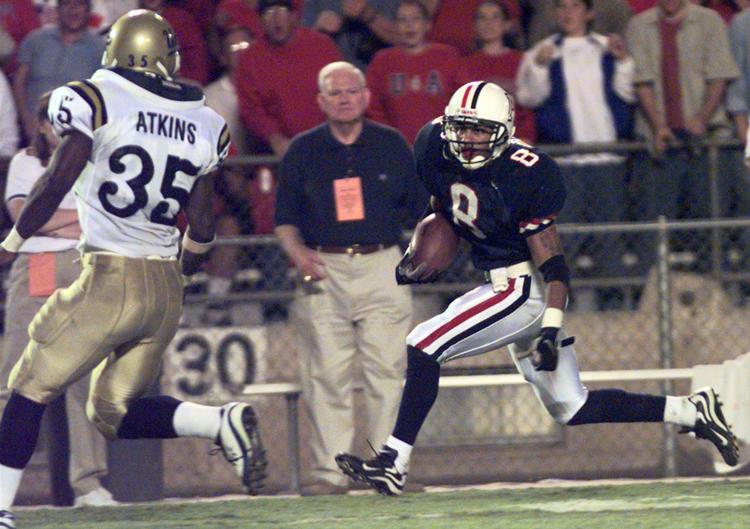 1998 Arizona Wildcats football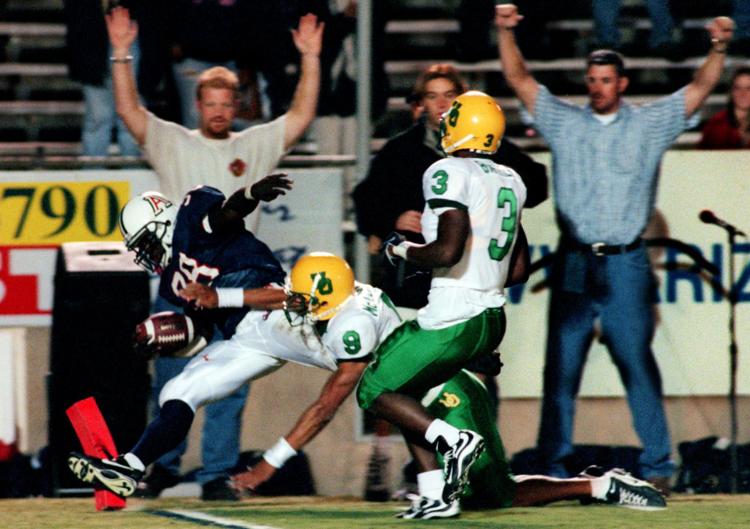 1998 Arizona Wildcats football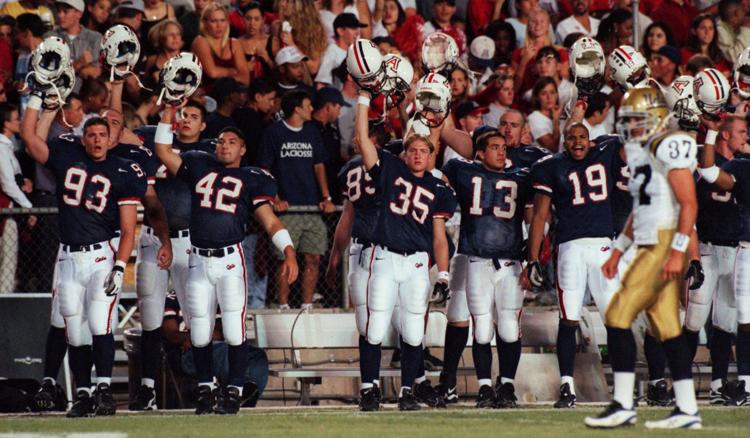 1998 Arizona Wildcats football
1998 Arizona Wildcats football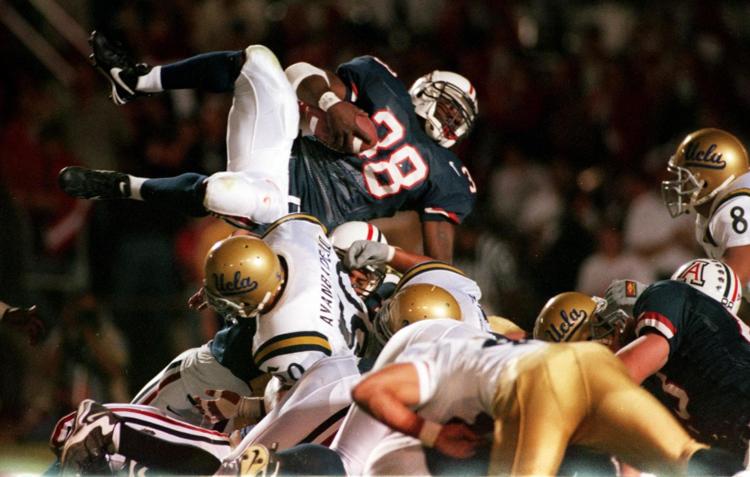 1998 Arizona Wildcats football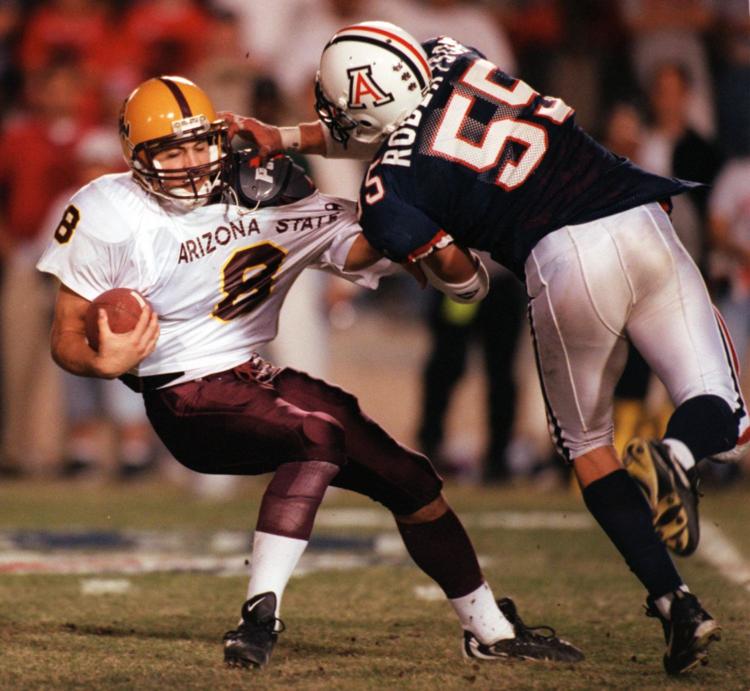 1998 Arizona Wildcats football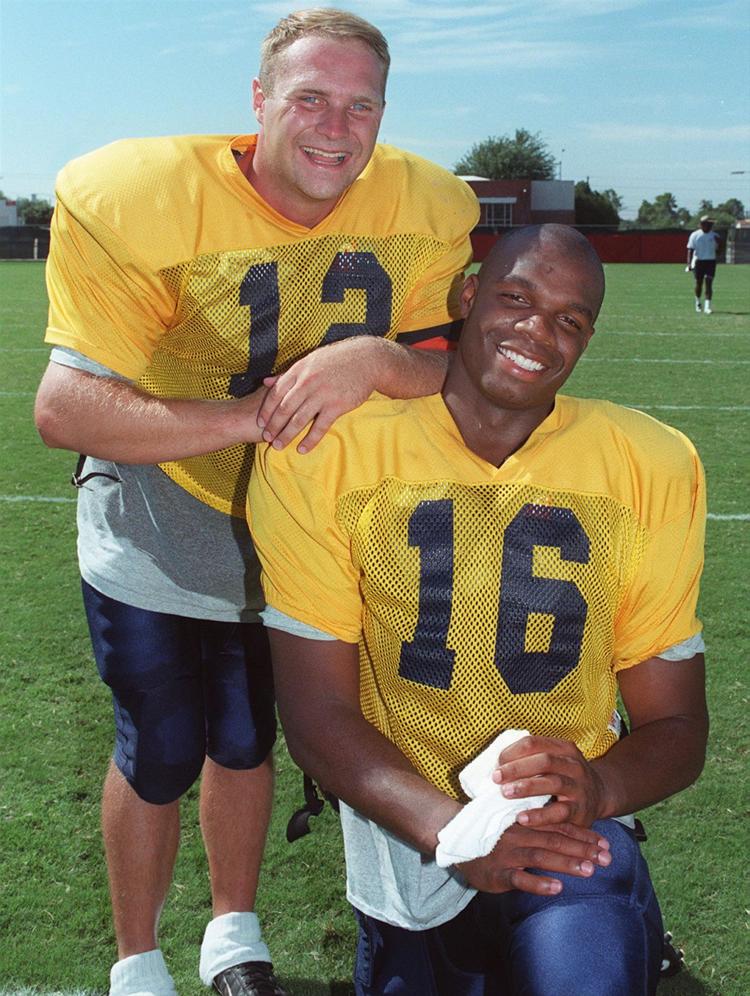 1998 Arizona Wildcats football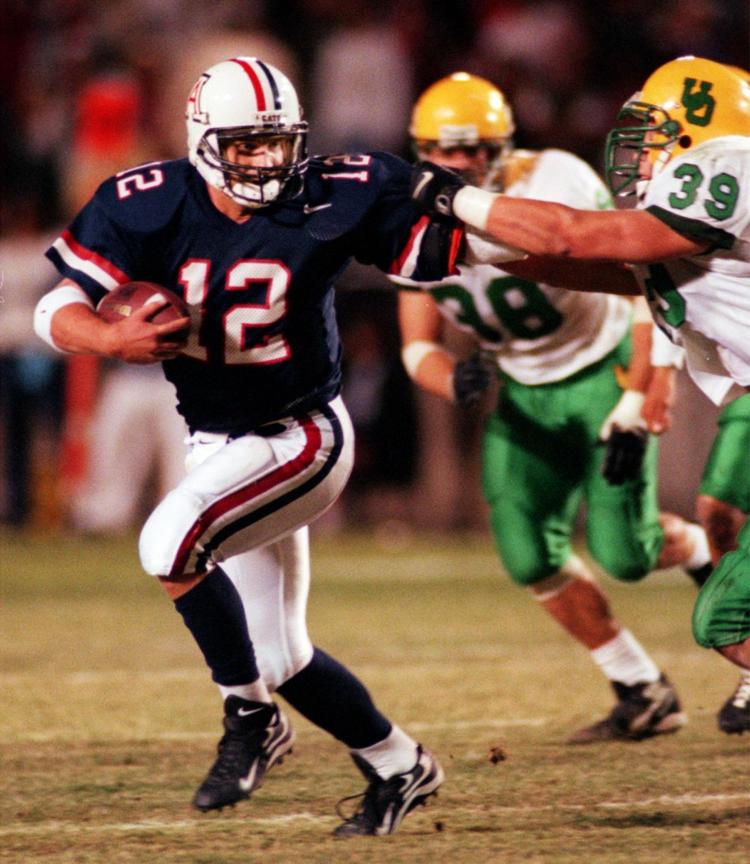 1998 Arizona Wildcats football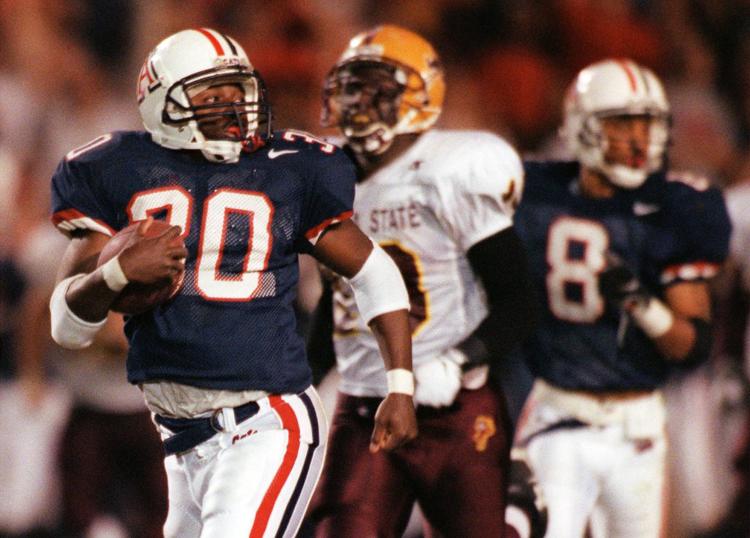 1998 Arizona Wildcats football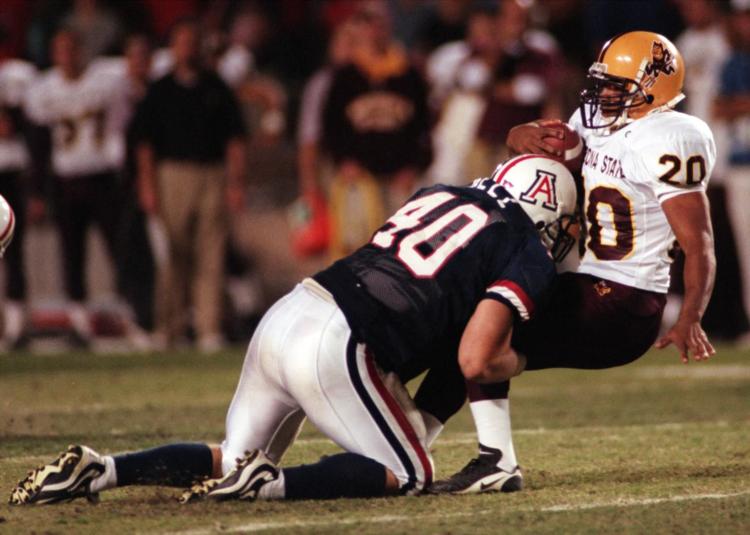 1998 Arizona Wildcats football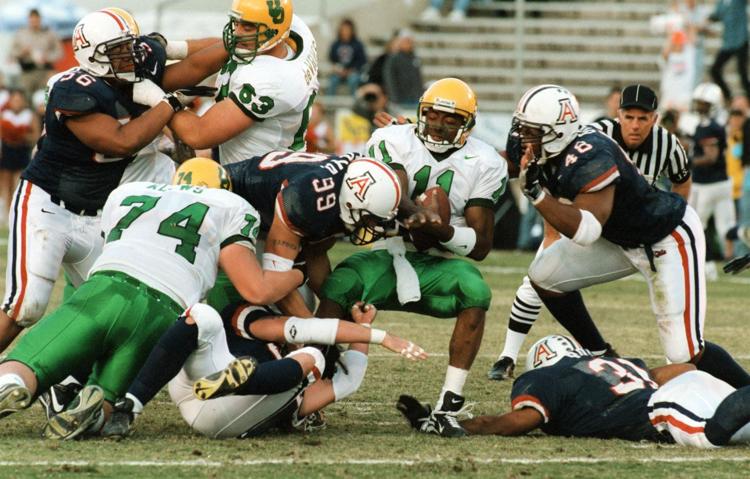 1998 Arizona Wildcats football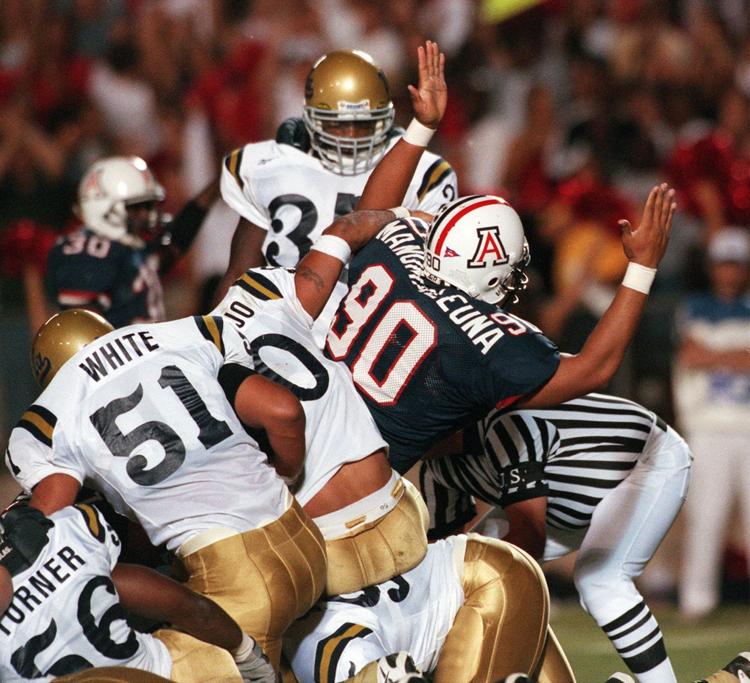 1998 Arizona Wildcats football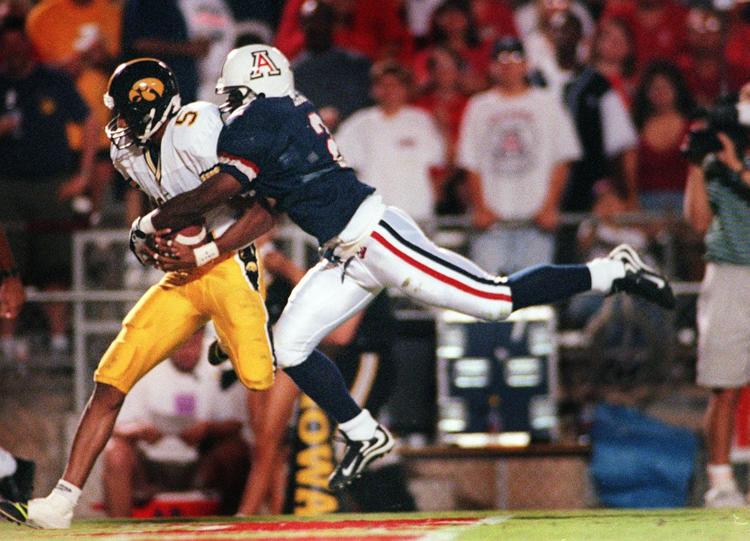 1998 Arizona Wildcats football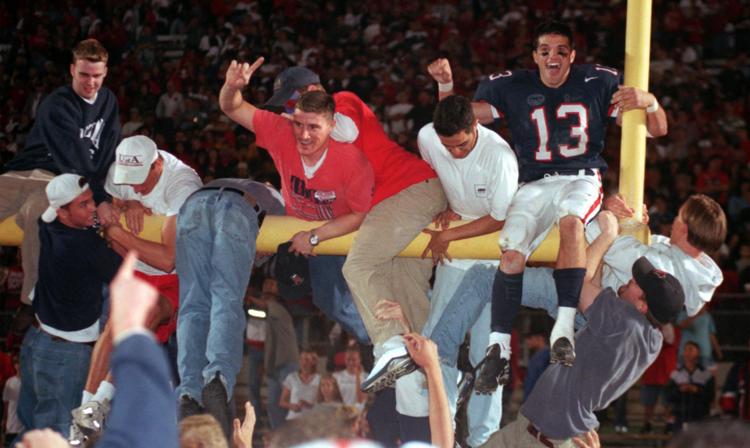 1998 Arizona Wildcats football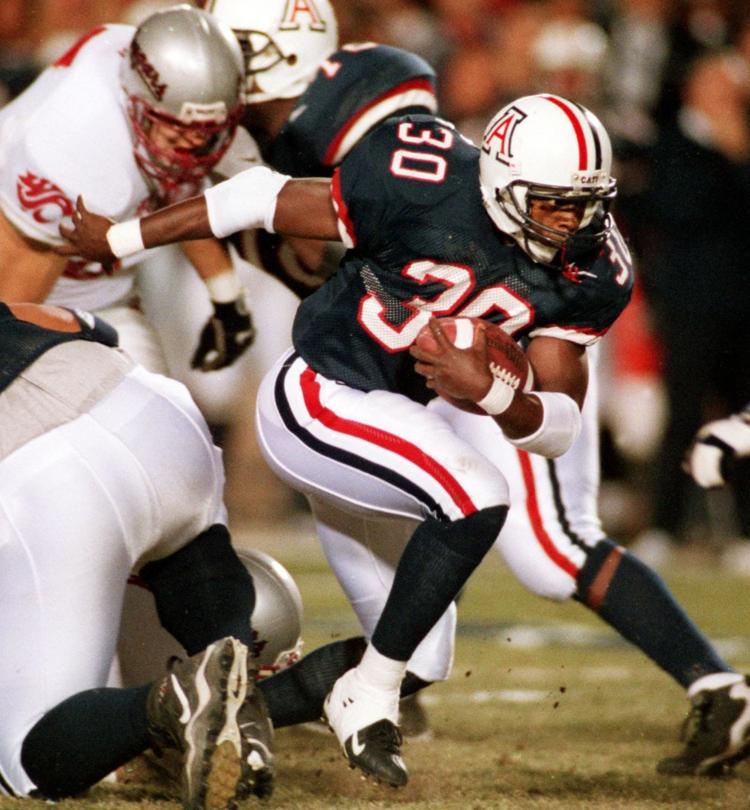 1998 Arizona Wildcats football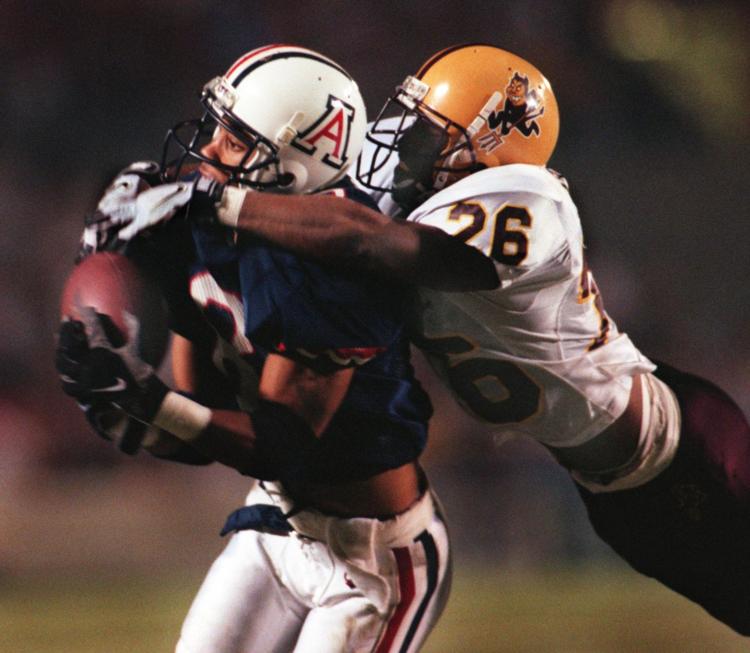 1998 Arizona Wildcats football
1998 Arizona Wildcats football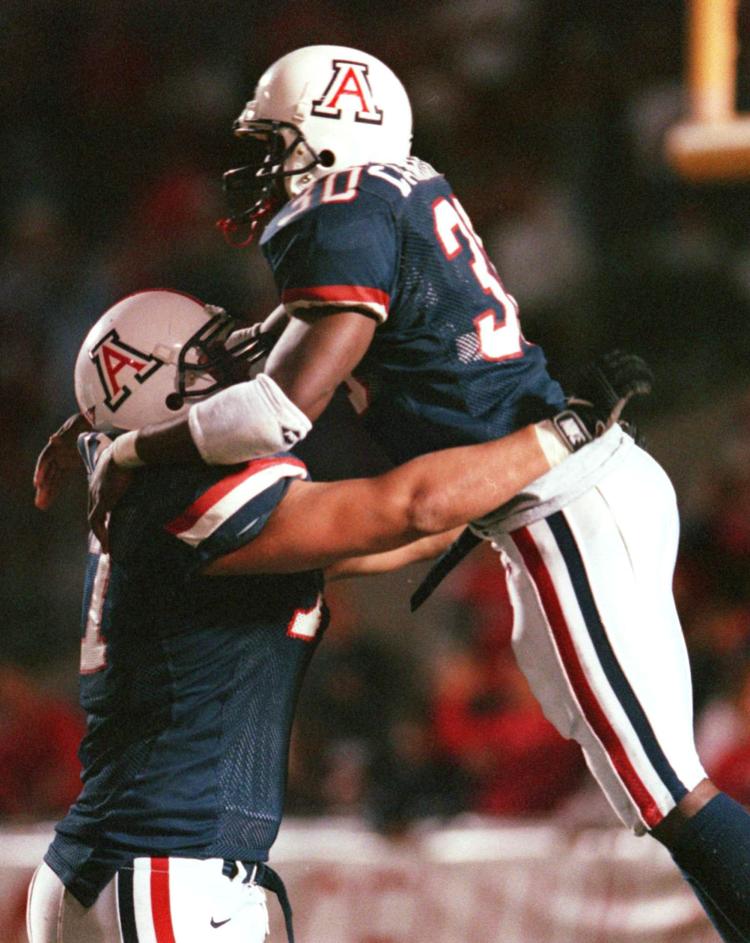 1998 Arizona Wildcats football