Ex-Arizona safety Will Parks sets career high, Gronk hits personal milestone; a look at former UA players in the NFL
Eight former Wildcats are playing in the NFL and while Week 1 was a dud for some, Week 2 was a better outcome. Take a look on who's improving and who's not. 
LB Marquis Flowers, New England Patriots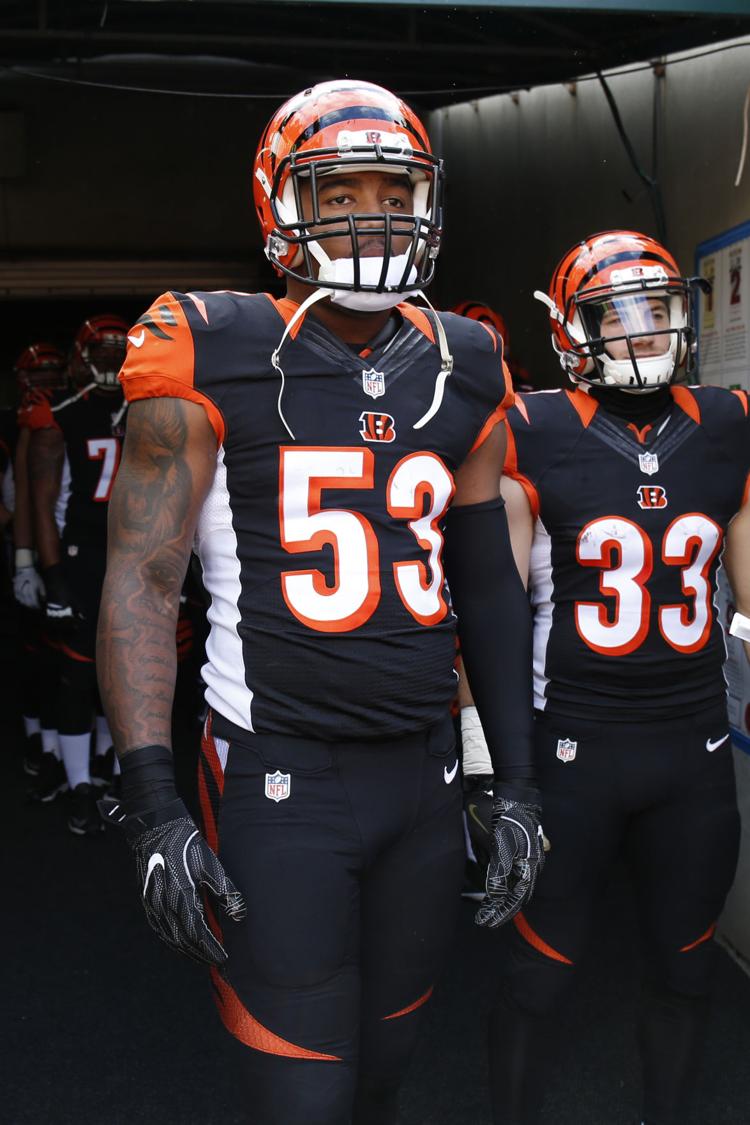 Flowers didn't record a statistic in his debut with the Patriots in the Week 1 loss to Kansas City. This past week had a different outcome. 
Last week: Flowers recorded one tackle as a member of the special teams unit in New England's 36-20 win at New Orleans. 
This week: Patriots return home Sunday to play against Houston at 10 a.m.
QB Nick Foles, Philadelphia Eagles
Foles still remains Carson Wentz's backup and hasn't received any snaps so far this season after he returned to the team that drafted him, then traded him to the then-St. Louis Rams. Of course, it's difficult to stay healthy for an entire season so maybe at some point in 2017, we can see Foles back under center. 
Last week: Foles didn't play in Philadelphia's 27-20 loss to the Chiefs. 
This week: The Eagles play the Giants Sunday at 10 a.m.
PK Nick Folk, Tampa Bay Buccaneers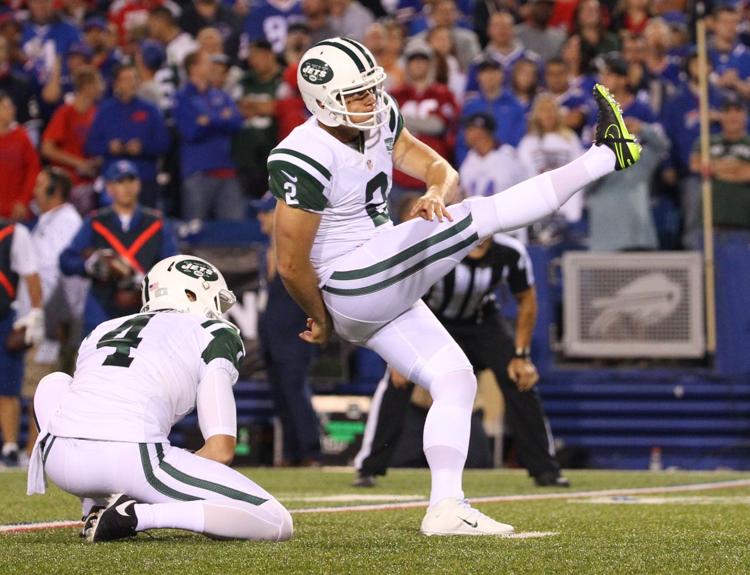 After Tampa Bay's regular season opener was cancelled from Hurricane Irma, Folk had his debut on Sunday against Chicago. For someone who's in his 11th season and third team, Folk hasn't shown a sign of slowing down. 
Last week: Folk went 3 of 3 in field goals against the Bears and his longest was from 50 yards a 29-7 win. 
This week: The Bucs play at Minnesota Sunday at 10 a.m. 
S Robert Golden, Pittsburgh Steelers
The former Pittsburgh special teams captain isn't having issues getting on the field, but rather record statistics. Golden is a key member for the Steelers' specials teams unit and is the backup strong safety under Sean Davis. 
Last week: Golden didn't record any statistics in Pittsburgh's 26-9 win over the Vikings. 
This week: The Steelers play their second road game of the season Sunday against the Bears. 
TE Rob Gronkowski, New England Patriots
Considered the best player at his position, Kansas City shut Gronkowski down Week 1 as he only recorded 33 yards. Gronkowski's Week 2 performance was night-and-day. 
Last week: Gronkowski had six catches for 133 yards and a touchdown, which was his 69th career touchdown. Knowing Gronkowski's personality, he probably enjoyed the career milestone. 
GET. OFF. HIM.Oh my goodness, @robgronkowski. #GoPats #NEvsNO pic.twitter.com/dEcwEUWVC1

— NFL (@NFL) September 17, 2017
This week: The Patriots host the Texans Sunday at 10 a.m.
DT Earl Mitchell, San Francisco 49ers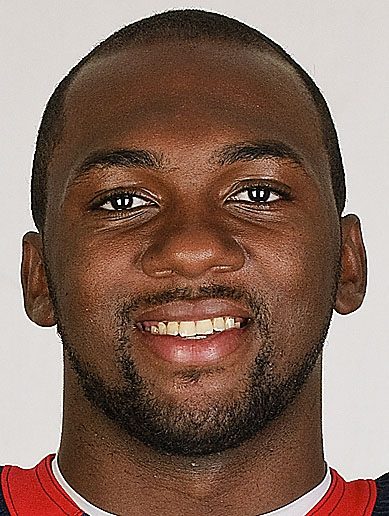 Mitchell is the starting defensive tackle for a 49ers team that is currently in the rebuilding process. In Week 1, Mitchell recorded two tackles. Let's see how he did in Week 2. 
Last week: Mitchell's performance was duplicated. Once again, he finished two tackles, one solo and the other assisted in a 12-9 loss to the Panthers. 
This week: San Francisco returns home to play the Rams Thursday at 5:25 p.m. and will be televised on NFL Network. 
S Will Parks, Denver Broncos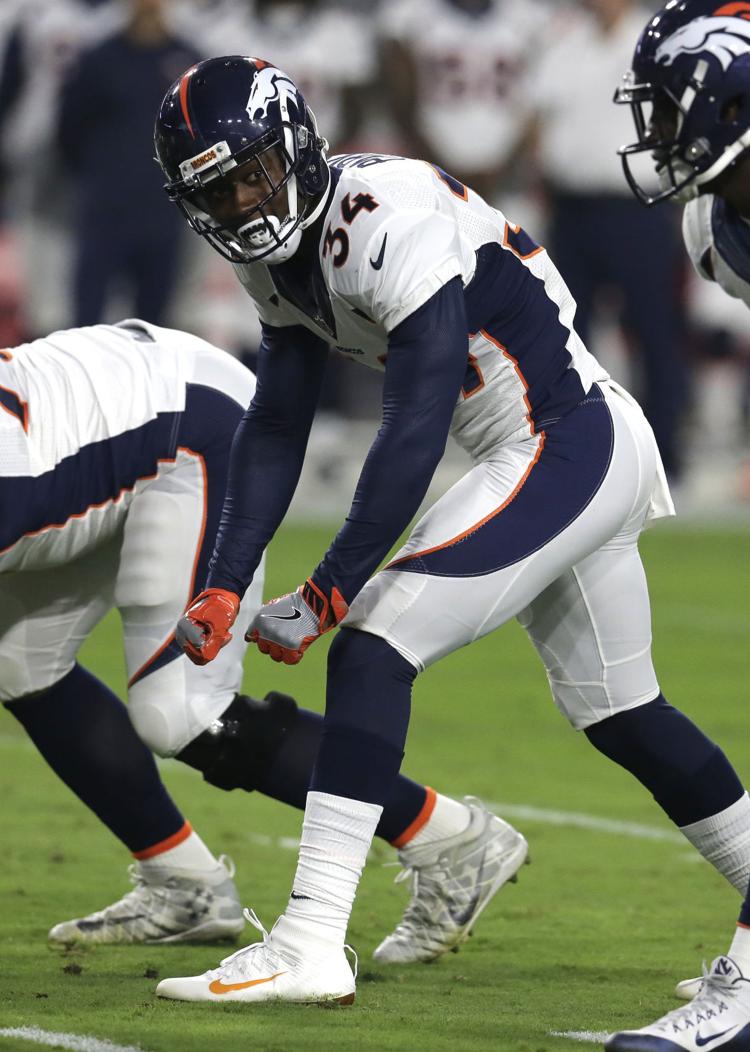 Will Parks is gradually, but surely being more involved in Denver's defense, which some have labeled as the best secondary in the NFL. Parks so far has played 96 snaps this season. 
Last week: Parks is the backup safety behind Darian Stewart who's status was questionable Sunday due to a groin injury. The Broncos played the Cowboys at home and although Parks didn't start, he had a key role on the defense and  was often matched up against Dallas tight end Jason Witten. Parks recorded a career high with four tackles in a 42-17 win. 
This week: Denver plays at Buffalo Sunday at 10 a.m.
LB Brooks Reed, Atlanta Falcons
After losing in last season's Super Bowl, the Falcons opened up 2017 with a walk-off sack from the Tucson native to beat the Bears in Chicago. Reed finished the game with five tackles and two sacks. 
Last week: Atlanta debuted its brand new, state-of-the-art Mercedes-Benz Stadium against Green Bay and won 23-17. That's the good news. The bad news is that Reed didn't record a stat against the Packers. 
This week: The Falcons look to remain unbeaten as they play Detroit Sunday at 10 a.m.