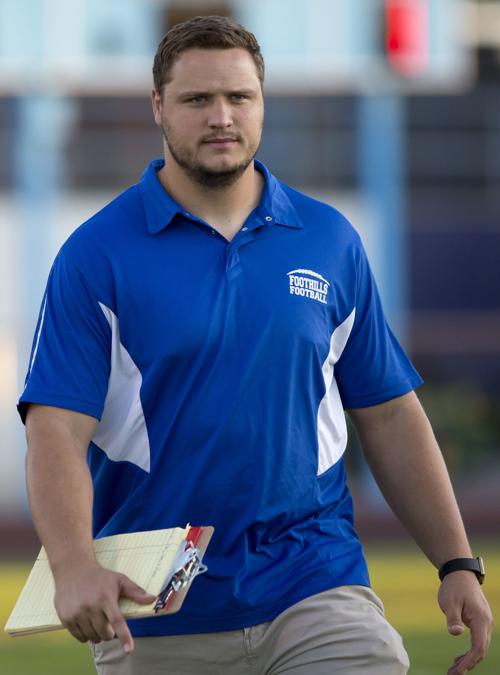 All Gerhard de Beer wanted was another chance.
A chance to prove that not only is he good enough to play in the NFL, that not only does he belong in the league, but that he is one of them. A football player. Not a converted track athlete. Not a novelty. Not a lark. A football player.
After 10 grueling weeks, he got that chance on Monday. For a few days, at least.
Less than a week after he was signed to the Indianapolis Colts' practice squad, the former Arizona offensive lineman was released on Friday, an ultra-fast turnaround that once more reveals the cruelty and fluidity that is the modern NFL business.
De Beer, 25, was hoping to stick this time. But now he'll go back to practicing the hardest thing he's learned during his football journey. Not the correct drop step or the perfect hand placement.
Patience. Simply, patience.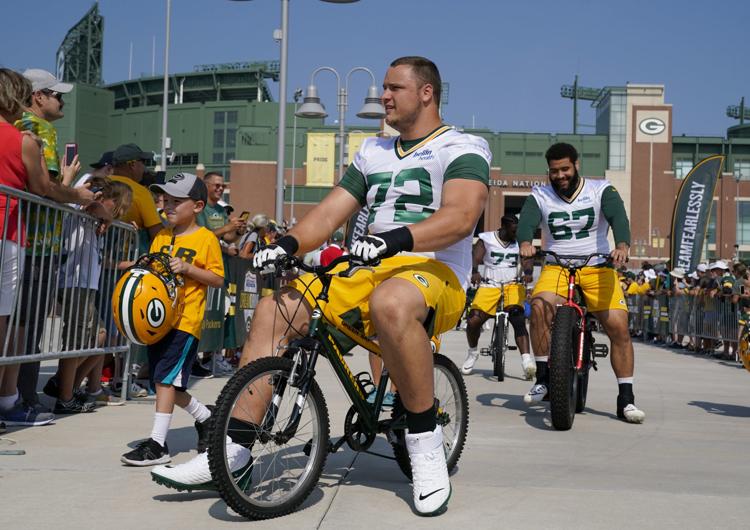 De Beer's story around Tucson is well known: South African discus thrower travels from Pretoria to Arizona for college, learns a little about American football, gives it a shot, shifts from defensive line to tight end to offensive line, bulks up and starts for parts of three years for the Wildcats.
It all sounds so simple now, even if it was anything but.
His NFL story is even more complicated.
After going undrafted in the 2018 draft, he signed as a free agent with the Buffalo Bills. He raised some eyebrows in western New York and impressed a few folks, but was released in short order. He worked out in Tucson, got better, and with five weeks left in the 2018 season, he was signed to the Green Bay Packers' practice squad.
De Beer was primarily looked at as a developmental player, far from polished with less than a half-decade in football and in America. All season, he got seven plays on film, he says. But he stuck, through the end of the year, through the offseason, through the brutal summer months when guys drop like flies. Through one week of preseason football, through two weeks of preseason football, through three and four.
Things seemed to be coming together.
On Aug. 30, he was released, his NFL dream postponed.
He had some workouts, including one with the Colts around Week 3. Got his hopes up a couple times. A few false starts. It was a dream deferred.
And it was a dream renewed on Monday, only to be shuffled to the side once more on Friday.
"A lot of it is patience, just having patience," he said on Friday, two hours after his release, when asked how he handles the rogue waves of emotion. "Knowing the season comes along and people wear out. We tend to see the best in ourselves, where scouts see the worst in us. This professional environment, this has been a testimony to that. Come in Tuesday, signed, released Friday. There is nothing I can do about it. I learn from it and move from it. It's extremely hard to focus on the controllable. You want to say, 'Why me? Why couldn't I be in a better place?' It's the way it is. It is part of the business we signed on for."
The plain fact is the NFL is a company with only so many jobs to offer, and it doesn't matter if you're the 235th best tin-knocker in the country if the entire tin-knocking business has no gigs available. It's not as if there's a LinkedIn for linemen.
Indeed, there is no Indeed for NFL football players.
Still, hope may lie just around the corner.
New league could help NFL exes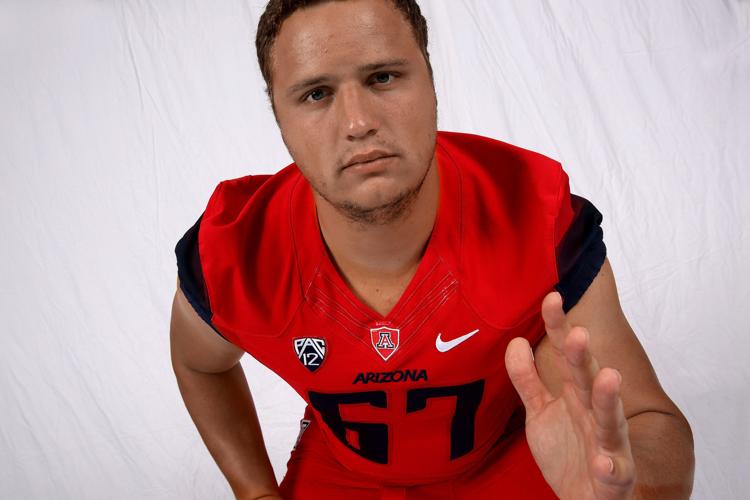 In tiny Stamford, Connecticut, something is brewing, and it might just pay off for de Beer.
The XFL was revived earlier this year by billionaire WWE owner Vince McMahon. With the NFL brand damaged in recent years by poor officiating, ceaseless off-field incidents magnified by an unceasing media cycle, numerous public relations spats between owners and players, McMahon — ever the showman — decided to revive the league that flamed out 18 years ago.
On Oct. 15, the XFL's Houston Roughnecks took de Beer with the 42nd pick of the offensive line phase of the league draft. He was one of four former Wildcats — along with Scooby Wright, Marquis Flowers and Lene Maiava — drafted into the XFL.
Should another NFL opportunity not arise before then, de Beer is excited for this potential new path.
"Nothing is off the table," he said. "The league is so unpredictable. Yes, the dream is to play in the NFL and to compete at the highest level. But people underestimate the need for and value of the XFL. There are a lot of great opportunities out there. The CFL has been the next best thing, but it plays in other country, with totally different rules. For an offensive lineman, the whole mindset is different. Three downs instead of four. The whole structure is different. When you look at the opportunity the XFL provides, it is not just for entertainment. There are a lot of people who could use this.
"I can use the development."
For some NFL-turned-XFL players, the new league is a second chance — or even a last chance. The upstart Alliance of American Football launched in 2018 and lasted less than one season. The XFL, with McMahon's billions, can be a lifeline for those whose NFL star has faded.
For others, like de Beer, it's not about reclaiming past glory for one final chance at a life-securing payday.
De Beer isn't grasping at straws, crossing his fingers for one more year.
He wants a lot more than one more year.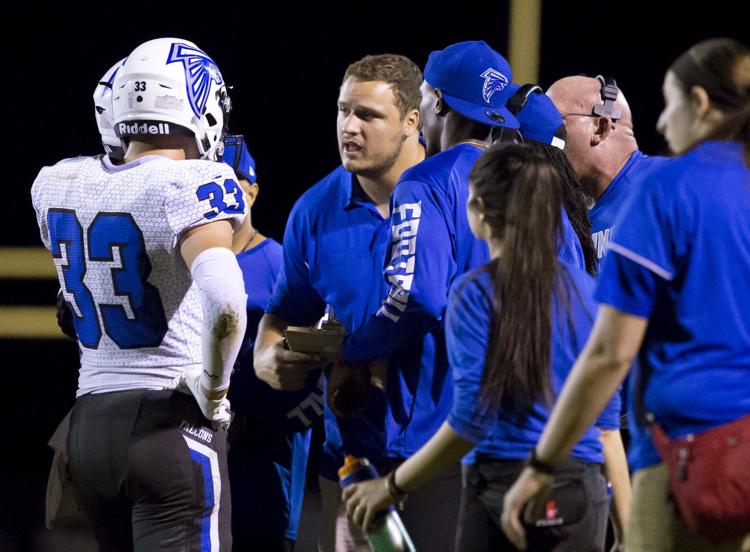 Every year, South Africa produces somewhere north of 10 billion karats of diamonds, raw, unrefined, but worth a mint once they get polished and presentable.
De Beer goes about 6 feet 7 inches and 320 pounds. One expensive, unpolished diamond.
But no two diamonds are the same, just like no two football players are the same. Everyone has their own story. Every diamond sparkles just a bit differently.
"Look, I played with two different guys, two of the best linemen in the NFL, Bryan Bulaga and David Baktiari," de Beer said. "Those two guys don't play anything alike. If you look at how they play, how they move, even their base fundamentals, it's different. You need to learn to do it from your own body type. Offensive line is so unnatural — you're not born in an offensive lineman stance — and it takes a long time to develop. So I feel like I have a lot more left to give. If I feel like I'd hit my ceiling, and said this is all I got in me, it would've been different, like I've given it my all and I know I'm not good enough."
De Beer believes he's just scratching the surface on his talent.
Give him more regular opportunities, he believes, and he can develop into an NFL-caliber lineman.
That's his pitch, at least.
"No one cares about what kind of words you can say," he said. "What you put on tape is what you are. They don't care if you say you can do this, I can do that. The eye in the sky does not lie, that's the phrase, right?"
With Green Bay, he said, "I finally got some film, some good stuff and some bad stuff. It shows that my inconsistency is a lack of reps. I was hoping I could do some things this year, get on a practice squad and try to develop. Being out of it 10 weeks, then coming right back in was extremely hard."
So, on Monday, he goes back to work. In Tucson, where his heart — and his girlfriend — remain, de Beer lifts and runs almost every day. It was a sound financial decision not to move to Green Bay when he signed with the Packers' practice squad. Tucson is home, for now. De Beer spent some time this season helping out Catalina Foothills' varsity team.
De Beer played for the Rich Rodriguez Wildcats, but has since built a rapport with Kevin Sumlin's crew.
"I can still work out in McKale, I can come back in the football building," he said. "They said it's my building, I can use it whenever. It's great to that support system behind you."
Still, he said, "It's hard to find motivation every day. I don't have a strength coach to watch and observe me, no trainer to make sure I'm there, no one to keep me accountable. But I'm gonna straight up tell you, I'm in fantastic shape, probably in as good a shape as I was when I ended camp. Conditioning four times a week, lift four times a week, ice tub, hot tub. When that opportunity knocks, I'm ready to go.
"I was not out of shape for these practices at all, I'm ready to contribute."
More than anything, he's ready to find a permanent home, and a permanent gig.
Even if he won't let himself look at it as such.
"I don't want to think anything is permanent," he said.
It sounds like the brutal realities of the NFL business have left their scars.
"As soon as you do that," he continues, "you become complacent. Take every day to showcase why you should be there. Even the best players have not made one place their home. Even the best players have to move on from teams, regardless if they want to wanted to or not."
Be the first to know
Get local news delivered to your inbox!