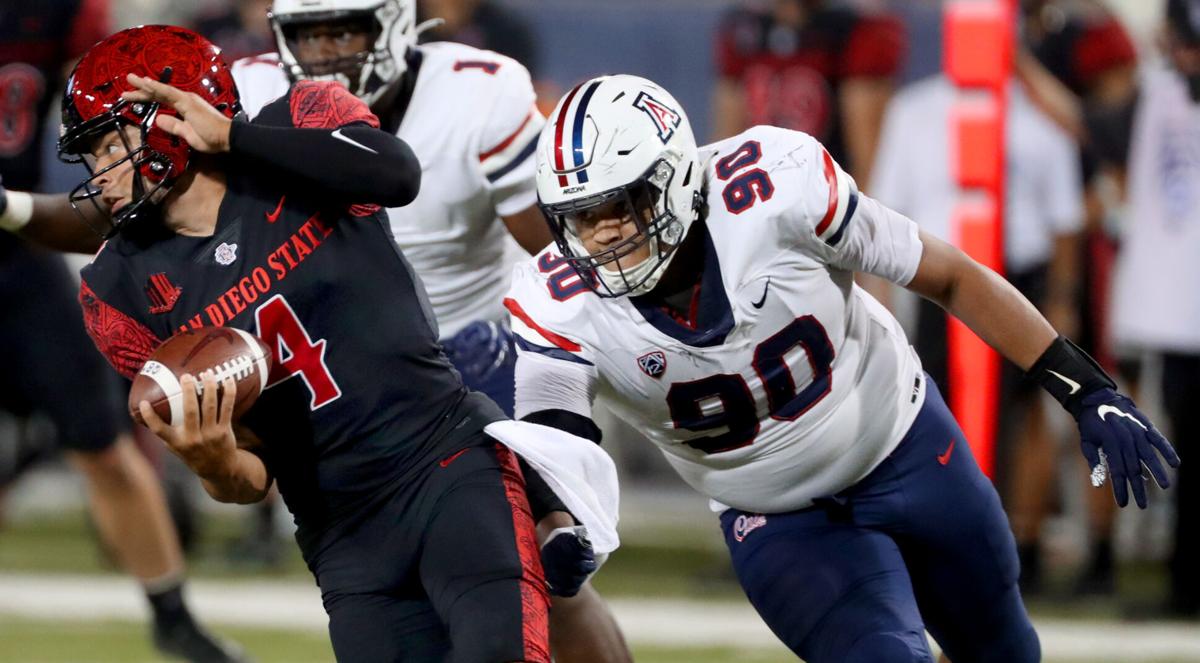 ARIZONA AT NO. 3 OREGON
TIME: 7:30 p.m. TV: ESPN
RADIO: 1290-AM, 107.5-FM
Preview and predictions by Michael Lev
---
All about Arizona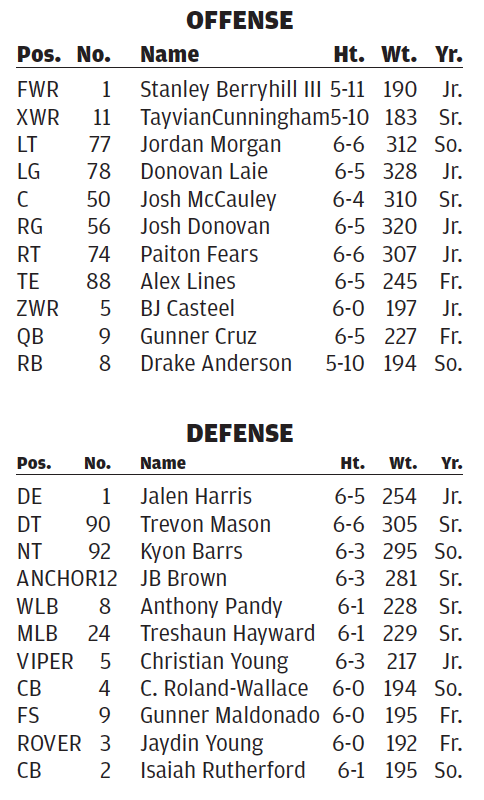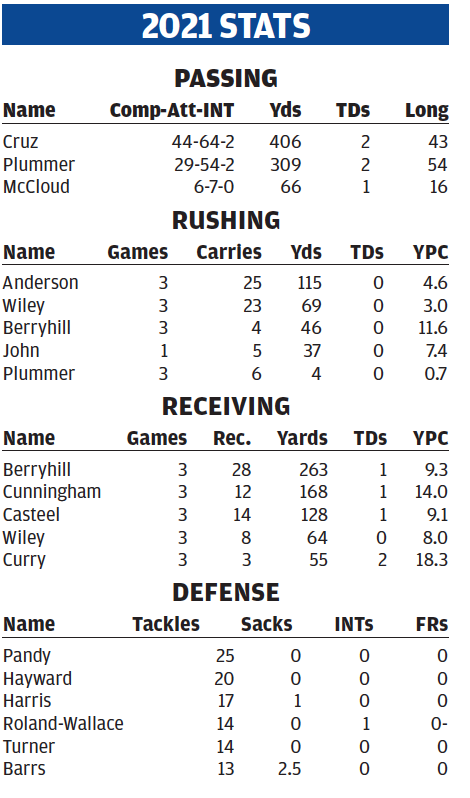 ---
All about Oregon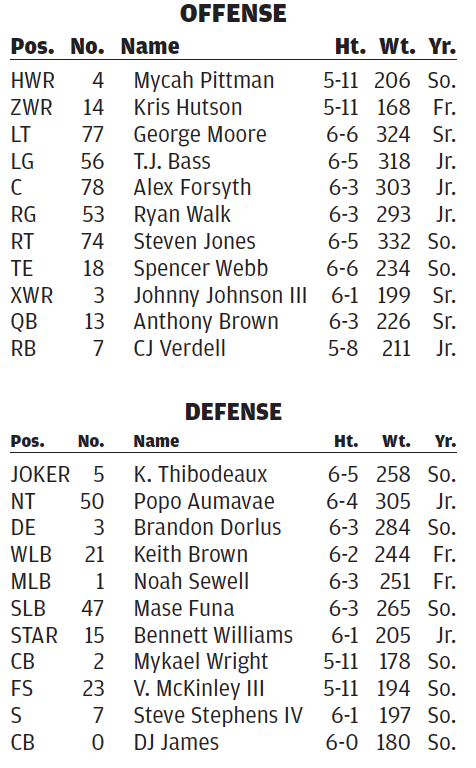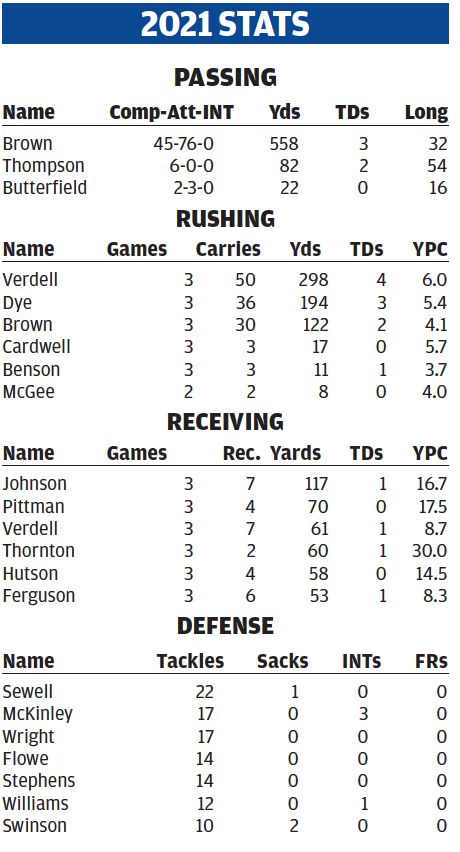 ---
Matchups to watch
HEAD TO HEAD
8 Drake Anderson vs. 1 Noah Sewell
Anderson has made the most of his opportunities. The slippery sophomore is averaging 3.48 yards after contact per rushing attempt, according to Pro Football Focus. His overall average of 4.6 yards per carry is 1.7 yards higher than the Wildcats' team figure (2.9).
Sewell is a freakish athlete and the leader of a linebacking trio whose average weight is 253.3 pounds. Last year he was the only true freshman at a Power Five school to lead his team in tackles. Anderson will present a challenge if Arizona can isolate him in space.
92 Kyon Barrs vs. 78 Alex Forsyth
Barrs is in the midst of a breakout season. He leads Arizona with a career-high 2.5 sacks. "He's playing hard," defensive coordinator Don Brown said. "He listens. He's coachable. He's a year older. He's a young guy still. His best football is still in front of him."
Forsyth is among the best pass-blocking centers in the nation. He has allowed only one QB pressure in 100 pass-blocking snaps, per PFF. Oregon also credits him with 10 knockdown blocks. Barrs' technique will have to be on point against one of the Pac-12's most polished blockers.
---
When Arizona has the ball …
Jedd Fisch didn't announce a starting quarterback Thursday, but it sounded as if another change was imminent. Whether the starter is Gunner Cruz or Jordan McCloud, pass protection will be critical against a fierce Oregon front that could be getting star edge rusher Kayvon Thidbodeuax back from injury. Avoiding false-start penalties amid the din at Autzen Stadium also will be important to minimize long-yardage situations. Arizona has struggled to establish a running game against lesser opponents.
When Oregon has the ball …
Quarterback Anthony Brown is healthy after getting banged up last week vs. Stony Brook. The Boston College transfer is more efficient than flashy and, like many Oregon QBs before him, provides a running threat. The Ducks lean heavily on veteran backs CJ Verdell and Travis Dye, who've combined for 492 yards and four touchdowns. Expect to see a steady diet of runs against a UA defense that has surrendered 192.3 yards per game on the ground.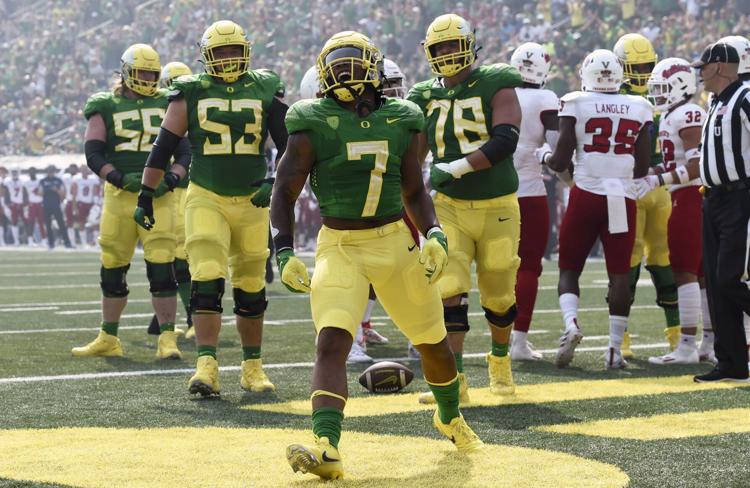 Prediction: Oregon 38, Arizona 13
Given the respective states of the two programs, it's difficult to envision a way for the Wildcats to pull off an upset — or even keep it close. We see two paths to respectability: (1) Oregon is less than fully engaged with a key Pac-12 North matchup against Stanford on the horizon; or (2) Arizona's defense builds off its promising start and keeps the Wildcats within striking distance. Anything short of a blowout will be considered a positive step.
Contact sports reporter Michael Lev at 573-4148 or mlev@tucson.com. On Twitter @michaeljlev