Star reporter Michael Lev breaks down key matchups, strategy and starters for both Arizona and Oregon on homecoming, and offers a prediction for Saturday night.
Game info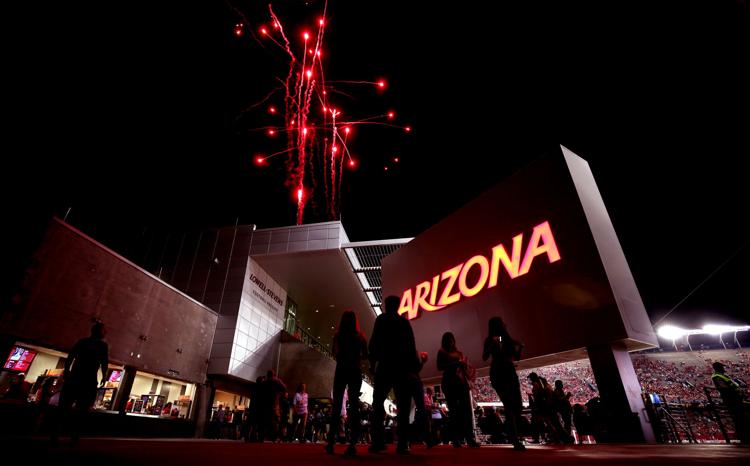 Who: No. 19 Oregon Ducks (5-2, 2-2) at Arizona Wildcats (3-5, 2-3) 
Where: Arizona Stadium
When: 7:30 p.m. Saturday
Watch: ESPN
Listen: 1290-AM, 107.5-FM
Follow: @TheWildcaster on Twitter / TheWildcaster on Facebook
Head to head: Dillon Mitchell vs. McKenzie Barnes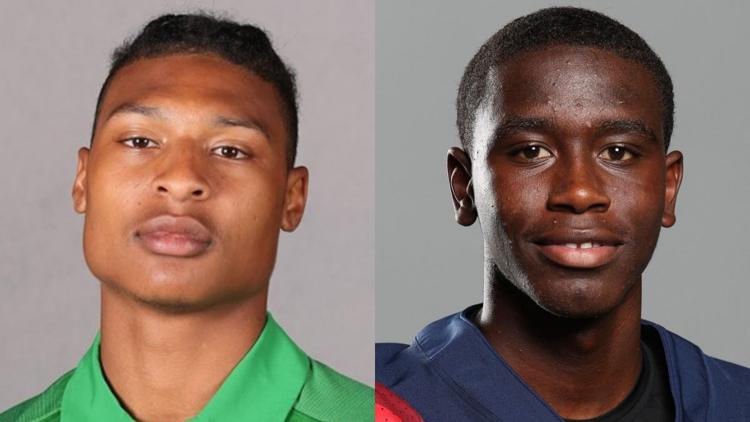 13 Dillon Mitchell, WR, Oregon
Mitchell has more than twice as many catches (42) as Oregon's second-leading receiver, Jaylon Redd (16). Lately, Mitchell has been on fire: He has 36 receptions for 510 yards and two touchdowns in his past four games. 
15 McKenzie Barnes, DB, Arizona
Barnes made his first career start last week. He surrendered a touchdown but generally handled himself well. The staff loves his upside; he has ideal length and long arms. Injuries and other issues have forced him into a prominent role.
Head to head: Jordon Scott vs. Josh McCauley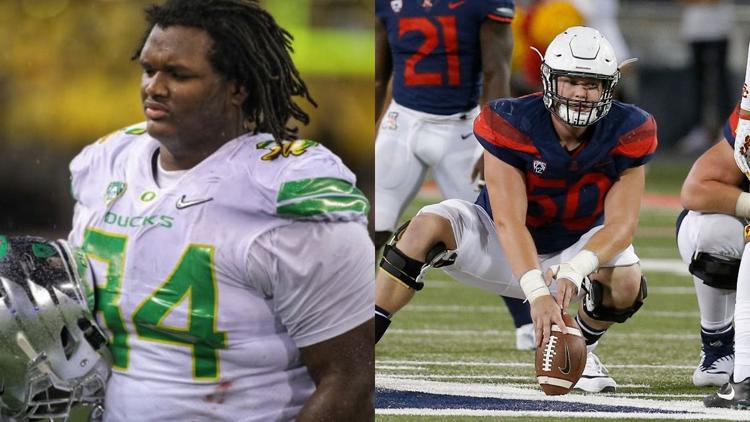 34 Jordon Scott, DT, Oregon
Oregon might not have one-time UA commit Austin Faoliu (ankle), but Scott will be front and center to anchor the middle. A Freshman All-American last year, Scott has 21 tackles, including 3.5 TFLs. Arizona must find a way to move him off his spot.
50 Josh McCauley, OL, Arizona
McCauley has held up well under challenging circumstances, going from walk-on to starter at a position thinned by injuries and other factors. McCauley has struggled at times against raw power, getting pushed into the backfield.
When Oregon has the ball...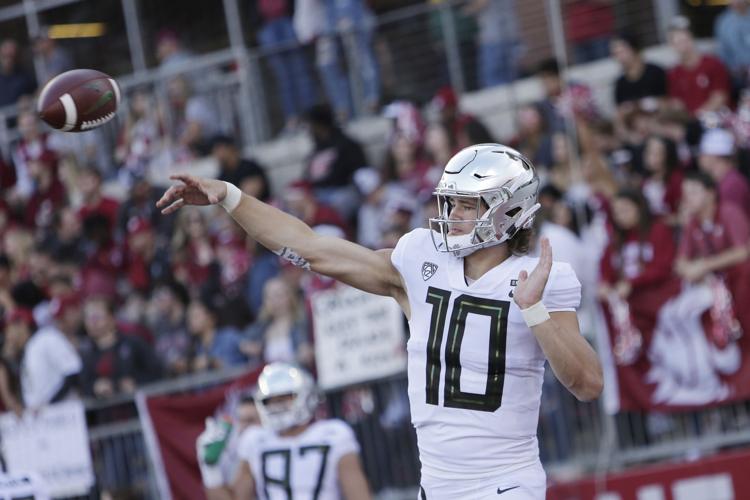 Pac-12 road games haven't been a problem for QB Justin Herbert, who has thrown 205 consecutive passes without an interception. In seven career starts in league road games, he has a 17-to-1 TD-INT ratio. Arizona must devise a way to pressure Herbert, but in a disciplined way; he's also a capable runner. Oregon's main running threat is redshirt freshman CJ Verdell, who already has four 100-yard games.
When Arizona has the ball...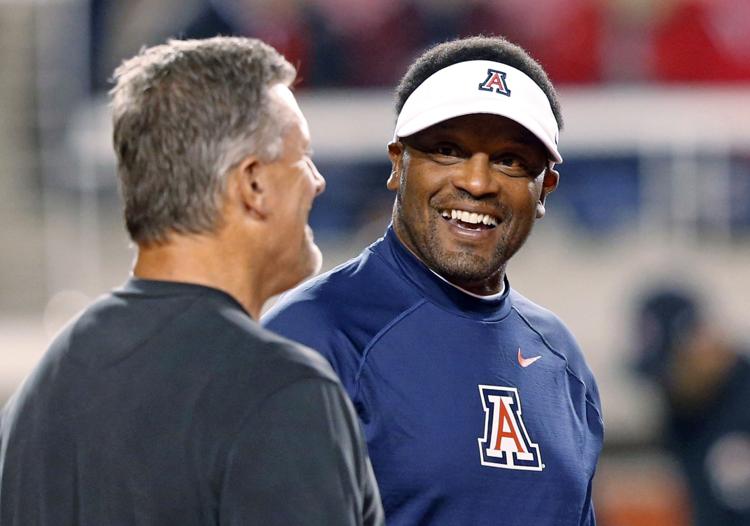 The identity of Arizona's starting QB will dictate the game plan. Rhett Rodriguez simply isn't the running threat that a healthy Khalil Tate is. Regardless of who starts, though, the Wildcats need to carry over the run-game momentum they established in the second half vs. UCLA, when. Arizona rushed for 190 yards. Oregon has held four of seven opponents under 100 rushing yards.
Lev's prediction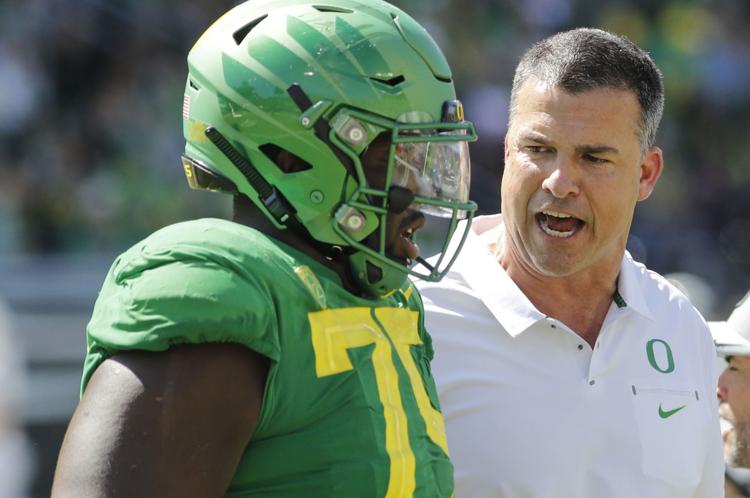 Comparing the two teams in their current states, it's hard to find where Arizona might have an edge. Special teams, maybe? Given that, the Wildcats will have to play close to a perfect game to win. Containing Herbert will be difficult. Could a healthy and engaged Tate match him score for score? Sure, but we haven't seen that guy this year.
Oregon 35, Arizona 13
Oregon's projected starters
Offense
ZWR 13 Dillon Mitchell 6-2 189 Jr.
TE 27 Jacob Breeland 6-5 248 Jr.
LT 54 Calvin Throckmorton6-5 318 Jr.
LG 68 Shane Lemieux 6-4 317 Jr.
C 55 Jake Hanson 6-5 297 Jr.
RG 75 Dallas Warmack 6-2 328 Jr.
RT 66 Brady Aiello 6-7 310 Jr.
FWR 30 Jaylon Redd 5-8 178 So.
WR 9 Brenden Schooler 6-2 193 Jr.
QB 10 Justin Herbert 6-6 237 Jr.
RB 34 CJ Verdell 5-9 201 Fr.
Defense
NG 34 Jordon Scott 6-1 329 So.
DE 97 Jalen Jelks 6-6 245 Sr.
OLB 32 La'Mar Winston Jr. 6-2 233 Jr.
MIKE 39 Kaulana Apelu 5-10 208 Sr.
JACK 35 Troy Dye 6-4 224 Jr.
OLB 11 Justin Hollins 6-5 242 Sr.
NB 7 Ugochukwu Amadi5-10 201 Sr.
CB 4 Thomas Graham Jr.5-11 191 So.
SS 16 Nick Pickett 6-1 200 So.
FS 8 Jevon Holland 6-1 192 Fr.
CB 15 Deommodore Lenoir 5-11 196 So.
Arizona's projected starters
Offense
WR 18 Cedric Peterson 5-11 193 Jr.
SLOT 6 Shun Brown 5-10 188 Sr.
LT 58 Layth Friekh 6-5 297 Sr.
RT 76 Cody Creason 6-4 294 Jr.
C 50 Josh McCauley 6-3 292 So.
RG 54 Bryson Cain 6-4306So.
RT 78 Donovan Laie 6-4 318 Fr.
SLOT 9 Tony Ellison 5-11 189 Sr.
WR 19 Shawn Poindexter 6-5 218 Sr.
RB 21 J.J. Taylor 5-6 184 So QB 14 Khalil Tate 6-2 215 Jr.
Defense
DE 12 JB Brown 6-3 263 So.
NT 99 Dereck Boles 6-2 306 Sr.
DE 52 PJ Johnson 6-4 335 Jr.
STUD 49 Jalen Harris 6-4 230 Fr.
MLB 7 Colin Schooler 6-0 236 So.
WLB 1 Tony Fields II 6-1 230 So.
SPUR 19 Scottie Young Jr. 5-11 195 So.
BANDIT 3 Jarrius Wallace 6-1 180 So.
BC 2 Lorenzo Burns 5-10 181 So.
FC 15 McKenzie Barnes 6-1 178 Fr.
FS 6D. Flannigan-Fowles6-2 209 Sr.
Ducks statistics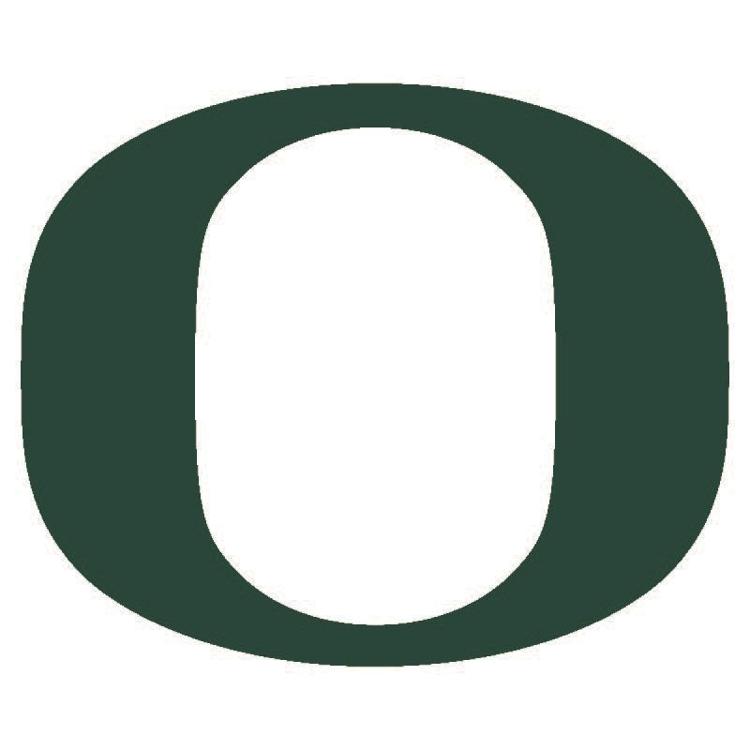 Passing
Herbert 131-212-5 Cmp-Att-Int, 1883 Yds, 18 TDs, 63 Lg
Burmeister 4-8-0 Cmp-Att-Int, 27 Yds, 0 TDs, 12 Lg
Rushing
Verdell 7 games, 109 Car., 586 Yds, 4 TDs, 5.4 Avg
Dye 7 games, 64 Car., 316 Yds, 2 TDs, 4.9 Avg
Brooks-James 7 games, 42 Car., 200 Yds, 3 TDs, 4.8 Avg
Herbert 7 games, 45 Car., 115 Yds, 2 TDs, 2.6 Avg
Felix 2 games, 14 Car., 47 Yds, 0 TDs, 3.4 Avg
Griffin 3 games, 6 Car., 31 Yds, 0 TDs, 5.2 Avg
Receiving
Dillon 7 games, 42 Rec., 608 Yds, 3 TDs, 14.4 Avg
Redd 7 games, 16 Rec., 238 Yds, 5 TDs, 14.8 Avg
Breeland 6 games, 13 Rec., 206 Yds, 21 TDs, 5.8 Avg
Defense
Dye 57 Tk, 0 Sk, 1 Int, 0 FR
Apelu 51 Tk, 2 Sk, 0 Int, 0 FR
Hollins 37 Tk, 4 Sk, 1 Int, 0 FR
Jelks 35 Tk, 2.5 Sk, 0 Int, 1 FR
Amadi 31 Tk, 1.5 Sk, 3 Int, 0 FR
Wildcats statistics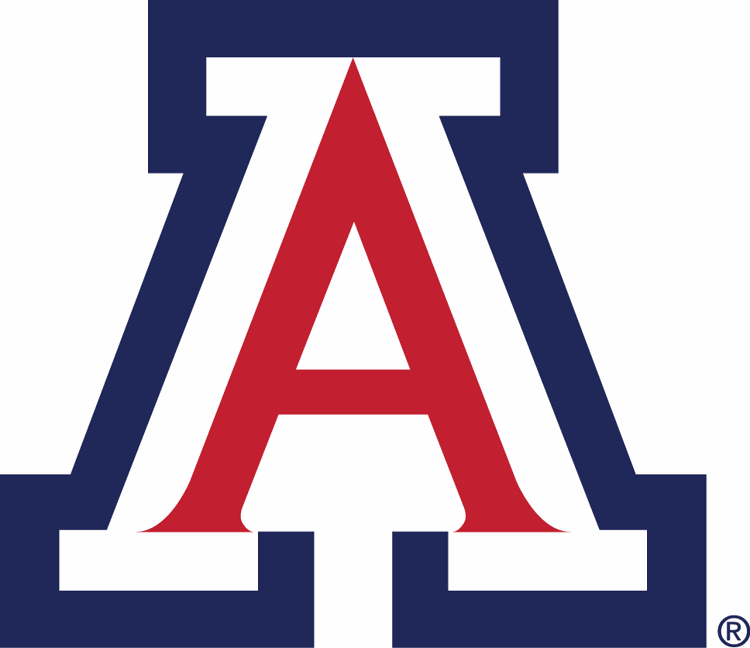 Passing
Tate 95-178-4 Cmp-Att-Int, 1415 Yds, 11 TDs, 75 Lg
Rodriguez 41-79-2 Cmp-Att-Int, 506 Yds, 3 TDs, 42 Lg
Rushing
Taylor 8 Games, 137 Car., 817 Yds, 4 TDs, 6.0 Avg
Brightwell 8 Games, 77 Car., 443 Yds, 2 TDs, 5.8 Avg
Tate 7 Games, 46 Car., 112 Yds, 2 TDs, 2.4 Avg
Marsical 8 Games, 11 Car., 68 Yds, 1 TD, 6.2 Avg
Smith 2 Games, 15 Car., 62 Yds, 1 TD, 4.1 Avg
Brown 8 Games, 2 Car., 40 Yds, 0 TDs, 20 Avg
Receiving
Poindexter 8 Games, 30 Rec., 552 Yds, 4 TDs, 18.4 Avg
Brown 8 Games, 36 Rec., 389 Yds, 3 TDs, 10.8 Avg
Ellison 8 Games, 19 Rec., 353 Yds, 3 TDs, 18.5 Avg
Defense
Schooler 81 Tk, 2 Sk, 2 Int, 1 FR
Fields 57 Tk, 0 Sk, 0 Int, 0 FR
Wallace 51 Tk, 0 Sk, 1 Int, 0 FR
Flannigan-Fowles 38 Tk, 0 Sk, 0 Int, 0 FR
Burns 30 Tk, 1 Sk, 0 Int, 0 FR