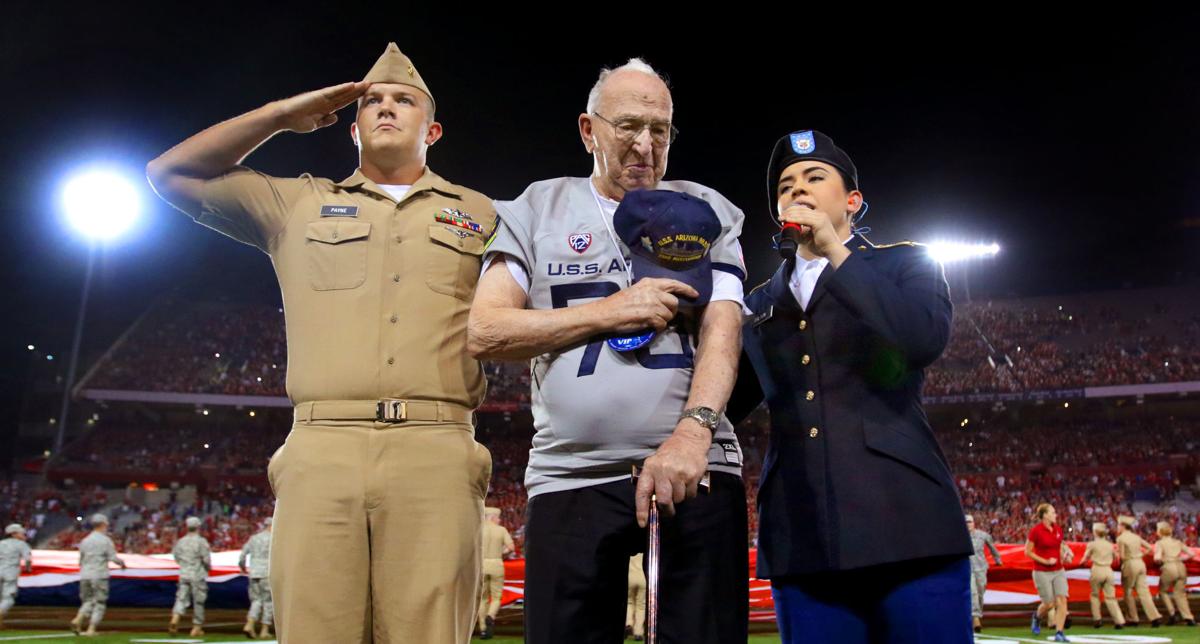 If you just go by the language, perhaps Matt Wells' destiny all along was to end up in Texas.
Presented to the Texas Tech faithful in an introductory press conference last December, the former Utah State head coach won the Red Raider rooters over with his local colloquialisms and down-home slang.
"I ain't," he said, starting a sentence, "I guess that's OK now in Texas, isn't it? What y'all need to know, the reason I always stop, is because that first lady of Red Raider football (Wells' wife, Jen), she's a speech therapist. She says, 'Matt, you usually have a word-finding problem.' She's got an issue because I'm back to ain't, y'all and fixin.'"
That's why Wells was brought to Lubbock from Logan, to help bring some fixin' to a Texas Tech program that had fallen on tough times despite having a beloved former quarterback at the helm.
After firing Red Raider hero Kliff Klingsbury — who found a way back on his feet in a hurry, getting a bump up to the helm of the NFL's Arizona Cardinals, despite going 35-40 in six seasons in Lubbock — the Red Raiders pried Wells away from his own alma mater, the Aggies, whom he'd led to a 46-34 record from 2013-18.
The fit was natural: The offensively inclined Red Raiders, who shot to fame under Mike Leach and his sword-swinging attack, brought in Wells, who'd helped lead Utah State to a third-place standing in scoring offense in 2018, with a second Mountain West Conference coach of the year honor, to boot. It was a match made in red-zone heaven.
"There were three things that initially I think got me really fired up about Texas Tech," Wells said. "Here they are in no particular order: One of them is the explosive offenses that have been I think pretty synonymous with Texas Tech football in many recent years.
"(Secondly), the current talent on the team, all right? This is a reload, not a rebuild. There's guys here that can play. There's guys here that can play. I quickly researched it, I don't know everything, but I know enough to say these guys deserve the chance to win right now."
So far, that's been an easy task, as the 2-0 Red Raiders have outscored their vastly overmatched opponents — Montana State and UTEP — 83-13. They'll play the 1-1 Arizona Wildcats on Saturday night at Arizona Stadium.
Wells knows it's about to get a lot harder this week.
"Arizona will be the most talented team we've played so far," Wells said earlier this week. "Obviously their skill is really good."
Wells lauded the Wildcats' Khalil Tate and their overall running game, while adding, "I'm not scared to get in a track meet with them."
He'll leave that to quarterback Alan Bowman, who has accounted for more than 700 yards of total offense and six touchdowns (five passing, one rushing) along with one interception in two games this year.
"I think he's taken a step (forward) in a positive way in terms of the leadership the last half of camp," Wells said of Bowman at the end of training camp. "Guys are able to rally around (him) a little bit and there's a sense of comfort with the guys with him and his performance. And I think, first of all, the first step of leadership is production. You got to produce as a leader."
That goes for Wells, too, especially if he is going to succeed in the third category of what fires him up about the new gig.
"The last thing is recruiting the state of Texas," he said at the conference media days. "That's a no-brainer. I've done it for the vast majority of my career. It's kind of neat to meet all these guys and say, 'Where you from?' I know most of the nicknames of the schools. There's some unique ones here in this state. It's just (about) rekindling those relationships."
A win over Arizona would go a long way toward name recognition for the newest Lone Star State leader.
"You play the schedule as it lies," Wells said. "It's all about us. Everything is about us. It's what we do, how we do it. The respect for your opponent will be there every single week."
Be the first to know
Get local news delivered to your inbox!