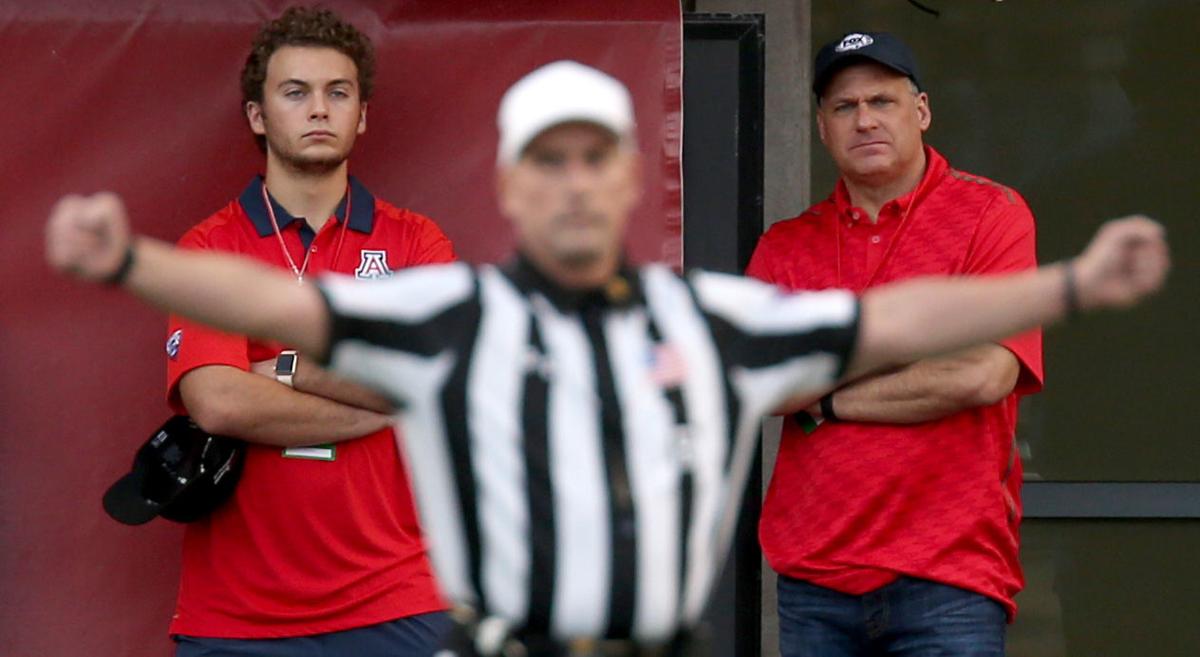 Former Arizona coach Rich Rodriguez has found a new home, and he's bringing his son along for the ride.
Rhett Rodriguez will be joining his father at ULM as a graduate transfer. The quarterback, who spent the past four seasons at Arizona, will have two years of eligibility remaining.
Rich Rodriguez coached at Arizona from 2012-17. He posted a 43-35 record and led the Wildcats to five bowl appearances in six seasons. The UA went 10-4 and won the Pac-12 South championship in 2014.
Rodriguez, 57, was fired in January 2018. He was out of football that year before serving as the offensive coordinator at Ole Miss in 2019. The Rebels ranked second in the SEC in rushing that season. They changed coaches the following offseason, and Rodriguez was not retained.
Rodriguez previously worked as the offensive coordinator for Bowden's brother, Tommy, at Tulane and Clemson, before becoming the head coach at West Virginia and Michigan.
Rhett Rodriguez, who attended Catalina Foothills High School, appeared in 11 games for the Wildcats. He completed 51 of 100 passes for 578 yards with three touchdowns and four interceptions.
"Ever since I moved to Tucson, I wanted to play quarterback at the University of Arizona," Rhett Rodriguez posted on Twitter. "I will forever be grateful for the coaches who brought me here and gave me that opportunity. I have learned a lot over the last four years, but it is time for me to move on.
"There are a lot of people who have helped me along the way. To my family, friends, teammates, professors, support staff, strength coaches and many others ... I cannot thank you enough. I also want to thank the entire Tucson community for their continued support."
Contact sports reporter Michael Lev at 573-4148 or mlev@tucson.com. On Twitter @michaeljlev