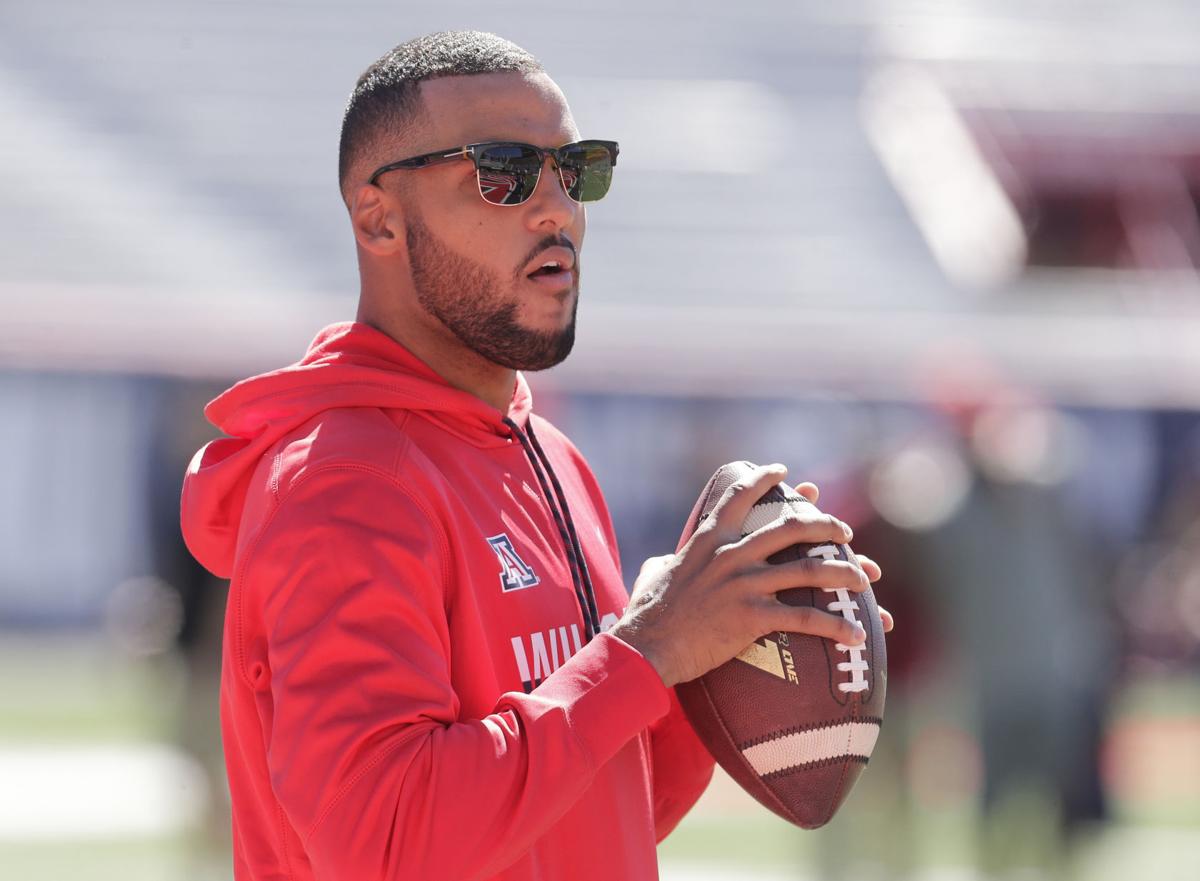 Former Arizona quarterback Brandon Dawkins' last appearance in a college football game came against Arizona State at the end of the 2017 regular season. That may be the final football game of his career.
Dawkins penned a letter on Instagram Wednesday, where he announced he will "take a break from the game" to help his mental health, which he wrote was an issue for him in the last couple of years. 
Dawkins left Indiana's football team on Monday after competing for the starting job in training camp as as graduate transfer. The Hoosiers named sophomore Peyton Ramsey the starter a week ago. 
Dawkins wrote that he lost the love to play football, and was depressed.
"The most important thing to me though has been the joy that the game always brought me. Over the last couple years I lost touch with that joy," Dawkins wrote. "I respect and love the game, but I have lost touch with it.
"I am not too proud to admit that I needed help. I am grateful for the sports psychology team at both Arizona and Indiana for helping me at some of the lowest points in my life. ... As my mental health is deteriorating I have decided to take a break from the game. I know now that I need to take care of ME. I need to make myself important. I have not properly taken care of myself."
Dawkins left UA after the 2017 season, after Khalil Tate established himself as the program's starting quarterback. Dawkins started for two seasons before an injury, and Tate's subsequent stardom, forced him to the sideline. The first appeared in the 2015 Territorial Cup, when he nearly hauled the Wildcats back from a three-touchdown deficit. The following season, Dawkins contributed 183 rushing yards against the Sun Devils and helped break the program's all-time single-game rushing record. His last appearance with UA was against ASU in 2017, replacing an injured Tate in a game the Wildcats lost.
Dawkins wrote that he doesn't know what's in his future, but that focusing on his mental stability and happiness is what's essential for his well-being moving forward. He holds a journalism degree from the UA.
"Do I know what's next? Of course not, but I do know God has a plan that is way bigger than any plans I could ever imagine for myself," Dawkins wrote. 
Contact sports content producer Justin Spears at 573-4312 or jspears@tucson.com. On Twitter @justinesports