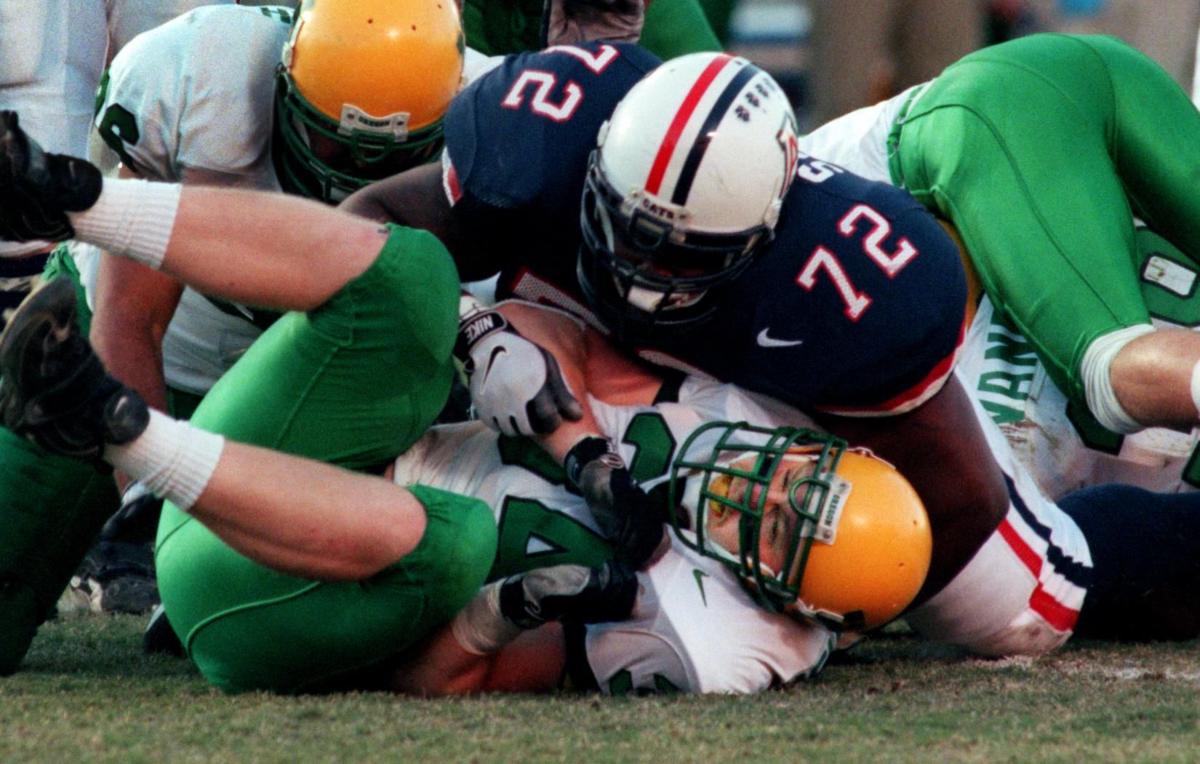 Yusuf Scott, a starting offensive lineman on the Arizona Wildcats' 1998 Holiday Bowl champion team who played three seasons for the NFL's Arizona Cardinals, has died. He was 42. The cause of Scott's death was not immediately available, but multiple people have posted about his passing on Facebook, including his younger brother Hoza Scott. 
A native of La Porte, Texas, Yusuf Scott played for the Wildcats under head coach Dick Tomey from 1996-98 and was an All-Pac-10 selection in his final season at the UA. Scott was also a starting guard on the 1998 Arizona team that finished the season 12-1 and beat Nebraska in the Holiday Bowl. 
"'Big U' was my dude. He always had the best smile and personality,"  former UA quarterback Keith Smith said on Sunday. "We used to love watching his pancake blocks on Sundays after a game on film. He would just lay on top of the guy he just destroyed."
Scott was part of an offensive line that paved the way for standout running backs Trung Canidate and Kelvin Eafon, who combined for 1,782 rushing yards in the 1998 season. 
"Yusuf was my Texas brother. A big teddy bear off the field, a pancake-hunger bear on the field. I played with him for 3 years and he never let me down," Eafon said Sunday. "One of the best college lineman to play at the U of A. If he came back for his senior year, his name would be in the stadium as an All-American."
Instead, Scott declared for the NFL draft and was selected in the fifth round by the Cardinals. The 6-foot-3-inch, 342-pound Scott played three seasons (1999-2001) in the NFL and one season (2002) with NFL Europe's Berlin Thunder.
Smith said Scott "will be greatly missed from our Arizona family."
"We send our deepest condolences to his family," he said. "Rest in peace, 'Big U.'" 
Contact sports content producer Justin Spears at 573-4312 or jspears@tucson.com. On Twitter @justinesports