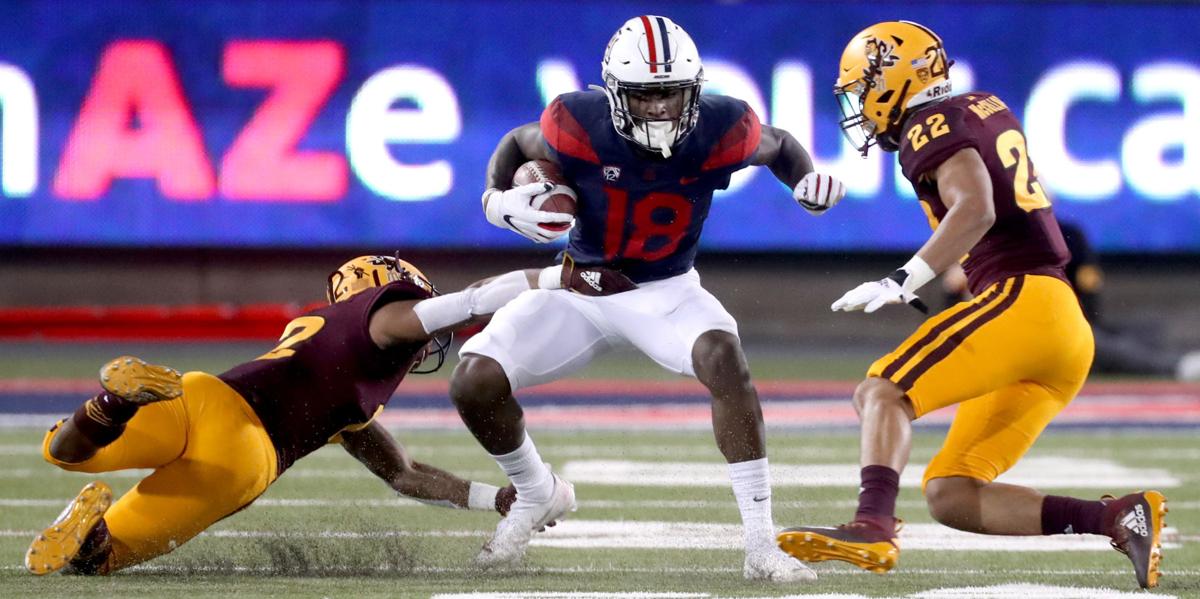 Wright is the second former Wildcat to leave Arizona for Middle Tennessee State, joining fellow Fort Lauderdale, Fla. native and Cardinal Gibbons High School teammate, offensive lineman Jamari Williams. The 6-foot-2-inch, 197-pound Wright finished his lone season at Arizona with 15 catches for 176 yards and a touchdown.
Wright entered the transfer portal days after Sumlin was fired, but after new head coach Jedd Fisch and wide receivers coach Kevin Cummings individually met with Wildcats who were in the portal, such as Wright, Jamarye Joiner, Stanley Berryhill and Boobie Curry, the freshman opted to stay at the UA along with the aforementioned players. Tucson native Drew Dixon remains in the transfer portal, but could possibly return. 
"Why leave when you have coaches coming in that have a ton of experience coaching wide receivers? You've got a ton of coaches coming in that are from the NFL, where all these guys want to be and go (to). … If you're a receiver, this is the place you want to be at. There's a lot of eyes on you," Fisch said last week. 
"That's what we told them. We didn't have to sell them; we just had to tell them that and they believed it and now they're all back. It's pretty exciting for them to all be here."
But Wright re-entered his name in the transfer portal earlier this week and landed at MTSU, which competes in Conference-USA. Wright will have four years of eligibility at MTSU. 
Despite Wright's departure, Arizona will return five of its top six wide receivers from 2020: Berryhill, Tayvian Cunningham, Brian Casteel, Joiner and Curry. 
Contact sports content producer Justin Spears at 573-4312 or jspears@tucson.com. On Twitter @justinesports