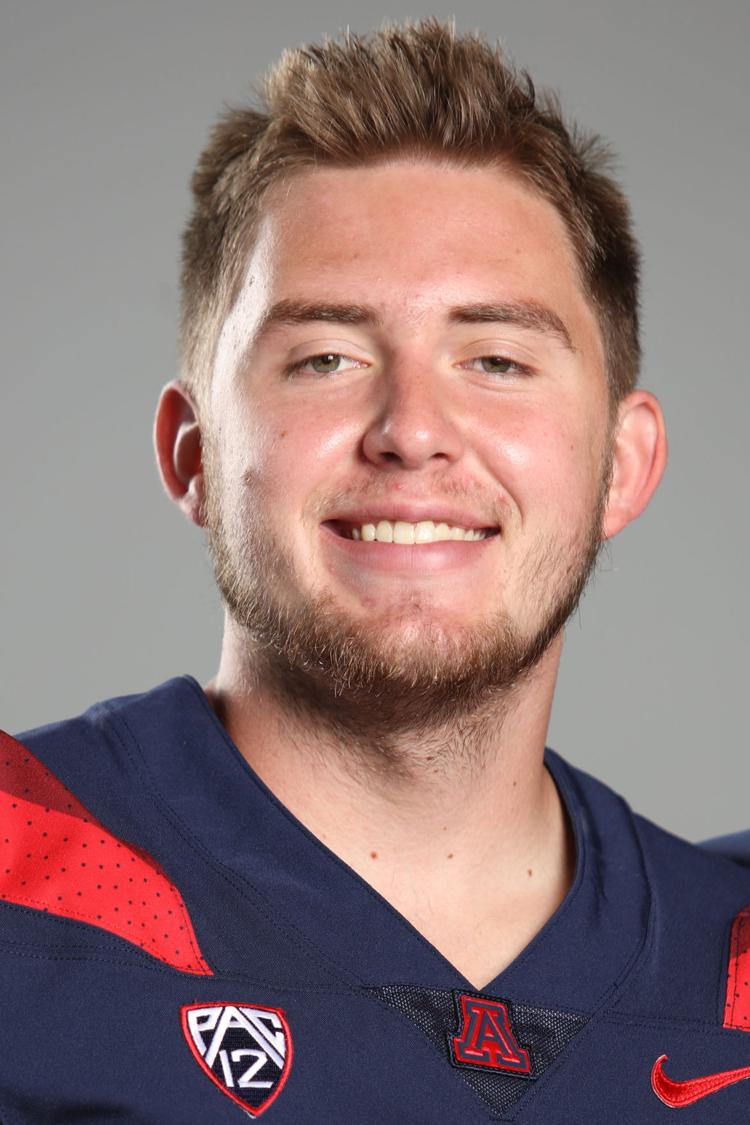 The Arizona Wildcats gave out Rob Gronkowski bobbleheads in Week 1. In Week 2, they honored him again. 
Freshman Bryce Wolma started in place of an injured Trevor Wood in Saturday's game against Houston, and finished with five catches for 38 yards. The game marked the first time a UA tight end caught five passes or more in a game since Gronkowski owned Arizona State at the end of the 2008 season.
"It felt amazing," Wolma said. "I mean, just going out there and first of all, just being able to start and getting into that role was really cool. I was a little nervous at the start but once I started getting in the groove of things it felt good. I got five catches, I'd say I had a pretty good day."
Gronkowski finished his UA career with 75 catches for 1,197 yards and 16 touchdowns in 22 games.  In the 104 games after that, and before Wolma's performance Saturday, UA tight ends caught just 44 passes for 417 yards and four scores.  (Terrence Miller played a tight end-receiver hybrid role in 2013 and finished with 40 catches, but we're leaving him out of this discussion.)
UA coach Rich Rodriguez has insisted the Wildcats would throw to the tight ends more, but it hadn't materialized until last week. The Wildcats seem likely to use Wood and Wolma more this year, and could dedicate themselves to a more tight end-friendly offense going forward. Earlier this week, Arizona secured a verbal commitment from 2018 tight end Jake Peterson. 
It was fitting that Wolma was the one to change the course. 
The 6-foot-3-inch, 239-pound Wolma is from Saline, Michigan. In middle school, he played football with Rhett Rodriguez, the UA quarterback and Wildcats coach Rich Rodriguez's son. They became best friends while Rich Rodriguez coached at Michigan, and stayed in touch even after the coach and his son moved away.
Now, Rhett Rodriguez and Wolma are teammates — and roommates. 
Wolma initially committed to play at Northwestern before flipping to Arizona a few days later.
Rich Rodriguez called that "temporary insanity on his part," he said with a smile. "But Rhett got on him when he committed to another school … I'm glad he turned to us."
Added Wolma: "They gave me some crap, but I'm glad I ended up where I am. This is home."