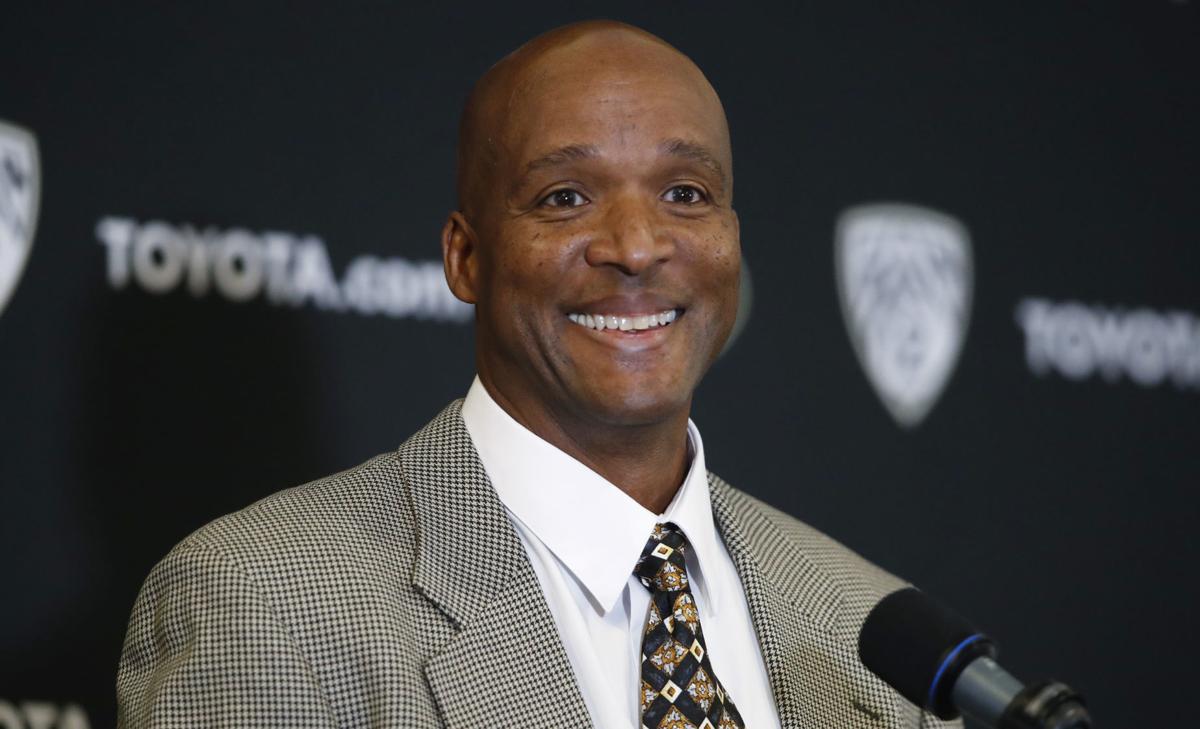 The question pertained to a different subject. The answer drove home the point.
Three Pac-12 football coaches from three states — Colorado, Utah and Washington — were asked during a league webinar Tuesday about the different ways communities are handling the coronavirus pandemic. If Boulder and Salt Lake City were open for business — or for organized player workouts — and Seattle wasn't, would that be fair?
"There's imbalances and inequities all across the board in the NCAA — facility-wise, recruiting bases," Utah coach Kyle Whittingham said. "Nothing's really equal when you really look at it."
Inequality even exists within the conference, although it's manifesting in an unusual and unexpected manner this spring.
Whittingham is the longest-tenured coach in the Pac-12 by a considerable margin. When the pandemic forced the Utes to shutter spring ball after three practices, it definitely hurt the program — but it wasn't a devastating blow. Whittingham's systems and philosophies already were ingrained.
Compare Utah's situation to that of their chief in-league rival, Colorado. After the surprising, post-Signing Day departure of Mel Tucker, CU hired Karl Dorrell on Feb. 23. Less than three weeks later, the spring-sports shutdown commenced. The Buffaloes didn't practice a single time under their new head coach.
"We don't even talk about spring practice; it never really occurred," Dorrell said. "You have to let that go and just try to look forward to what's in front of us now."
If Whittingham and Dorrell are the extremes, Washington's Jimmy Lake falls somewhere in between. Lake, the other coach to participate in Tuesday's webinar, has been a member of the UW staff for six-plus years. But he didn't become the head coach until December.
"It's definitely a challenge," Lake said. "Thankfully I've been here going on seven years now, and, especially on the defensive side of the ball, these guys have heard my voice over and over.
"Our players here, I was in the recruiting process with almost every single one of them. They know me. They know my personality.
"But going through spring football practice would have been a huge deal for our program and for me as a new head football coach."
Every program in the league is subject to the same rules and restrictions at the moment. They're allowed to "meet" with their players virtually for a certain number of hours each week. They can't gather for in-person meetings or training sessions.
Those limitations are especially crippling for Dorrell, the last of 24 new Division I head coaches hired this offseason. The timeline led the Los Angeles Times to conclude in a recent profile of Dorrell that he "could face the toughest transition period of any new coach in the nation."
After Whittingham discussed the prospect of replacing his quarterback and multiple NFL-bound starters on defense, Dorrell said: "In my mind, I'm looking at 22 positions, just because they're all new. I have no eyes on them."
Relatively speaking, Dorrell barely knows his players. He met with each of them for 10 minutes shortly after being hired but said those conversations were "just really an icebreaker — 'I'm the new coach, we're in this thing together,' that type of thing."
Since then, Dorrell has tried to reach out to a group of players each week "just to create a connection." Dorrell kept four of Tucker's assistants, and that has helped. One of them is Darrin Chiaverini, whom Dorrell promoted from receivers coach to assistant head coach/offensive coordinator. Another is Tyson Summers, who's entering his second year as CU's defensive coordinator.
"We're all working remotely," Dorrell said. "We haven't had … a lot of staff time to really iron out the organizational procedures. We talked about it, but it's different when you're … in one room and working things out."
Lake had been Washington's defensive coordinator until being named the successor to Chris Petersen, who retired at the end of the 2019 season. Like the Buffaloes, the Huskies hadn't started spring practice when the pandemic hit.
Lake at least was able to lay a foundation when students returned to campus from winter break on Jan. 6. He also inherited a program that Petersen left in excellent shape. Whittingham, who succeeded Urban Meyer in 2004, advised Lake to stick with "what's working already."
"Don't change just for the sake of change," Whittingham said. "Change what you want to change, what you think needs changing, put your stamp on it. But don't be afraid to hang on to what's been successful.
"We did a great deal of that. We hung on to a bunch of Urban's stuff and to this day still employ a lot of what he brought to the program."
No Pac-12 program has greater continuity than Whittingham's. The Utes retained their entire coaching staff, a rarity in modern football. Defensive coordinator Morgan Scalley has been part of the staff since 2006; special-teams coordinator Sharrieff Shah has been on board since 2012.
Not that Utah is devoid of challenges. The bond that links the Utes, Buffs and Huskies is that all three have to break in new quarterbacks. With minimal, if any, practice time, no summer workouts as of now and an uncertain start date to the 2020 season, it's a daunting task.
Utah at least got in three practices, giving Whittingham and his staff an initial look at QB contenders Jake Bentley, Drew Lisk and Cameron Rising.
"We've worn that tape out," Whittingham said. "But it was good to get on the field. Some is better than none, obviously."
Lake hired John Donovan as UW's offensive coordinator/quarterbacks coach on Jan. 10. As Lake noted, Donovan hasn't seen any of his quarterbacks throw live.
Dorrell can relate. Even though the former CU assistant had built a home in the Boulder area before getting the head job, he can't help but feel like the new guy. That sense won't dissipate until he's on the field with his team. And no one knows when that will happen.
"My eyes will be wide open once that time comes," Dorrell said.
Be the first to know
Get local news delivered to your inbox!