Greg Hansen: Arizona, Purdue are country cousins when it comes to football pedigree
Star sports columnist Greg Hansen offers his opinion and must-know information on the Foster Farms Bowl.
Arizona and Purdue in five easy Foster Farms nuggets: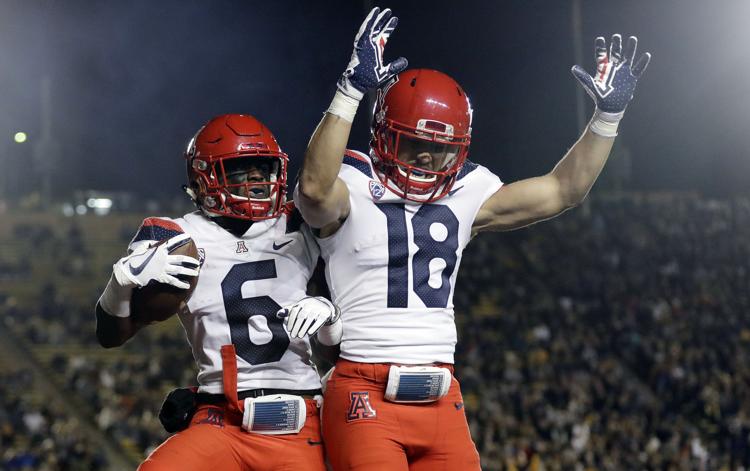 Country cousins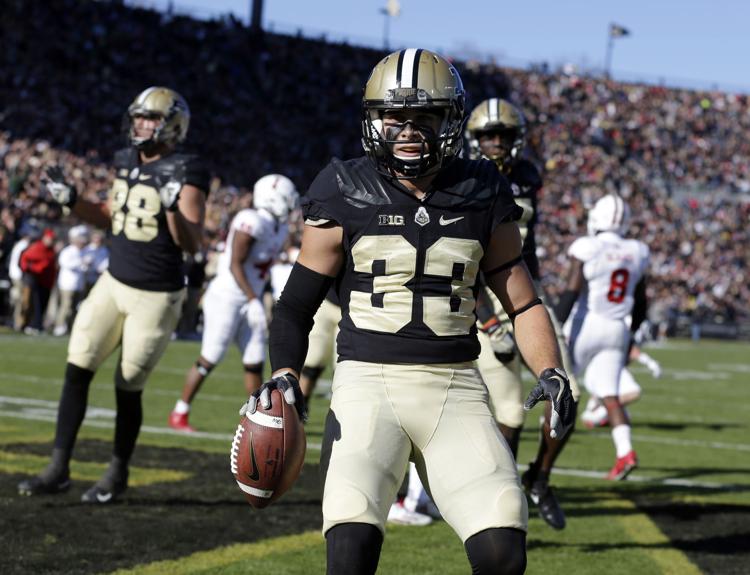 The Wildcats and Boilermakers are almost interchangeable football programs. Arizona has won 601 games, Purdue 596. How much closer can you get in the middle class of college football?
Alabama, by comparison, has won 903.
Both Arizona and Purdue have won nine bowl games. The Boilermakers play in 93-year-old Ross-Ade Stadium that holds 56,236 people. This year's average: 47,884. The Wildcats play in 89-year-old Arizona Stadium, capacity 56,675. This year's top crowd: 48,380.
Country cousins.
The big separator, Arizona vs. Purdue, is that the Boilermakers played in the Rose Bowl in 1967 and 2001. Wildcat fans, who have longed to play a New Year's Day game in Pasadena, California, for 40 years, can only sigh with envy.
Because of that legacy, you sometimes wonder if Purdue has higher aspirations than Arizona.
Almost a year to the day that Arizona hired Rich Rodriguez, Purdue athletic director Morgan Burke fired football coach Danny Hope, who had gone 22-28.
"Make no bones about it: We want to go to Pasadena," said Burke. "That's what it's about. We've got to put ourselves in position to do that."
I've never heard an Arizona athletic director, from Dave Strack in 1978 to Dave Heeke in 2017, use those words or make such a public proclamation.
Isn't it about time to follow the lead of ASU President Michael Crow and use the same approach? The Foster Farms Bowl is TV fodder. Why settle for that if Purdue won't?
Can you imagine the impact if UA president Robert Robbins called a press conference and said "Rose Bowl or bust."
Just once.
Purdue lured Jim Young away from Tucson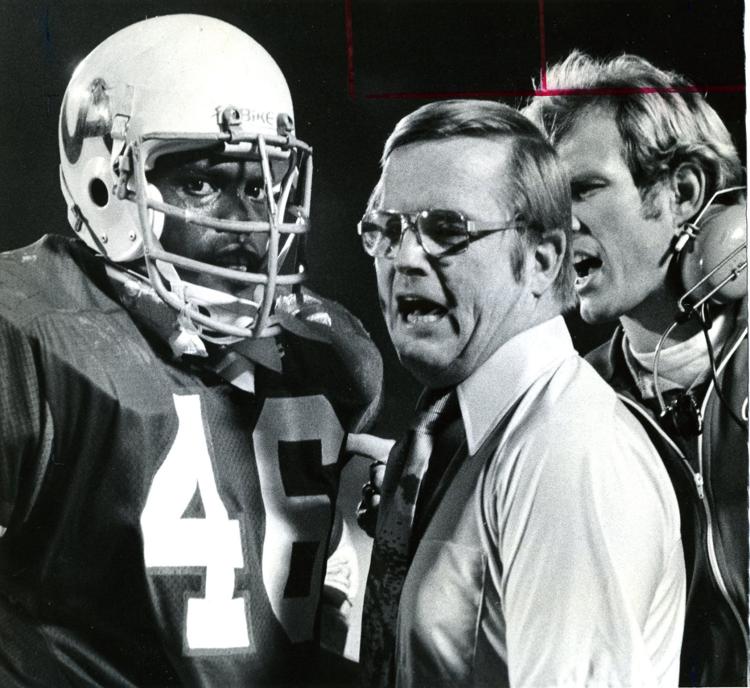 A few days before the 1976 Territorial Cup, Arizona football coach Jim Young asked athletic director Dave Strack if any schools had contacted him about coaching vacancies. Such was the business of college football 40 years ago; there were no search committees and little back-door dealing. ADs customarily followed a code of transparency and honesty.
Young was still unhappy that a year earlier Strack had not told him in a timely fashion that Washington phoned about an opening that went to future Hall of Famer Don James.
This time, in November '76, Strack told Young that Purdue had phoned. And why not? Young had gone 8-3, 9-2 and 9-2 in his first three Arizona seasons. He was The Hot Prospect in college football.
Not only were the Boilermakers in pursuit of Young, but so was Illinois. Purdue was about to fire Boilermaker legend Alex Agase, a 1940s All-American who was at the end of coaching five straight losing seasons.
Boilermakers AD George King flew to Tucson and interviewed Young rather than today's behind-the-scenes meetings at, say, an airport hotel in Dallas. King offered Young a raise of about 40 percent, to close to $60,000. It was big money for a football coach in 1977.
After going 38-19-1 at Purdue, Young went on to be inducted into the College Football Hall of Fame. He now lives in Tucson at Ventana Canyon.
Kraft/Diamond/Foster Bowl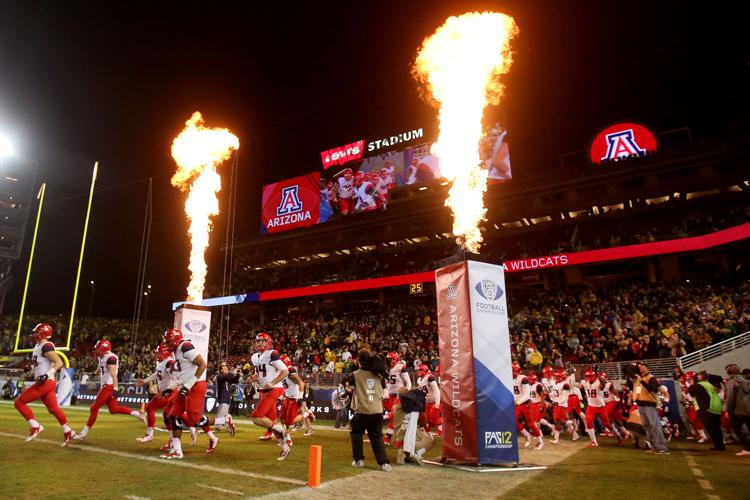 The Foster Farms Bowl is 16 years old. It has been known as the Diamond Walnut San Francisco Bowl, the Emerald Bowl and the Kraft Fight Hunter Bowl. Everything but the Alcatraz Bowl.
Average attendance in its Bay area venues has been 32,988. The most inspiring Foster Farms Bowl, 2010, was created when the 12-1 Nevada Wolf Pack were invited to play Boston College, which, for some reason, was making its third Foster Farms appearance in eight years.
All that mattered was that Wolf Pack fans, most from Reno — 220 miles away — had a convenient location at which to celebrate their 12-1 team. Attendance was 41,063. Nevada won 20-13.
Since then, the Kraft/Diamond/Foster Bowl has struggled to draw 30,000 fans. A year ago, a 6-6 Indiana team drew just 27,608 to play Utah.
Attendance at Wednesday's game will likely be announced at close to 35,000, but the actual in-house attendance will be fortunate to reach 20,000.
Attracting local quarterbacks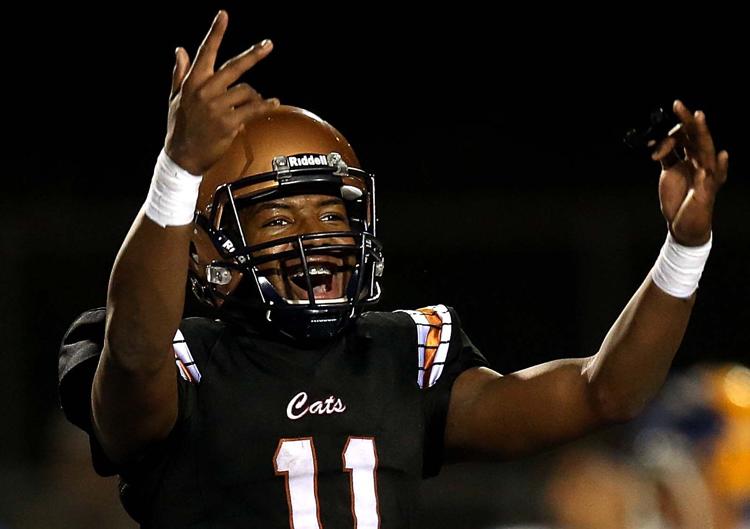 The culture-shaping difference between football programs at Arizona and Purdue is mostly location, location, location.
In more than 100 years of football, Arizona has had two quarterbacks start NFL games: Fred W. Enke, a Tucson High grad, in the 1950s, and current Philadelphia Eagle Nick Foles, a Texan who transferred from Michigan State.
By comparison, for 25 years, Purdue was the Cradle of Quarterbacks and all grew up in driving distance from Ross-Ade Stadium.
In the mid-'50s, Len Dawson, who went on to become an NFL Super Bowl standout, arrived at Purdue from Alliance, Ohio, about 300 miles east.
In 1964, future NFL star Bob Griese, who grew up in Evansville, Indiana, about 200 miles south, led the Boilermakers to a 22-7-1 record.
After Griese left, Mike Phipps, who would engineer a three-year record of 24-6, including a Rose Bowl, became an All-American. Phipps is from Columbus, Indiana, about 110 miles away.
And in 1977, just as Jim Young arrived at Purdue from Tucson, Mark Herrmann became Purdue's quarterback, leading it to a 28-7-1 record. Herrmann is from Carmel, Indiana, about 60 miles away.
If Cienega High's Jamarye Joiner signs with Arizona in February, he will be the first blue-chip QB prospect from Arizona to become a Wildcat since Chandler's Eddie Wilson in 1959.
The timing is such that Gilbert High School quarterback Jack Plummer last week signed to play at Purdue. Plummer, no relation to ASU 1997 Rose Bowl QB Jake Plummer, was also offered a scholarship by Arizona.
Win it for Ounces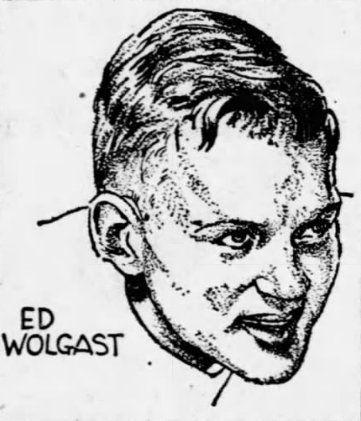 You can make a case that the best individual bowl performance in Arizona history (18 games) was by Eddie "Ounces" Wolgast, in the 1949 Salad Bowl.
The game, played on New Year's Day in Phoenix, ended in a disappointment. Arizona lost 14-13 to Drake, but Wolgast, a 160-pound tailback from Prescott High School, rushed for 133 yards and two touchdowns. In 1949, a 133-yard game was similar to a 200-yard game today. The entire Drake team rushed for just 105 yards.
Besides having one of the best nicknames in UA sports history, Wolgast set a school record that will never be touched: he lettered five seasons at Arizona. Obviously, college rules officials weren't as vigilant from 1945-50 as today. Wolgast spent 1944 and 1945 in the Army and played a limited role on the '45 Arizona team. After that, he gained 2,022 yards from 1946-50.
Sadly, Wolgast, who spent 30 years as a sales representative for Standard Oil in California, died in San Francisco of cancer when he was just 58.
Perhaps, back in the Bay area this week, the Wildcats can win one for ol' Ounces.