Greg Hansen: 'Mr. Football' predicts low attendance at Foster Farms Bowl and Chuck Cecil's future on Arizona's coaching staff
Star columnist Greg Hansen checks in with his weekly mailbag as the Wildcats clash with the Purdue Boilermakers in the Foster Farms Bowl. 
Dear Mr. Football: Why are there such things as the Foster Farms Bowl that draw small crowds and stir little public interest?
A: Because ESPN and Fox generate a majority of the media rights money paid to college football teams during bowl season. That's why ESPN operates 14 mid-to-small bowl games such as the Famous Idaho Potato Bowl and the Zaxby's Heart of Dallas Bowl.
The networks need the programming. They covet the advertising revenue. Even the small-name bowl games draw considerably more eyes than regular-season college football.
For example, Purdue drew a meager TV audience of 388,000 for an October game on ESPN2 against Minnesota, and 421,000 in a November ESPN2 telecast against Northwestern.
But last week, according to sportsmediawatch.com, the Florida Atlantic-Akron Boca Raton Bowl drew 1.4 million on ESPN. The dreadful Gildan New Mexico Bowl, Marshall vs. Colorado State, drew 1.22 million.
Arizona's largest TV crowd this season was 1.94 million in a November ESPN game against USC. By comparison, the Dec. 16 Boise State vs. Oregon Las Vegas Bowl had an audience of 3.9 million.
Thus, the San Francisco 49ers, who probably don't need the money, have nonetheless bought into the bowl system and operate the Foster Farms Bowl in partnership with Fox.
One prediction: Fox's cameramen will never provide a panoramic shot of Levi Stadium during the Arizona-Purdue game, nor will the announcers once chat about what is likely to be 40,000 empty seats.
Dear Mr. Football: Will Chuck Cecil be retained or promoted on Arizona's 2018 coaching staff?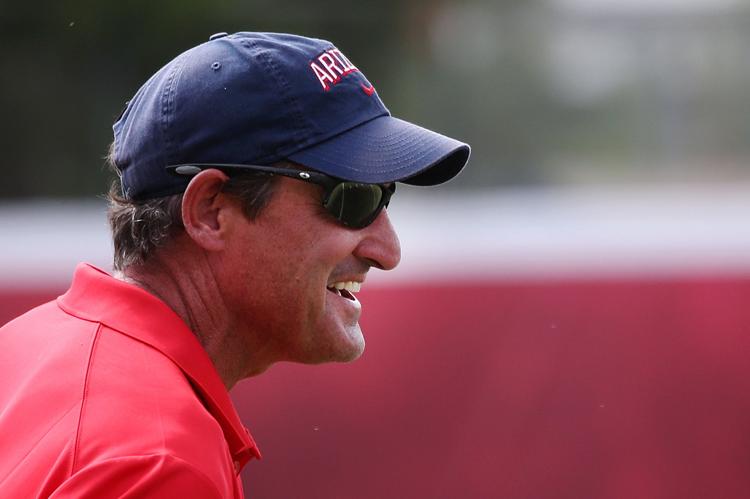 A: Cecil didn't buy a house or even rent a house or an apartment in Tucson when he became a defensive analyst in August. He is living in the guest house of Tucson attorney. Cecil's wife and daughter continue to live in Los Angeles.
Cecil coached 15 seasons in the NFL and would be more likely to return to a professional coaching staff in '18 unless Rich Rodriguez overhauls his defensive staff and, say, promotes Cecil to be, at least, co-head coach or co-defensive coordinator or legend-at-large.
Given RichRod's hiring pattern, it's unlikely a man of Cecil's stature will be promoted. RichRod's last seven hires were men whose most recent on-field coaching jobs were at Scottsdale Chaparral High School, Florida Atlantic, UTEP, Indiana, Nevada, Cincinnati and Boise State.
His isn't a staff of celebrity assistants.
Dear Mr. Football: Is Cecil celebrating a birthday at the Foster Farms Bowl?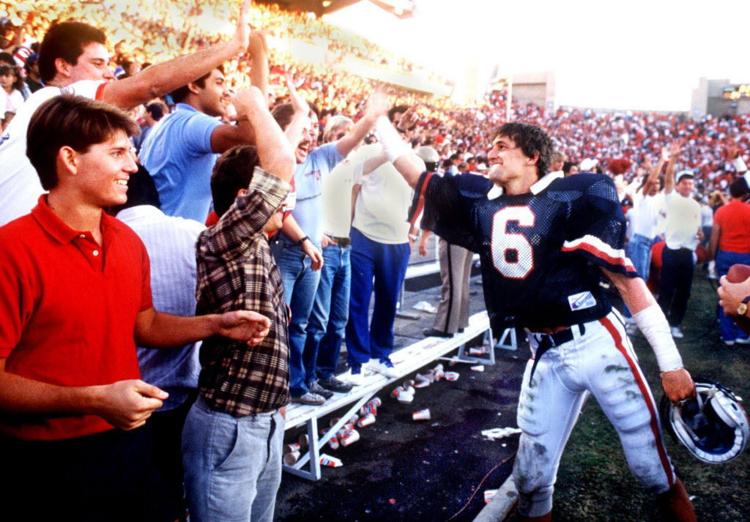 A: He will surely spent a few minutes congratulating Purdue quality control coach Kevin Wolthausen on his 60th birthdayWednesday. Wolthausen was Arizona's linebackers coach in 1986 when Cecil became famous by returning an interception 106-yards to beat Rose Bowl-bound Arizona State.
Wolthausen spent four years at Arizona, 1983-86, and left to become the defensive line coach at USC on Larry Smith's first USC staff. Since then, it's a blur of zip codes. Wolthausen's coaching career could keep Mayflower Van Lanes solvent: Arizona to USC to Oklahoma to Arizona State to the Arizona Rattlers to Eastern Michigan to the Atlanta Falcons to Purdue to Florida International back to Eastern Michigan to Louisville to the USFL Las Vegas Locomotives to UConn and back to Purdue.
Mr. Zip Code has coached almost every team except the Akron Zips.
Dear Mr. Football: Do the Boilermakers have a player you've ever heard of or seen on ESPN?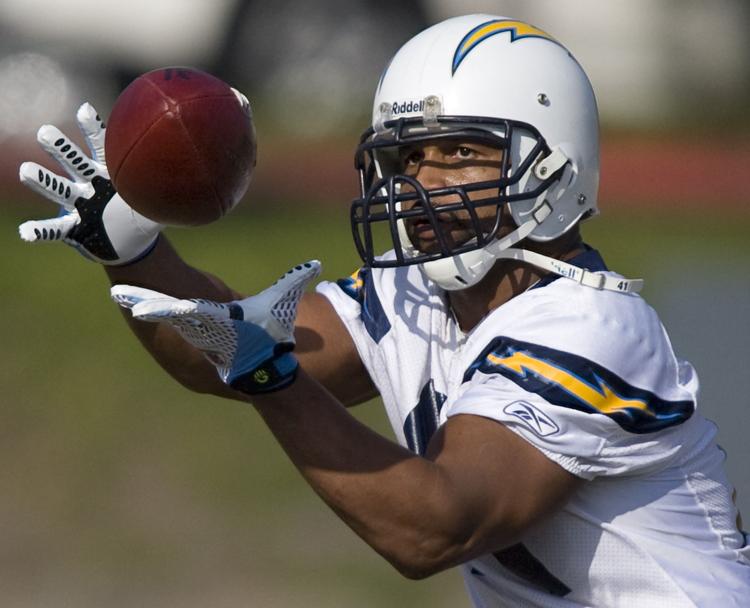 A: Starting defensive end Lorenzo Neal is the son of 16-year NFL fullback Lorenzo Neal, who was part of Arizona's 1989 recruiting class with Arizona radio analyst Lamont Lovett. Both were highly-coveted California running backs.
Neal became the 1988-89 California high school athlete of the year, a football/wrestling/track standout from the Fresno area who chose Arizona over Oklahoma. Alas, on the weekend Arizona's Class of '89 reported to training camp, Neal enrolled at Fresno State; he was not academically eligible to play for the Wildcats.
Neal made headlines in Tucson again in 1994 when he allegedly punched New Orleans Saints teammate Mario Bates, an All-State running back from Amphitheater High School, in a bar fight. Bates' jaw was broken, although no one was arrested.
Neal is now a morning radio sports-talk host in San Francisco.
Dear Mr. Football: What is college football's 2017 equivalent of the Stoops brothers?
A: Purdue has three Brohm brothers on its football staff, including head coach Jeff Brohm and his younger brother, Brian, who is the Boilermakers' co-offensive coordinator.
Their older brother, Greg Brohm, is Purdue's chief of staff for football.
The three Stoops brothers — Bob, Mike and Mark — were never together on the same staff. Not at Oklahoma. Not at Arizona. But the Stoops' and the Brohm's have one common thread: they got their football coaching genes from their father. Oscar Brohm is a long-time high school coach in Louisville, Kentucky, and Ron Stoops was a legendary high school football coach in Youngstown, Ohio.
The Stoops brothers all climbed the coaching ladder from the start. Greg Brohm, by comparison, spent nine years as an account manager at a Louisville radio station before joining his brothers on the coaching staff at Western Kentucky and now Purdue.
Dear Mr. Football: Is Purdue rich?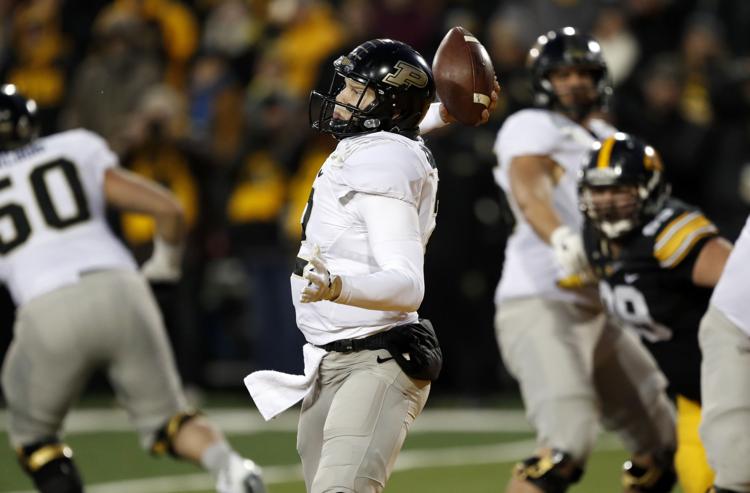 A: Two things about Purdue you might not know: athletic director Mike Bobinski is the man who hired Sean Miller to be Xavier's head basketball coach in 2004. Two, he authored a contract that gives Jeff Brohm a $112,500 bonus for winning six games and going to a bowl game.
Really? You get a six-figure bonus for going 6-6 in college football? Talk about excess.
The Boilermakers get about $36 million a year from a media rights split via the Big Ten Conference; that total is expected to grow to close to $50 million under a new TV contract that begins next year. The Sports Business Journal referred to it as a "sports joyride.''
It has so much money that it paid a $900,000 buyout to Western Kentucky when it hired Jeff Brohm away from the Hilltoppers last year. A few weeks earlier it paid $4.45 million to buy out the contract of fired coach Darrell Hazell.
But those are just decimal points in a game defined by decimal points. Purdue has more of those than Arizona.
But on the field, the Boilermakers are similar to the Cal Bears. Just a bit ahead of crummy. If Arizona doesn't beat Purdue and win the Foster Farms Bowl – if Arizona quarterback Khalil Tate isn't the game's MVP – Rich Rodriguez will have a lot of explaining to do.
Arizona 41, Purdue 27