Greg Hansen's guide to the 2018 college football season
Star columnist Greg Hansen provides an inside look at college football in 2018.
Star columnist takes you inside 2018 season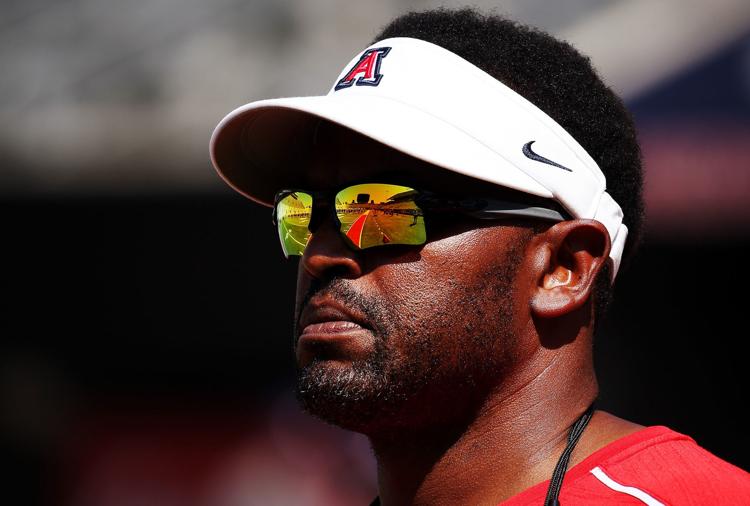 Star columnist Greg Hansen is breaking down which teams, players and coaches to watch, including three ugly trends, three schools taking the easy way out and who might decide the outcome of the Pac-12 in 2018.
Editor's note: This story is part of the Arizona Daily Star's 2018 college football preview. 
Top 5 Pac-12 coaches, 1978-2017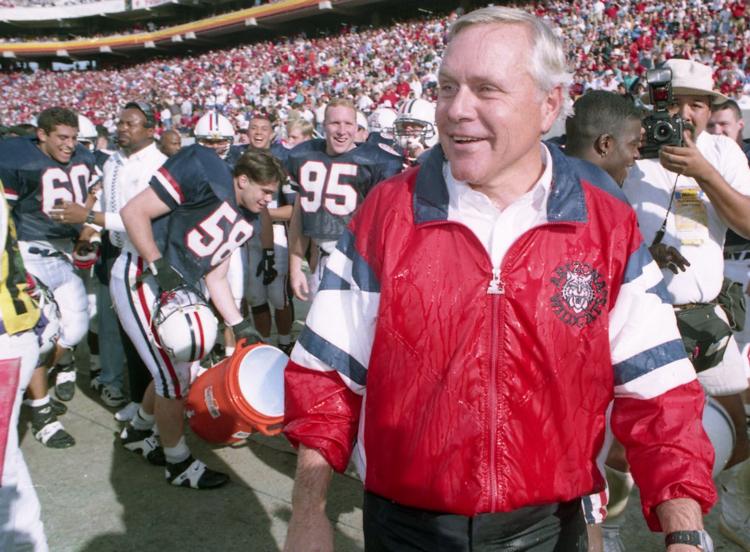 Arizona and ASU have put 40 football seasons in the books since gaining admission to the Pac-10 for the 1978 season. Here's a few for those books:
1. Mike Price, Washington State: This is the definition of doing more with less. Price coached the Cougars to Rose Bowls in 1997 and 2002, established the league's "Quarterback U" for more than a decade, and spent half of his 14 WSU seasons ranked in the Top 25.
2. Pete Carroll, USC: This is the definition of taking advantage of the West's mother lode of recruiting riches. Carroll's Trojans went 97-19 in nine years with four Rose Bowl wins and two national championships.
3. Mike Bellotti, Oregon: Sure, he was in the right place at the right time, when Nike's Phil Knight blessed the Ducks with his financial largesse, but Bellotti won 116 games in 14 years. Only knock on him: No Rose Bowl.
4. Dick Tomey, Arizona: The Wildcats were, by percentage, the Pac-10's second-most successful football program of the 1990s, and Tomey went 95-64-4 in his UA tenure. Oh, how'd they'd take that now.
5. Don James, Washington: James ruled the Pac-10 in the 1980s, won a national co-title in 1991 and earned respect for doing things the right way. It has taken 25 years for the Huskies to consistently get back to The Dawgfather's level.
Top 5 Pac-12 teams, 1978-2017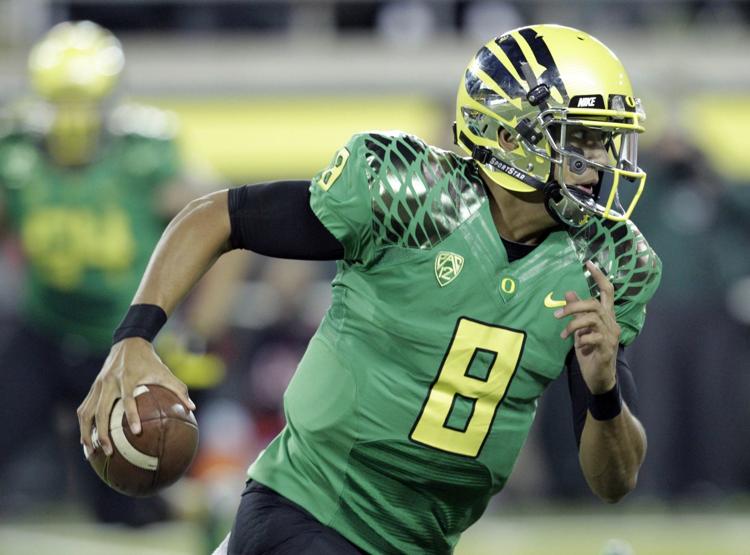 1. USC, 2004: The only Trojans team to finish undefeated and untied, 13-0, since John McKay's 1972 powerhouse. They outscored opponents 496-169.
2. Washington, 1991: If you're as good as the '91 Huskies, 12-0 and co-national champs, you earn a fitting nickname. The "Purple Reign" might've been as good as any defensive team in college football history.
3. USC, 1979: The Trojans were so good, 11-0-1, that their 1-2 punch at tailback was Charles White and Marcus Allen, two Heisman Trophy winners.
4. Oregon, 2012: The Ducks were No. 1 in mid-November but finished 12-1, losing a shocker to Stanford. Under future Heisman QB Marcus Mariota, Oregon averaged 49.6 points per game.
5. Oregon State, 2001: The Beavers went 11-1. It was the most unexpected elite team in league history. Along the way, Dennis Erickson's team beat No. 5 Oregon, No. 8 USC and demolished No. 10 Notre Dame 41-9 in the Fiesta Bowl.
Arizona's top 4 victories, 1978-2017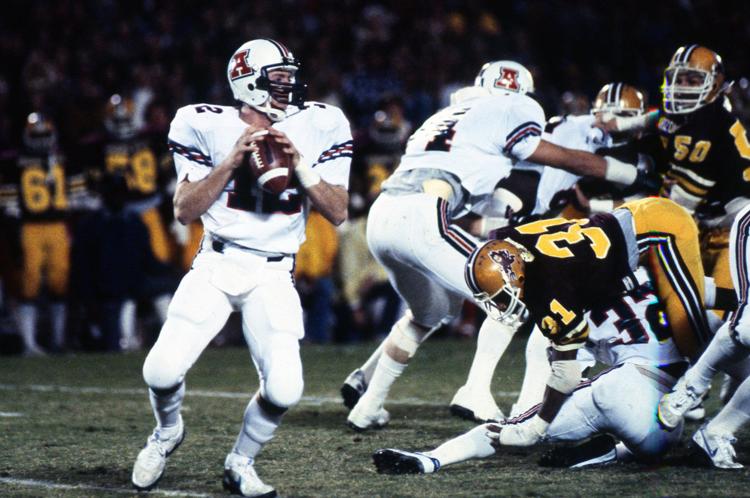 1. UA 28, ASU 18 (1982): The stunning upset over the No. 6 and Rose Bowl-hopeful Sun Devils triggered "The Streak," an absorbing 8-0-1 domination over the bullies from Tempe who had owned the rivalry for two decades. It led to the most successful 20-year period in UA football history.
2. UA 34, ASU 17 (1986): This remains the most talked about game in UA history. The Chuck Cecil interception. The goal-line tackle by James DeBow. And a colossal upset over undefeated and fourth-ranked, Rose Bowl-bound Arizona State.
3. Arizona 16, Washington 3 (1992): The No. 1 Huskies had won 22 consecutive games before behind stopped cold by the emerging "Desert Swarm" defense.
4. Arizona 23, Nebraska 20 (1998): The most successful season in UA history, 12-1, was capped by a rousing Holiday Bowl victory over the mighty Cornhuskers.
Three most damaging losses, 1978-2017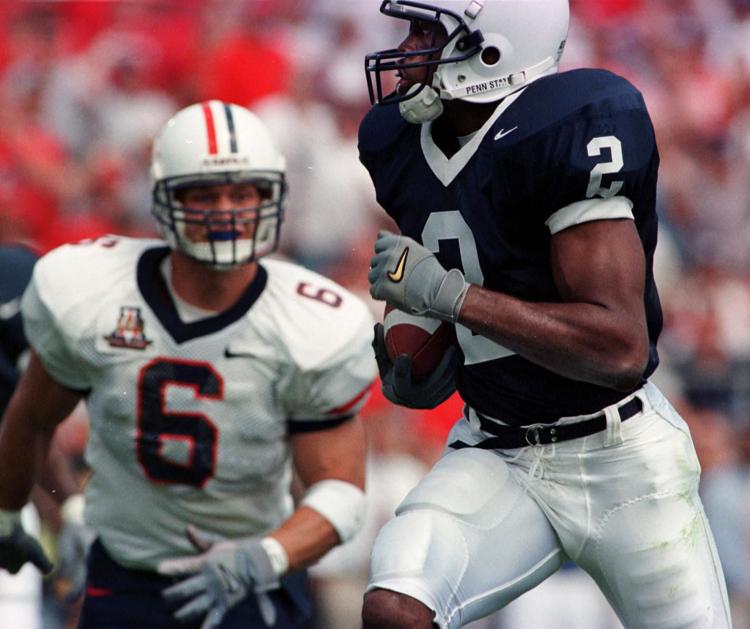 1. Cal 24, Arizona 20 (1993): The 13th-ranked Wildcats blew a 20-0 lead and lost when the Bears returned a deflected pass for a deciding touchdown in the final 3 minutes. Arizona completed the league season 6-2, tied for first with UCLA and USC. A few hours after losing at Cal, Arizona learned that UCLA was upset by Arizona State. UCLA earned a Rose Bowl berth by way of a tiebreaker over Arizona.
2. Oregon 10, Arizona 9 (1994): The Ducks scored the winning touchdown after a fourth-quarter disputed pass-interference call near the UA goal line. The Wildcats entered the game ranked No. 11 and 4-0 in the Pac-10. The Ducks were 5-3 overall but after upsetting Arizona rolled to three more victories, edging Arizona out of a Rose Bowl berth by one game.
3. Penn State 41, Arizona 7 (1999): After its 12-1 season a year earlier, Arizona entered 1999 ranked No. 4 nationally. It chose to set up a game at Penn State, believing it was in position to challenge the No. 3 Nittany Lions, or at least hang tough. After getting blown out, the UA fell apart, finishing 6-6, and couldn't recover. A year later, coach Dick Tomey resigned.
Top 4 games by a UA football player
1. Khalil Tate. On Oct. 7, 2017 at Colorado, Tate, a sophomore quarterback, rushed 14 times for 326 yards – including touchdowns of 75, 58, 47 and 28 yards – and completed 12 of 13 passes for 154 yards and a touchdown. Tate didn't enter the game until midway through the first quarter, yet rushed for more yards than any QB in FBS history. Arizona won 45-42.
2. Max Zendejas. On Nov. 24, 1985, Zendejas literally kicked Arizona State out of the Rose Bowl in a shocking 16-13 come-from-behind victory in Tempe. Zendejas kicked a school-record 57-yard field goal with 9:40 remaining to tie the game at 13. He then kicked the game-winner with 1:43 remaining, in addition to a 46-yarder in the first half. "With him, (bleep), if they get two first downs they're in field-goal range," ASU coach John Cooper said.
3. Marcus Bell. On Oct. 3, 1998, Bell, a junior linebacker, made a school-record 24 tackles and blocked a key field-goal attempt as the Wildcats won the famous "Leap by the Lake" game in Seattle, beating No. 20 Washington 32-28. Bell, from tiny St. Johns in eastern Arizona, led the UA in tackles in both 1998 and 1999.
4. Chuck Cecil. On Halloween afternoon, 1987, Cecil — a senior safety — intercepted four passes at Stanford. Two of Cecil's interceptions came in the fourth quarter as Stanford attempted to rally in a 23-13 loss. Cecil returned his third interception 41 yards to set up the clinching touchdown.
Arizona's top 3 players, 1978-2017
1. Ricky Hunley, 1979-1982: A consensus All-America linebacker in 1981 and 1982, Hunley changed the personality of UA football, sideline to sideline, week after week.
2. Chuck Cecil, 1984-87: A one-man wrecking crew — at all of 175 pounds — Cecil's in the College Football Hall of Fame. Why? He made more game-changing plays than anyone in school history.
3. Tedy Bruschi, 1992-95: The heart and soul of the "Desert Swarm" years sacked quarterbacks 54 times. That's a record that is likely never to be threatened.
One reason the NAU series has been paused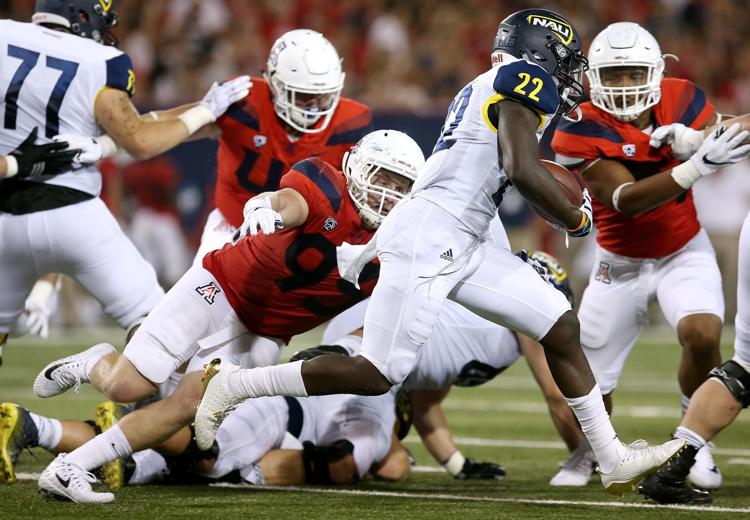 Since the Board of Regents in 2004 strongly suggested Arizona and ASU play NAU in football every season, alternating years, the Lumberjacks have gone 0-11. They have lost by scores of 77-13, 62-24, 63-16 and 41-10. Not a good way to open the season for NAU.
ASU chose not to play NAU in 2014 and again this season. Arizona has not skipped their designated date with the 'Jacks since 2003.
But pressure to play NAU hasn't gone away. Arizona will play NAU in Tucson next season, and again in 2021, 2023, 2024 and 2026. The Sun Devils have agreed to play NAU in Tempe in 2020, 2022 and 2025.
To replace the Wildcats and Sun Devils this season, NAU scheduled nonconference road games at UTEP and Missouri State.
NAU's top 2 players from Tucson
The Lumberjacks have 10 players from Tucson on their 2018 roster, including likely starters Taylor Powell, Cam Denson and Jake Casteel, all from Salpointe Catholic High School.
NAU is also breaking in Tucson-area freshmen Connor Leavens of Marana, Heath Beemiller of Ironwood Ridge and Max Michalczik of Catalina Foothills. Holdovers Jonas Leader of CDO, Seth Clem of Marana, Chase Laurita of Ironwood Ridge and Markquise Simmons of Tucson High are challenging for playing time.
The two best Tucson-area players to suit up for the Lumberjacks?
1. Sonny Campbell. The 1965 all-state back from Marana went on to play for the Atlanta Falcons in 1970 and 1971.
2. George Duarte. Duarte was an all-city player from Sunnyside High School in walked on at Arizona State and then transferred to NAU, where he became a second-team Division II All-America defensive back in 1985 and 1986. Duarte set NAU's school record with nine interceptions in 1986 and played briefly for the Chicago Bears in 1987.
Three trends Arizona needs to break in 2018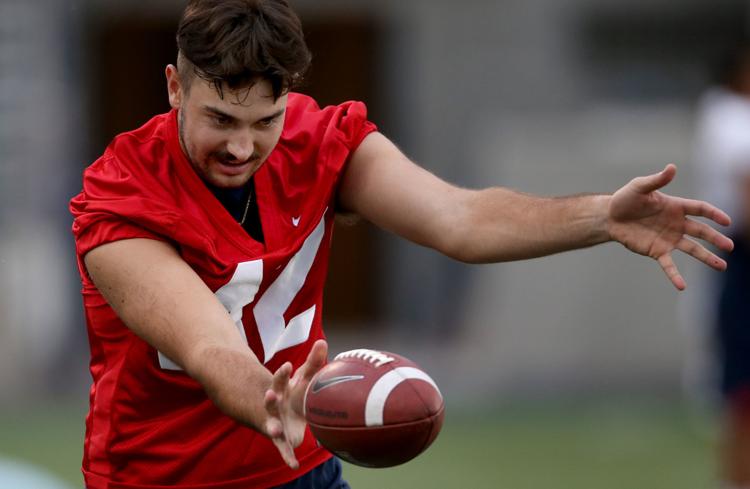 1. More efficiency on the defensive line. Arizona has placed just one defensive lineman on the All-Pac-12 first team since 1998. That was Brooks Reed, who earned the honor in 2010 and is now playing for the Atlanta Falcons. The three leading teams of Arizona's last 25 years — 1993, 1994 and 1998 — all had first-team defensive linemen: Rob Waldrop and Tedy Bruschi in 1993 and 1994, and Daniel Greer in 1998.
2. More production from kickers. Arizona hasn't had an All-Pac-12 first-team placekicker since All-American Steve McLaughlin in 1994. It has had just two first-team punters in the same period: Nick Folk in 2006 and Keenyn Crier in 2007. By comparison, Utah — which joined the league in 2011 — has had the last five first-team punters.
3. A first-team All-Pac-12 quarterback. Arizona remains the only team from the original Pac-10 without a first-team all-conference QB. Nick Foles was second team in 2010 and Keith Smith was similarly honored in 1998. Khalil Tate didn't make the first or second team last year; those honors went to USC's Sam Darnold and UCLA's Josh Rosen.
Three reasons you don't have to go to a big school to make big money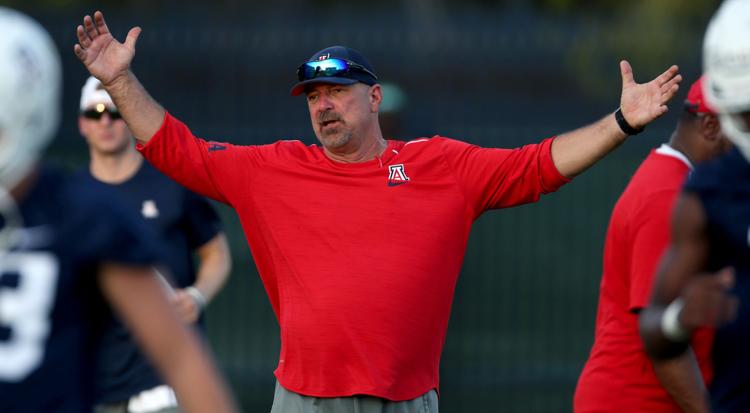 1. If you ever drive Interstate 25 from Albuquerque to Denver, you pass through the isolated and small New Mexico town of Raton. That's home turf for new UA offensive coordinator Noel Mazzone. He played QB at New Mexico before hitting it big as a coach. In 2015, Mazzone was paid $846,000 to be UCLA's offensive coordinator. In 2016, Texas A&M paid him $965,000, and last year $800,000. He failed to earn a $200,000 bonus a year ago when he was part of the exodus from Kevin Sumlin's staff.
2. Oregon State's two new coordinators — Brian Lindgren on offense and Tim Tibesar on defense — are being paid $500,000 and $550,000 this season. Both have three-year contracts. Lindgren played at Idaho; Tibesar at North Dakota.
3. New Oregon offensive coordinator Marcus Arroyo, who played at San Jose State, is being paid $750,000 by the Ducks this year. It's the first season of a three-year, $2.4 million deal.
Three schools (including 'Bama) who take the easy way out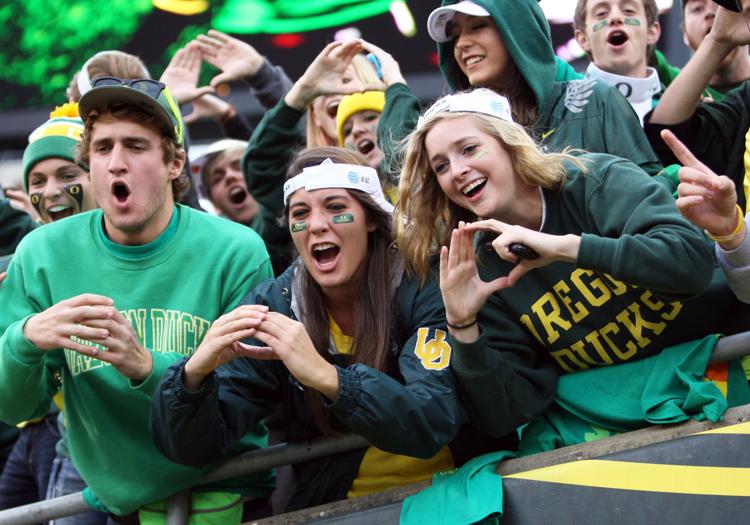 1. Alabama. The Crimson Tide scheduled the Citadel, Louisiana-Lafayette and Arkansas State in nonconference games. It's not a fluke, either. A year ago, Nick Saban scheduled home games against Mercer — yes, Mercer! — along with Fresno State and Colorado State.
2. Florida. True, the Gators are coming off a 4-7 year, but is that any reason to schedule Charleston Southern, Colorado State and Idaho?
3. Oregon. The Ducks have the Pac-12's softest schedule, and can you imagine the fans paying high freight for the seats at Autzen Stadium to watch Portland State, Bowling Green and San Jose State?
Two games that'll bring back some memories
1. SMU at North Texas, Saturday. New SMU head coach Sonny Dykes will go against second-year North Texas head coach Seth Littrell. Dykes was Arizona's offensive coordinator from 2007-09; Littrell was Dykes' running backs coach at Arizona in 2009, and then replaced him as co-offensive coordinator in 2010 and 2011.
2. Arizona at Houston, Sept. 8. UA coach Kevin Sumlin was Houston's head coach from 2008-11. One of his first hires, as a special teams coach, was Tony Levine. When Sumlin left in December 2011 to become head coach at Texas A&M, the Cougars elevated Levine to head coach. He performed in that role for three years, was fired, and now owns a Chick-fil-A franchise in Houston. Perhaps the UA can arrange for its postgame meal from Levine's restaurant.
The Pac-12's three difference-makers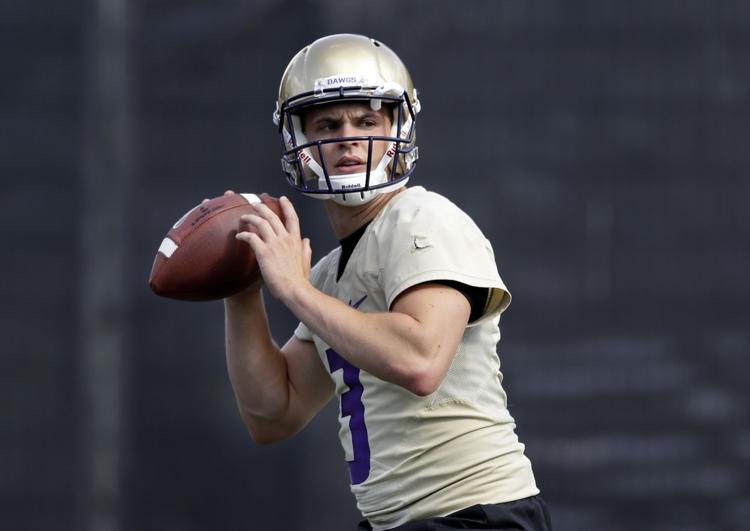 1. David Shaw. Stanford's coach has averaged 10½ victories in his seven seasons. He is the league's new Don James, a steady, savvy, likable man whose "worst" record at Stanford is 8-5. Rose Bowls? Three and counting.
2. Jake Browning. Washington's senior quarterback, who will be a four-year starter, enters the season with a 29-11 career record. At what has been the league's Quarterback Factory the last 40 years, Browning has already thrown more touchdown passes, 78, and completed a higher percentage of passes, 64.4, than the great UW quarterbacks of history: Sonny Sixkiller, Mark Brunell, the Huard brothers, Warren Moon, Jake Locker and Marques Tuiasosopo.
3. Utah's specialists. Utes punter Mitch Wishnowsky was the first-team all-conference punter in 2016 and 2017, and placekicker Matt Gay was a first-teamer last year. Gay made 30 of 34 field goal attempts last season, winning the Lou Groza Award. Wishnowsky won the Ray Guy Award in 2016. No other team in Pac-12 history has had the Groza and Guy winners as their starting kickers simultaneously. The Utes are traditionally the league's most respected special teams unit, and that makes a difference.
Two games that will determine the Pac-12 South champion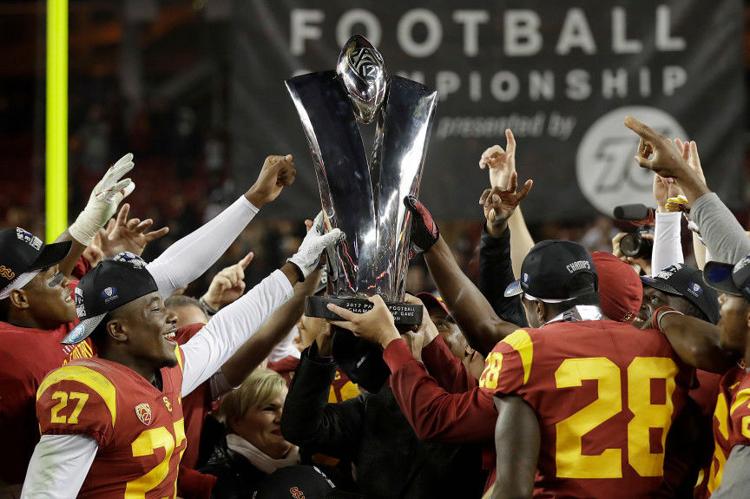 1. USC at Arizona, Sept. 29. It's early, but a home victory by Arizona is likely to give the Wildcats a 5-0 start and the fuel to beat Cal, UCLA, Colorado, Washington State and Arizona State.
2. Washington at Utah, Sept. 15. If the Utes are serious about winning a first division title, beating the Huskies in Salt Lake City would change everything.
The five most intriguing questions of the Pac-12 season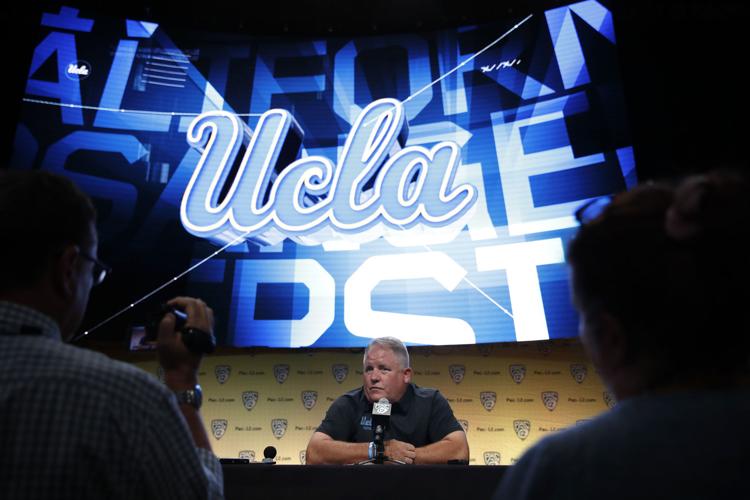 1. Is ASU coach Herm Edwards a gimmick or a go-to guy?
2. Is new USC quarterback — probably freshman JT Daniels — up to the league's most difficult start, September games against Texas, Stanford and Arizona?
3. Will the decisions by Arizona, Oregon, Colorado, ASU and Oregon State to sell beer at home games be a wise one? Or will police blotter stories be part of the weekly home-game routine?
4. Did the NFL expose new UCLA coach Chip Kelly as a coach who wins only when he has the best players, or does Kelly know something the other coaching staffs don't?
5. Who would you want on your team: Arizona QB Khalil Tate or Stanford tailback Bryce Love? Or is there someone more talented in the Pac-12?
Three Arizona predictions
1. The Wildcats will win more games in 2018 than Sumlin did in any of his last five seasons at Texas A&M (his best season in that period was 8-5).
2. Arizona's defense, which was 10th in the Pac-12 last year, allowing 471 yards per game, will finish in the top five in the league.
3. Arizona will average more than 53,000 fans at Arizona Stadium, an increase of more than 10,000 over last season.